I am totally convinced that if I start jazzing up my fall fashion basics with layers like vests and scarves, cooler weather will come.  This $19 striped tee from Nordstrom is a fall fashion and winter wardrobe must have along with my favorite leopard scarf.  You know a scarf is good when they have brought it back three years in a row! You can find fall fashion items for great prices online and I always use fall fashion promo codes to reduce the price even more!
Striped Tee– True to size, Wearing Small  /  Leopard Scarf  /  Utility Vest here & here  /  Black Jeans– size down
Booties– come in 3 colors, go up 1/2 size  /  Reversible Tote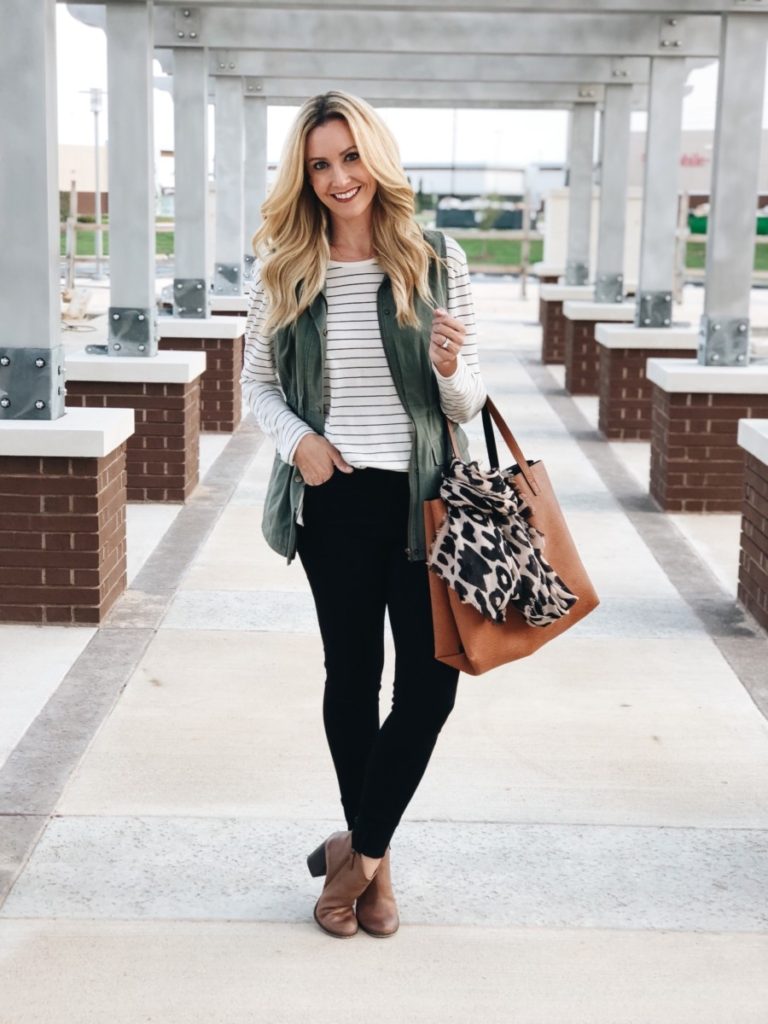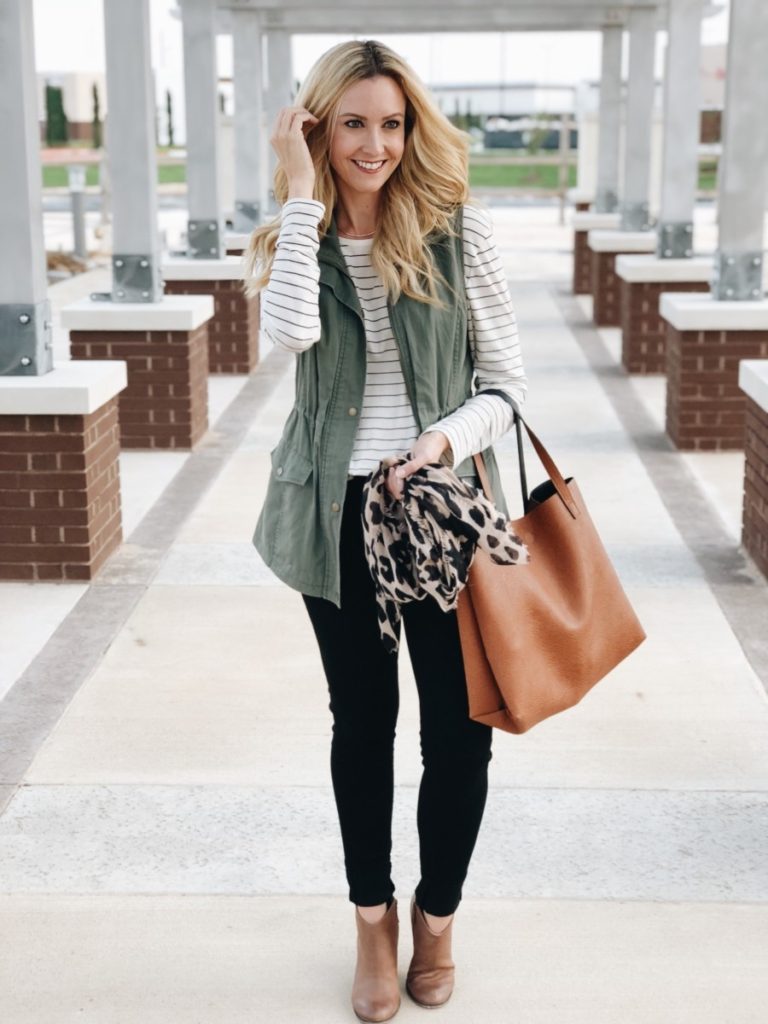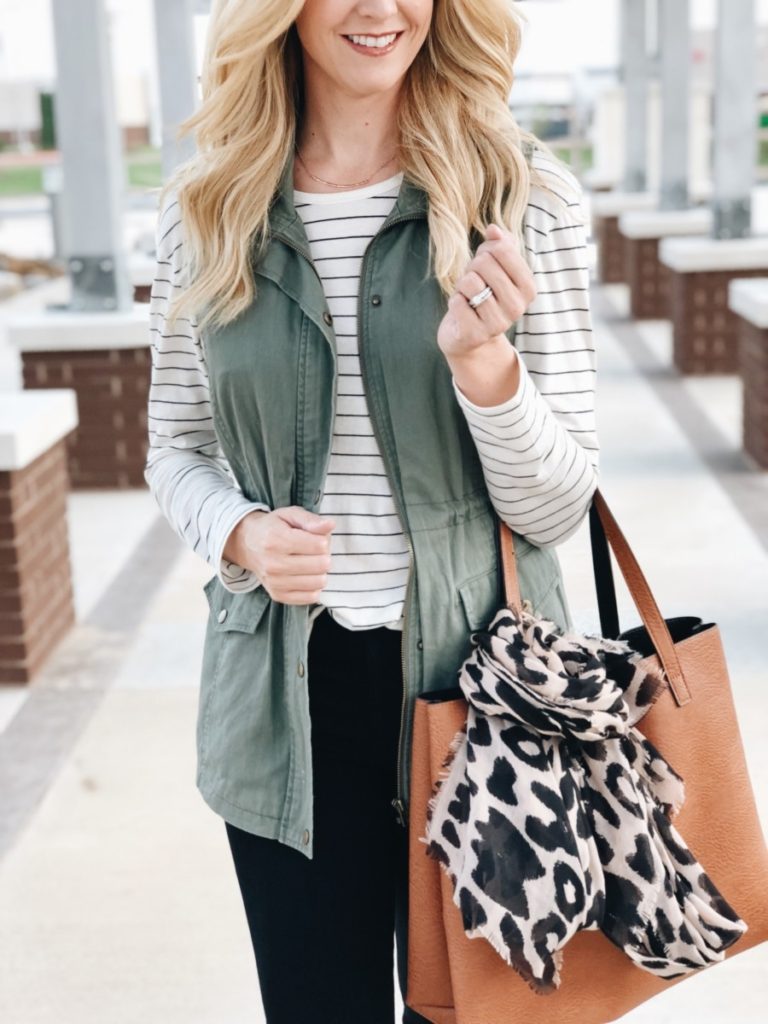 See how gorgeous this leopard scarf is!  This puppy adds the perfect pop to any outfit.  The great thing about it is the fabric is gauzy and super light weight so you won't be sweating your tail off.
#IDontSweatISparkle
Next up on the list of fall fashion basics are black jeans.  These Ab Solution jeans do an amazing job of keeping everything looking smooth.  With over 200 ratings and a five star review, they are a great addition to your closet.  I do suggest sizing down. Here I wore this tee with black jeans but I also adore it paired with my must have cellulite hiding, muffin top sucking, faux leather leggings.  These suckers are basically unicorn pants.  I do recommend going up a size.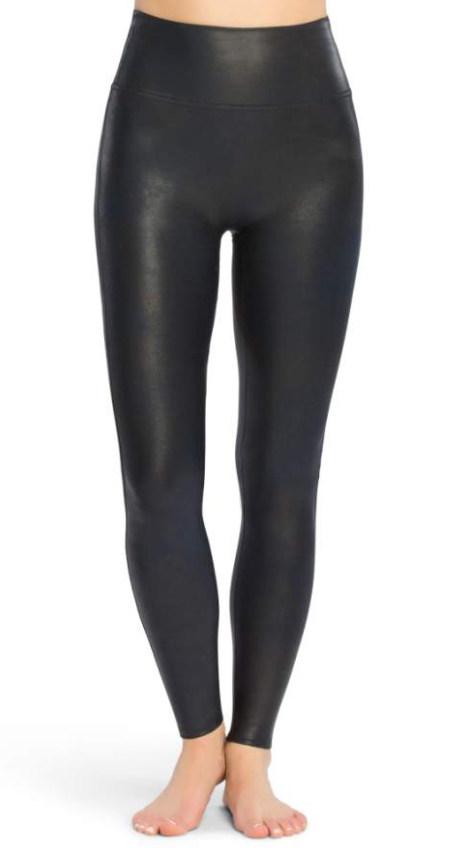 Do y'all have a utility vest yet?  If not hop on that gravy train.  A utility vest really helps pull any look together.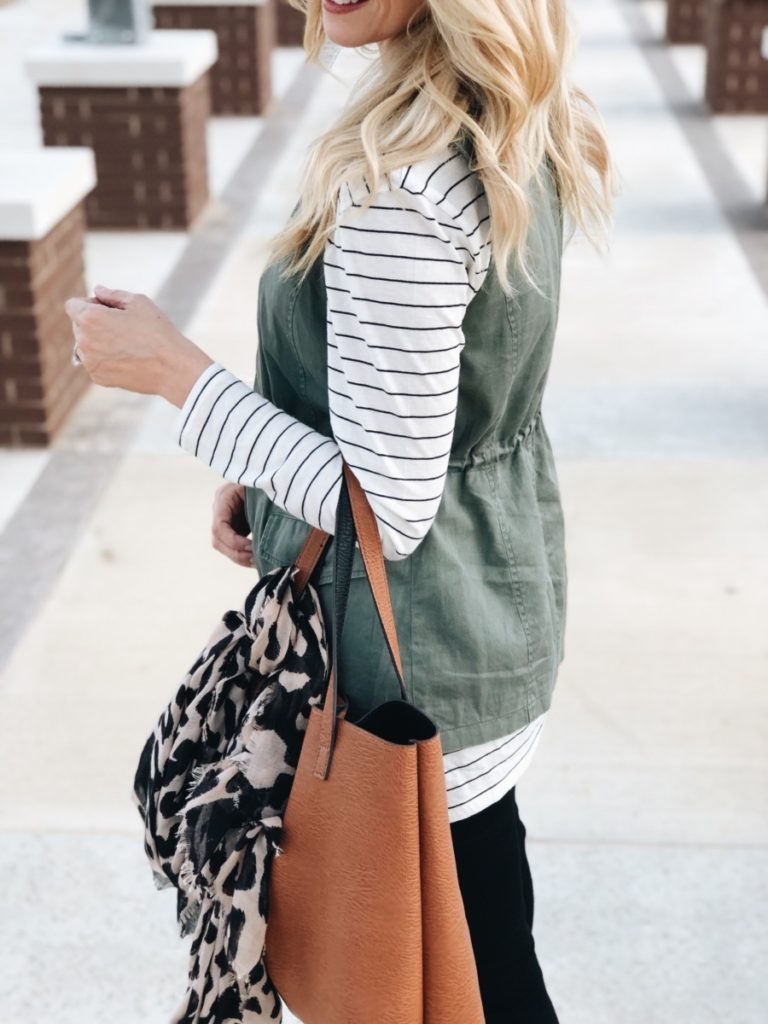 Last but not least lets talk layering your fall fashion basics with cognac accessories.  I am having a major middle school girl crush on cognac right now.  This tote is reversible from black to cognac so it was a no brainer purchase.
Next up are these booties.  I wear them at least three times a week and most importantly, they are comfy!  I'm super psyched that they just came out with a wine color!!!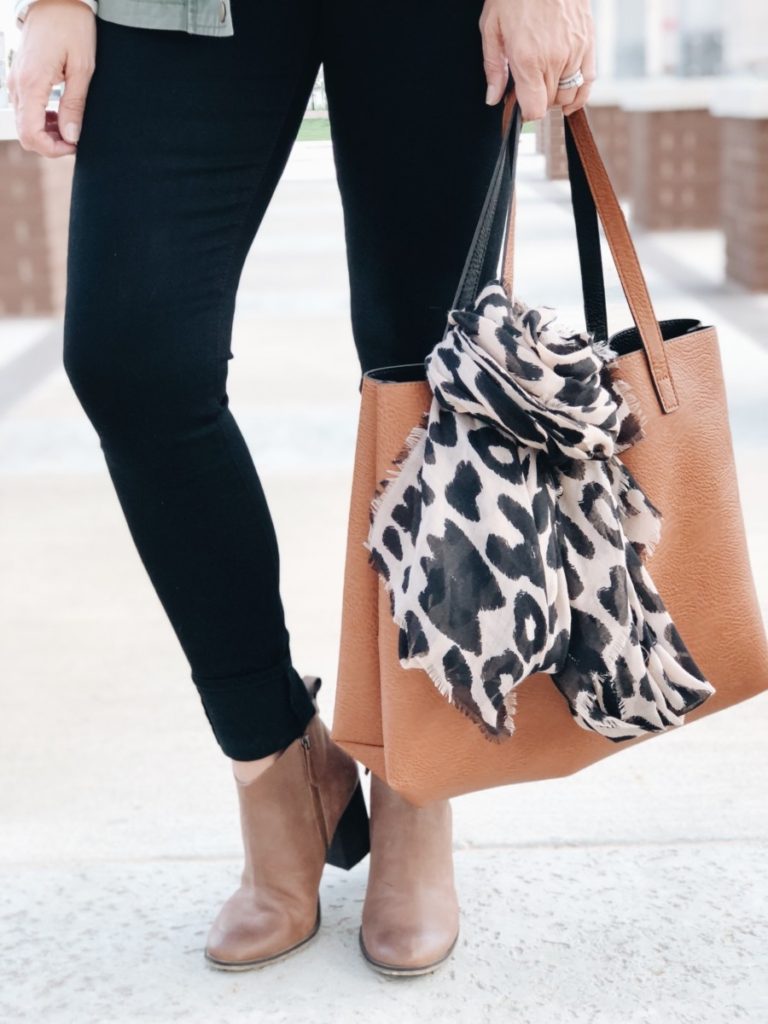 Thank you to Nordstrom for sponsoring this post.  Don't forget they offer free shipping and free returns on all purchases!  Have a great rest of your week and stay tuned on my Instagram Stories for a weekend girls getaway to someplace fun!
XO- Sara