Happy Halloween!  My kids love breakfast for dinner so I thought they would love a Halloween breakfast for dinner.  I set their little table up in the game room and decorated it with things I had around the house.  They loved their orange, green and purple eyeball pancakes, Frankenstein slime drink and scrambled brains aka scrambled eggs, the perfect Halloween breakfast!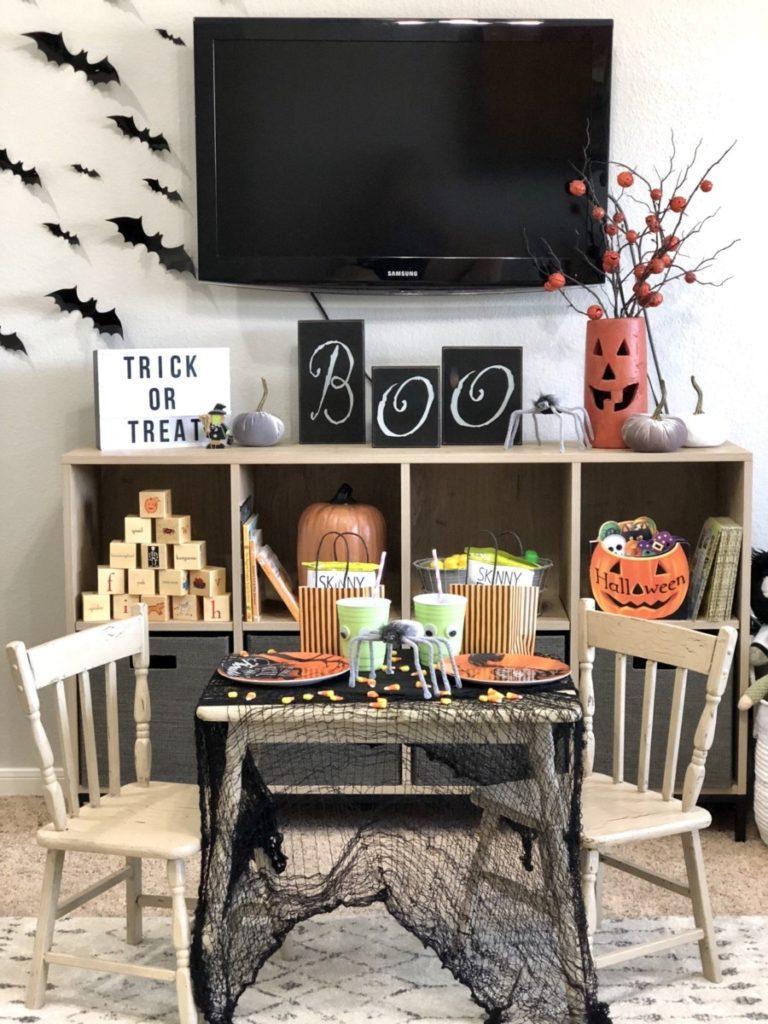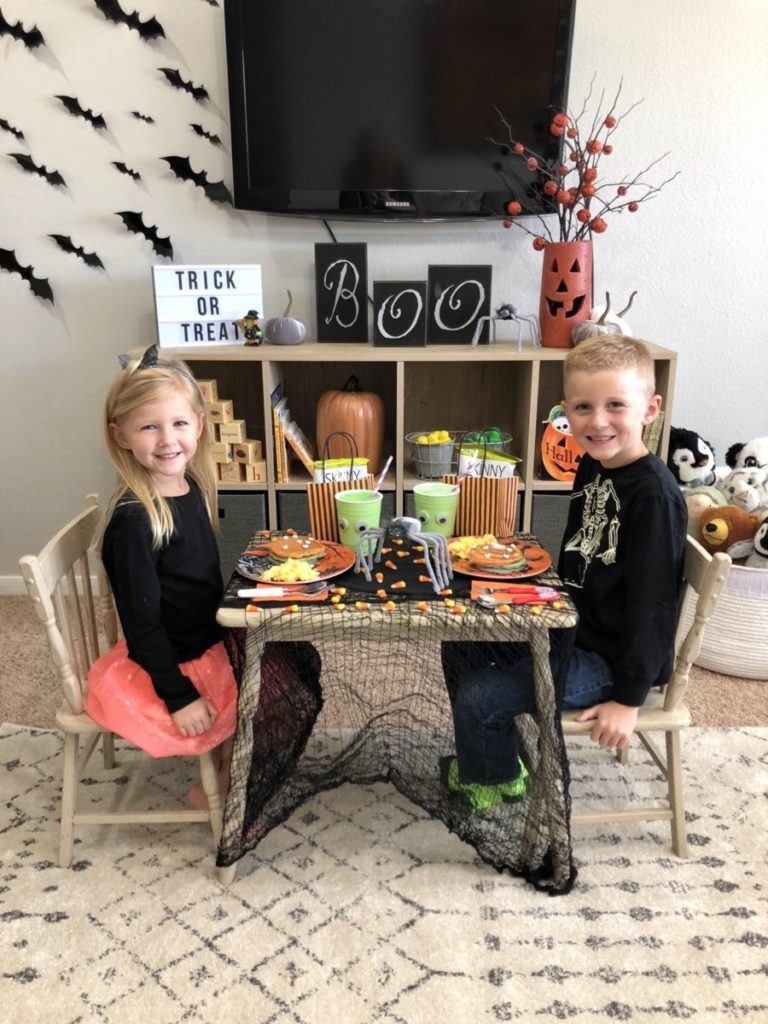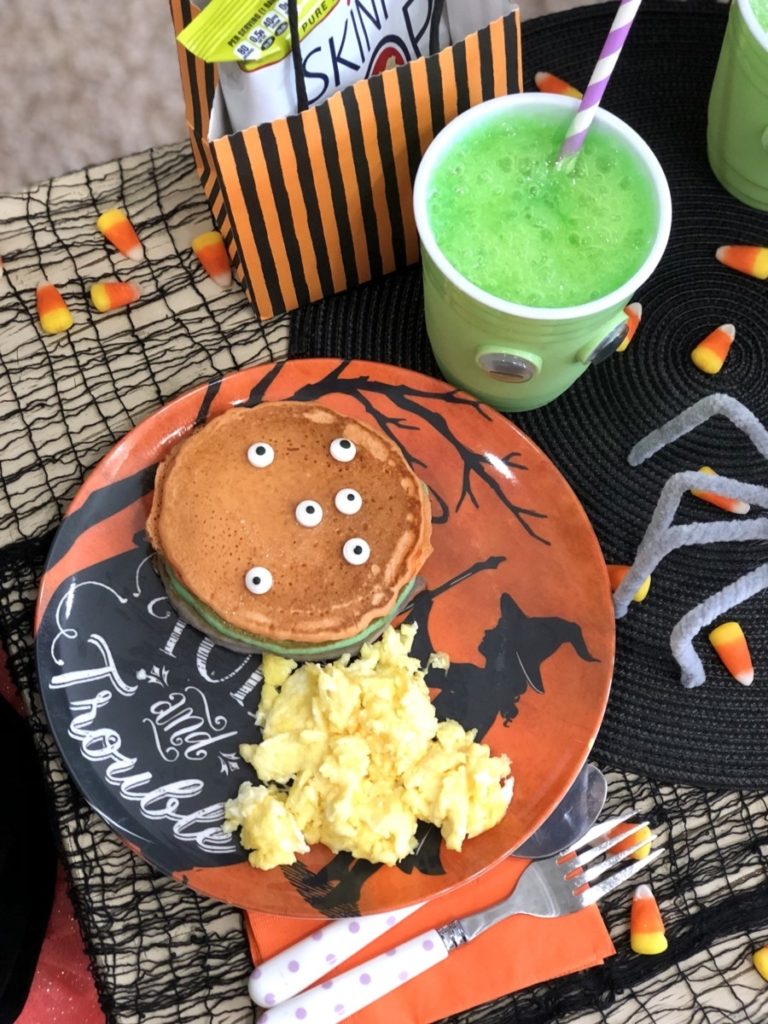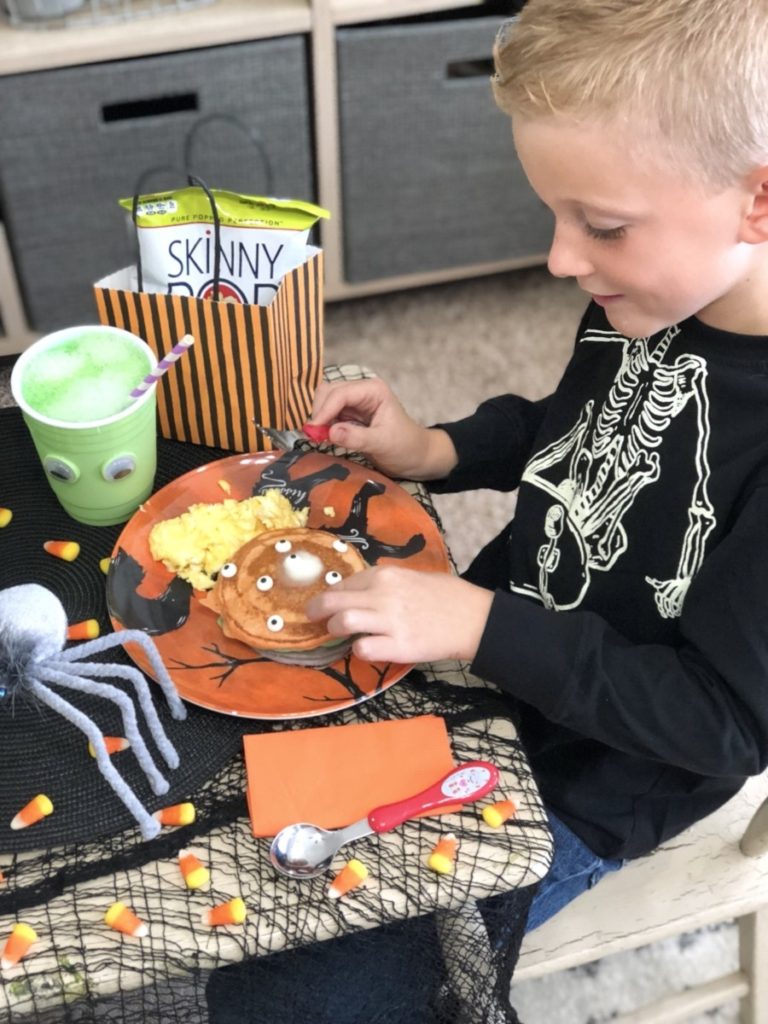 Pancakes and eggs are their favorite for dinner.  I bought food coloring and made orange, purple and green pancakes for their Halloween breakfast.  I bought these little sugar eyes from the grocery store in the baking isle.  As a simple decoration, I scattered candy corn around the table.  Most of the decor was stuff from around my house that I just added to the playroom for a fun Halloween scene.  All of my favorite fall home decor can be found here.
If you are ahead of the game and looking for Christmas decor I've been rounding up my favorite items here.
Everyone loves a goody bag!  I found these small square goody bags and just added a snack bag of popcorn inside.  It was inexpensive but the kids loved getting a little extra treat…even if it was the snack they generally take to school!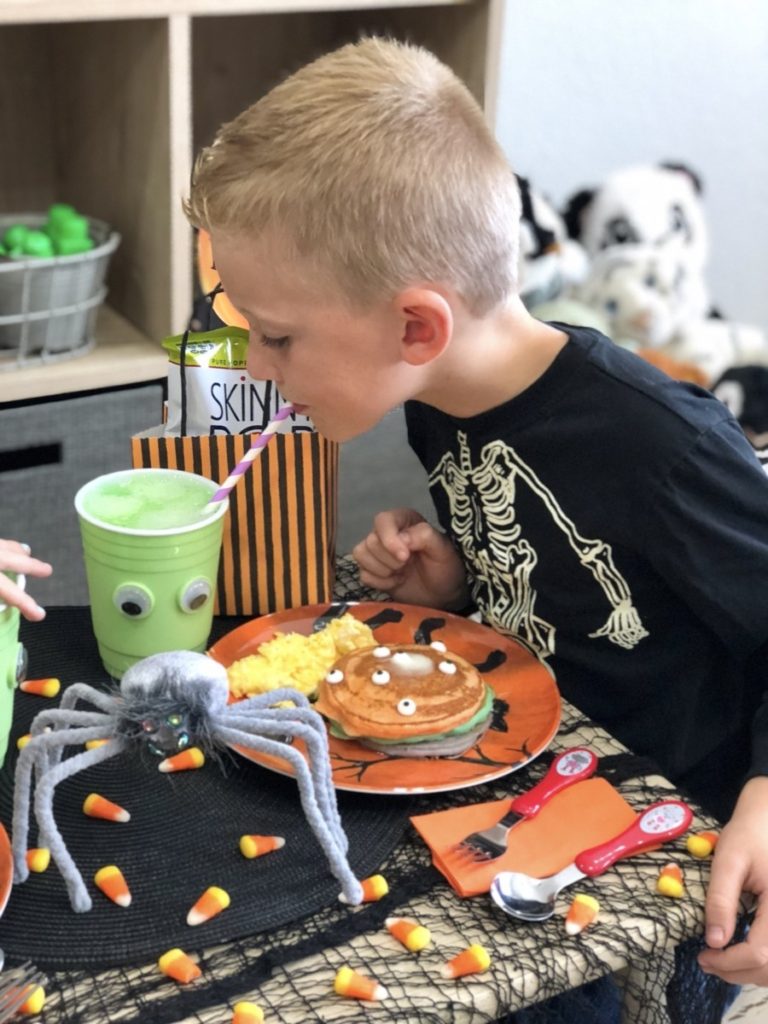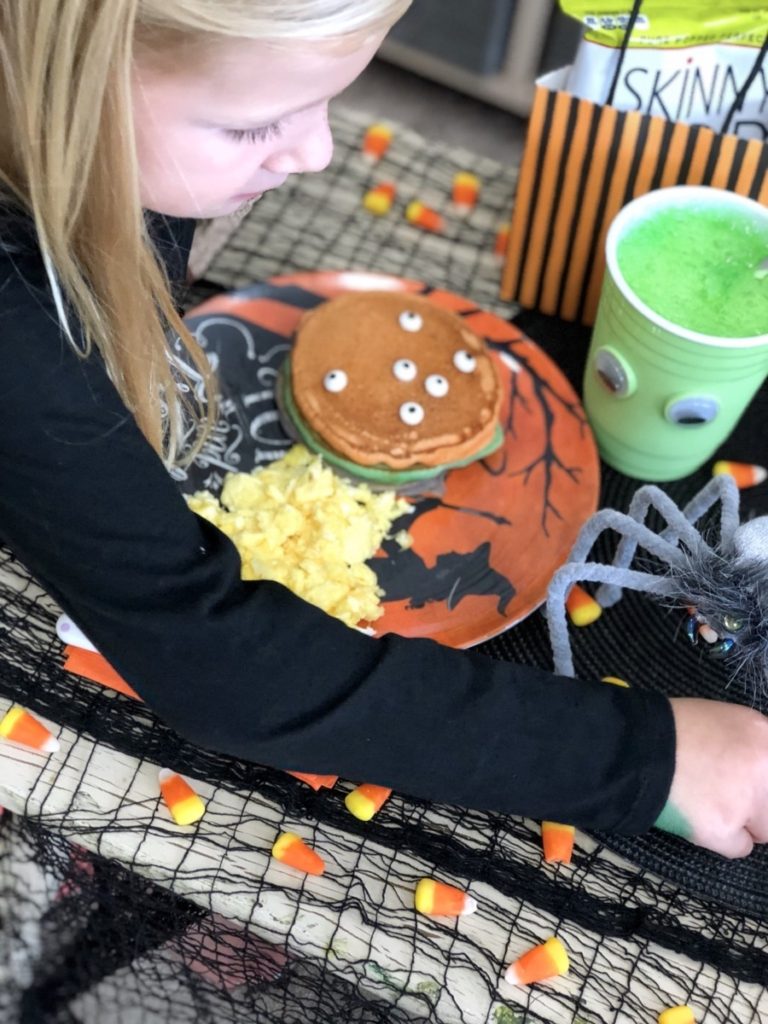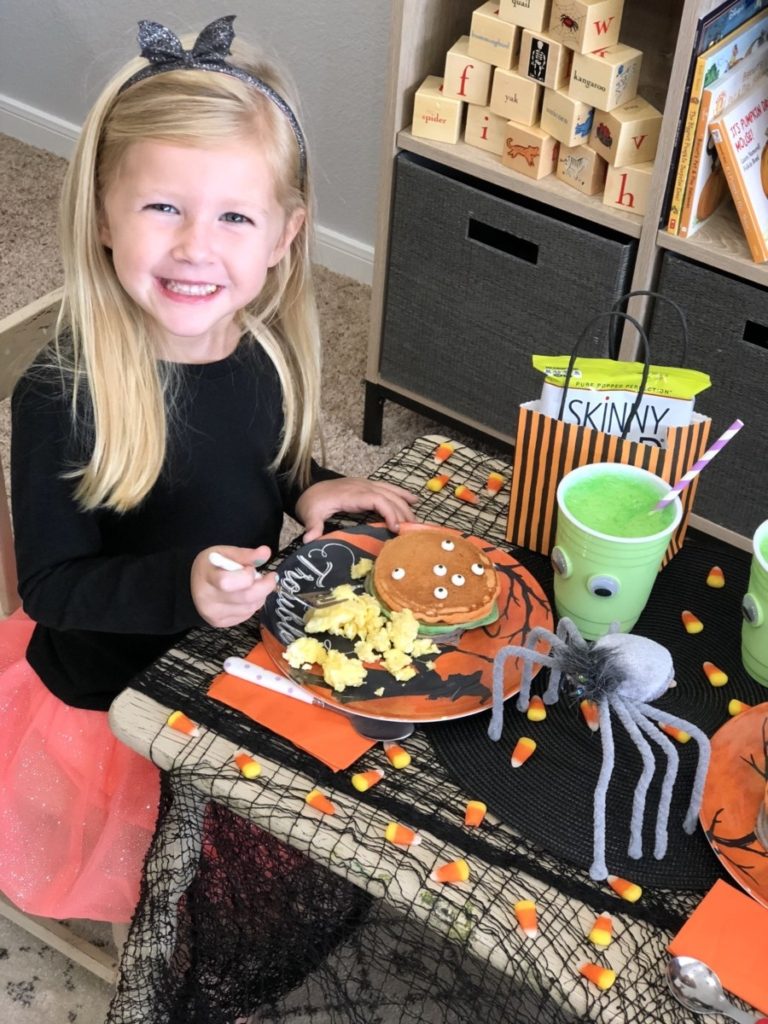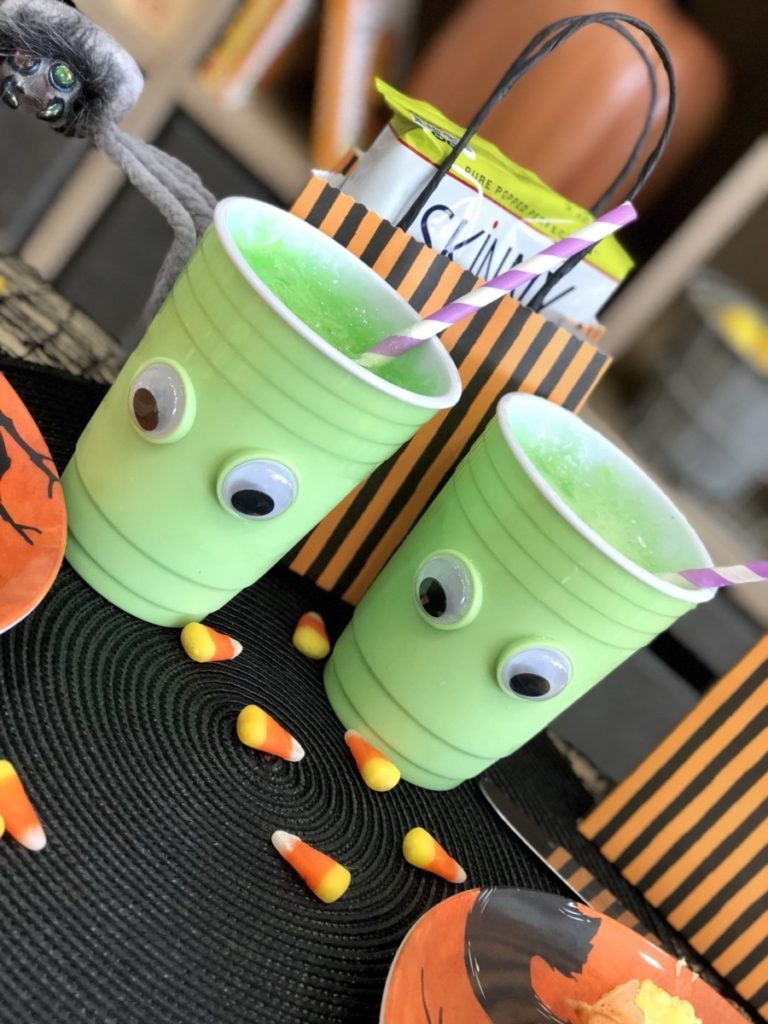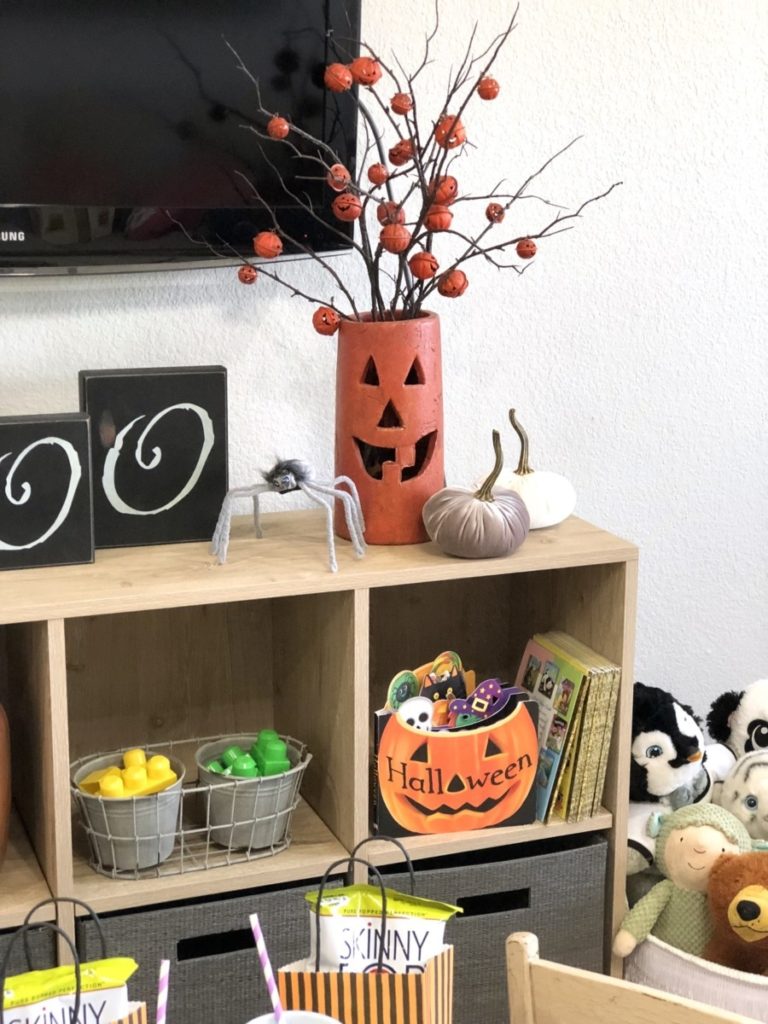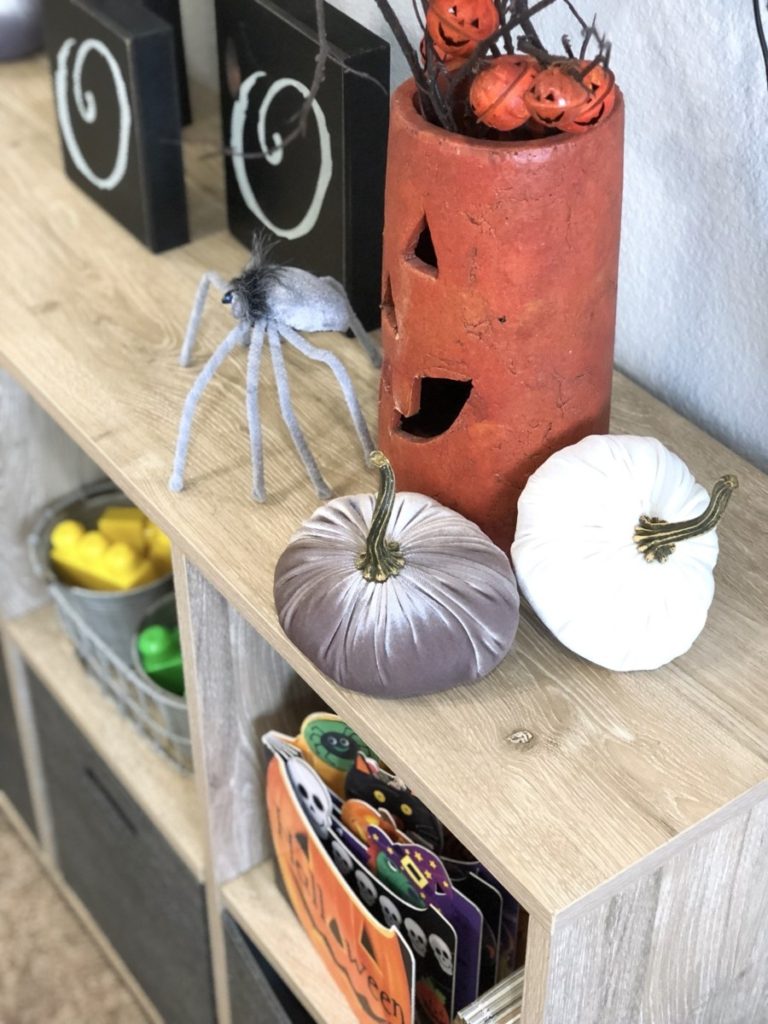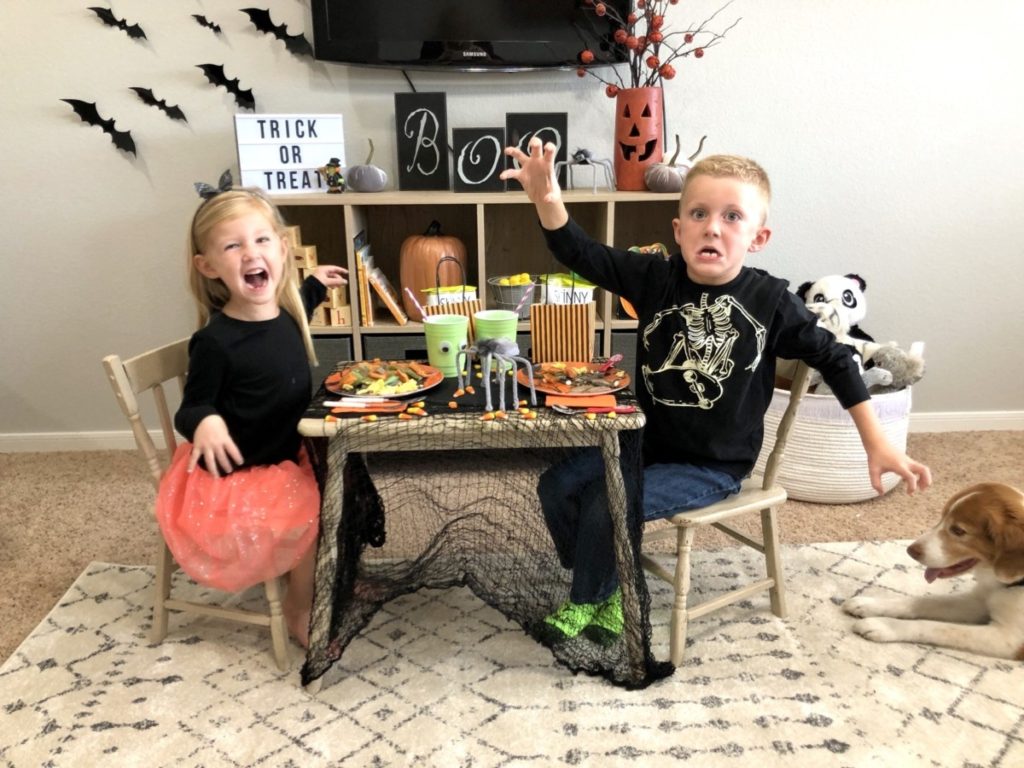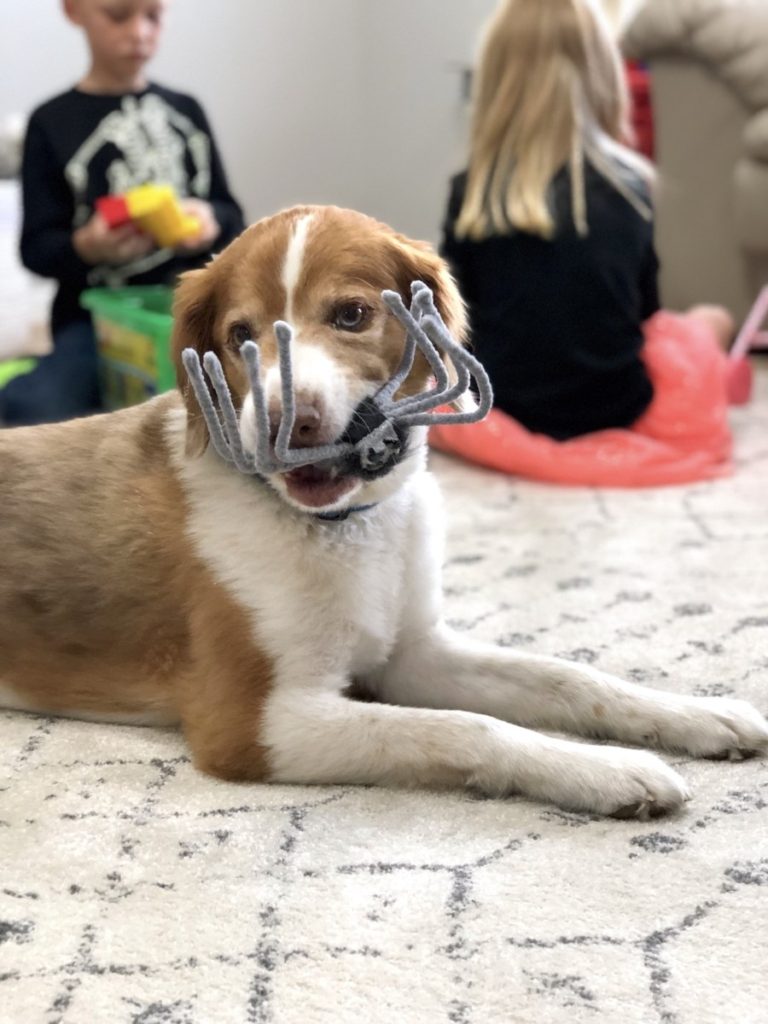 Walker of course couldn't be left out of the Halloween breakfast fun.  While the kids were playing Legos he snuck over to the table, stole a few candy corns and the fuzzy spider.  The funniest part was the legs kept poking him up the nose and he would bounce around biting at the spider as it poked him.
Tell me what ya'll are going to be for Trick-Or-Treat!  Pierce is going to be a ninja.  Paige is going to be Rainbow Dash from My Little Pony.  My three best friends and I always find an easy "mom costume" and dress up.  Last year we went as deer.  We wore camo shirts and fur vests with antler headbands.  This year we got tee shirts from Amazon that say Unicorn Mom and we are doing fun unicorn make up with a sparkly unicorn horn headband!
HAPPY HALLOWEEN!
XO-Sara