Happy Friday Folks! I have rounded up my favorite hostess gifts under $30. I know a lot of people have gift guides floating around.  This year my goal is to give gifts people really want.  Not only have I thought about what I like,  I have also taken the time to ask my girlfriends what they like, what their kids like and what their husbands like.
To start this shopping party off right, grab a mimosa, because #FRIDAY and get that index finger warmed up for some shopping time!
Hostess Gifts
I'm sure you've hosted people over the holidays.  It's a TON of work.  I know we will already be attending at least four parties this holiday season and I want to show the host my appreciation.
To maximize my time, I create a little gift closet in my guest room. I will buy 4-5 items from this hostess gifts list below to keep handy.  I put a tulle bow on it with a little thank you note.  This way I can grab one of the thoughtful hostess gifts and be out the door before any party.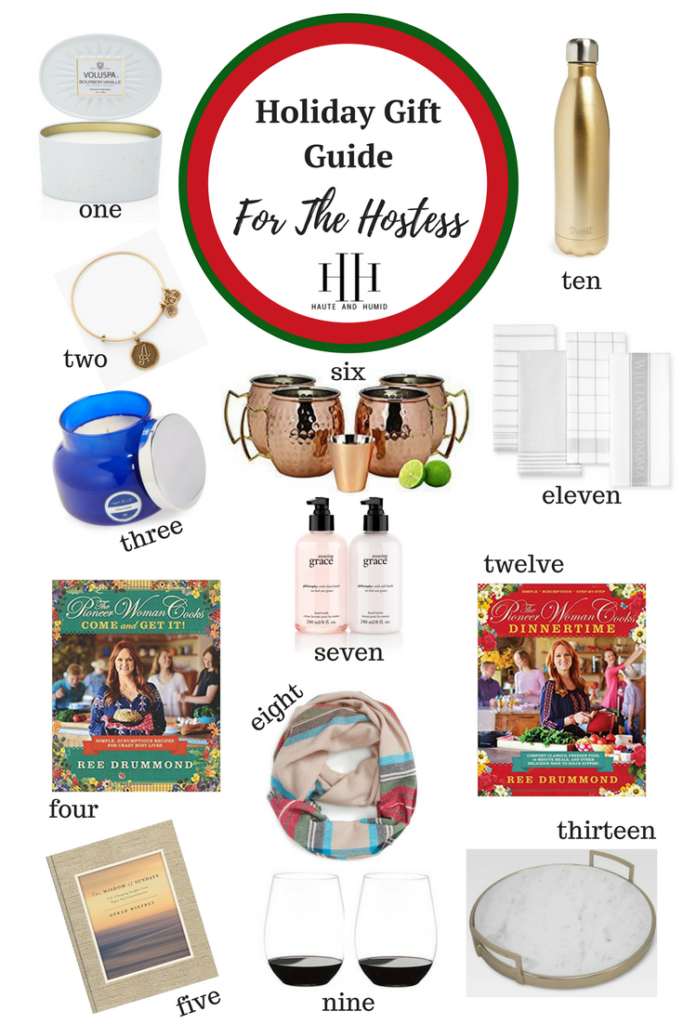 1. Voluspa Candle–  I love candles.  They make a home smell like a home and keep the bathroom smelling fresh during a party!
2. Alex & Ani Bracelets–  I wear a stack of these weekly.  They are pretty, dainty but durable and lightweight.  This company also donates a portion of their sales to different charities.
3. Volcano Candle– This candle is a cult favorite.  I have yet to meet a person who doesn't love this candle!
4. The Pioneer Woman Come and Get It!– Ree Drummond is my spirit animal, minus the whole living on a ranch situation.  Her cookbooks are my go to when hosting a party.  I have yet to make a recipe from her books that wasn't a crowd pleaser.
5. The Wisdom of Sundays By Oprah–  If you are looking for a quick bit of inspiration this book has some amazing stories.  It is perfect for the coffee table or in a guest room.  I try to read a story daily and bought three of these to give to others.
* * * * * * * * * *
6. Moscow Mule Set– I really want these for myself because we don't have a set!  My friends love to drink Moscow Mules and I never have a copper cup to put them in.  Party Foul!  I also love these filled with mulled cider during the winter.
7. Grace Hand Soap and Lotion– I love a pretty set of soap and lotion to put in my powder bath or in a guest bathroom.  The packaging is chic and the light pink is so pretty.
8. Infinity Scarf–  I just bought this infamous scarf two weeks ago and it's legit.  Soft, light weight, not too bulky and gorgeous colors.  These make the perfect gift for a babysitter, hairdresser or teacher too!
9. Stemless Wine Glasses– This set of 4 stemless wine glasses are the perfect hostess gifts to give along with a bottle of wine.  I am obsessed with stemless glasses because I always seem to hit my glasses on the edge of the counter when washing them and break the bottom off.
* * * * * * * * * *
10.  Reusable Bottle–  My friends and I carry these everywhere.  Fill them with water for a park play date during the day.  Fill it with wine for a concert in the park.  These are also perfect for the beach and pool.
11. Dishtowels– I feel like people hate buying themselves new dish towels and all of my friends have some ratchet looking towels in their kitchens!  These dishtowels come in so many colors and I love how they wash.  I have them in about three colors.  They are my favorites.
12. Pioneer Woman Cooks– Ok I had to add ANOTHER one of her books.  Honestly, I would add them all but I'll be nice and give you some variety!  You can't go wrong gifting your hostess with one of her cookbooks.
13. Marble Tray– I bought this tray a few months ago and have used the fire out of it.  I use it for entertaining and as a centerpiece on my dining room table.  It has so many uses and I can't believe this is under $30.
I hope this hostess gift guide gave you some fresh and affordable ideas.
Weekly Top Sellers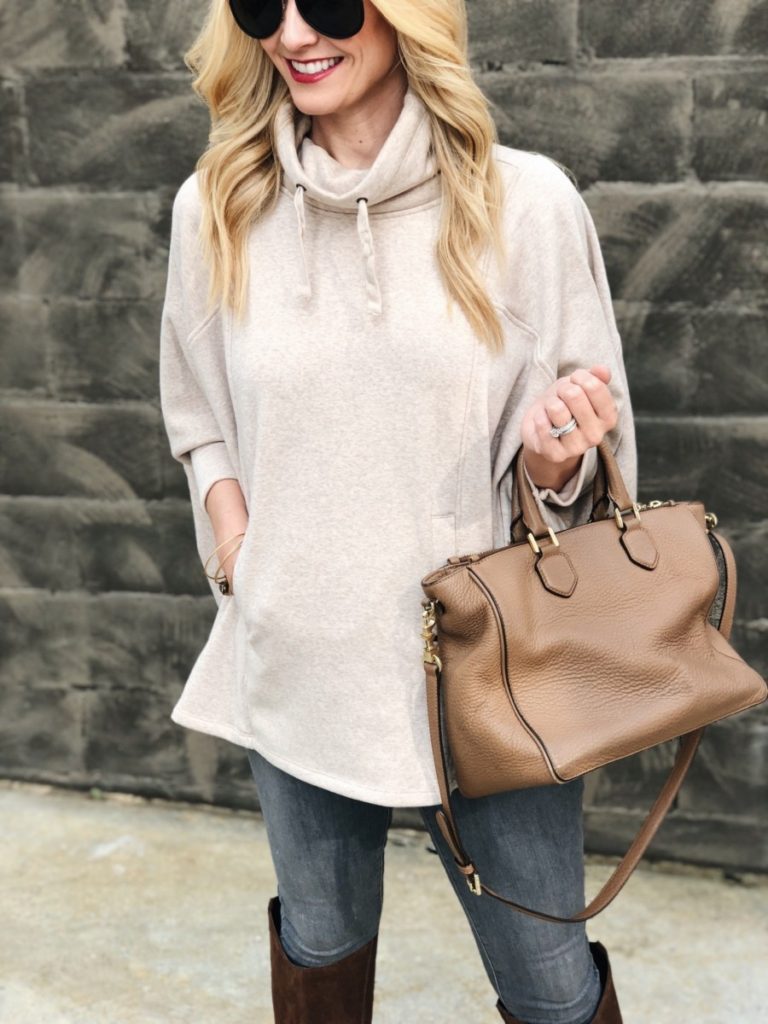 Poncho – Beyond soft, perfect length, multiple colors.  See my full review Here.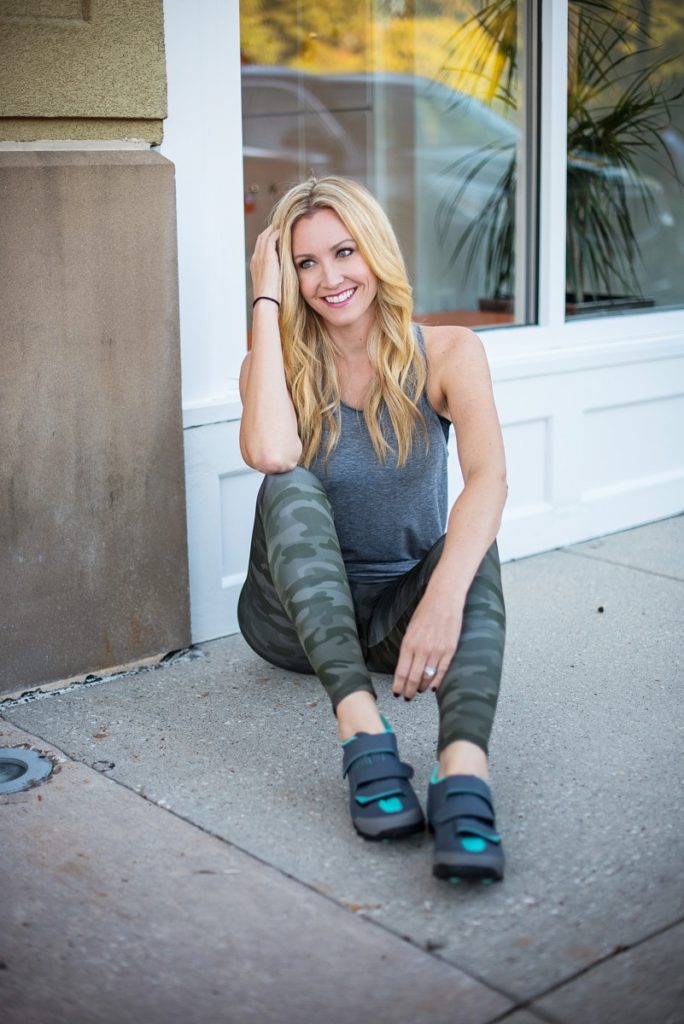 Camo Print Leggings– High waisted camo print perfection on SALE! See my workout in them Here.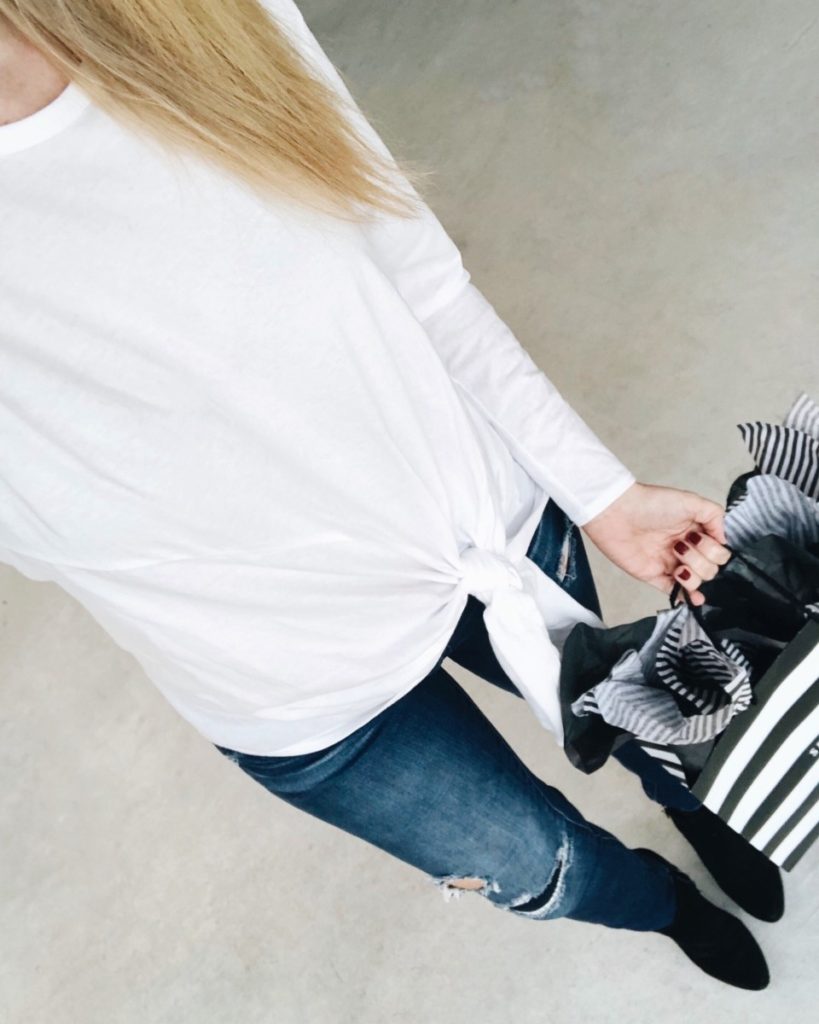 Tie Side Top–  The cutest tee with a fun tie side.  Comes in multiple colors and it's On Sale!
Next week I will be sharing my Aunt Jo's famous stuffing recipe that you can make the day before Thanksgiving, as well as my mom's to die for apple pie.
XO- Sara