Last week I posted about my favorite pairs of jeans.  Two of these pairs happened to be grey denim jeans.  Today I'm teaming up with Nordstrom to share five reasons why you need a pair of grey denim jeans in your wardrobe.
Jeans– True To Size  /  Sweater– Size Small  / Booties– True to Size, must have bootie!  /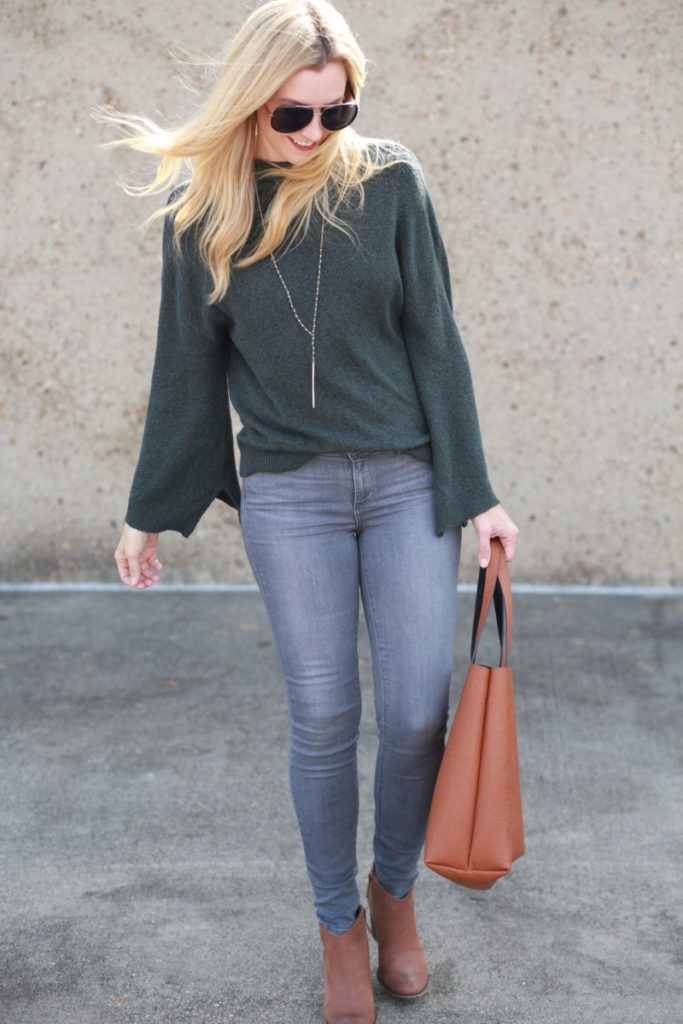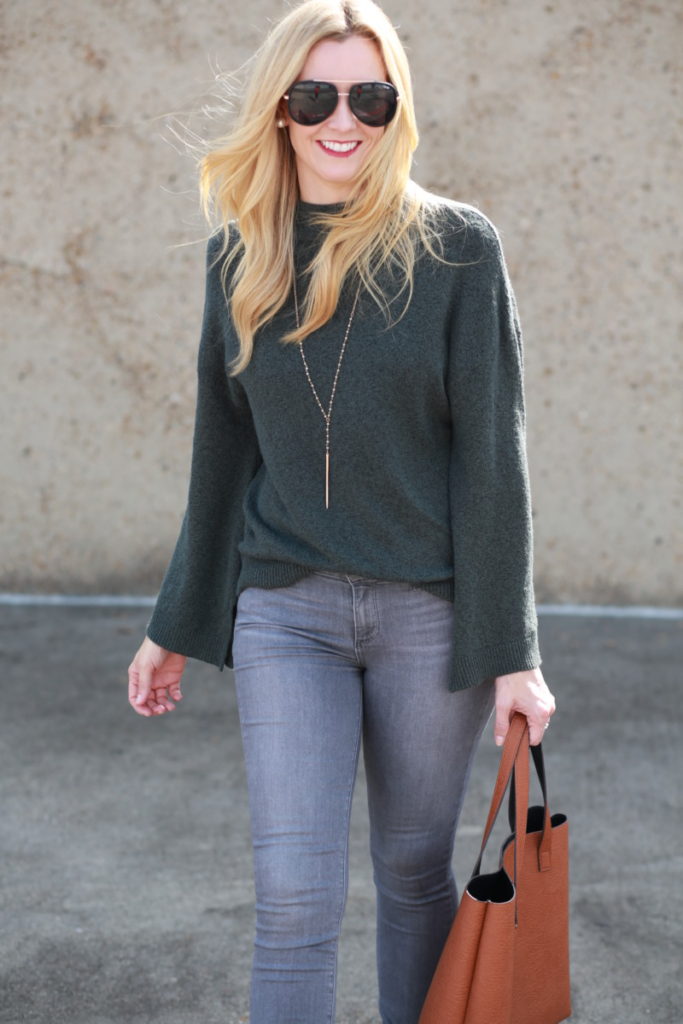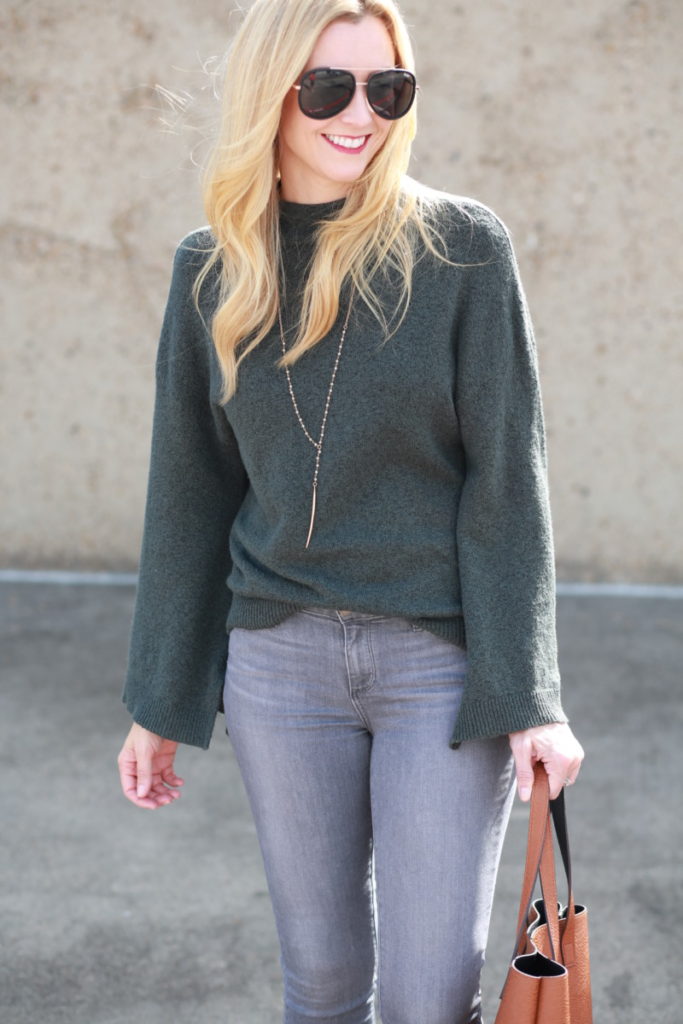 1.Great Neutral Option
Grey denim jeans are a great neutral option.  Reach outside your box of blue and black denim.  Grey jeans pair perfectly with black and brown shoes as well.
2. Dress Your Grey Denim Jeans UP
Add black heels, rose gold heels or a pair of over the knee boots to dress your grey denim jeans up.  Add fun jewelry or a black velvet blazer for a dressed up look.
3. Dress Your Grey Denim Jeans Down
Go casual and wear your grey denim with a simple tee and cardigan.  Grey denim also looks great with metallic tennis shoes like these.
Grey Jeans  /  Striped Tee– small  /  Black Cardigan here & here– wear small in both /  Booties – hands down must have bootie /  Sunglasses  /  Earrings – size 10 /  Tote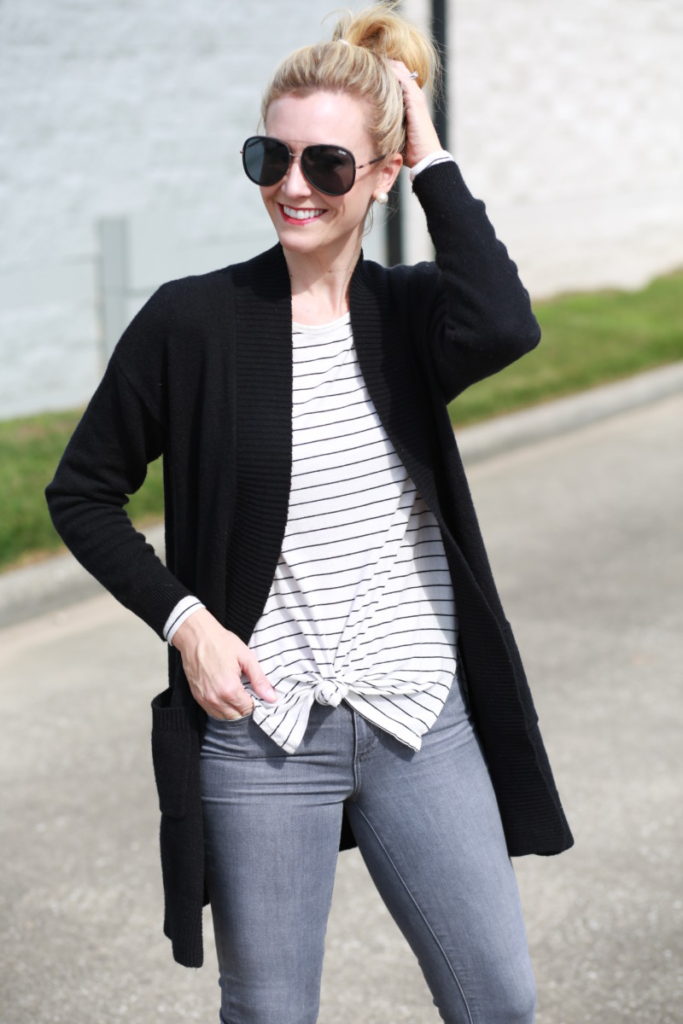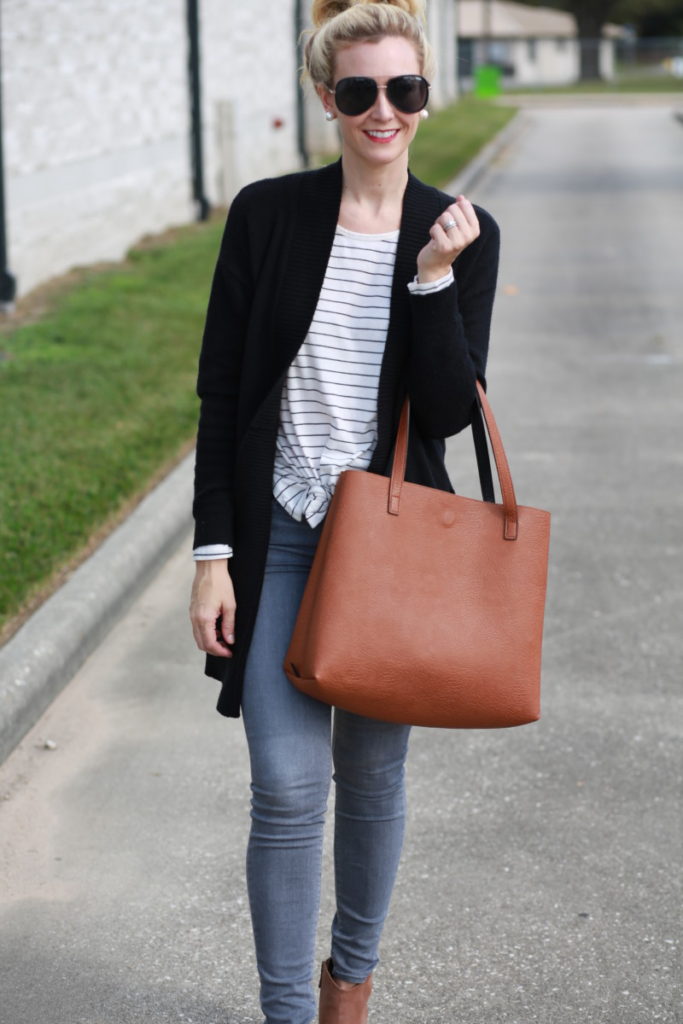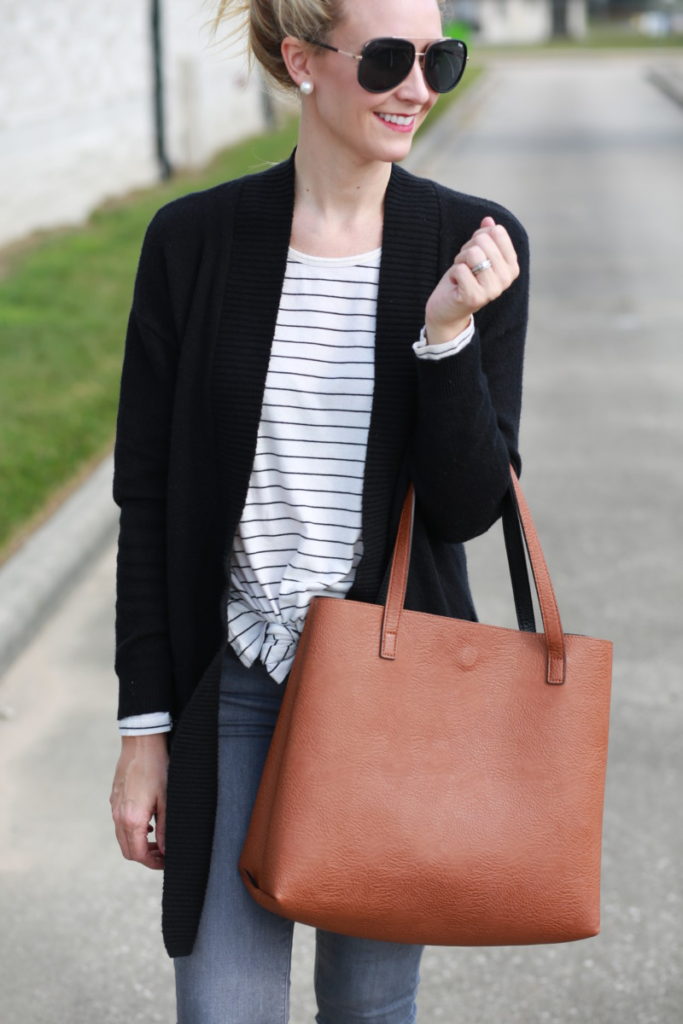 4. Add Variety
I am sure most of us have blue jeans and probably black jeans.  If you want to add some variety to your wardrobe add in a pair of grey jeans.  I actually wear my grey jeans more than my blue jeans!
5. Go Monochromatic
I am loving the monochromatic look right now.  Wear your grey denim with a lighter or darker grey top for a chic sophisticated look.  These are my favorite grey tops to wear with grey jeans.
Don't forget to check out and print off my Great Aunt Josephine's stuffing recipe! You can make it the day before and bake it 30 minutes before eating!
XO- Sara
Thank you to Nordstrom for sponsoring this post.  Thank you to ya'll for supporting the brands I love and the companies I love to work with.