Neutrals are all the rage right now and this neutral cardigan is no exception.  Neutrals make it easy to mix and match everything in your closet.  I know when I buy clothing I always think of three different ways I could wear it.  That way I know I will wear it often and get my moneys worth.  You can take this cardigan from school drop off in the morning to dinner with the girls later that night.
Before I show you the three ways I styled this cardigan, I got the funniest DM from my Instagram stories from one of you with the hashtag #tanisthenewblack and I think she was on to something!  I am loving all shades of brown lately.  My favorites have been tan and cognac.  This cardigan from Nordstrom is no exception.  I am also craving some warm spring weather and this cardigan will be perfect with white jeans and sandals come spring time.
Neutral Cardigan Style 1
Cardigan– Size Small  /  Black Dress- Size Medium, Short Sleeve Version &  Long Sleeve Version  /  Booties– Size 9
Necklace  /  Sunglasses  /  Reversible Tote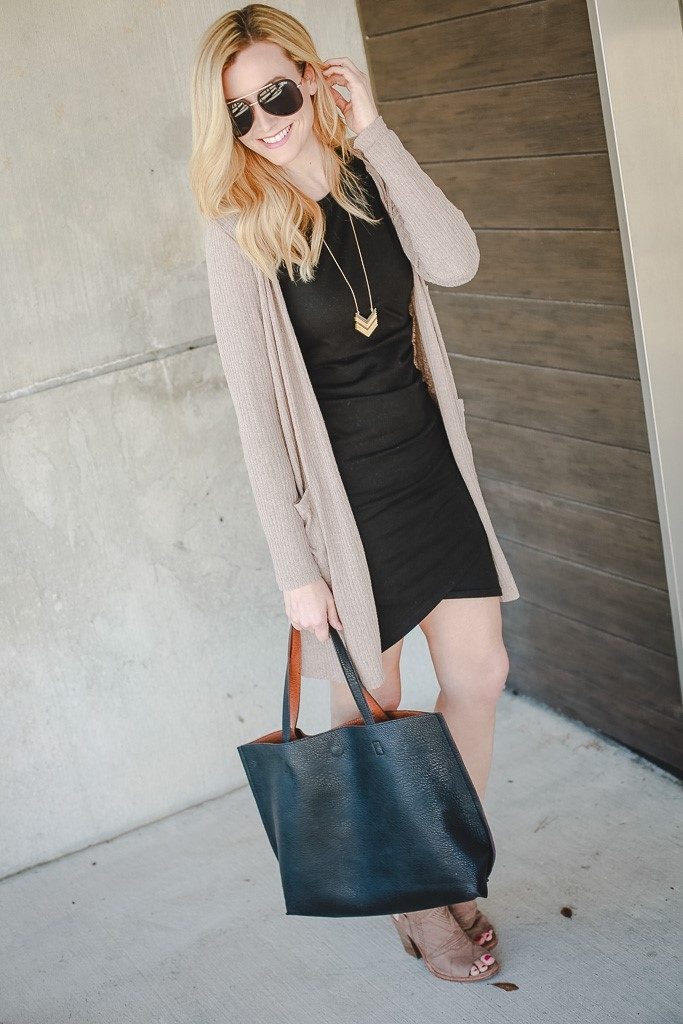 I posted about this MILF dress here and it is the best thing since the invention of the wheel.  I am convinced it was magically designed by unicorns.  WARNING: If there is a part of your body you don't love, this dress will make you love it!  The strategic rushing on the stomach, the criss cross design across the hips. I feel like throwing glitter in the air just from talking about this dress.
Now on to the cardigan… if you are over the thick heavy cardigans and looking for items to take you into spring this is the one!  I also have a tidbit of advice.  Start shopping for spring now!  I guarantee when spring rolls around everything will be sold out and it will be swimsuit central.  I know these shoes will sell out so I bought them the minute I saw them.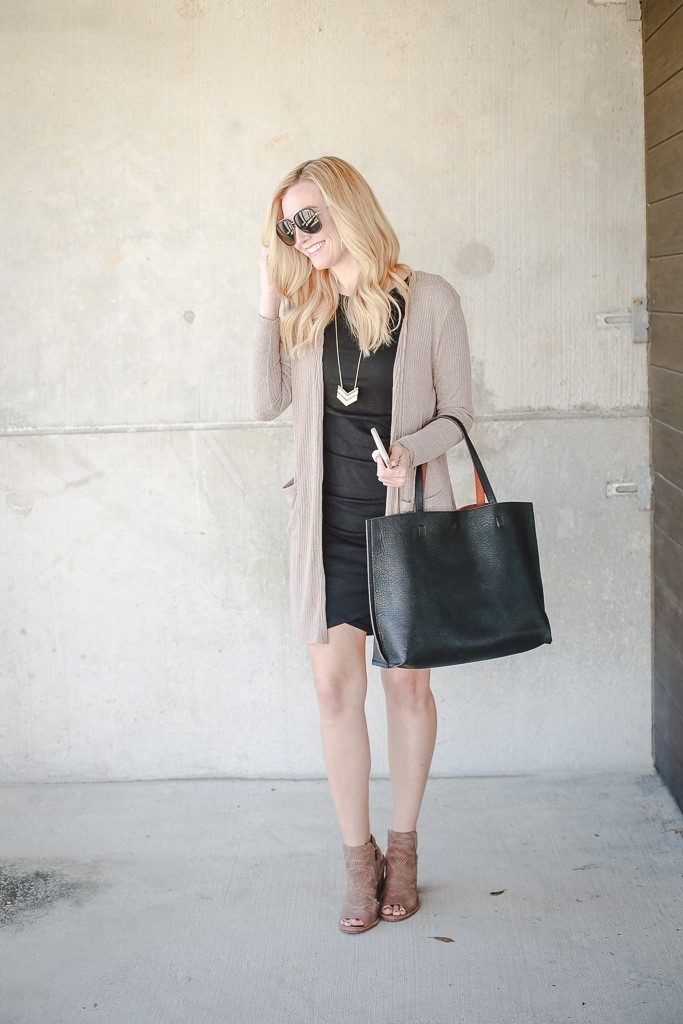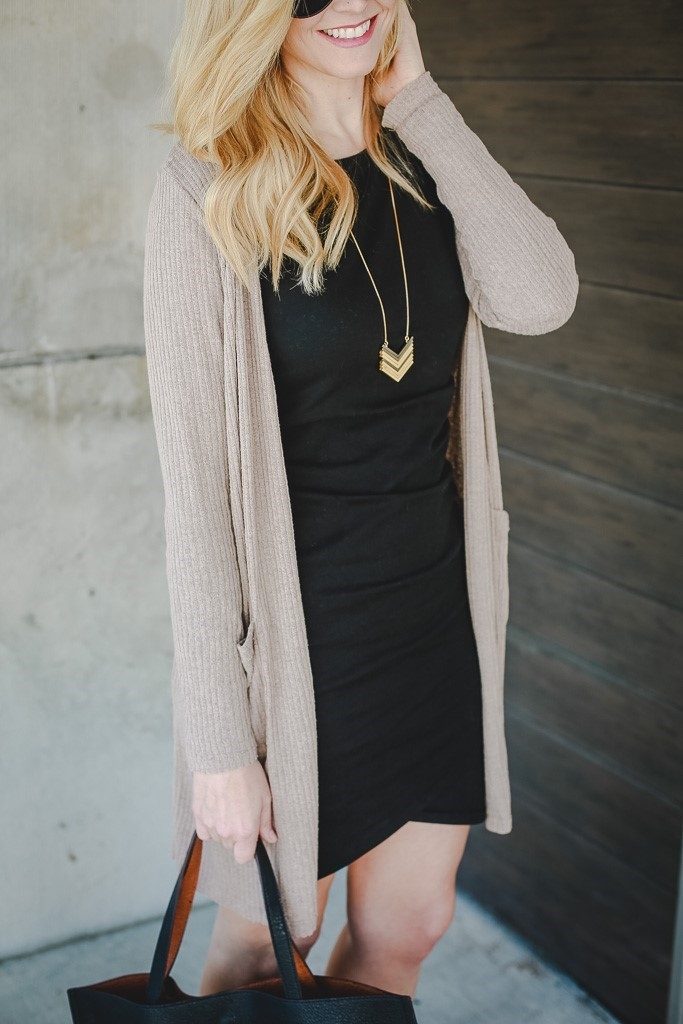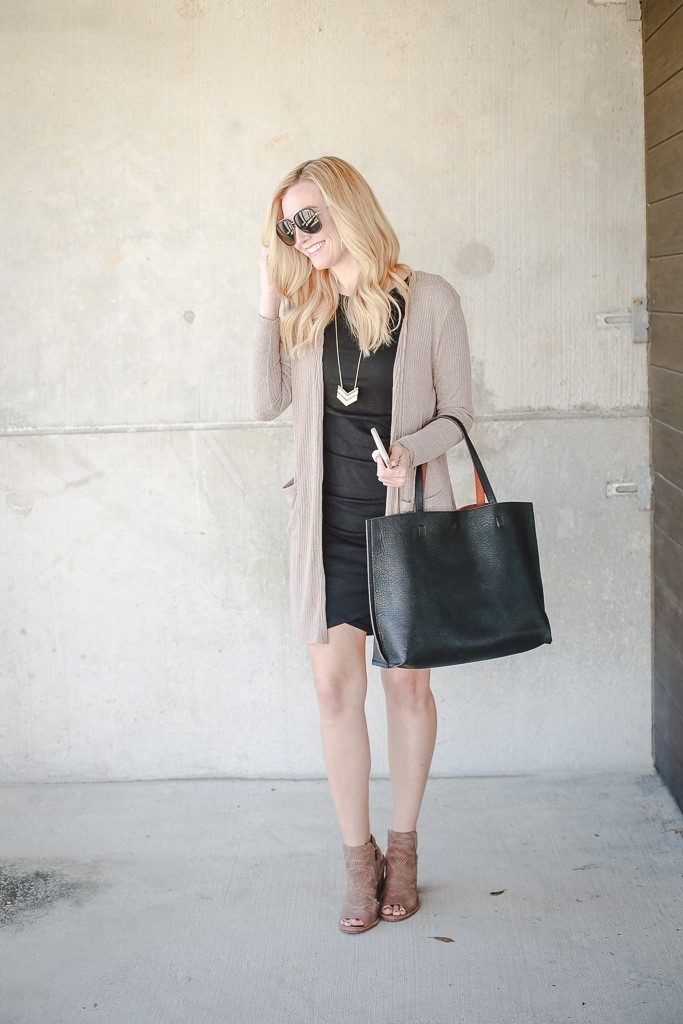 Neutral Cardigan Style 2
Cardigan  /  White Tee– MUST HAVE, Size Medium  /  Distressed Jeans– True To Size  /  Mules  /  Sunglasses  /  Reversible Tote  /  Earrings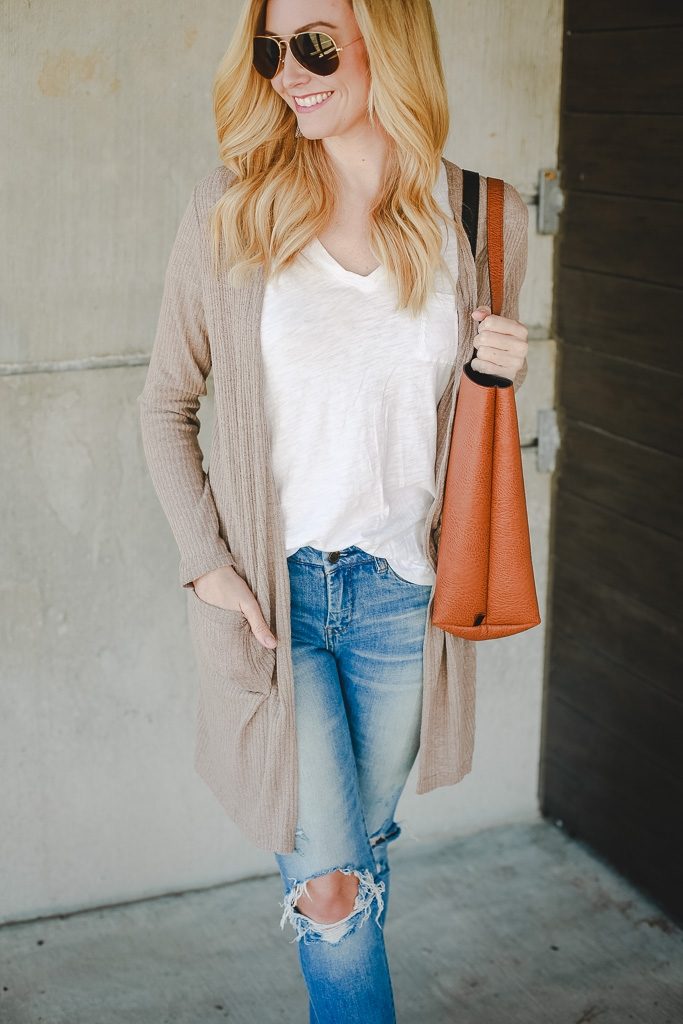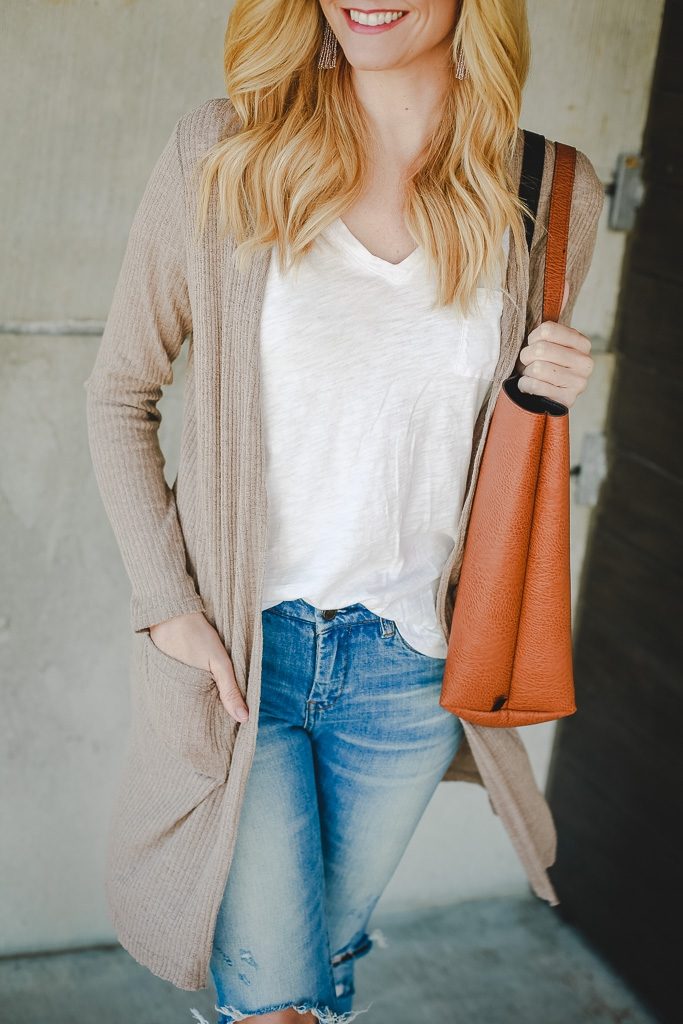 Neutral Cardigan Style 3
Cardigan  /  Striped Tee– My Favorite, Size Small  /  Button Fly Jeans– True To Size  /  Booties  /  Earrings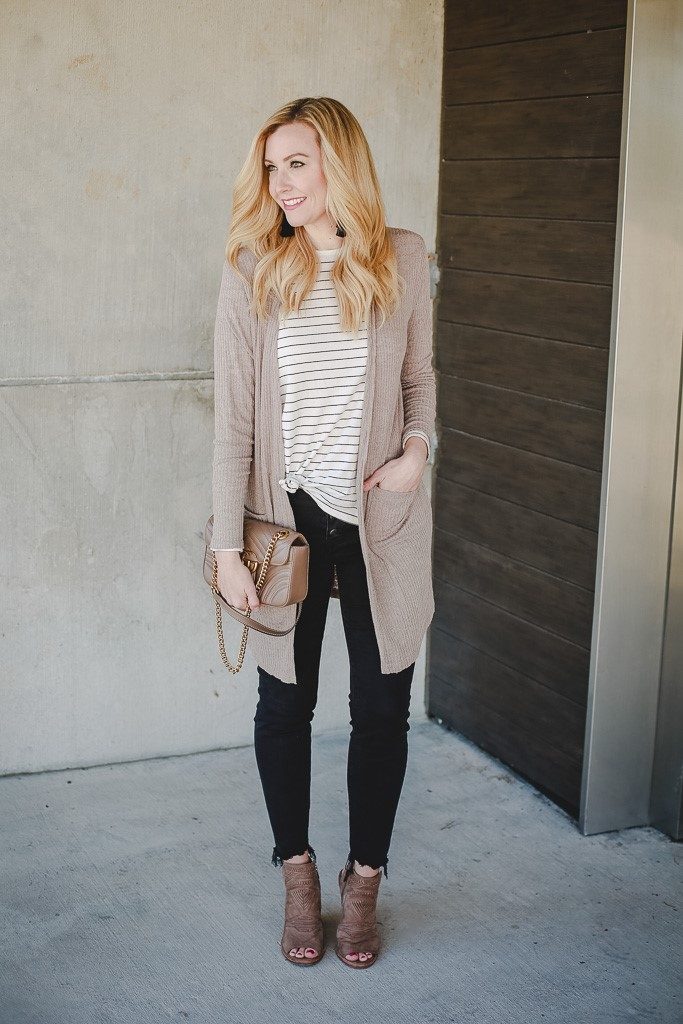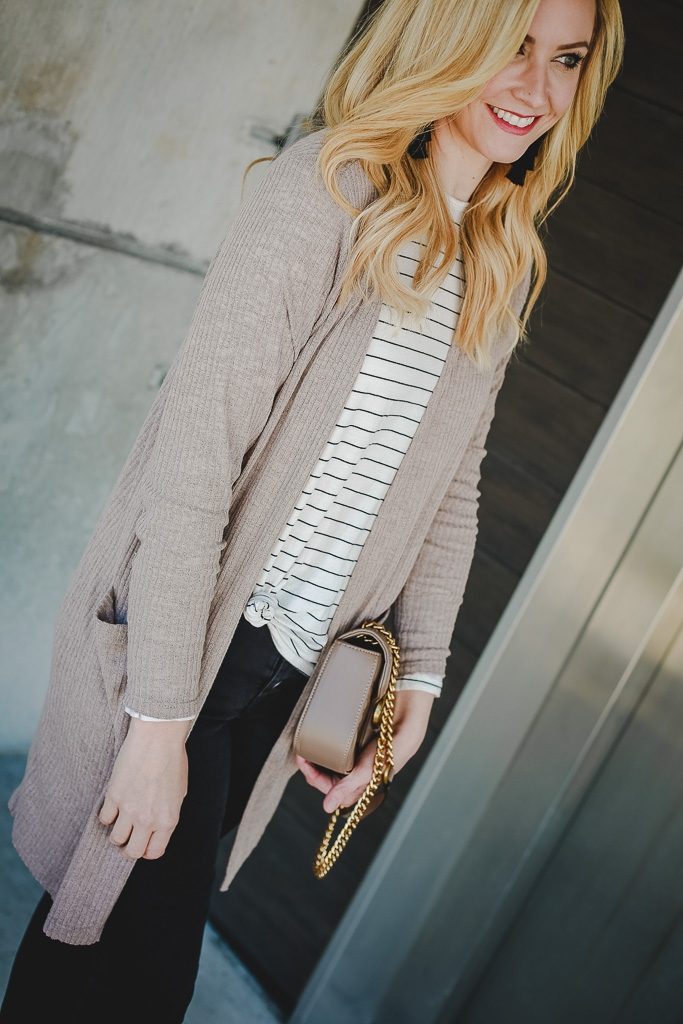 Have a great rest of your week!  I have a packed schedule here to be sure to stop back daily for new posts!
XO- Sara
Thank you to Nordstrom for sponsoring this post and supporting Haute and Humid.