Today let's talk about this transitional spring jacket!  You guys, I am ready for spring like nobody's business.  Living in the south I am happy with cold weather for about a month and then mamma needs a spray tan and sunshine.  Speaking of spray tans, this DIY foam tanner is my favorite but apply it with this mitt for flawless, no fail application!
This spring jacket comes in four colors.  My two favorites are the grey and black.  It can be zipped up for a moto look or unzipped for a draped look.  I am wearing a small.  However, if I wanted to zip the spring jacket I would need to size up to a medium.  The material is cotton but has a great weight to it so it hangs perfectly.  We have a few trips planned and this spring jacket will definitely be packed!
Spring Jacket – Style 1
Jacket– Size Small, Size Up if you want to zip it  /  Long Sleeve Tee– Size Small, Here, Here & Here  /  Jeans– Size Down  /
Booties– True To Size  /  Sunglasses  / Bag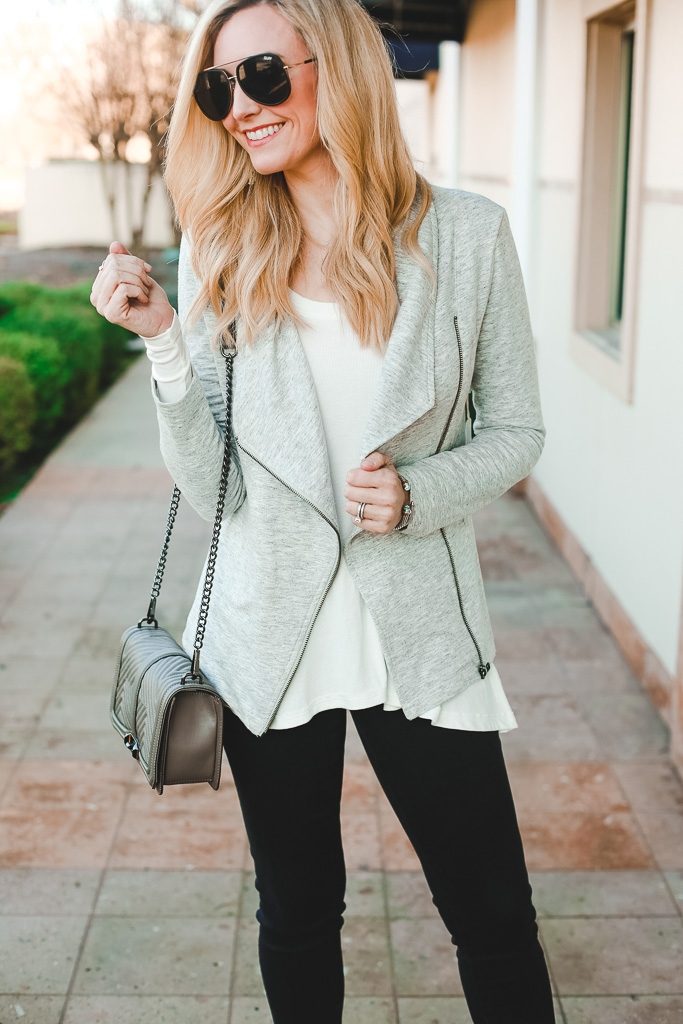 How perfect is this spring jacket styled to wear now?  It works perfectly with dark jeans for winter.  The next piece I cannot get enough of is this long sleeve tee.  There is just something about a bouncy, flowy top that doesn't cling to the mid section and hits the hip perfectly.  It comes in multiple colors.
If you are a Free People addict like I am, then you will be excited to know that this little gem is back in stock with free shipping and free returns!
I shared these button fly, raw hem jeans on my Instagram stories the other day and there was an immediate love for them.  We're talking middle school puppy love!  I can't get enough of them because they are comfortable, have the coolest raw hem at the ankles and the button fly is just fun!  I do suggest sizing down.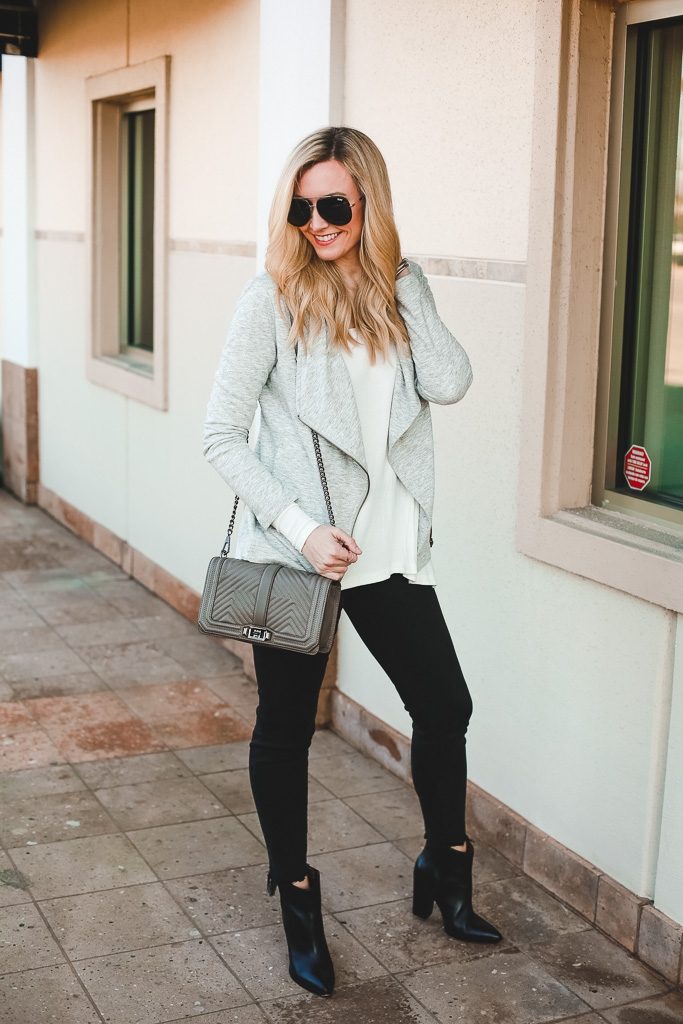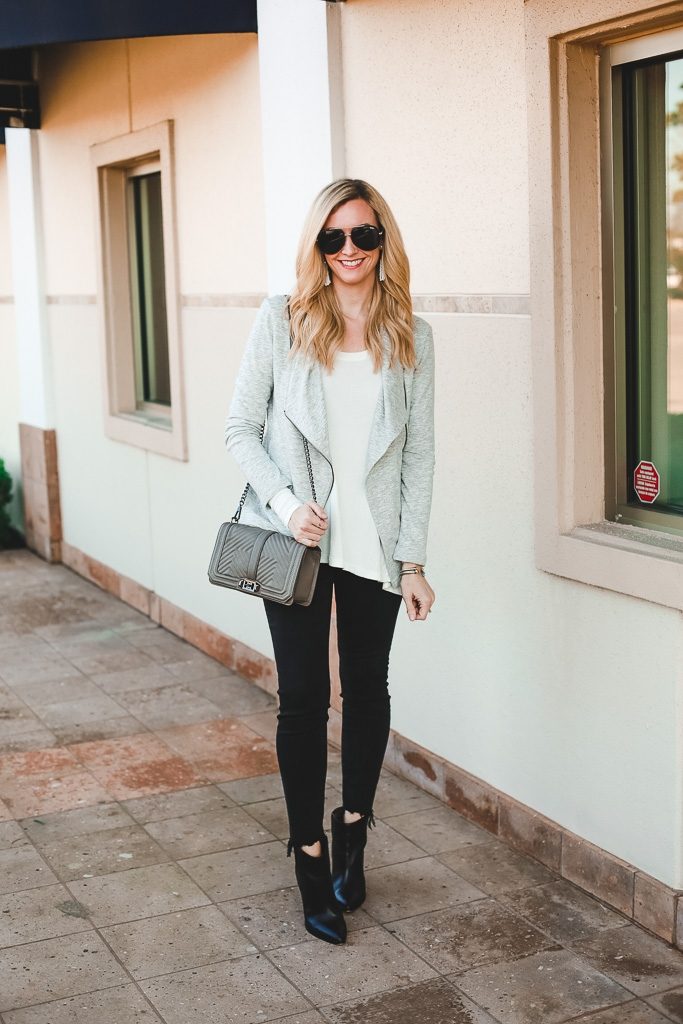 Spring Jacket – Style 2
Jacket– Size Small, Size Up if you want to zip it  /  Cami– Size Medium /  Jeans– here & here  /
Booties– True To Size  /  Sunglasses  / Bag- here & here  / Earrings
This pink lace cami is the most precious thing and a must have for spring.  I usually size up to a medium in these camisoles because I like them to drape nicely over my jeans when I front tuck them.   These gorgeous camis come in multiple colors.
I'm saving this part for last because I feel like it is a funeral.  Why is finding a pair of white jeans so. damn. hard?  Finding a good pair of white jeans that isn't see through and doesn't show every lump and bump is like finding a unicorn.  Will it ever happen?  I am currently on a man hunt to find you guys the best pair of white jeans.  When I find them I will sign it from the mountain tops.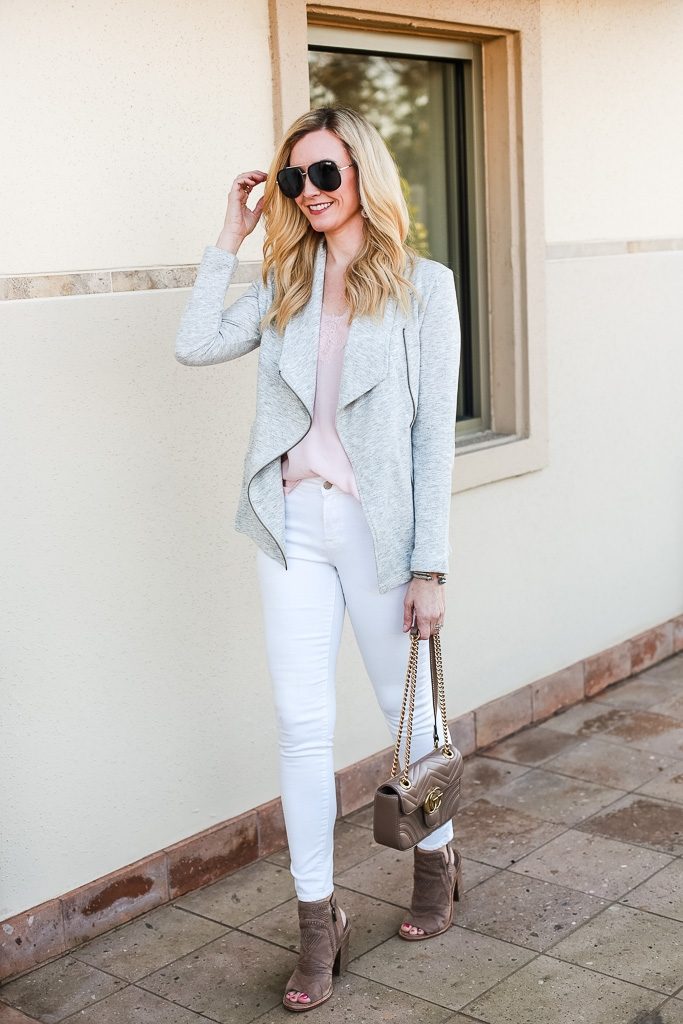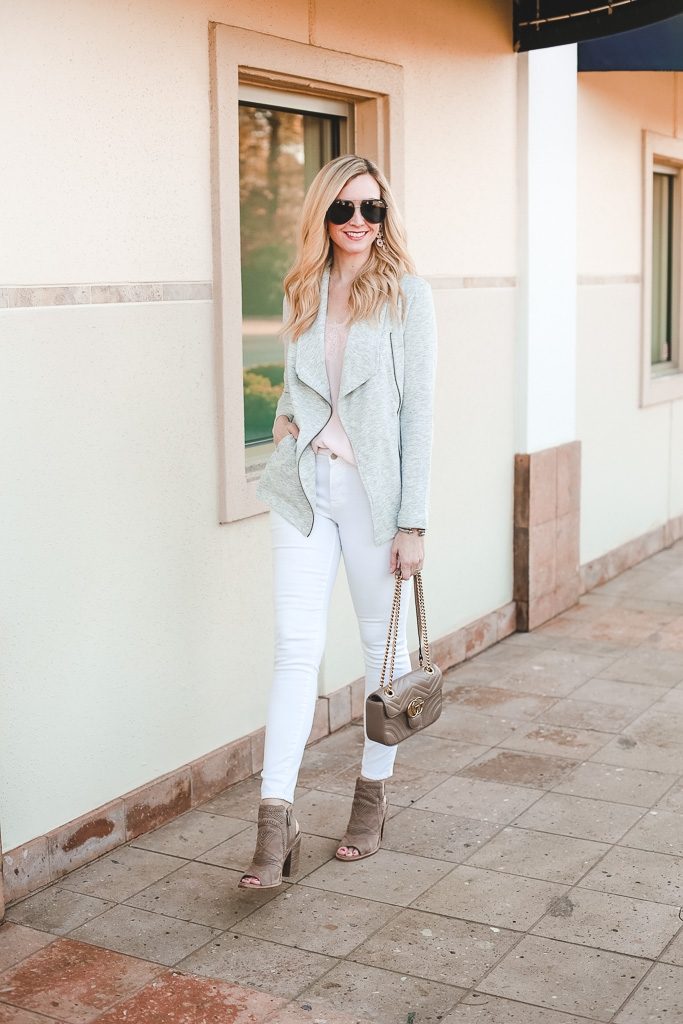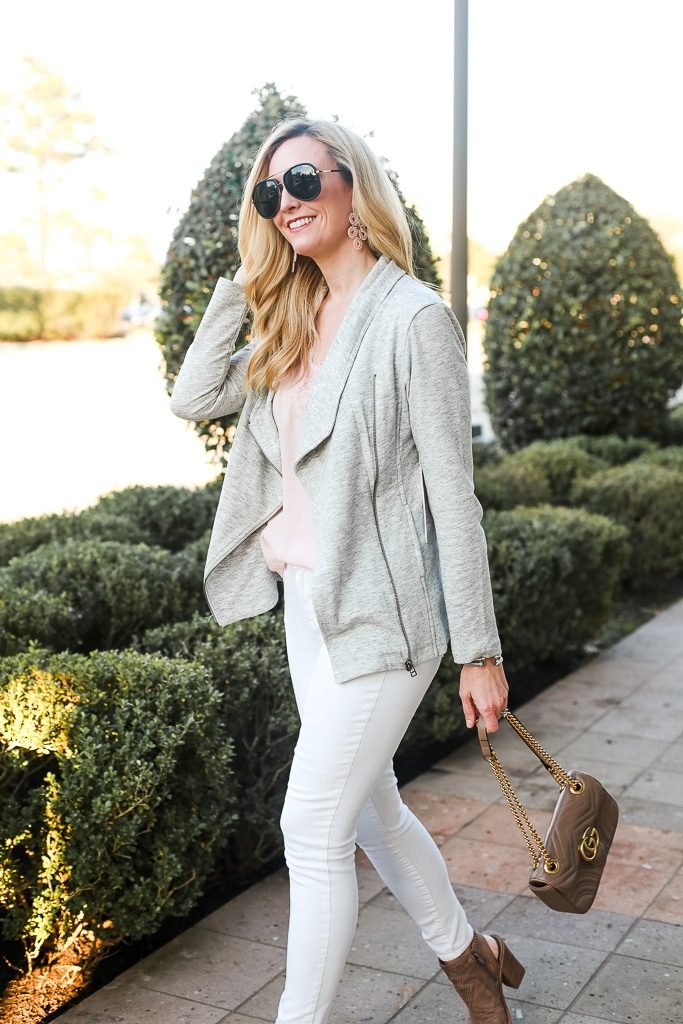 Talk to you girlies tomorrow when I dish all about how to get glowing winter skin!
XO- Sara