This past weekend I was in Dallas at the RewardStyle Conference.  We learned a lot, went to amazing parties, saw friends from out of town and changed into a lot of outfits!  Last year I learned my lesson the hard way by showing up in heels and wearing uncomfortable dresses that weren't made to be worn while walking 20,000 steps around a hotel complex.  This year I vowed to wear clothes that were cute but still comfortable.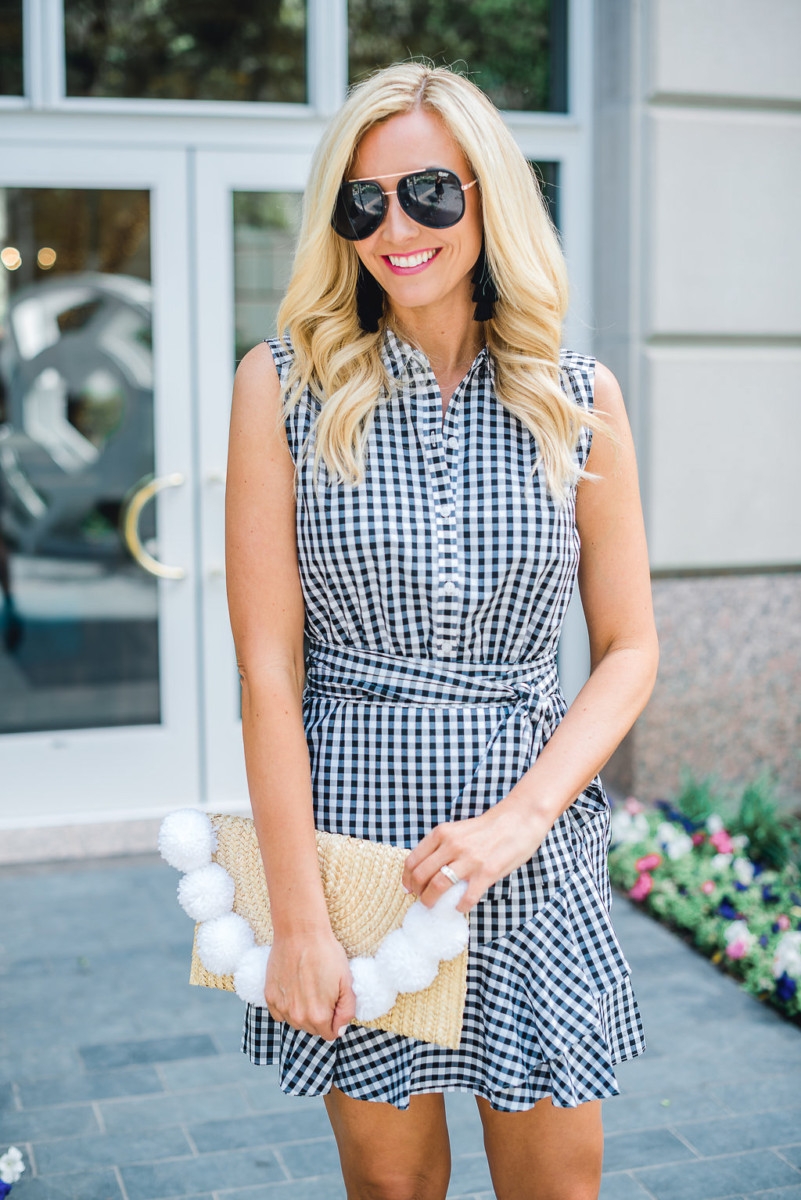 Dress  /  Shoes  /  Clutch  / Earrings  /  Sunglasses
The first day at the conference, I wore this gingham dress that I showed previously in my IG story try on session. you need to check out my highlight reel on my instastories (my instagram handle is @hauteandhumid) where I review everything I bought from this store.
I. ADORE. THIS. DRESS!!!  This gingham dress is a faux wrap style dress with buttons up the front and two ties that wrap around the waist.  If you want to create the illusion of a waist or accentuate your waist, this is the dress for you.  I typically wear a 4 in dresses but went up to a 6 for a little length and room in the bust.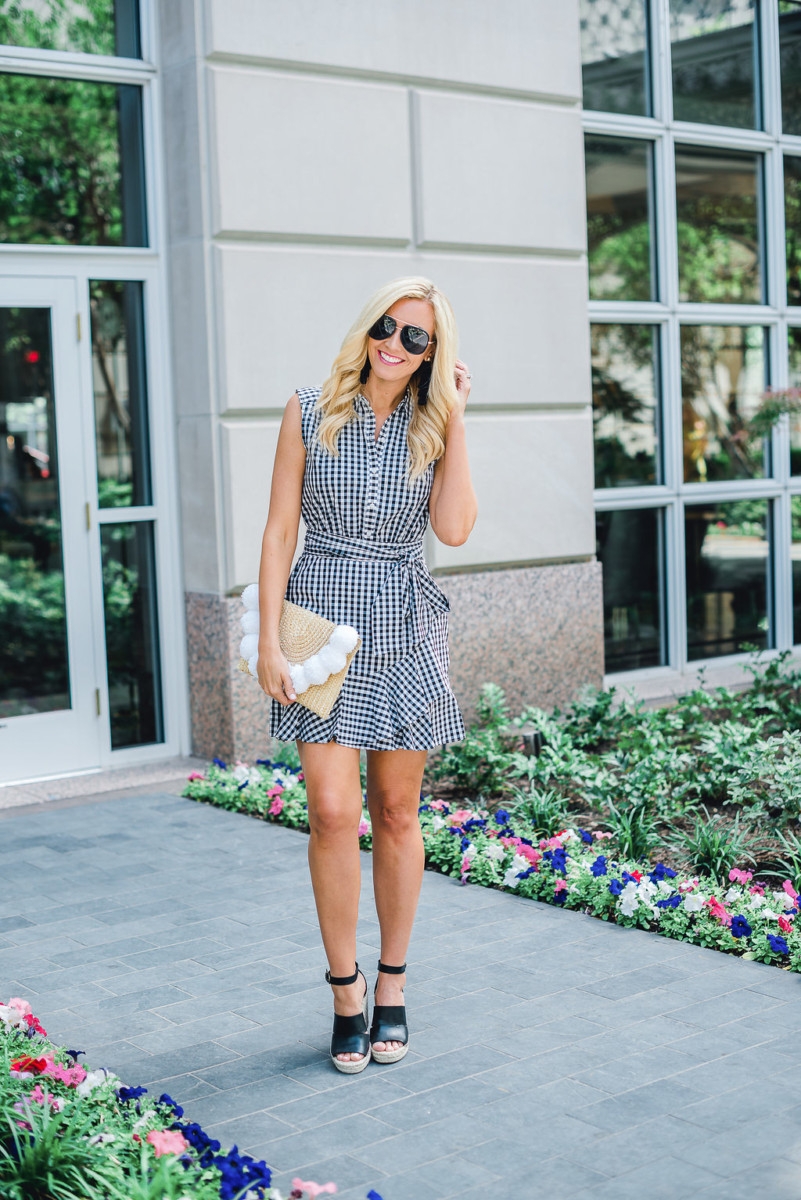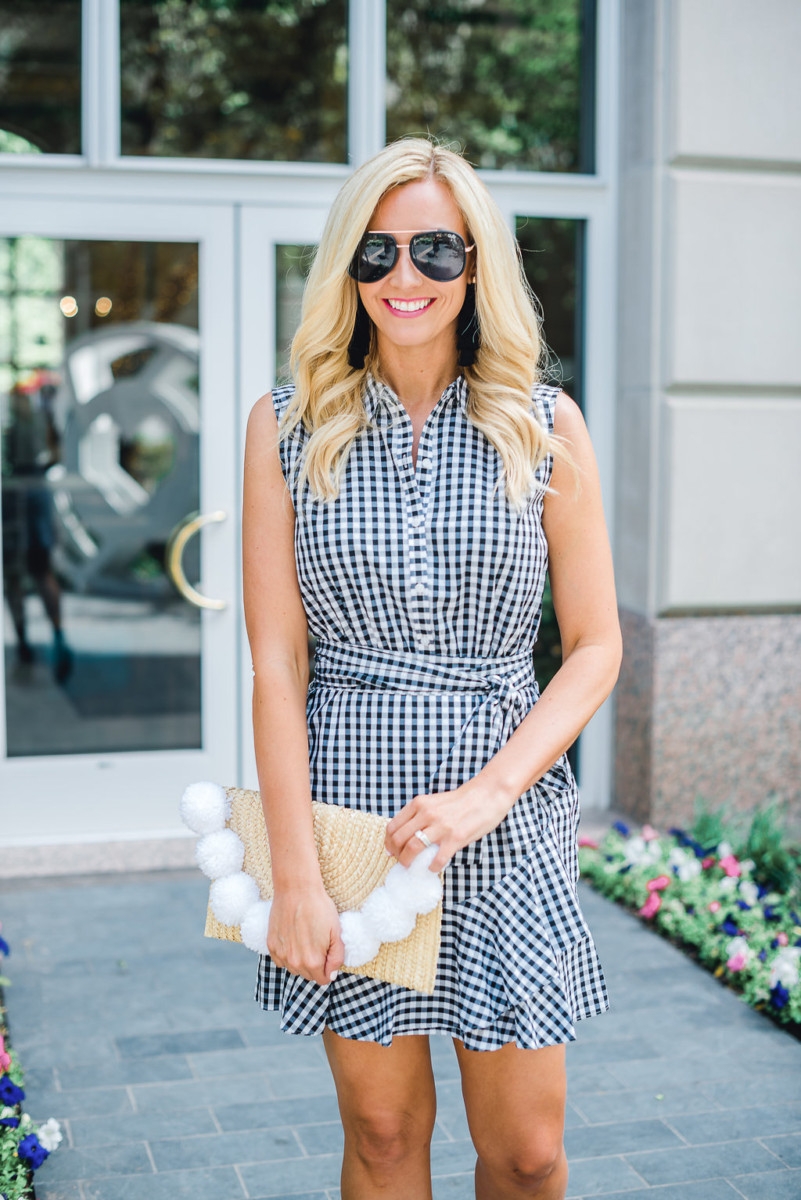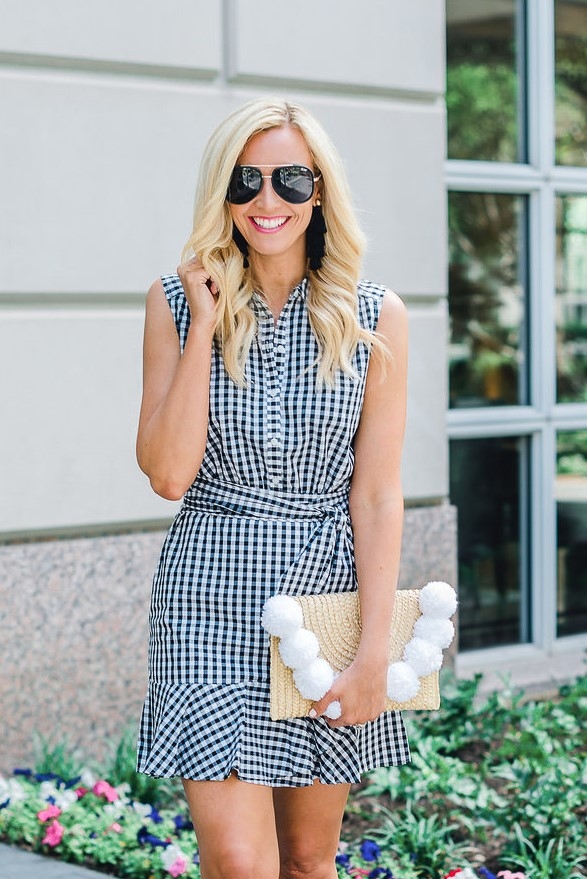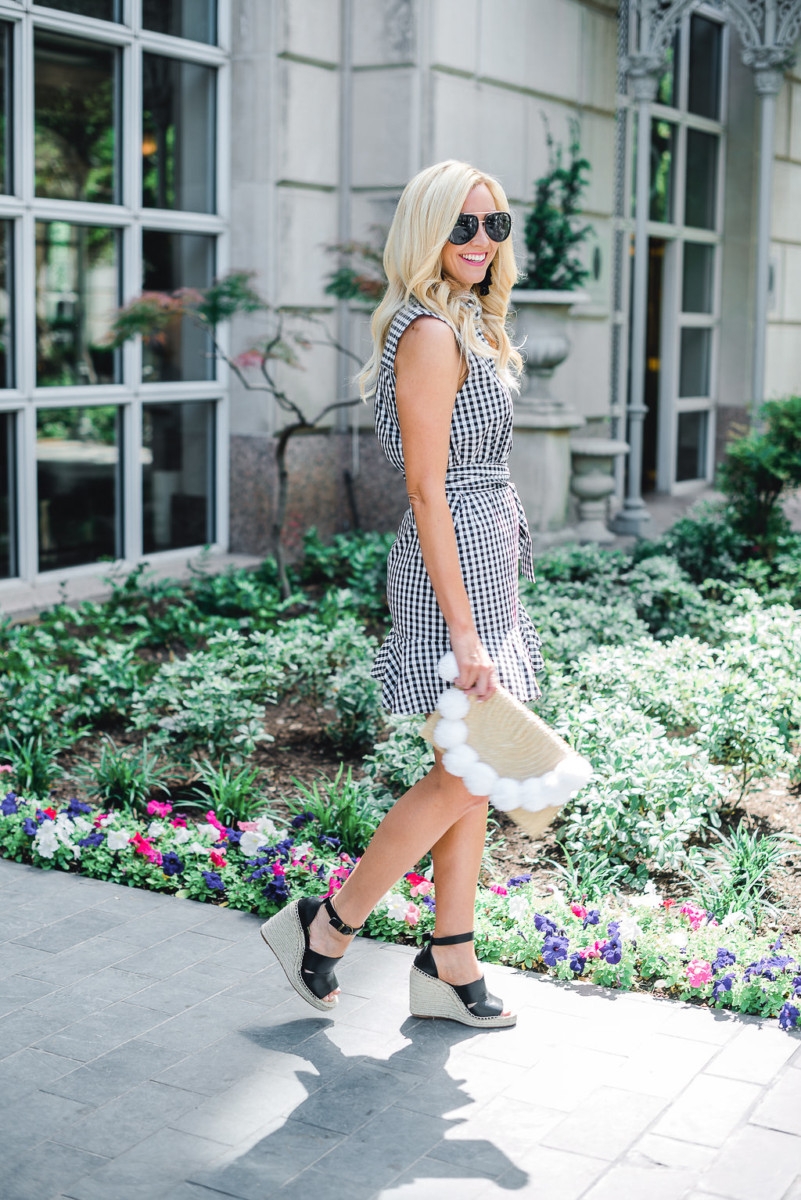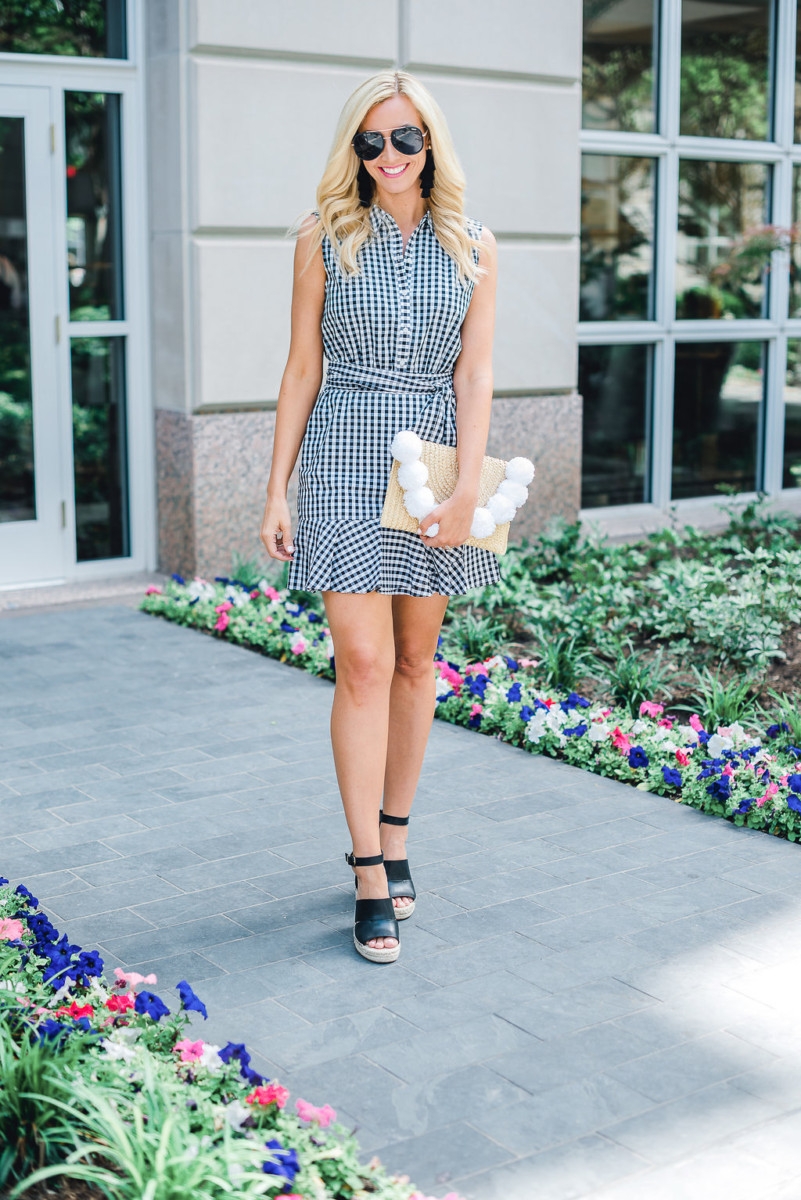 Accessories
Clutch: Earlier in the day we stopped at Accessory Concierge.  It is the cutest accessories boutique in Dallas that also offers online shopping.  I grabbed this pom pom clutch and a few pairs of earrings.  Pom poms just make everything a little more fun!
Earrings: I love these black tassel earrings because they are lightweight and I knew they wouldn't pull on my ears after going to the 17th floor for the fifth time that day.
Sunnies: These sunglasses from Quay are too legit to quit.  They are over-sized, inexpensive and I love almost every pair I put on from  them.  I saw my friend wearing these sunglasses at baseball and really want them too!
Shoes: If someone asked me to walk a mile in their shoes, I would pick these!  For real, I probably walked five miles in these bad boys.  You'll probably cringe when I tell you that I pulled these straight out of the box and wore them running around like a crazy person from 8am- 5pm.  I packed some major bandaids and prayed for the best.  Guess what?  Not a blister in sight and my feet never hurt.  I loved these bad boys so much I bought them in the light brown during my lunch break! They do run True To Size and I got my usual 9.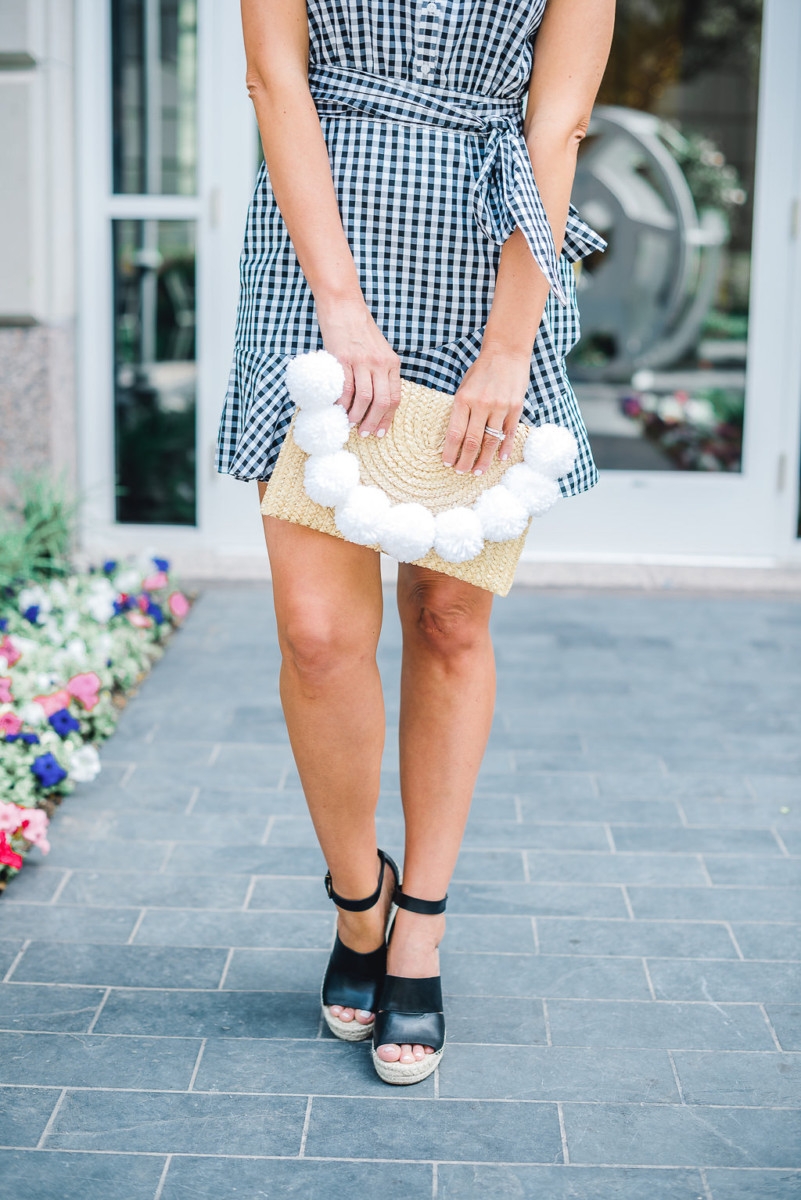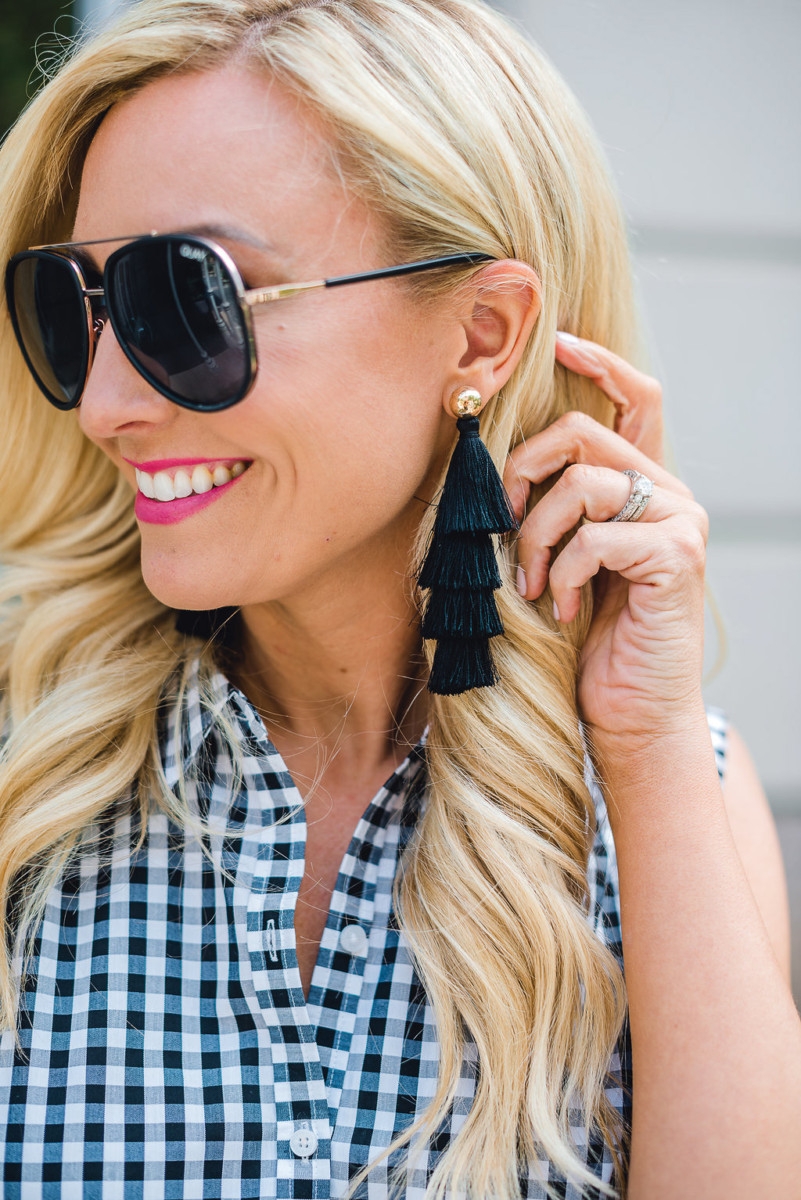 Gingham Dress Details
PS. You might also like this post on My Favorite Amazon Purchases In March or this post on coordinating dresses.
Have a great weekend and I'll see ya'll back here on Monday!
XO- Sara
Pictures by the incredibly talented Audrie from Sweet Memory Photography