When the seasons change so does our skin.  With each season, I like to start fresh by getting a chemical peel.  This time I decided to go a more gentle route with the Glytone M&M facial from BTLA Med Spa.  My biggest concerns were inflammation, redness and dryness.  Shauna suggested I take a more gentle natural approach by getting the Glytone Mandelic acid and Manuka Honey facial.  Hence the M&M facial name.
The first step after cleansing the face was to apply the Glytone Mandelic Acid.  This acid did not have a severe burning feeling like some stronger acids.  It was more of a tingly feeling but completely tolerable.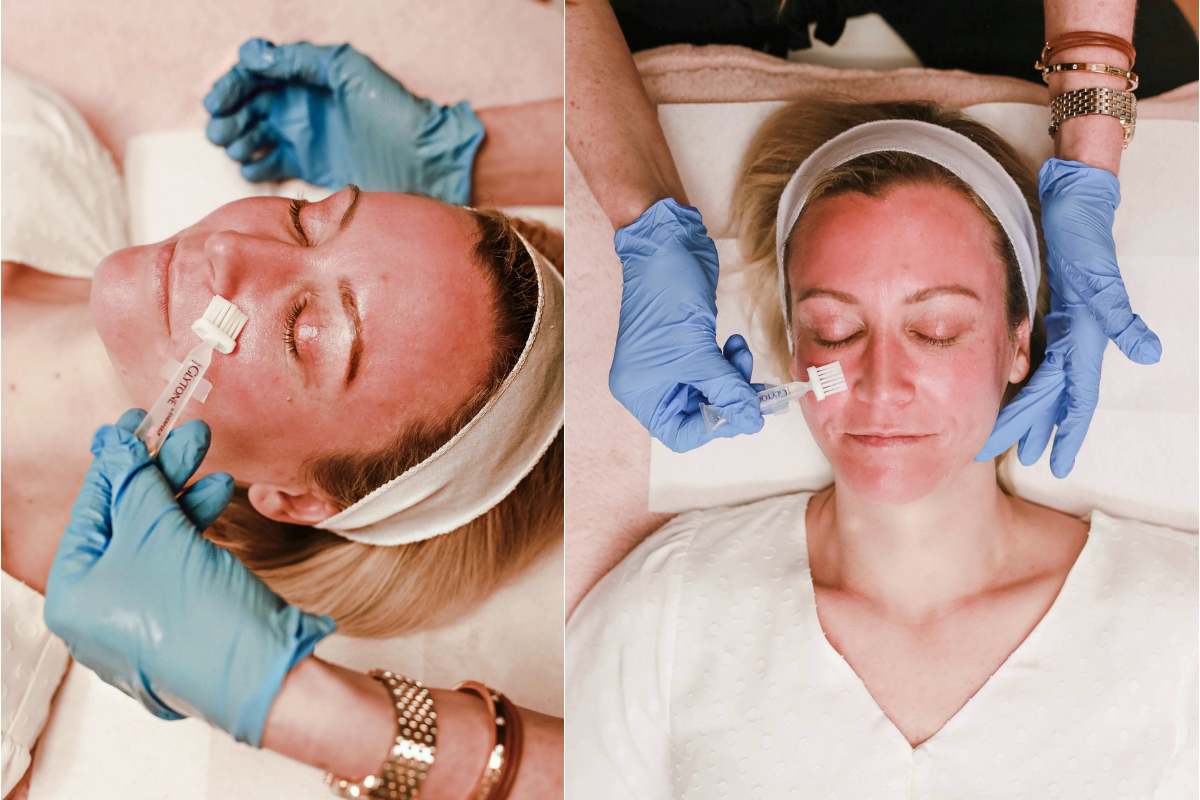 Glytone Mandelic acid offers a wide range of benefits:
Reducing dark spots
Improving skin texture
Lightening freckles
Refining skin tone
Unclogging skin pores
Reducing acne
Lightening skin tone
Reducing fine lines
Evening out the complexion
Being compatible with all skin types
Next, Shauna neutralized the acid and applied the Glytone Soothing Lipid Recovery Cream and Hydration Intensifying Serum.  These two products help hydrated, soothe and replenish the skins natural lipid barrier.  My skin tends to get dry and irritated so I bought the Hydration Intensifying Serum to maintain my new fall glow!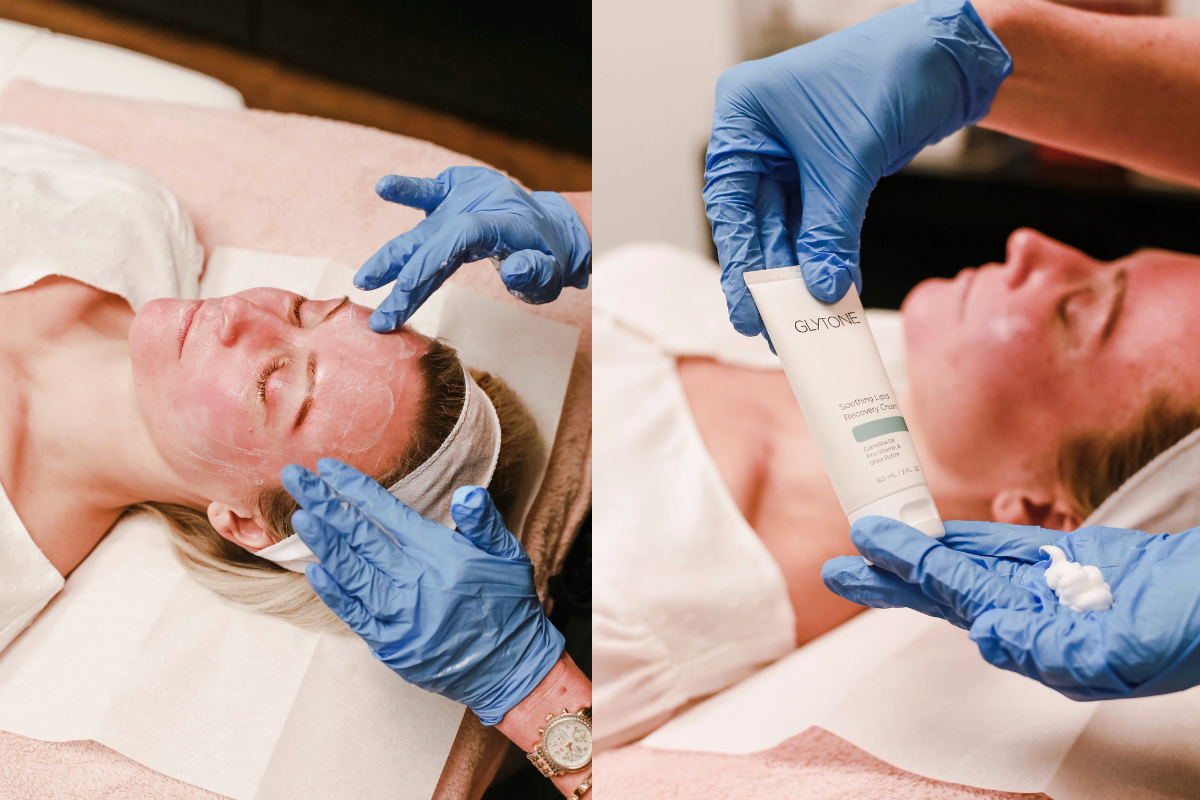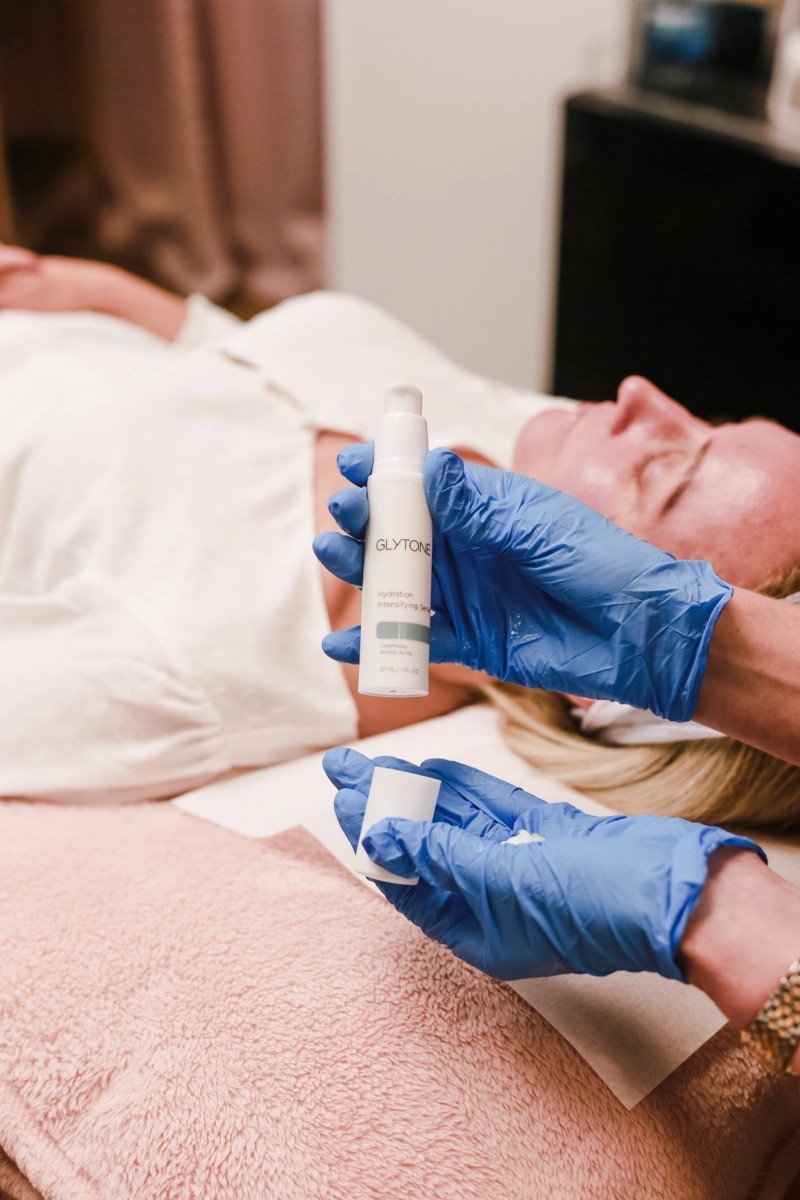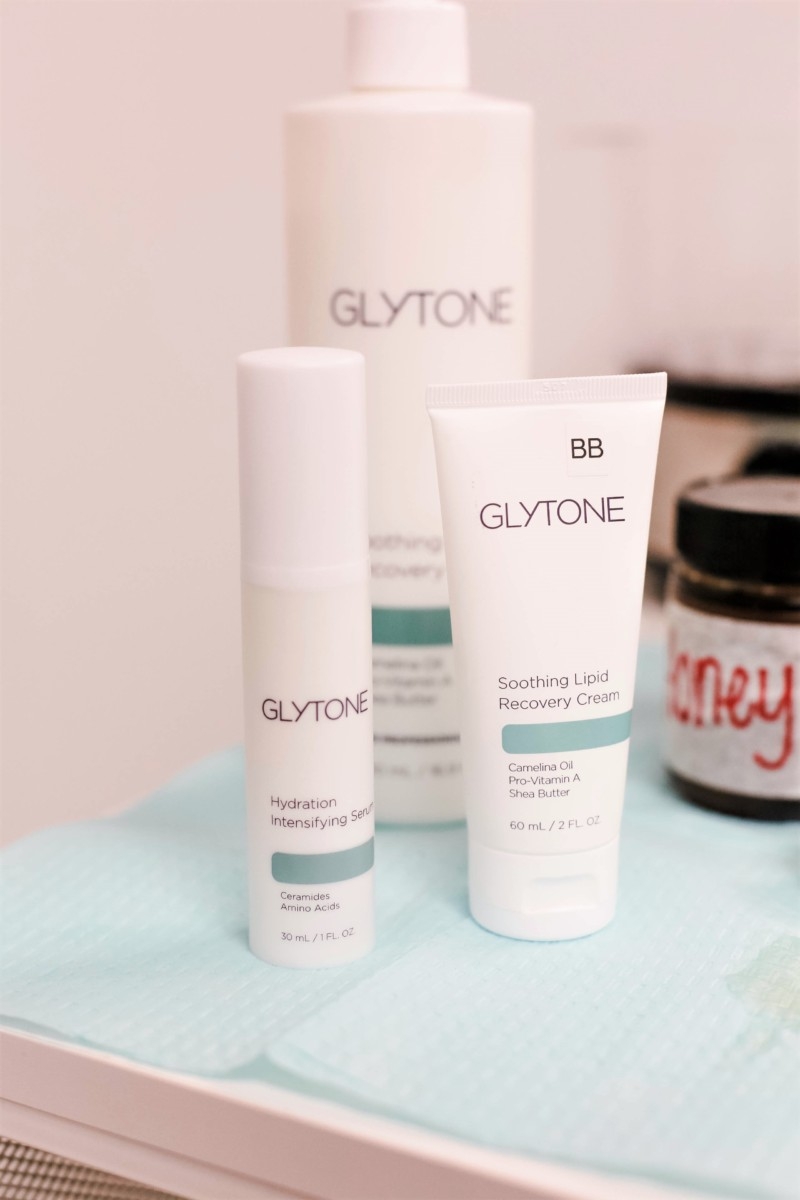 After applying the serums, Shauna applied the Manuka honey.  I had heard of this but never tried it.  Manuka honey has anti-inflammatory properties, reduces redness and heals congested or inflamed skin.  It can draw out bacteria helping to heal acne prone areas as well.  The sheet mask was used to hold the serums and honey in place so as my body temperature headed up the honey, it wouldn't drip off my face!  No one wants a melting face!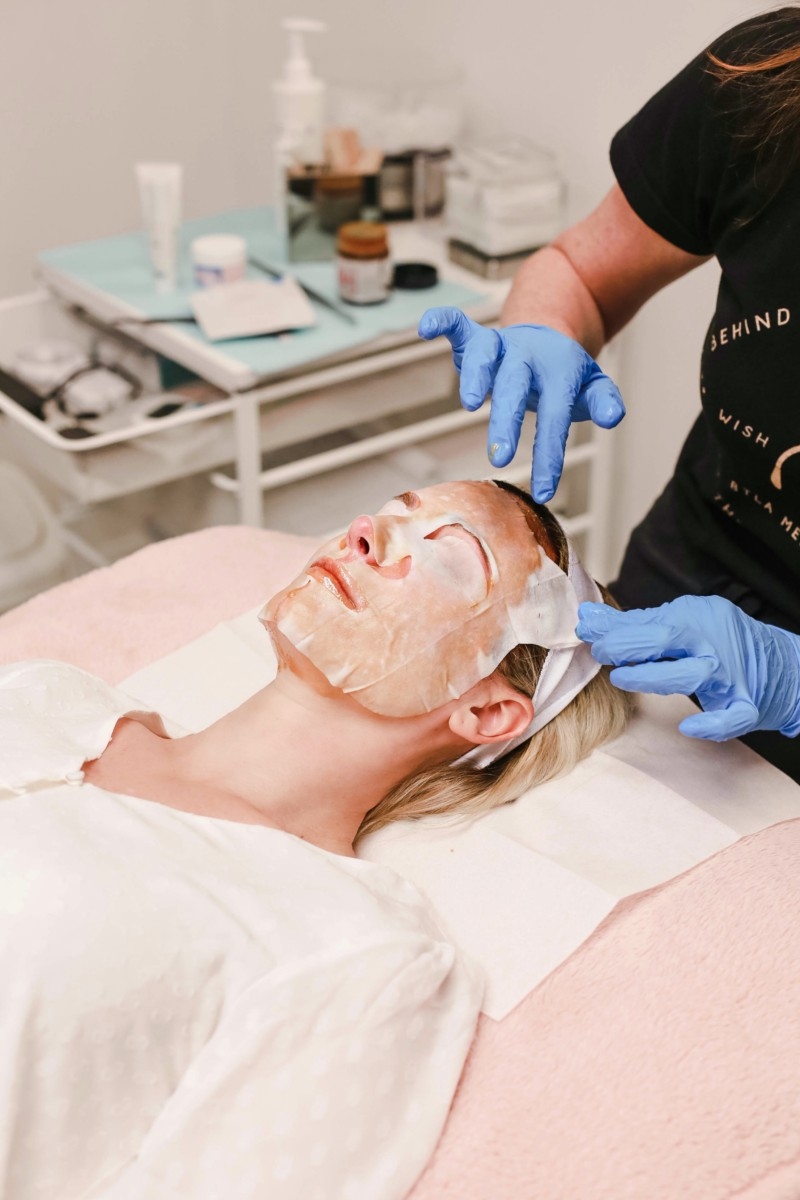 After wiping away all the product, she applied Glytone sunscreen to protect my fresh new skin.  Just look at the difference between the red skin during the peel and at the end of the facial!!!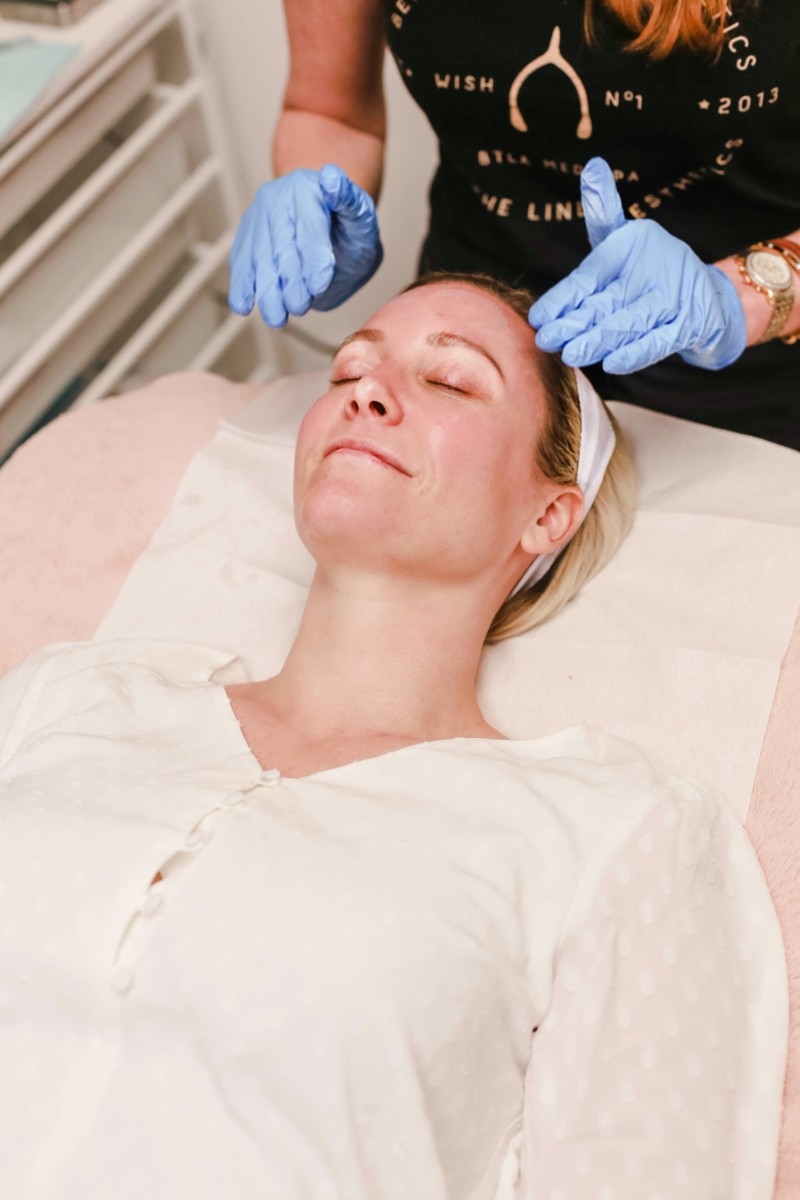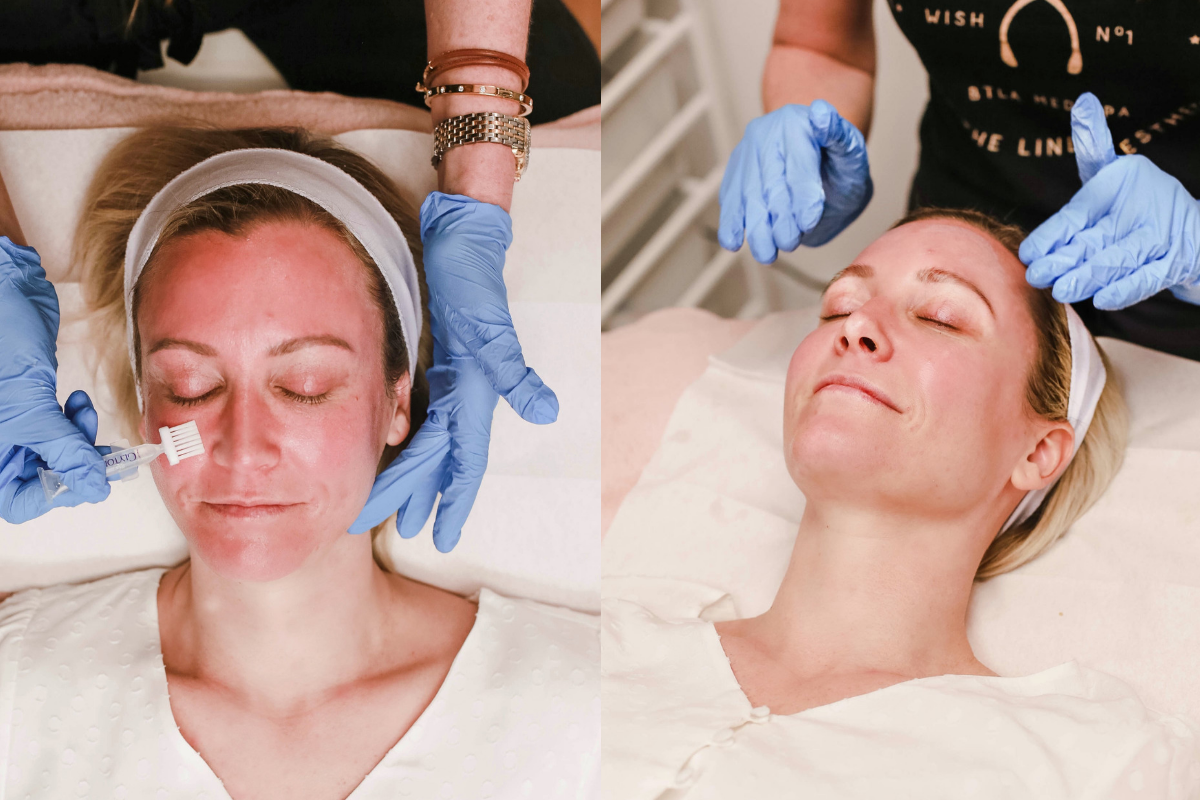 Loving this Glytone facial feature? Take a look here for more of my beauty favorites!