Good Morning!  Is it just me or are you already getting in the holiday spirit?  Typically we wait until after Thanksgiving to decorate our house but this year I am going to decorate a week early so I have more time to enjoy everything.  Do you do all of your decorating in one day or spread it out throughout a few days?  I am a get it done in one day kind of girl.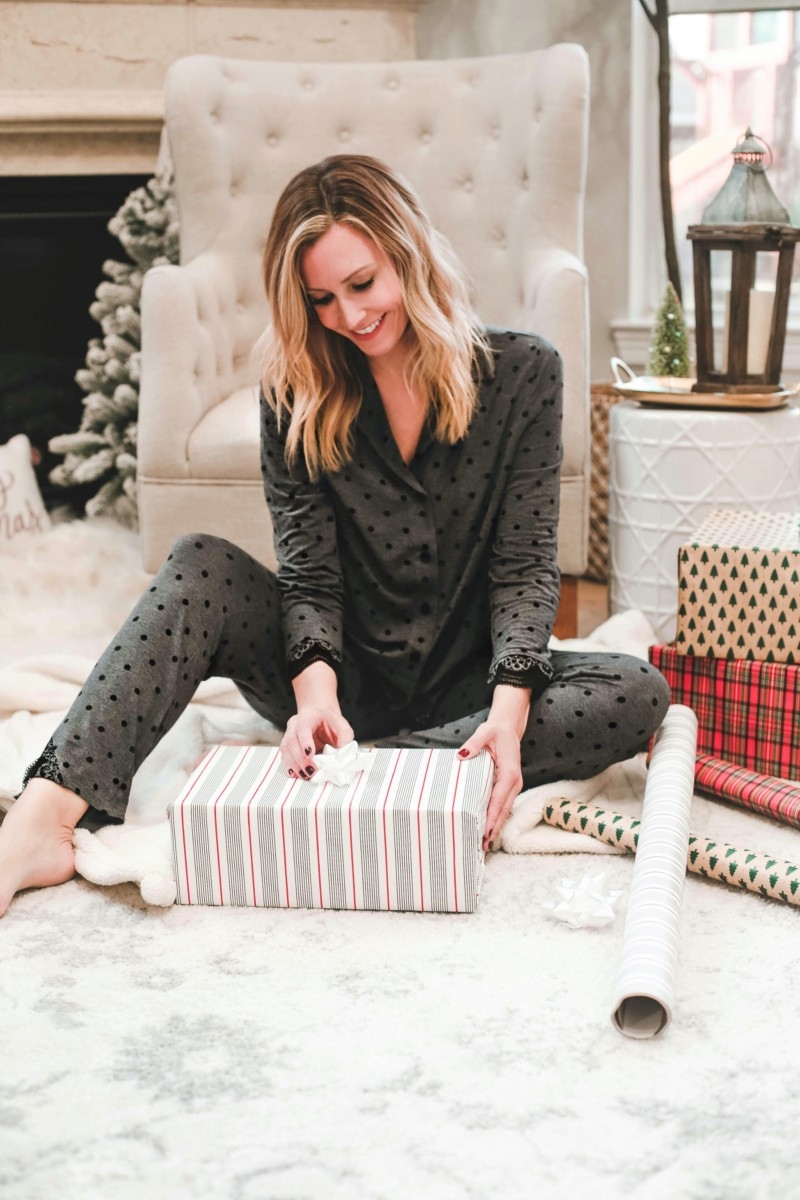 When I decorate I make a coffee run for my favorite drink and spend the entire day in cute holiday pajamas decorating.  I've shared with you guys before, but I only wear Soma's Cool Night pajamas.   They are incredibly soft, and keep you cool at night.  They come in a variety of prints and colors and make a great gifts for the holidays!  I would live in their pajamas if I could!
I also swear by their vanishing back bras.  If you haven't tried one on, they are truly a miracle!
Cute Holiday Pajamas: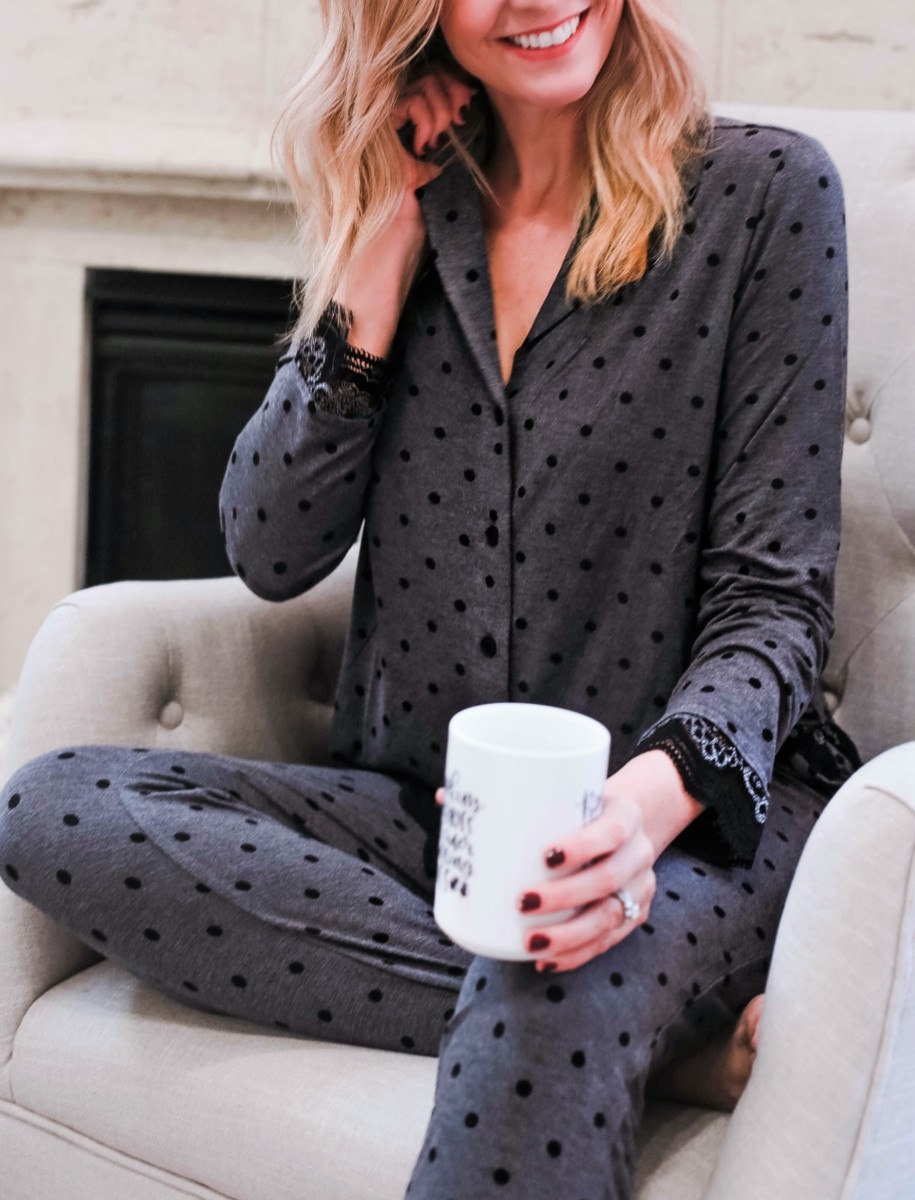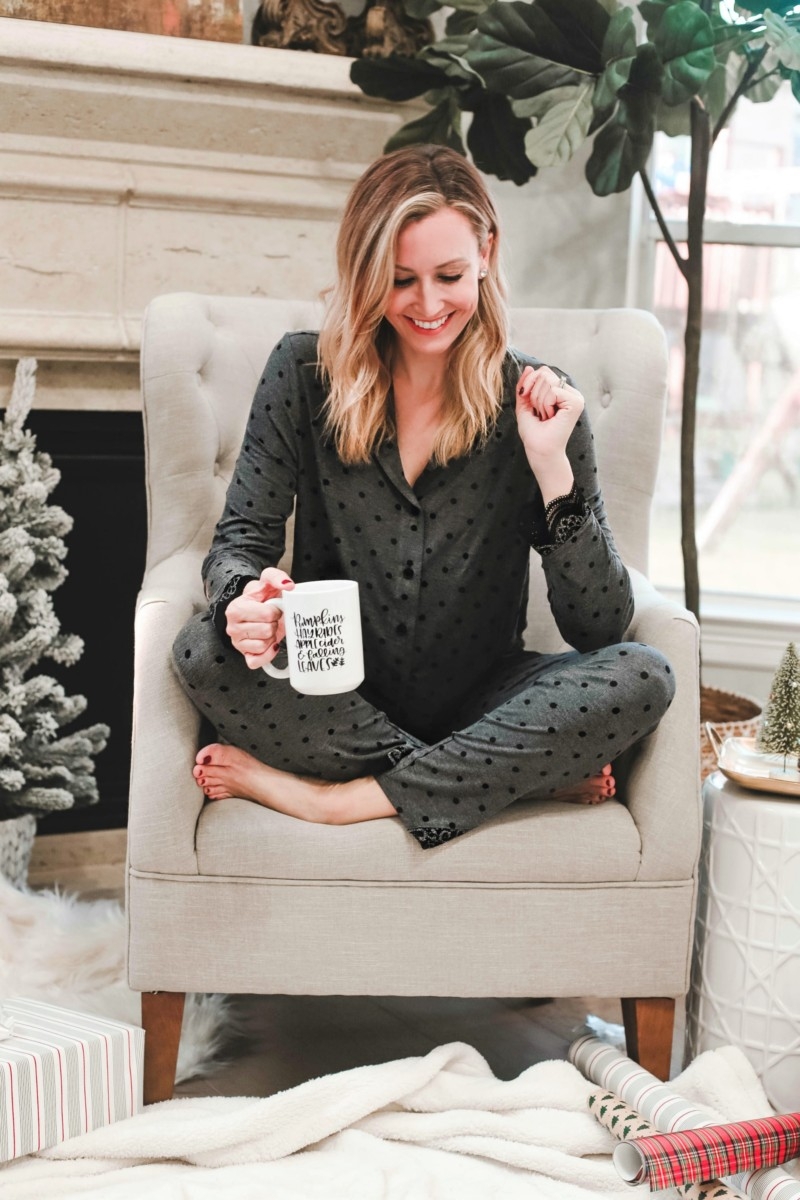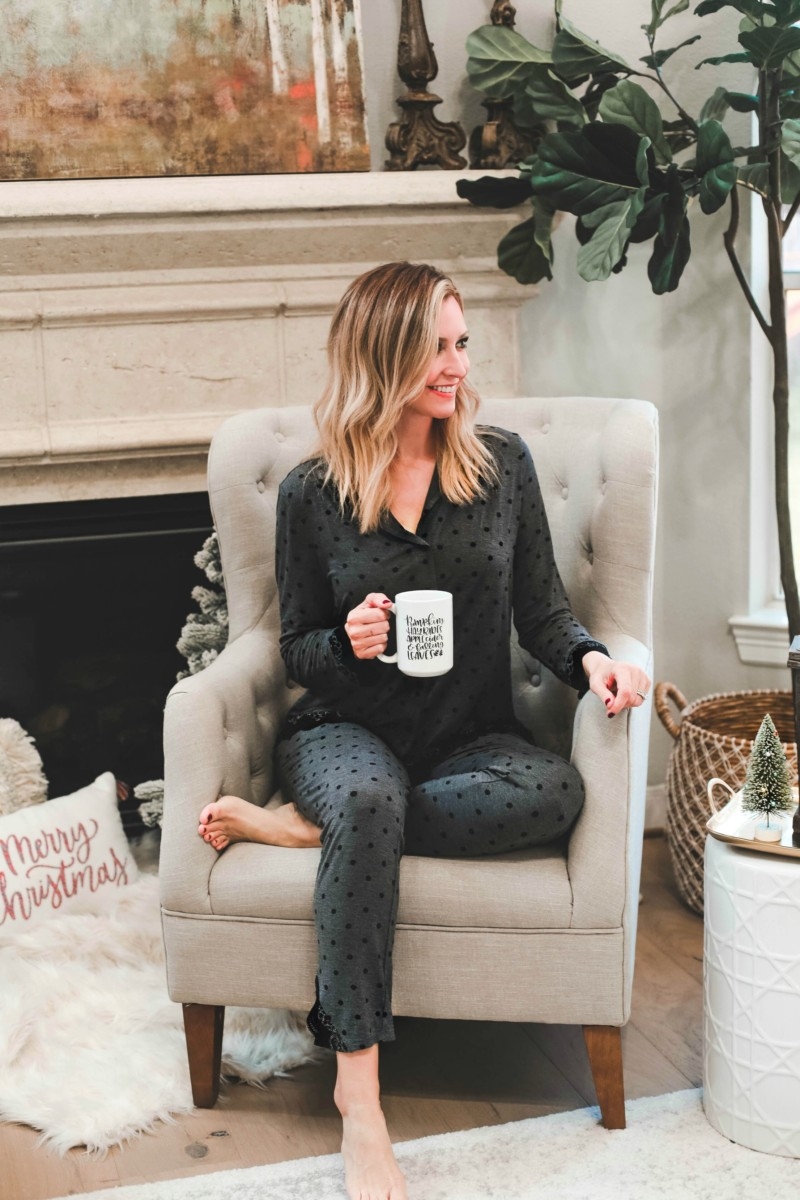 These pajamas are also perfect if you plan on having a house full of company during the holidays or will be a guest yourself.  A few years back I was in a bind.  I realized I only had old t-shirts and sickly looking pajama pants and had to leave town for a business meeting.  My friends told me to get a pair of Soma Cool Nights pj's.  I went online and bought my first pair and haven't looked back since.
Today, I'm excited to give YOU  my exact pair of polka dot pajamas!  Soma is giving you the opportunity to enter for a chance to win a pair of their unbelievably soft and cozy cute holiday pajamas DAILY through November 16th.  Three winners will be chosen daily to win a pair.  A different pattern/ style is selected daily.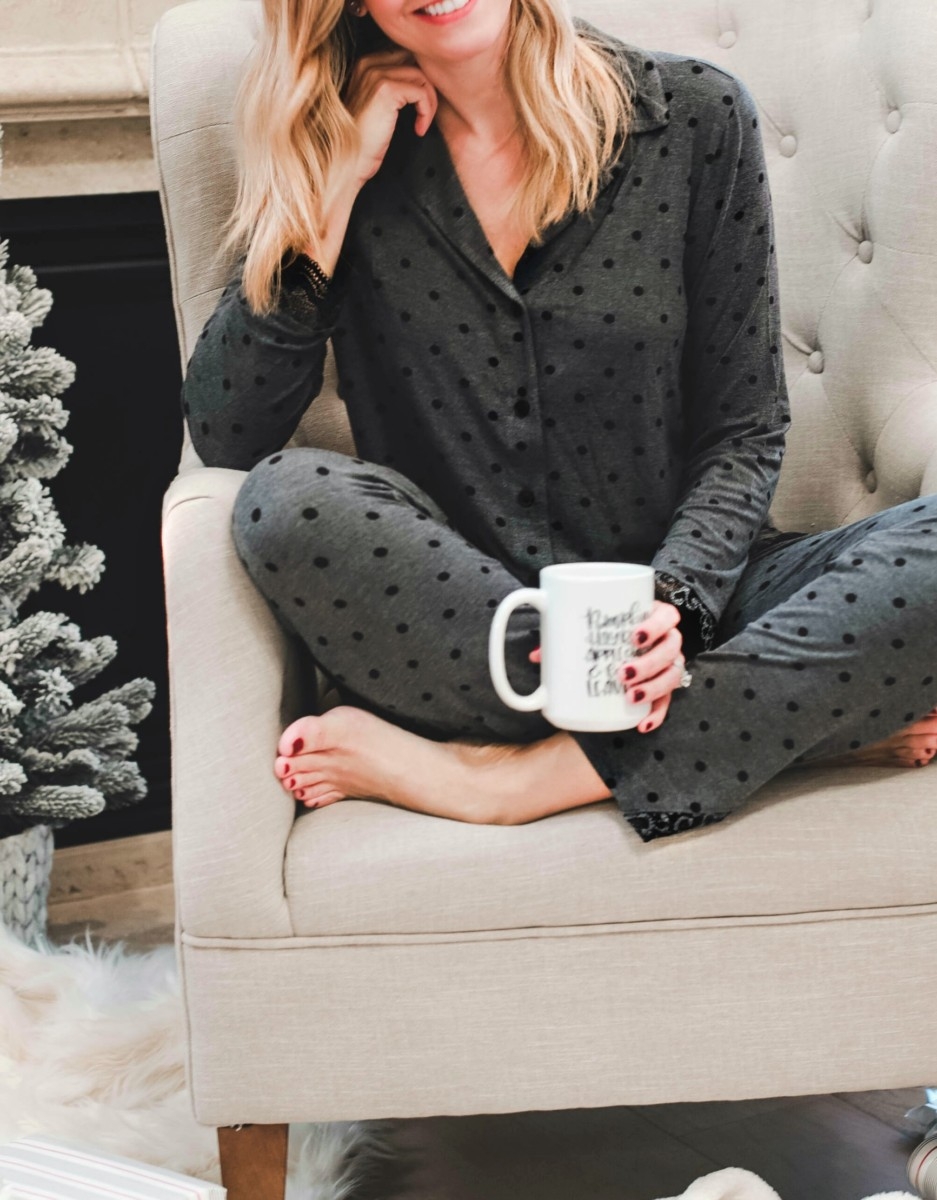 TODAY ONLY you can enter to win the exact pair I am wearing!
To enter go to the sweepstakes site HERE.
The Cool Nights collection is my absolute favorite and I know you will love them too.  These would also make a really great gift for the holidays or for that hard to shop for person on your list.
So enter today to win a pair for yourself or someone else!
Thank you to Soma for sponsoring today's post!
Loving this cute holiday pajamas feature? Take a look here for more of my fashion favorites!