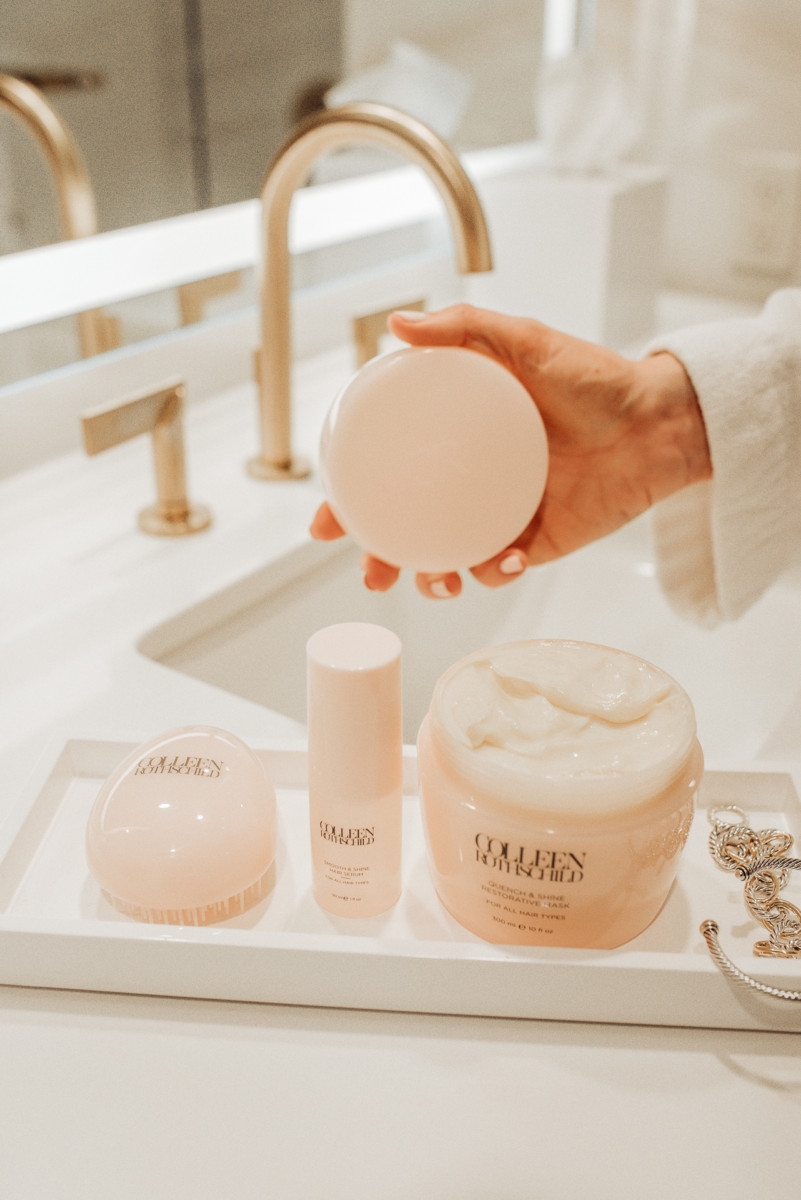 -SHOP THE HEALTHY SHINY HAIR POST-
Healthy Shiny Hair
Happy Monday!  Let's start the week off talking about hair care.  I partnered with the beauty guru COLLEEN ROTHSCHILD to share her newest hair care line, the Quench, Smooth, & Shine Hair Care Essentials Set. The set includes a restorative mask, shine serum and brush.  As many of you know, I have been the victim of dry, brittle hair  over the past year.  It has been my mission to get healthy and shiny hair so I can remove my extensions.  Between all the heat styling and color processing, my hair could use all the help!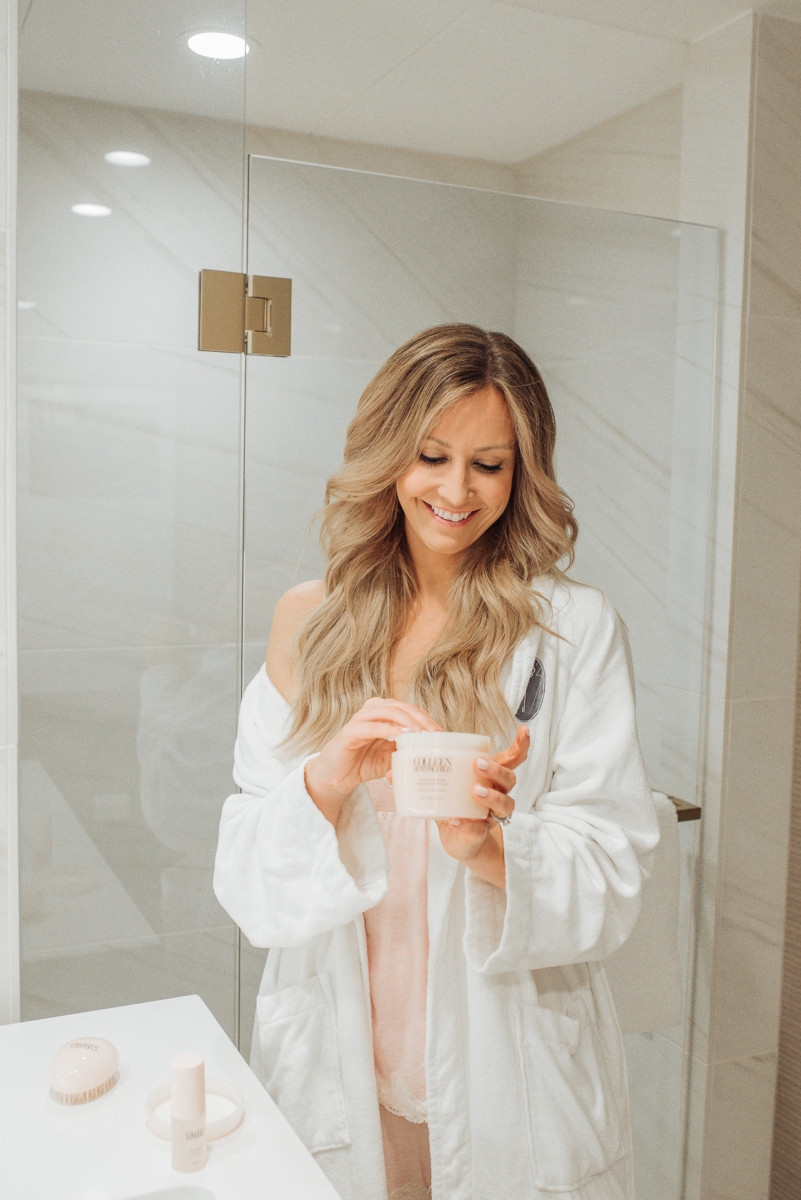 PAJAMA CAMI (S)  //  PAJAMA SHORTS (M)
WHAT'S INCLUDED?
Quench & Shine Restorative Mask: This ultra hydrating mask helps reduce frizz and flyaways without weighing your hair down.  I loved the light clean scent. This mask made my hair silky smooth without weighing it down.  I am also a sucker for beautiful packaging.  It comes in a nice white box and the containers are all a pretty pink.  Wouldn't this make the best gift for Mother's Day!  I just gave one to my workout coach for her birthday.
Brush: After applying the mask, use the brush to evenly distribute the hair mask and massage your scalp to help stimulate hair growth.
Smooth & Shine Hair Serum: My hair is wavy with a coarse texture so I 100% have to use a hair serum on the ends daily.  Living in a city with high humidity, frizz and flyaways are always a battle.  This serum contains natural oils which keep it feeling lightweight and luxurious.  It helps quench dry ends after blow drying or heat styling.  If I have excess on my hands I rub it on the fronts of my legs for some extra moisture.
The entire set is only $34 for a limited time!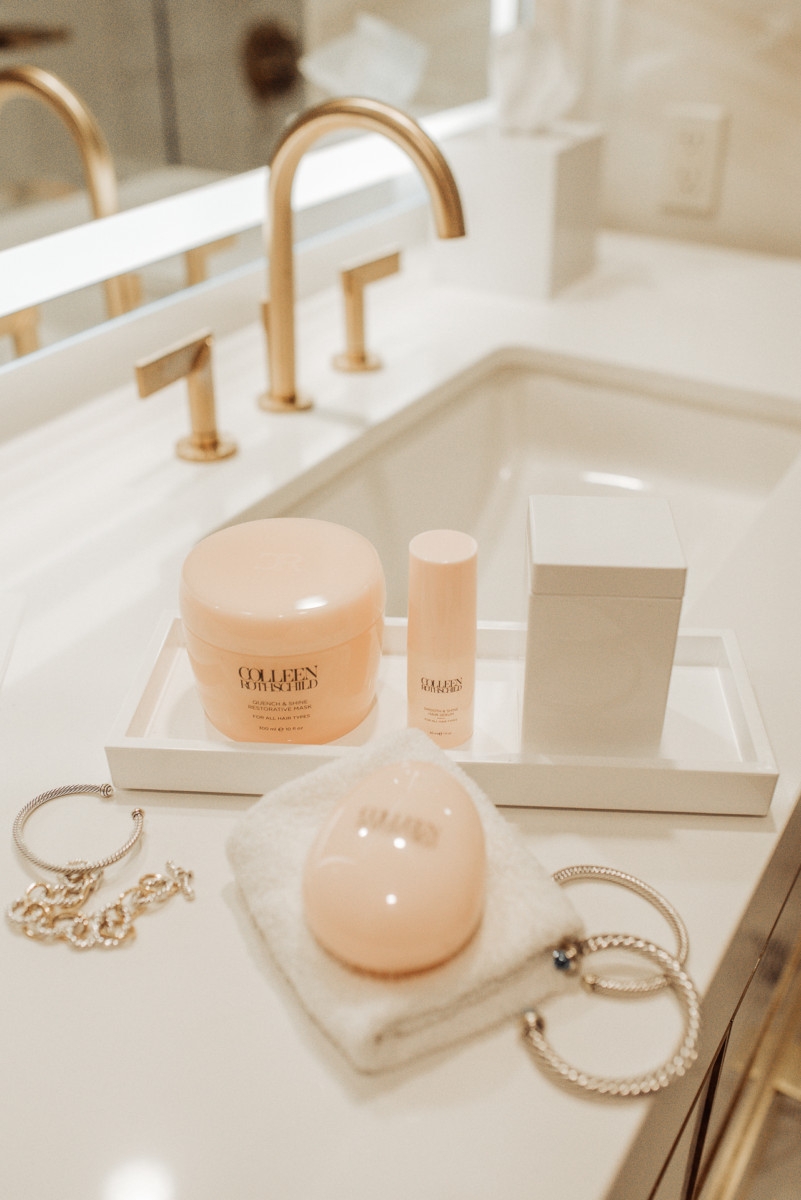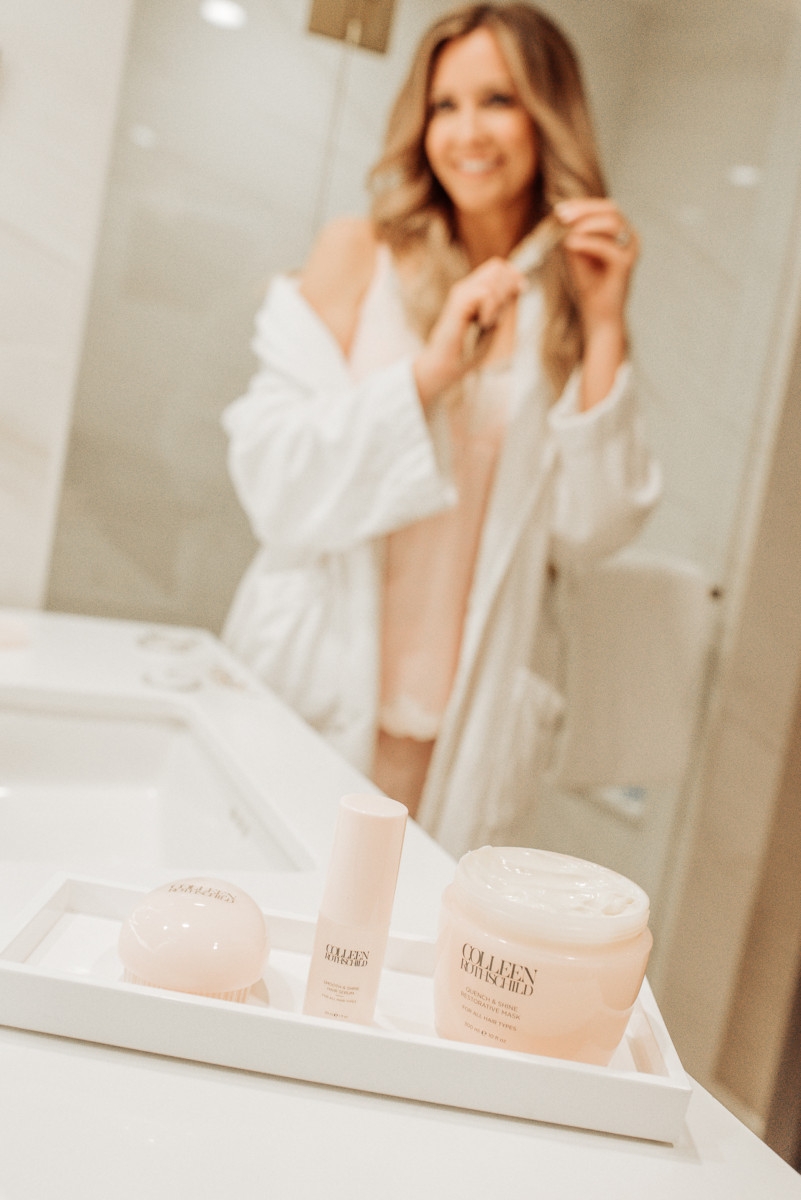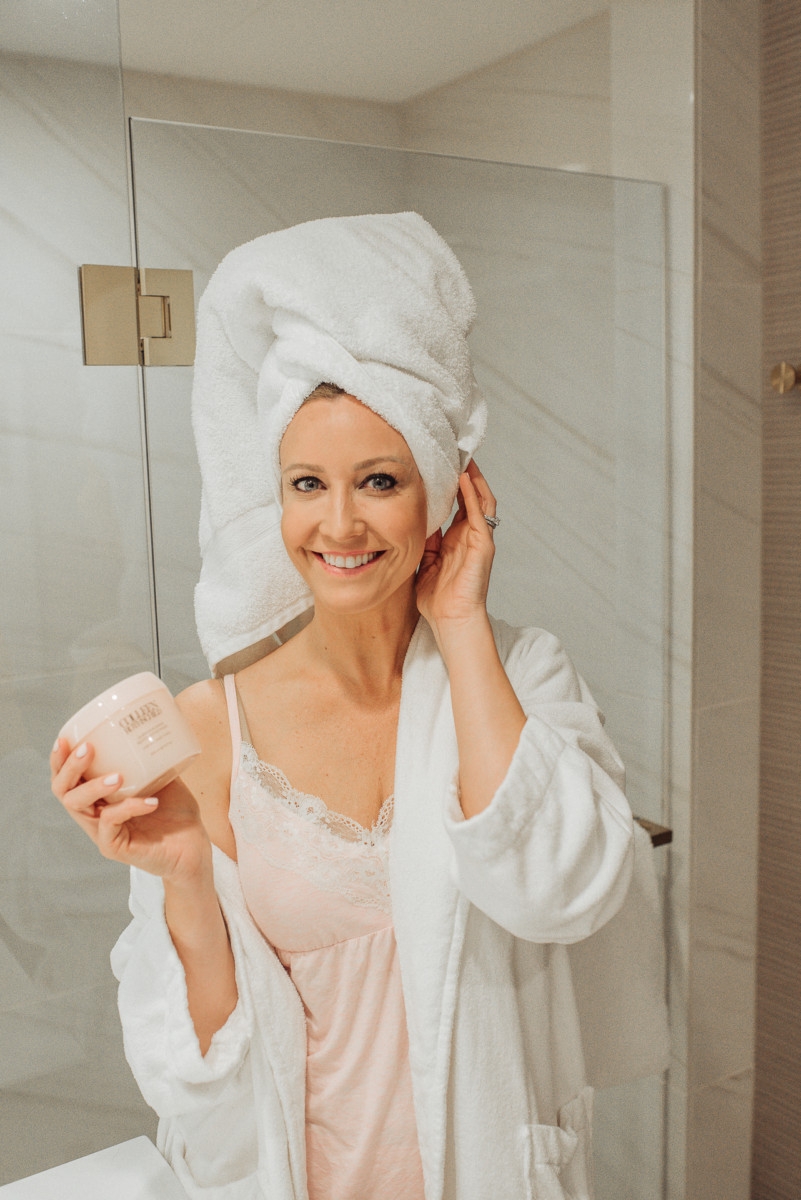 Hair Tip:  Apply this hair mask and put your hair in a bun while you watch your favorite tv show.  Really let your hair absorb the moisture from the mask!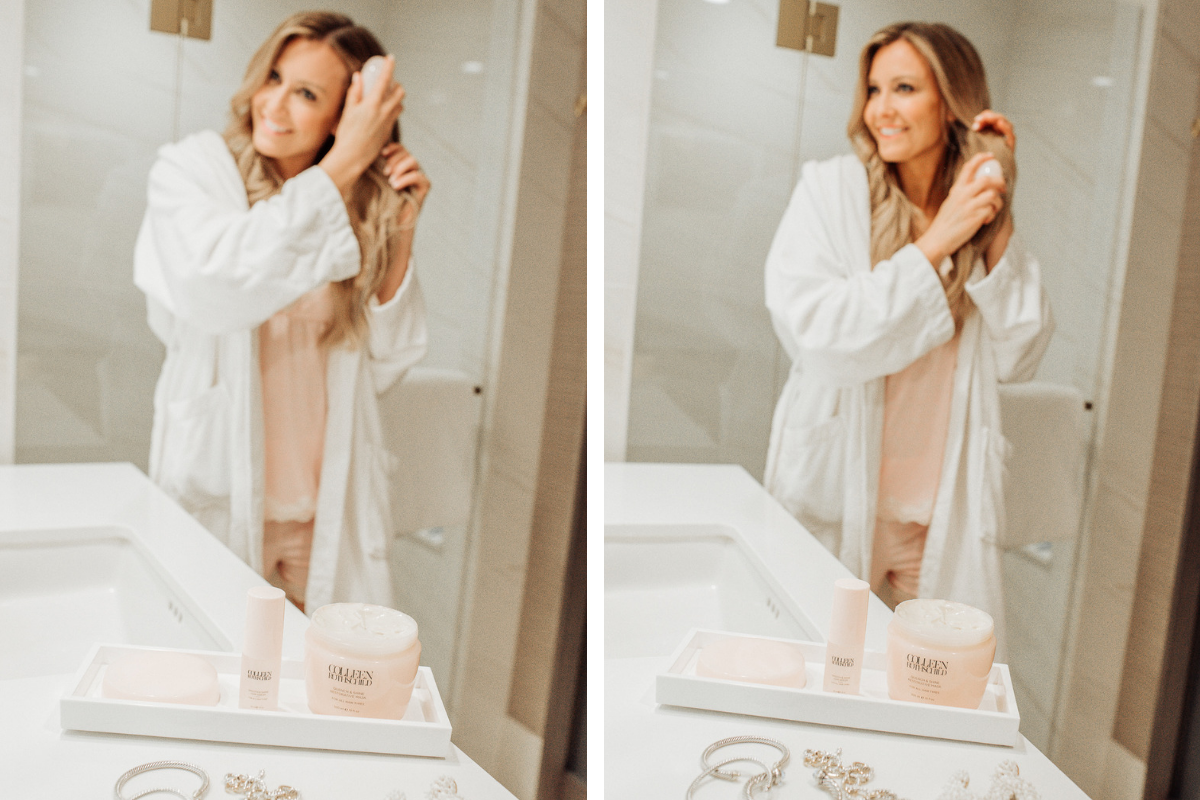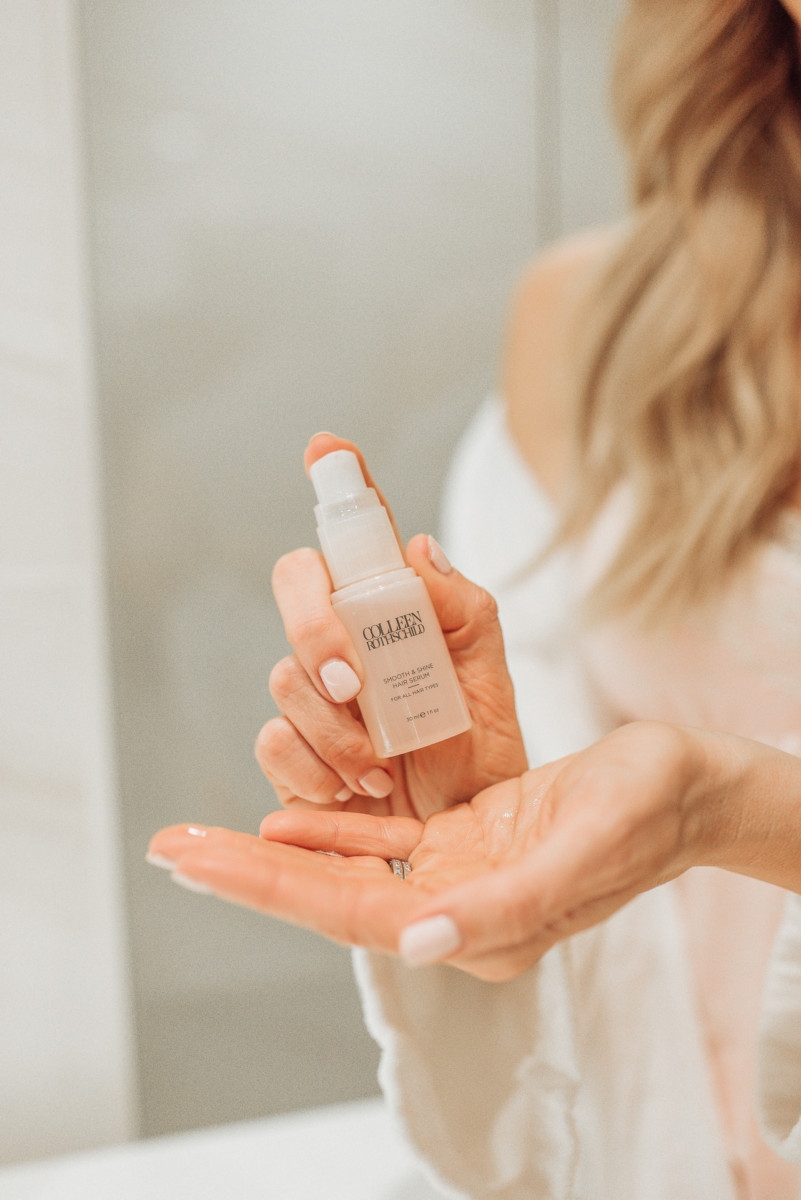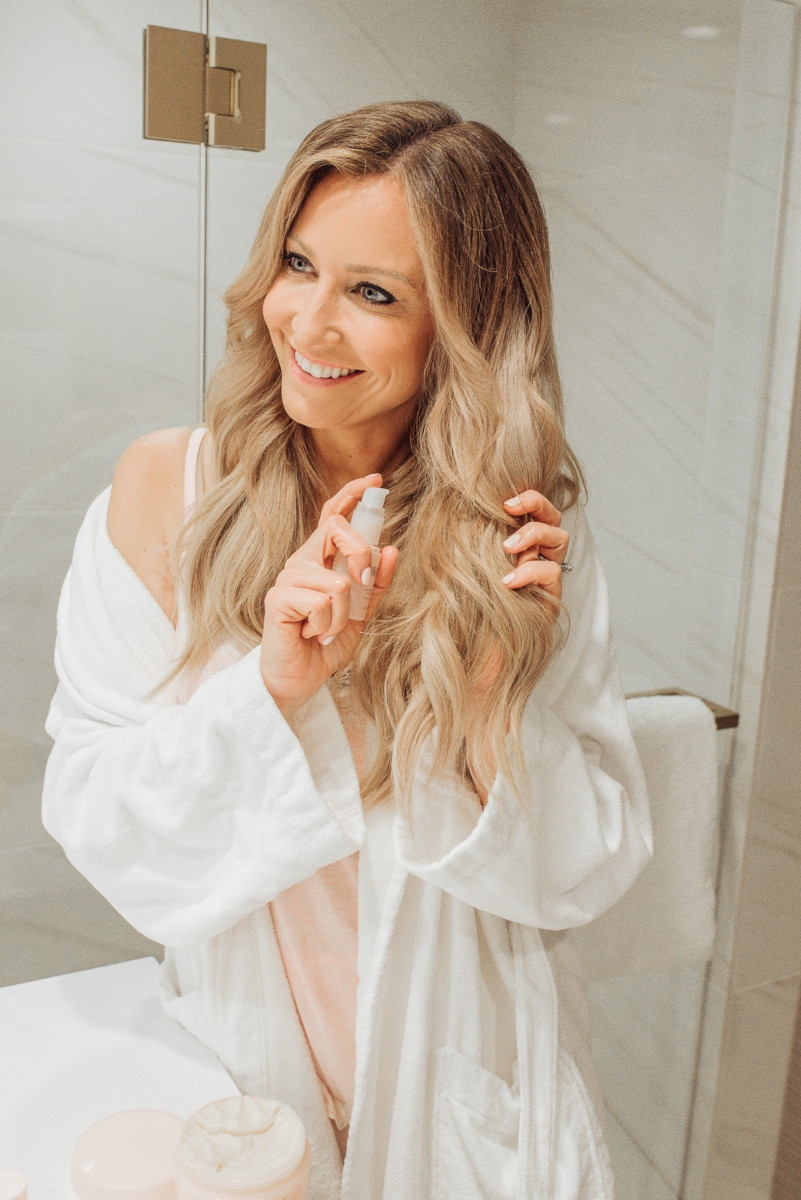 -More Favorites From Colleen Rothschild-
Thank you to Colleen Rothschild for supporting today's collaboration.