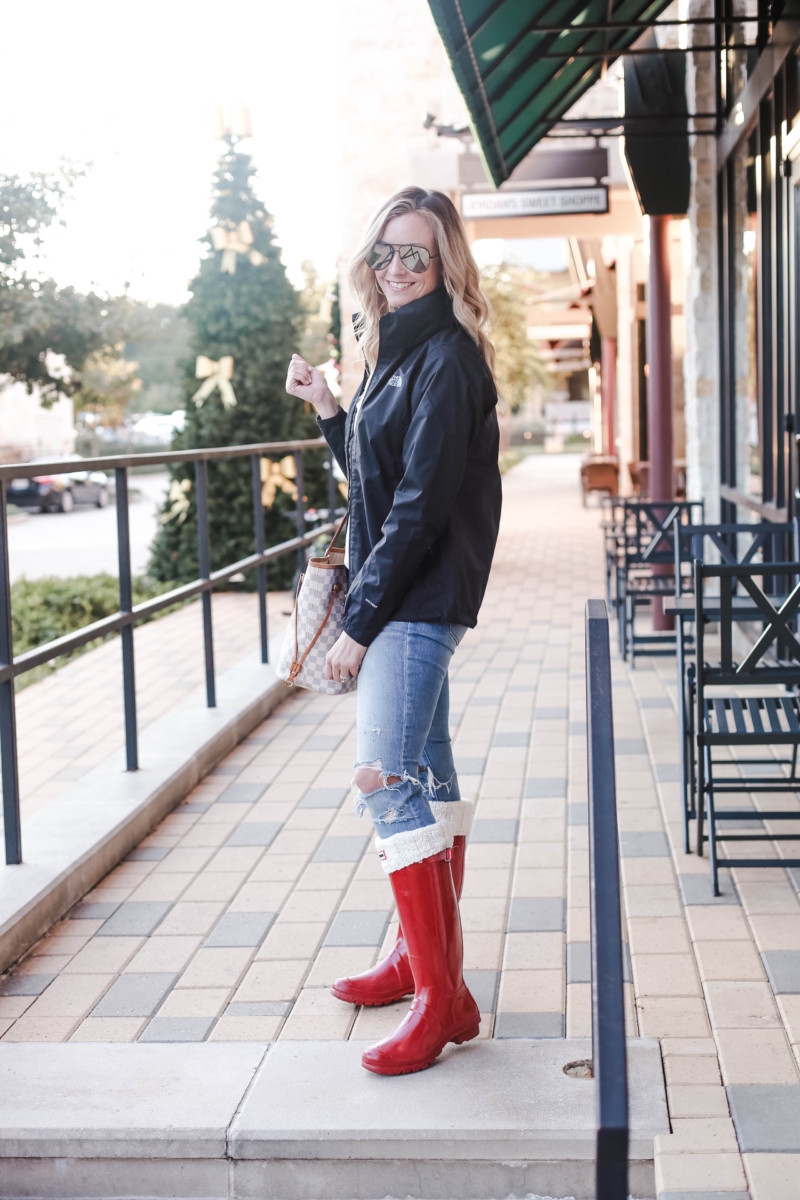 How To Score Your Favorite North Face Jacket on Ebay:
Winter is slowly creeping in and that means rain and snow for most of us.  Here in the south we can experience all four seasons in one week! Because of this crazy weather I live in my North Face jacket.  These coats are the creme de la creme when it comes to all purpose jackets and that kind of quality comes with a price.
With Christmas right around the corner it can be hard to spend that extra money on such nice things, especially for ourselves.  I'm excited for today's post because I'm going to let you in on my secret for finding great gifts for yourself and others for less…ENTER EBAY!
eBay is my best kept secret for getting more bang for your buck.  With more than 20,000 women's North Face jacket on eBay, you are sure to find exactly what you need while saving your hard earned money.  Many options offer 2 day shipping or FREE shipping! My North Face coat sells brand new for almost $100 in stores. I found the exact same coat BRAND NEW for $30 less
OUTFIT DETAILS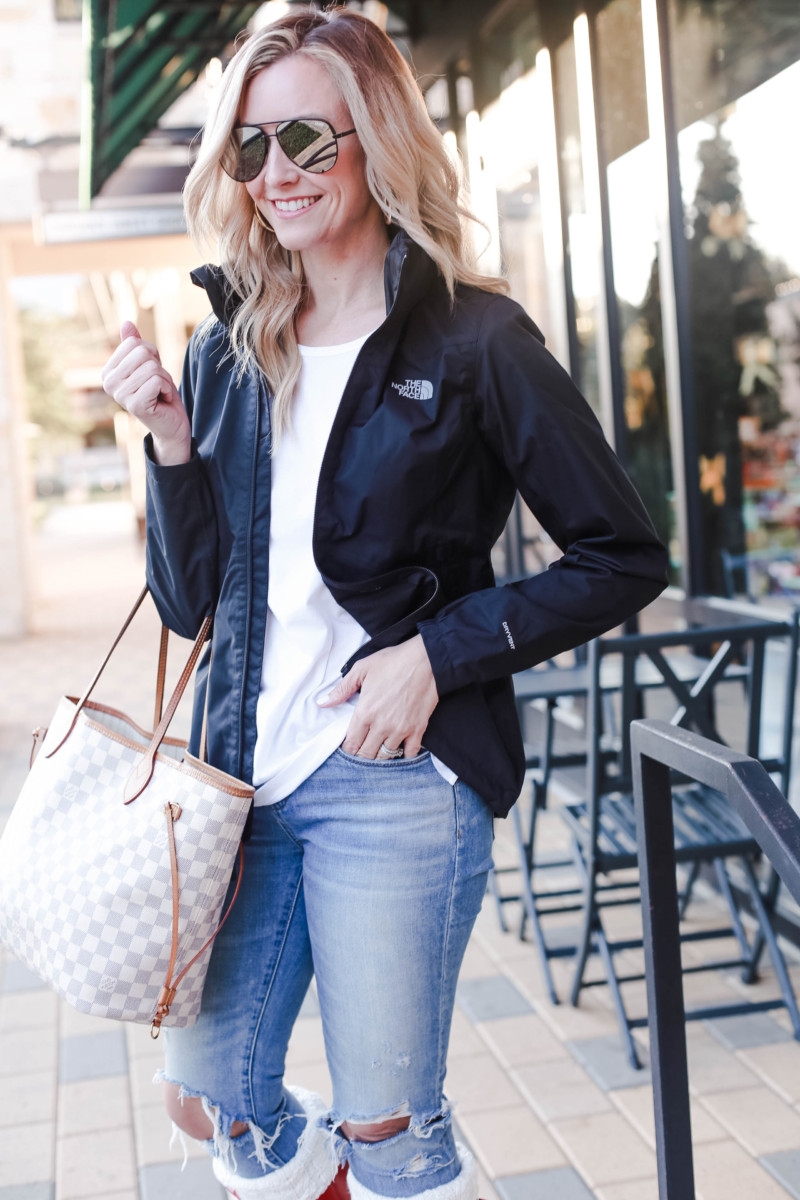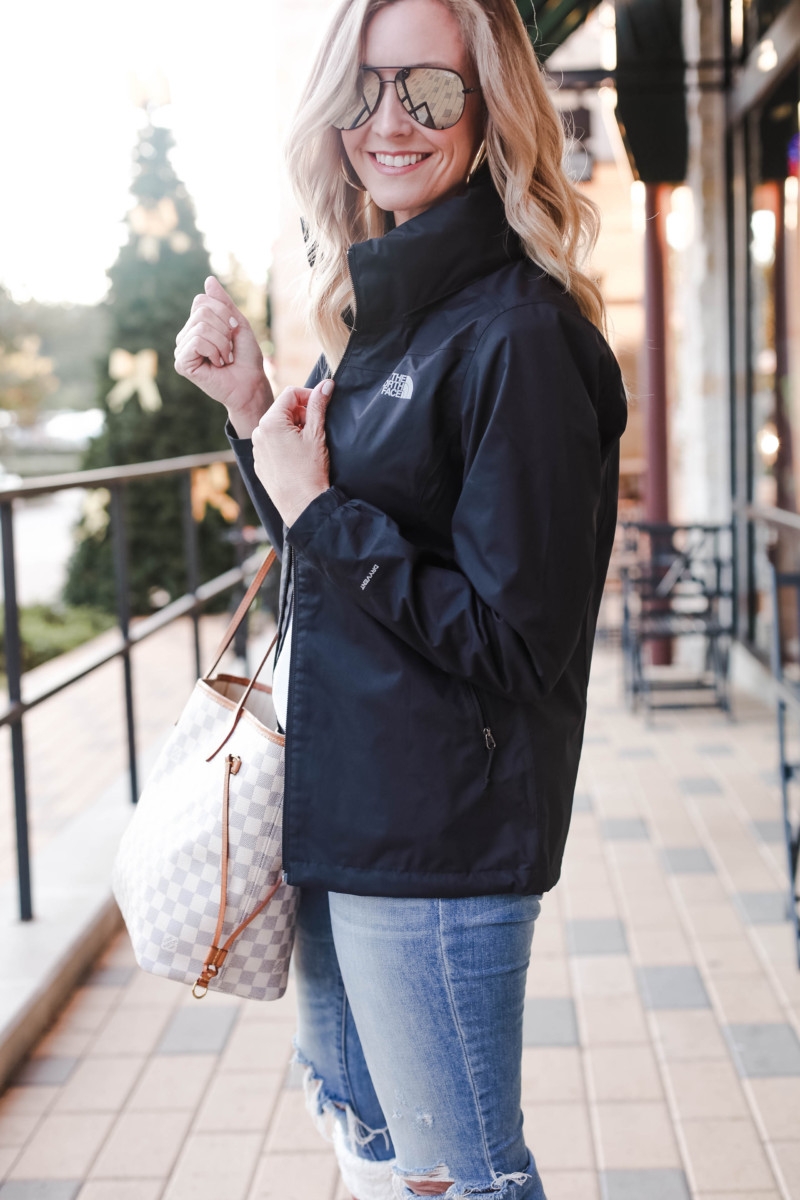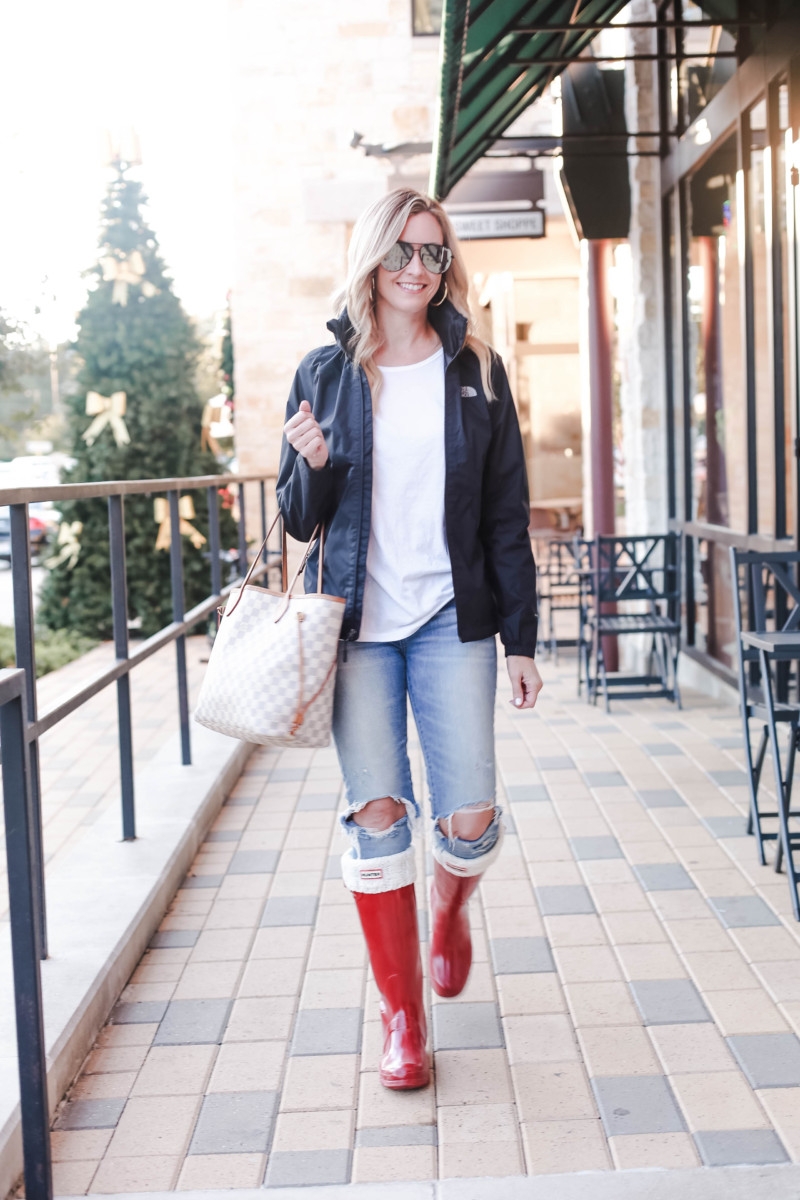 I always turned to eBay for home goods or electronics, but did you know they have an outstanding fashion selection!  They offer all the brands I already love at lower prices. Below are some of my tips for shopping on eBay:
EBAY SHOPPING TIPS
"

Buy It Now"

– After you enter your search term click

"buy it now"

at the top of the page.  A lot of items on eBay do no require you to bid.

Filter Your Search– On the left hand side are multiple filter options.  Choose your specific color, size, shipping method and whether you would like your item to be new, new with tags or preowned.  This is how I found my North Face jacket on eBay and red Hunter boots

!

"Follow" Feature

– If you want something specific or hard to find, you can "follow" the search.  eBay will send an email each time a seller lists the item you are looking for. Just search for your product like "

North Face Resolve Plus Jacket

"

, click search, and click save this search.  When someone lists this item you will be sent a notification email!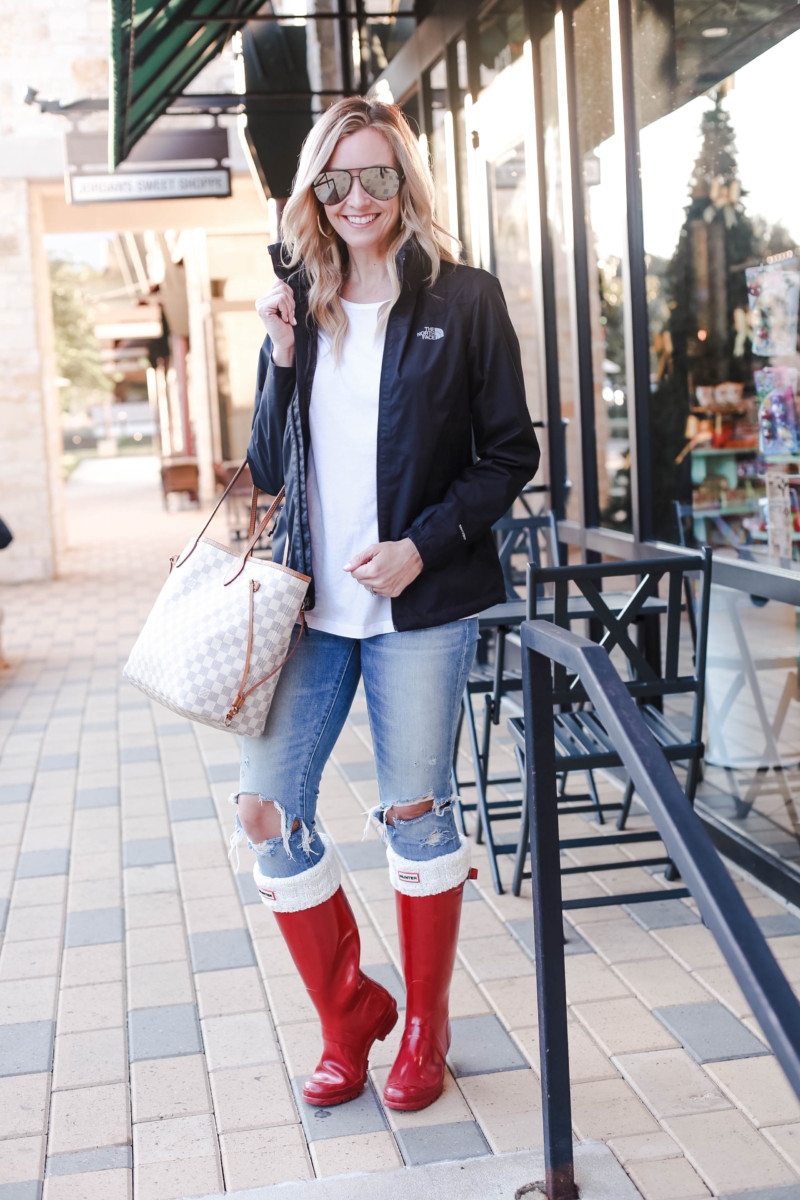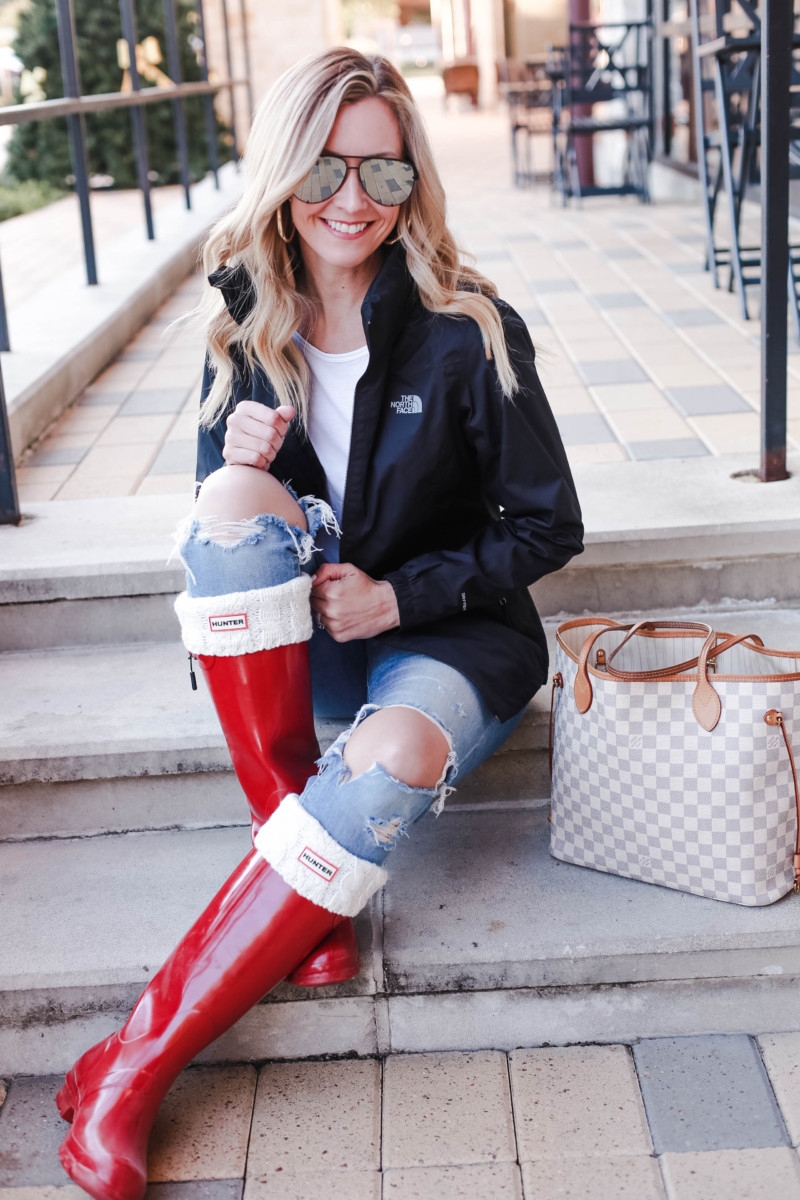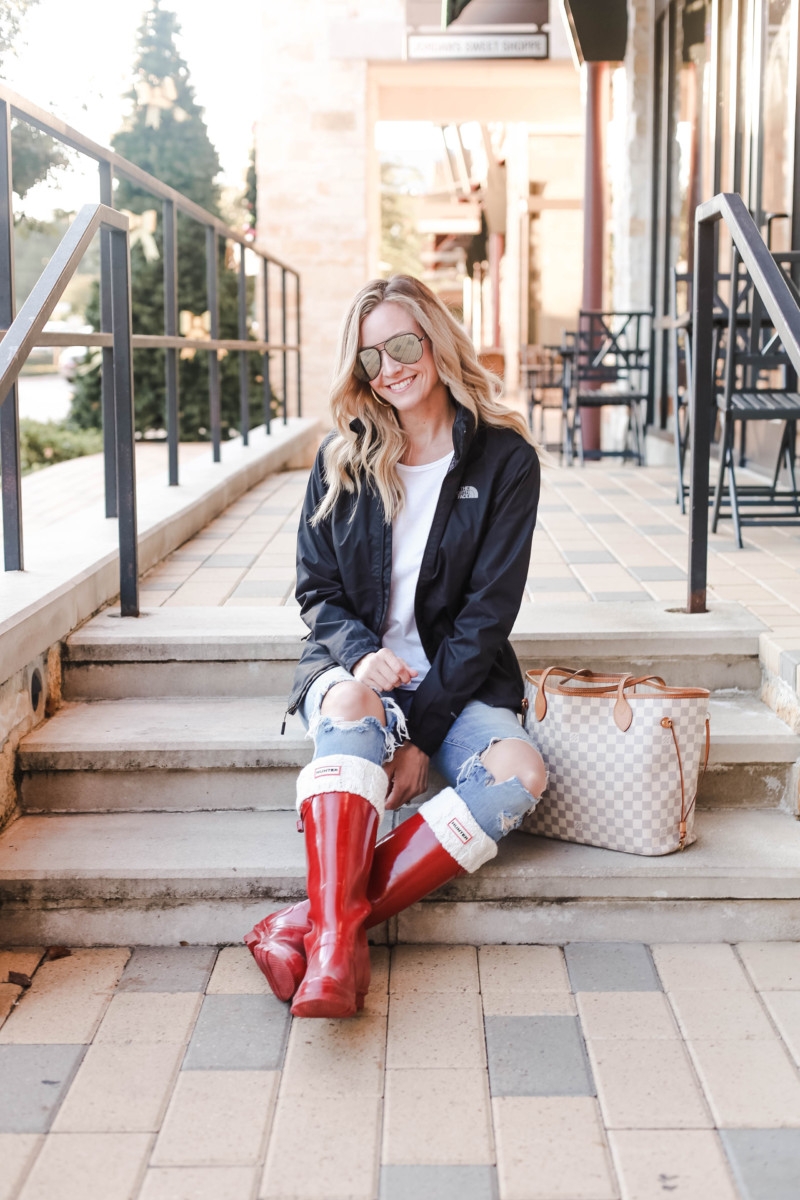 If you are shopping for a loved one or yourself or just need ideas be sure to check out the DEALS PAGE.
I also like to check out these gifting categories frequently during the holiday season for the best deals:
Women's Fashion – Here
Trends – Here
Luxury Handbags – Here
Men's Clothing- Here
Children's Clothing – Here
Beauty – Here
Happy Holidays and Happy Shopping!
XO- Sara
Thank you to eBay for sponsoring this post!
Loving this North Face jacket on eBay feature? Take a look here for more of my fashion favorites!