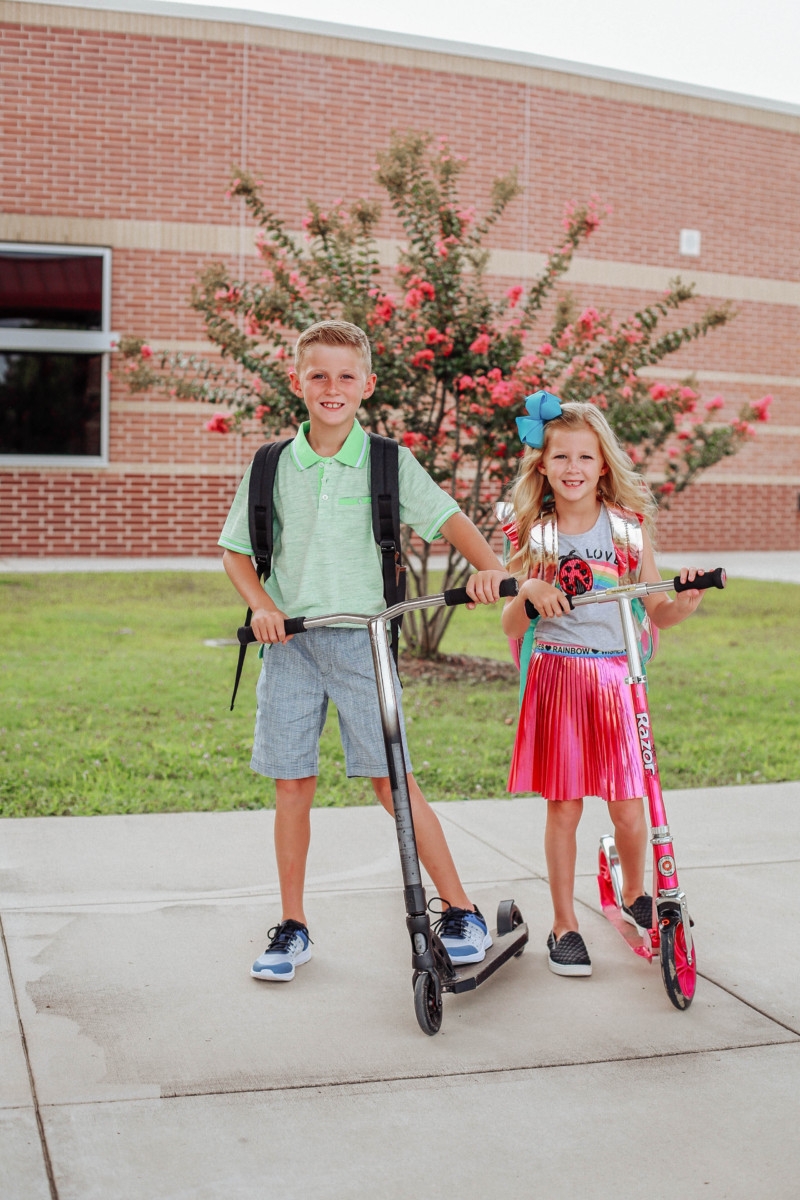 Summer is winding down and school starts in roughly 3-4 weeks for most of us.  Instead of spending the last couple of weeks fighting crowds for the last pencil box or package of wide ruled paper, let's enjoy our time by the pool or playing with our kids.  This year I am getting my back to school shopping done online!  I am excited to be partnering with Walmart today to share some fun back to school outfits, school supplies, backpacks, lunch supplies and my kids's favorite scooters!
Whatever you need for back to school shopping, Walmart has you covered with a great selection, prices and free shipping on orders of $35 or more.  Don't forget their free curbside pick-up service!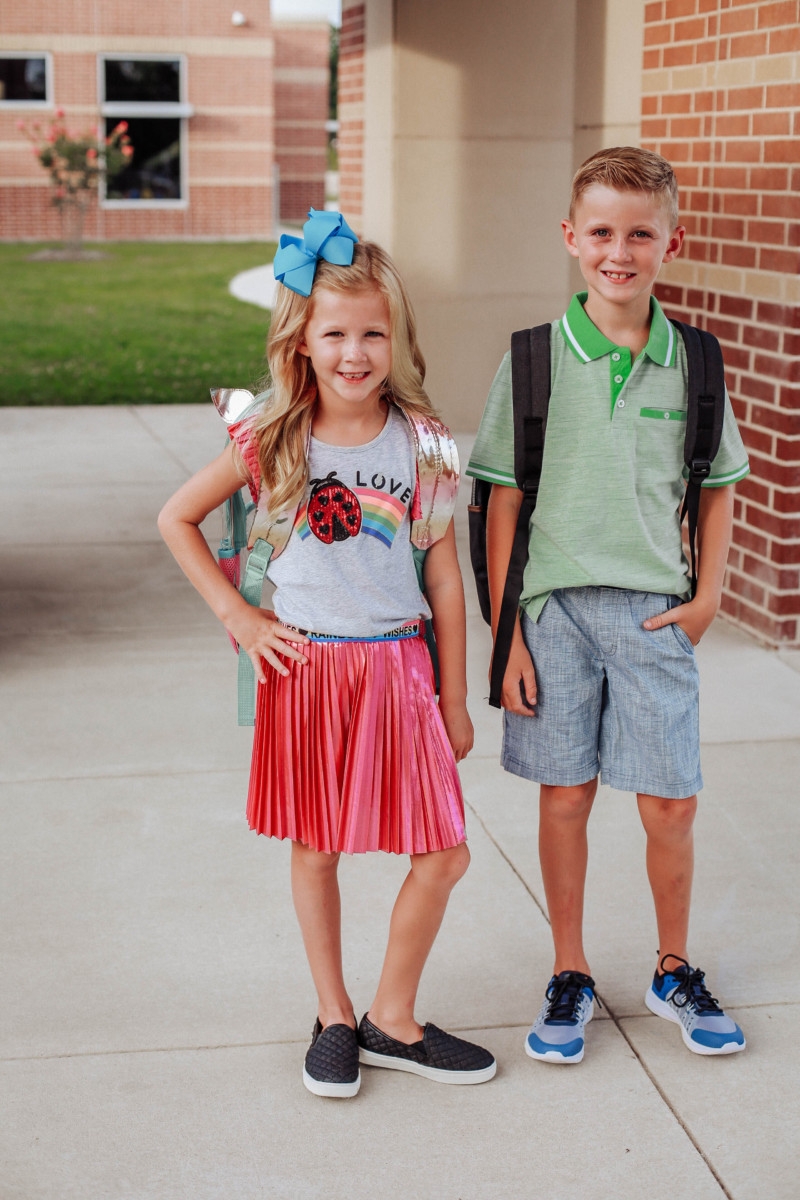 School Outfits – Girls
Paige is all about the fun skirts, coordinating tops and sparkly shoes!  She picked this outfit out all by herself and has worn it three days in a row.  This metallic skirt  and ladybug rainbow top is only $13.  Walmart has the best budget friendly school clothes and shoes.  I also love these $5  two-pack of shorties for the girls to wear under their skirts and dresses.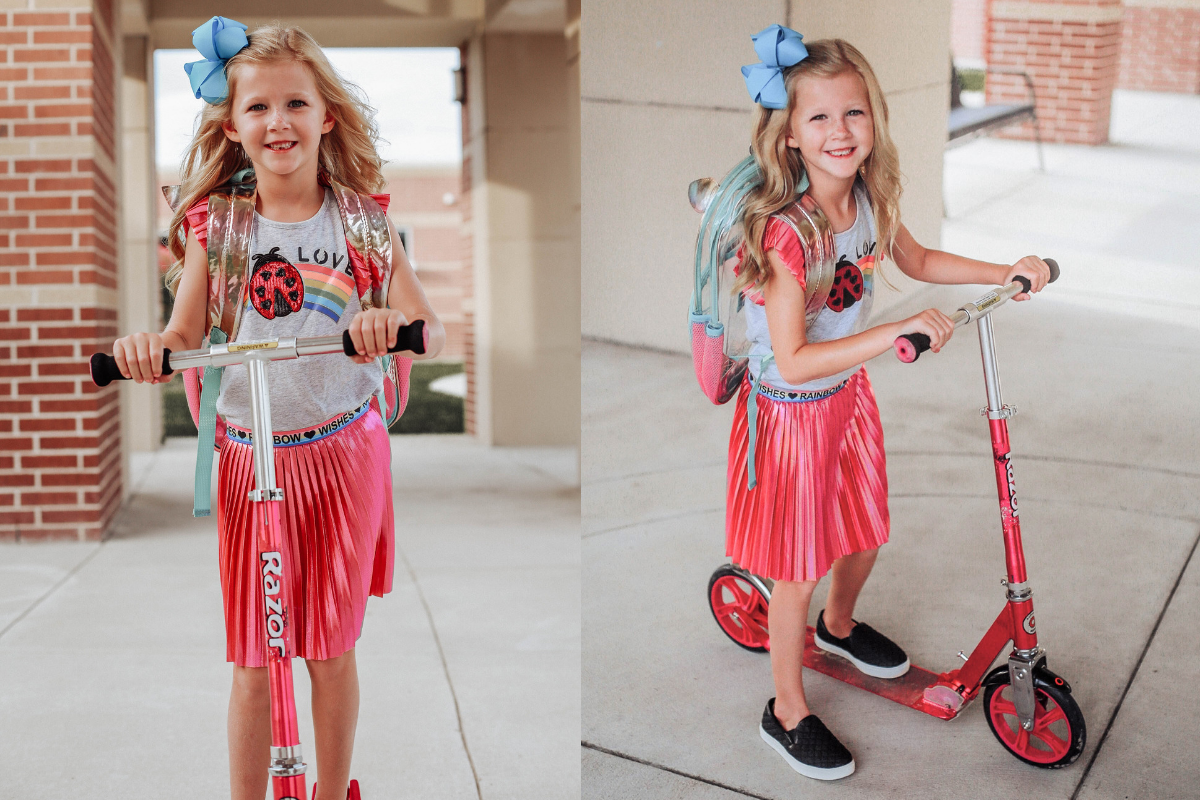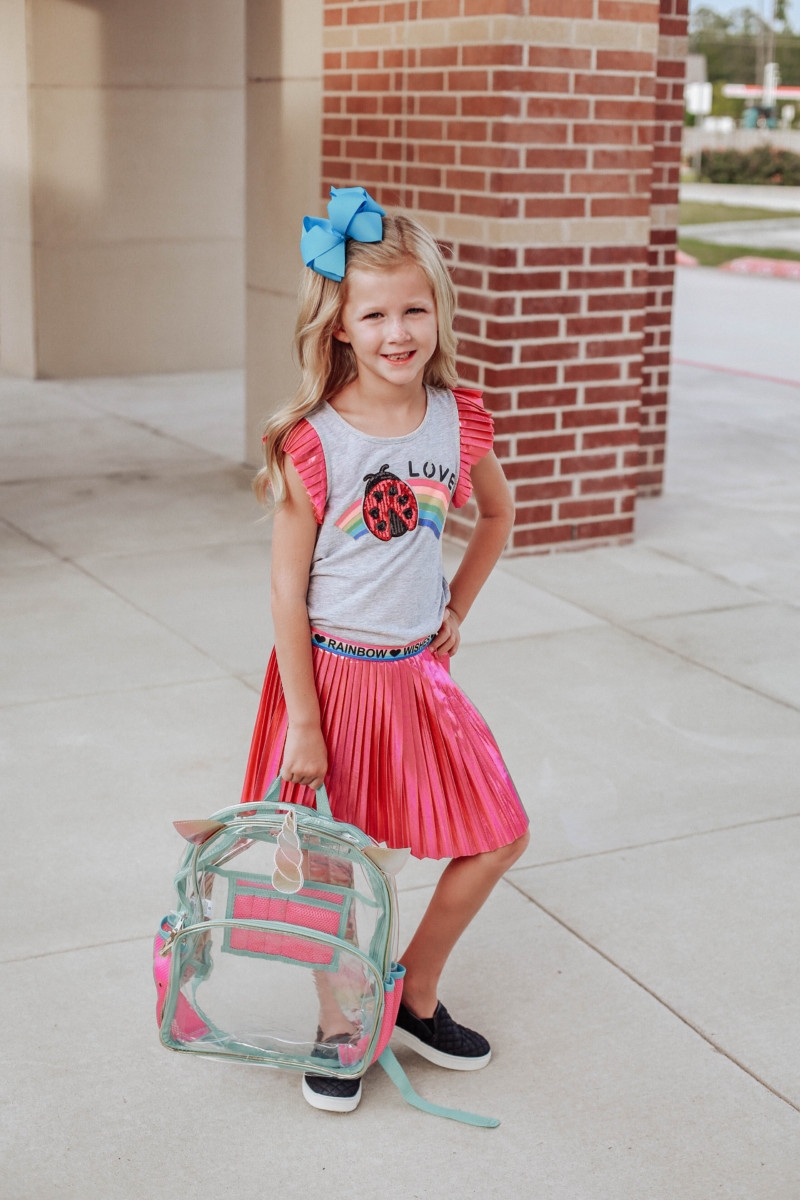 We live really close to school and the kids are excited to ride their scooters to school this year.  Hopefully we can all get up and moving in time for this to happen!
School Outfits – Boys
Walmart has a great selection of boys clothing.  They offer everything from collard tops and cotton shorts to sporty tops and bottoms.  My kids are notorious for destroying their shoes within six weeks so I love buying sneakers that won't break the bank and I don't mind replacing when the toes are worn out.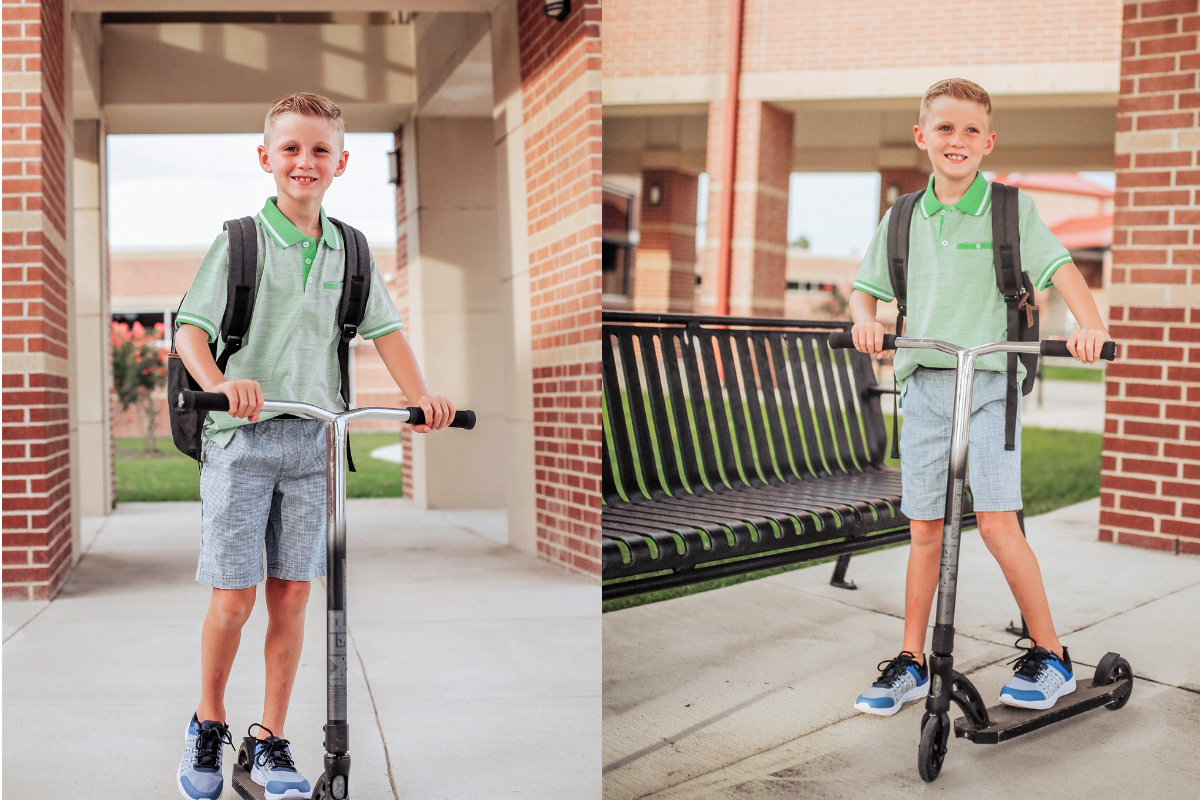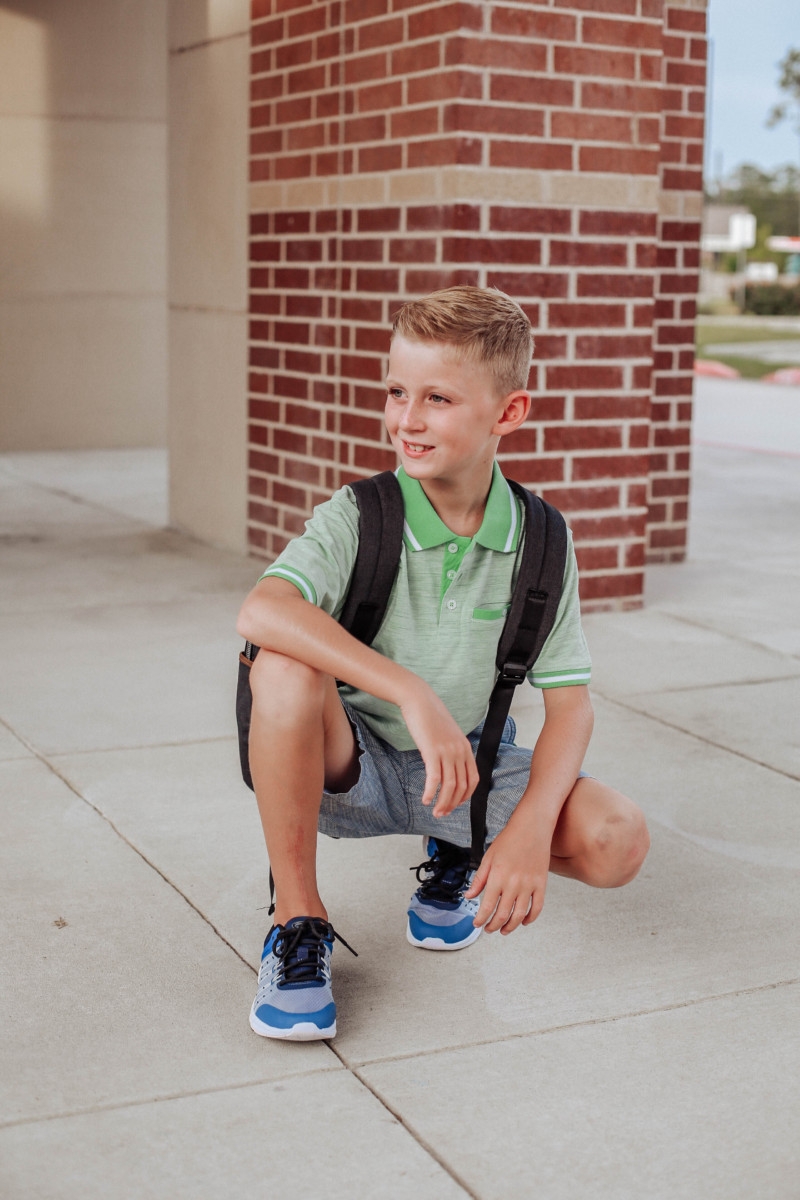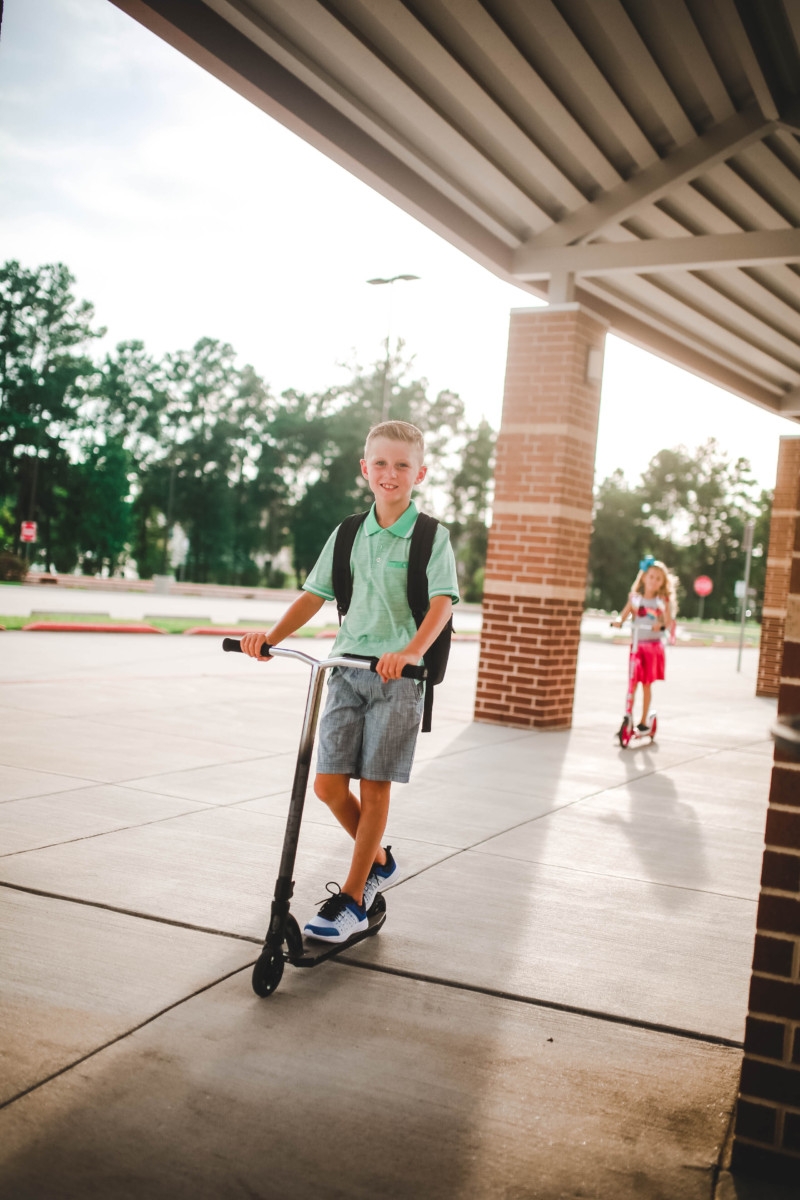 Backpacks
Lunch Supplies
Don't forget to skip the lines and crowds when purchasing your school supplies this year!
Thank you to Walmart for sponsoring today's back to school post!