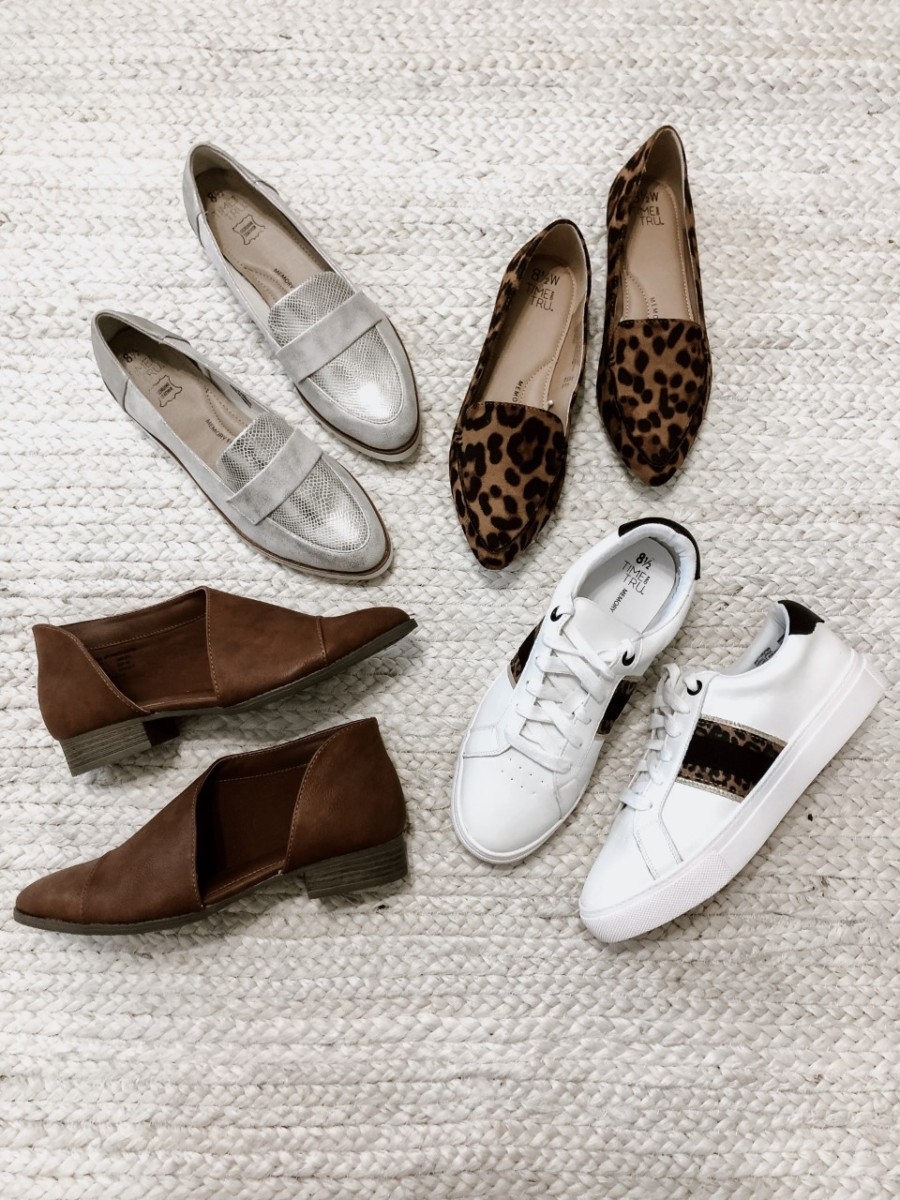 Silver Shoes  |  Leopard Flats  |  Brown Flats  |  Brown Flats 
Affordable Fall Flats
I'm excited about today's post because I'm sharing some of my favorite Fall flats from Walmart.  The prices are amazing but the quality and comfort is still there!  Honestly, I wanted to order about eight pairs of shoes but forced myself to show some self restraint and only get four.  I decided to focus on Walmart's great selection of flats and sneakers.  Day to day I typically wear flats because I am running around town, carpooling or headed to some type of activity with the kids.
Favorite Fall Flats From Walmart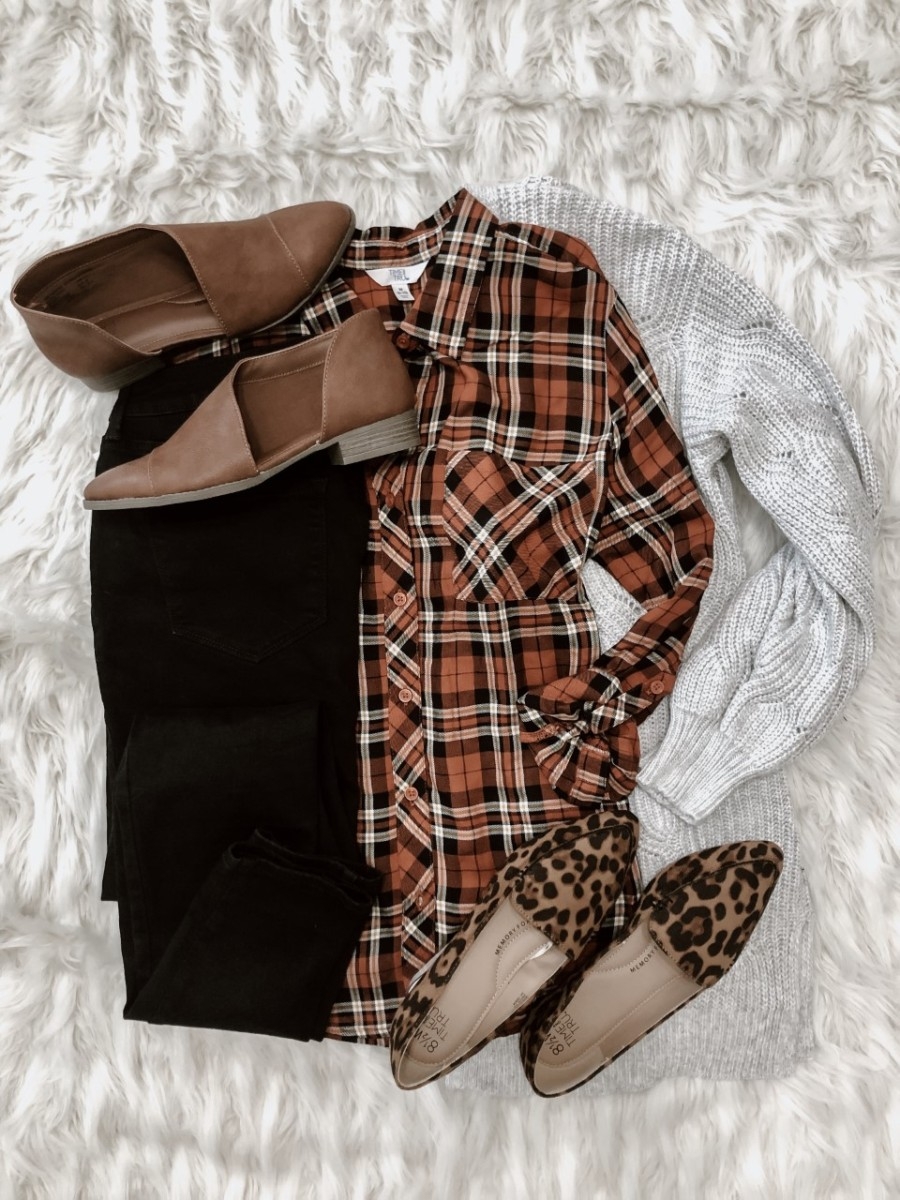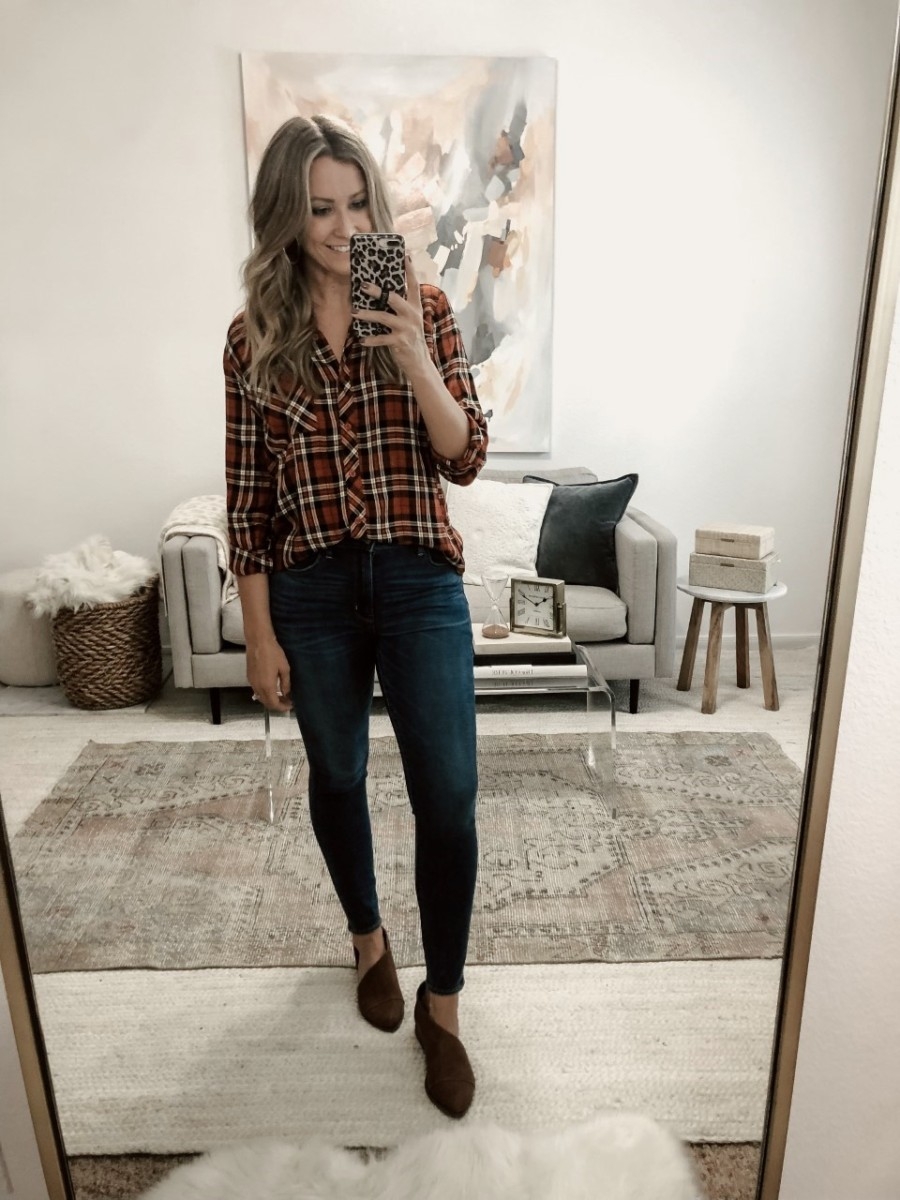 These brown flats are hands down a huge favorite.  I love how the shoe is cut to look like a bootie.  These were very comfortable and I can't wait to style them with more outfits.
The leopard flats above are another fall must have.  Leopard is always a huge trend when fall rolls around and these pointed toe flats do not disappoint.  You know I love a pointed toe shoe!  It just lengthens the leg and they look chic.  Leopard and plaid might be my new favorite combo.
My plaid top is perfect for fall and I love the material because it isn't a thick flannel material.  The fabric is very soft and lightweight which makes it perfect for those of us with warm fall weather.  The lightweight material is also great for those of you in colder climates because you can layer it with a cardigan or jacket.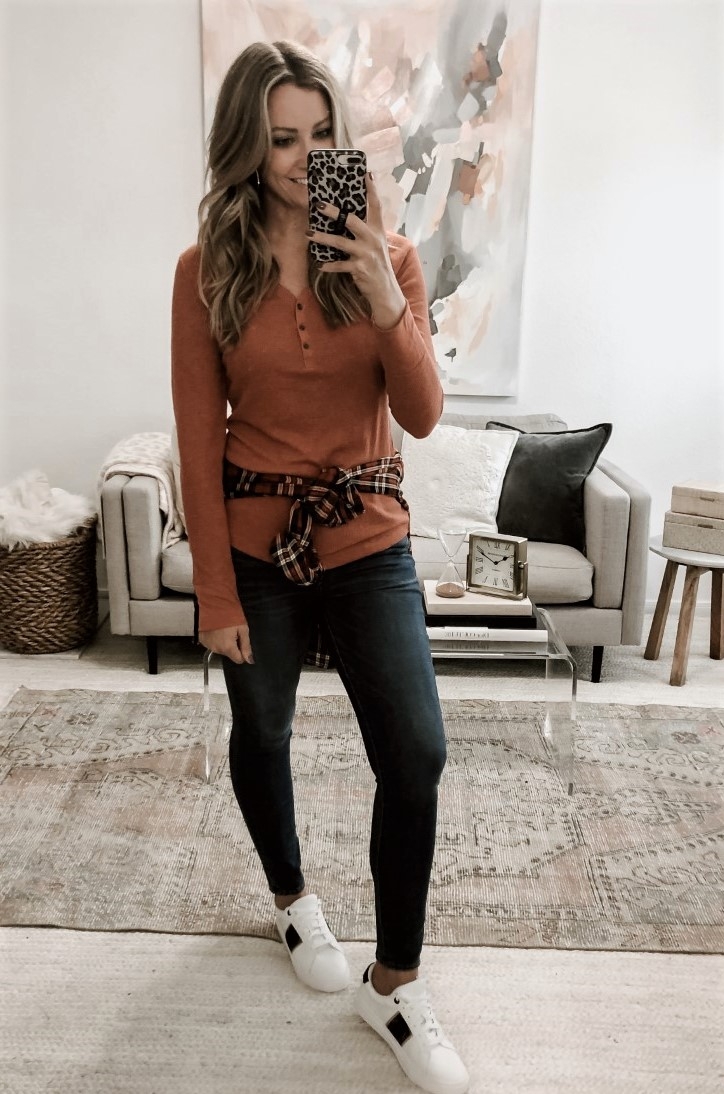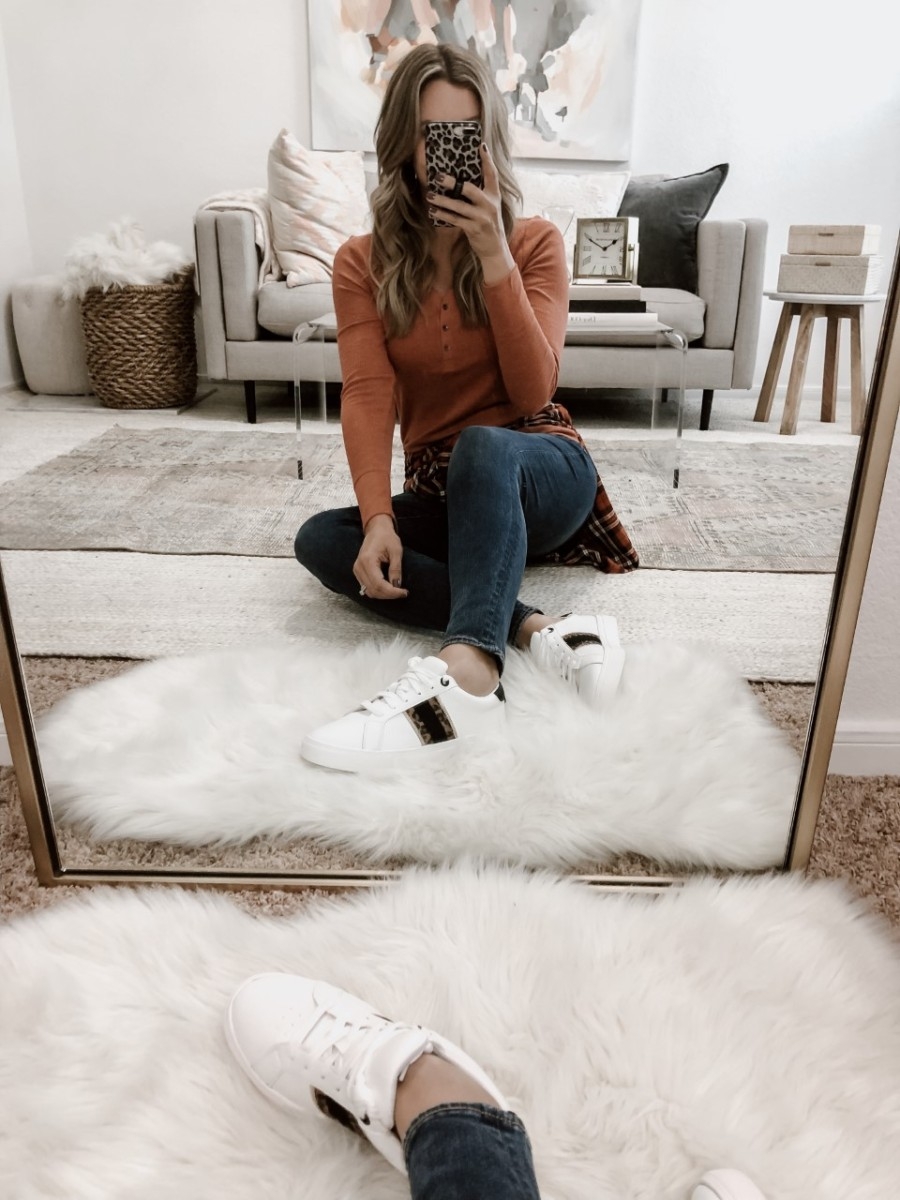 Fashion sneakers are all the rage right now and personally I'm here for it.  Who doesn't love a cute and comfortable shoe?!?  These sneakers have the best touch of leopard.  They do run a tad large so I sized down 1/2 a size.  I typically wear a 9 and went with the 8.5.
Who else loves a henley top?  They are such great basics.  I stock up on these to wear with jeans and joggers.  I grabbed this henley in orange and grey.  I am wearing a medium in these tops.
Which Fall flats are your favorite?  Share in a comment below!
Thank you to Walmart for sponsoring today's post!