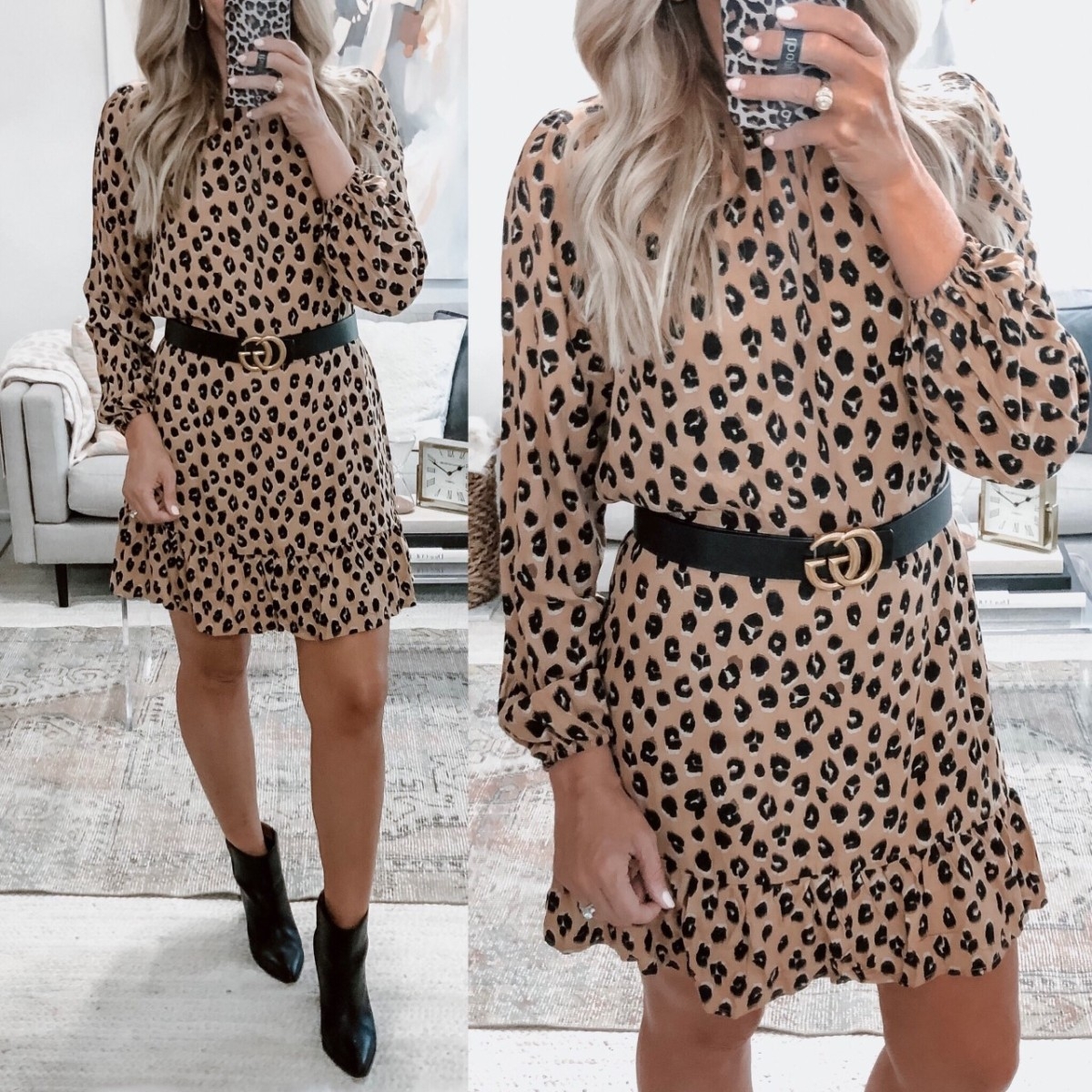 Dress  |  Belt  |  Alternative Belt |  Booties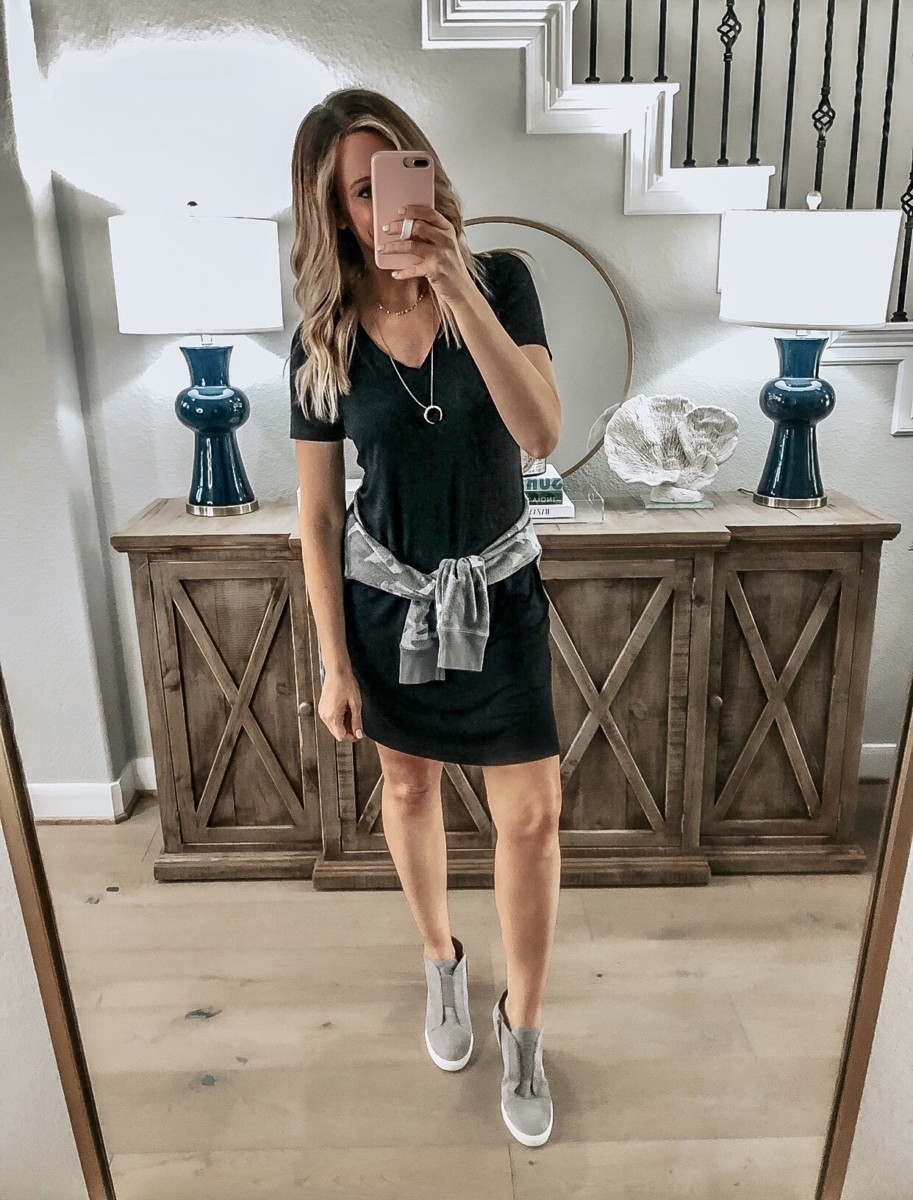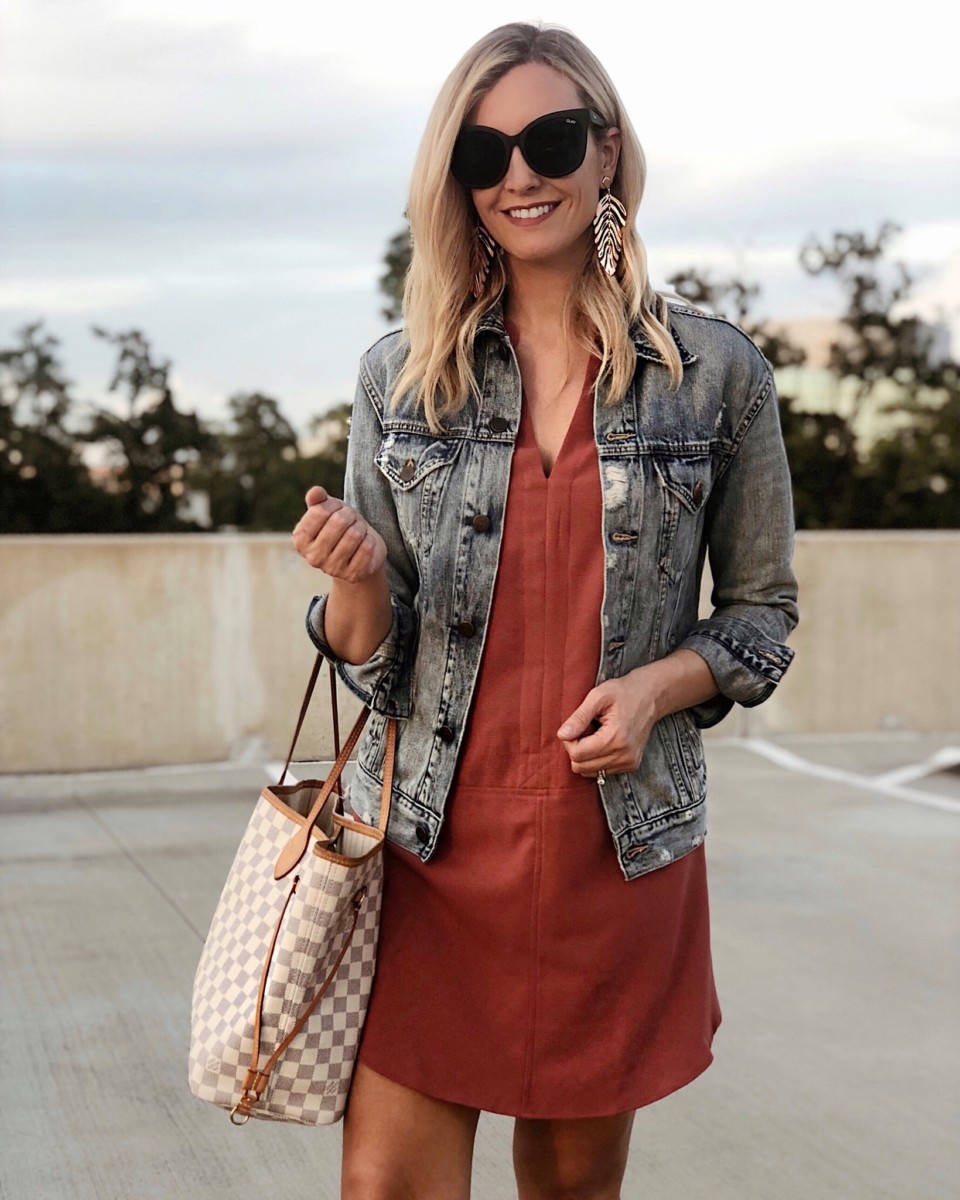 Dress  |  Denim Jacket  |  Sunglasses  | Bag  |  Earrings
With our autumn weather teetering anywhere between 98 and 78, fall dresses are basically my uniform.  I love wearing cute fall dresses because you can pair them with booties or a fun pair of sneakers.  Fall dresses are also great for layering.  Some of my favorite layering pieces include:
Like most closet must haves, I like to keep the price on these pieces at $100 or less.  Today I'm sharing with you 18 budget friendly cute fall dresses plus an extra!  Most of these can be dresses up for down for day to night.  They can also be paired with heels for a dressed up look (think weddings, work or dinners).
The leopard dress above is by far one of my favorites.  I also can't get enough of this floral dress and these swing t-shirt dresses.
Cute Fall Dresses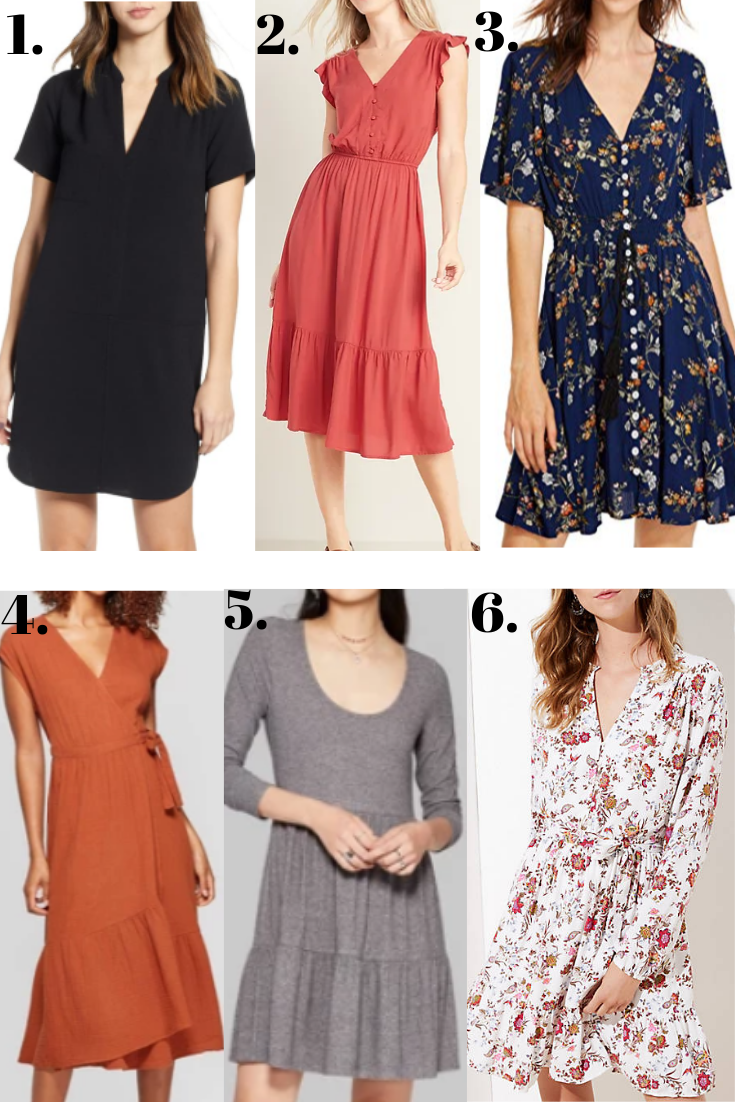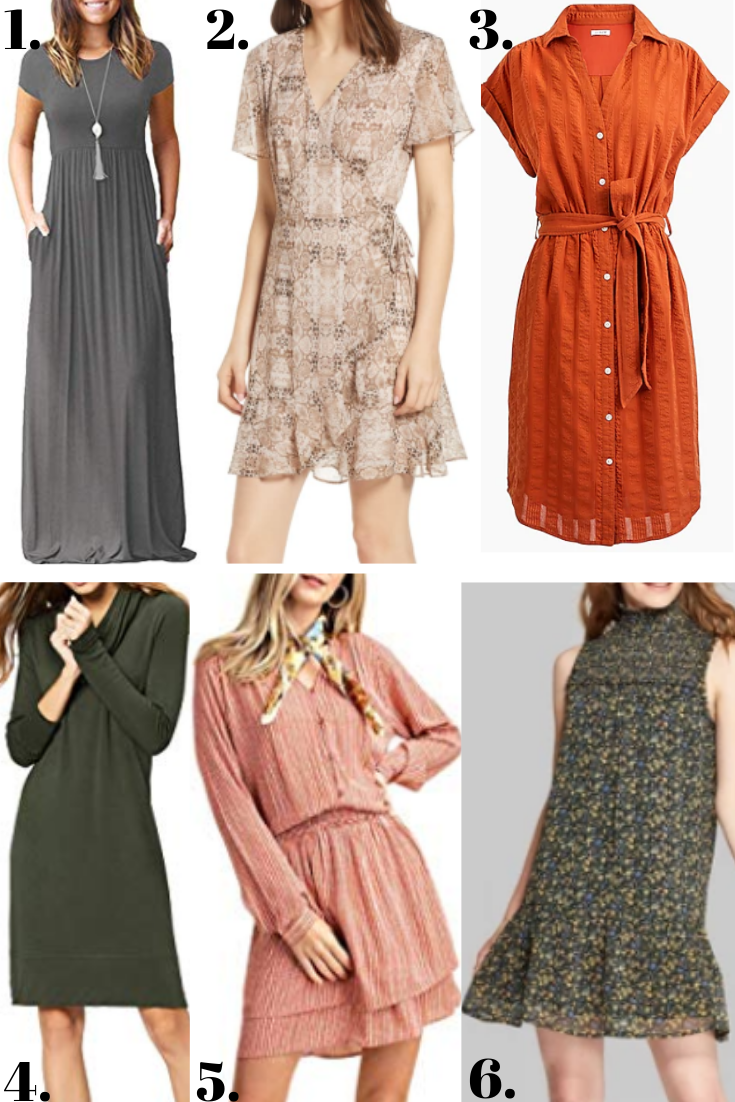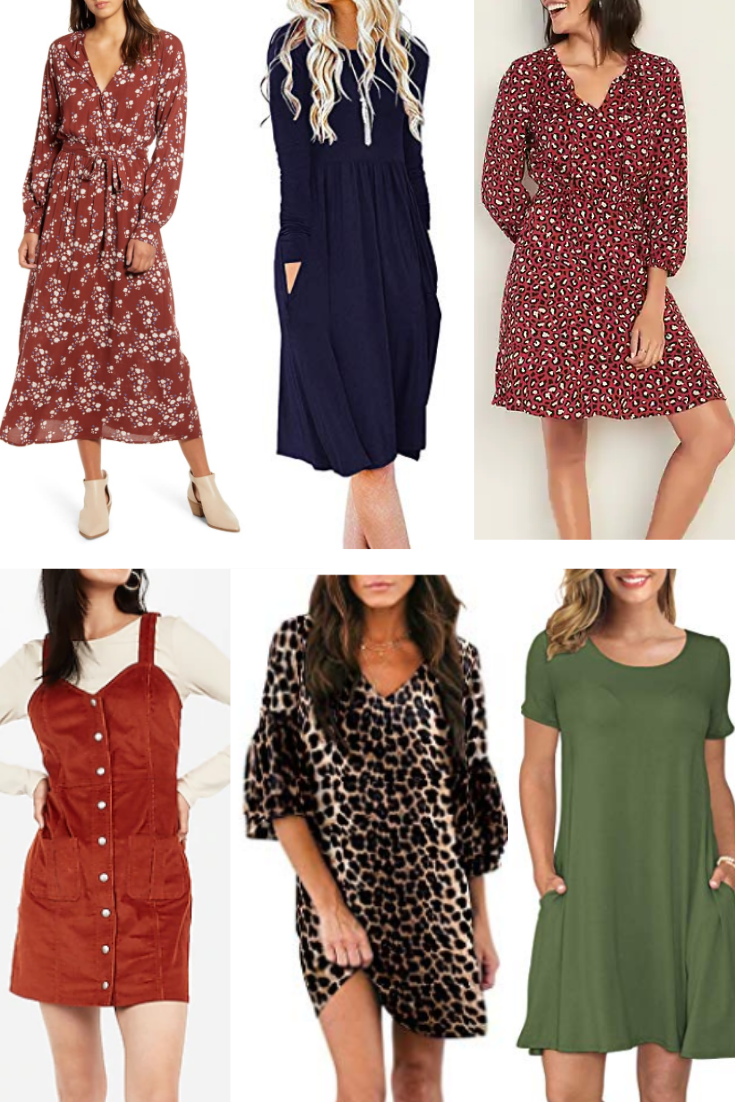 Which of these dresses do you love? Share in a comment below!