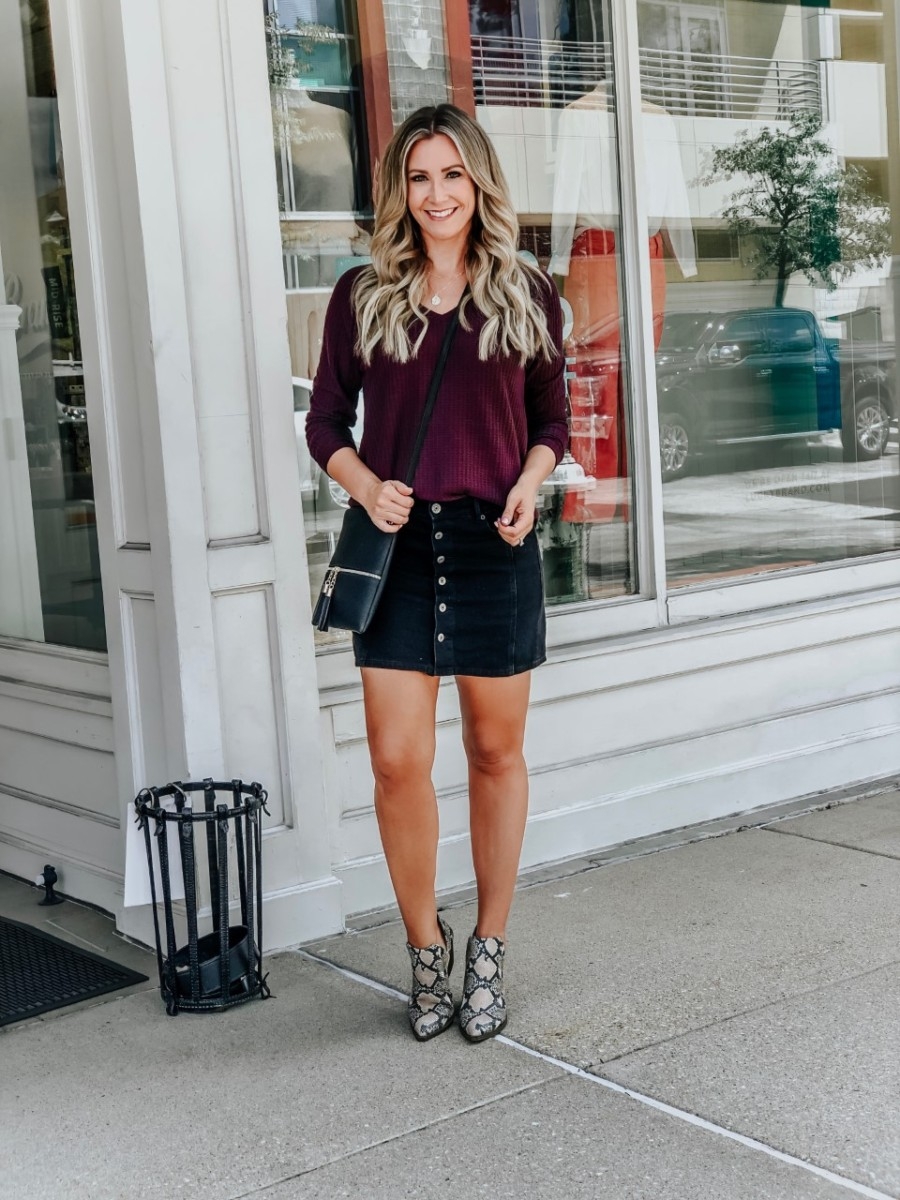 College game day is upon us and I am HERE. FOR. IT!  Of course I'll be rooting for my alma mater Texas A&M.  Gig Em Aggies!  Whoop.  So I'll be sharing plenty of my favorite maroon game day outfits in this post along with a few other popular game day colors like orange, blue and purple.
Most of us probably don't have a corner of our closet dedicated to our college sports teams so I tried to find pieces that can be worn day in and day out.  I also kept in mind the weather.  For those of us in the south, we will be watching football while sweating our rears ends off so I tried to keep the materials light and breathable.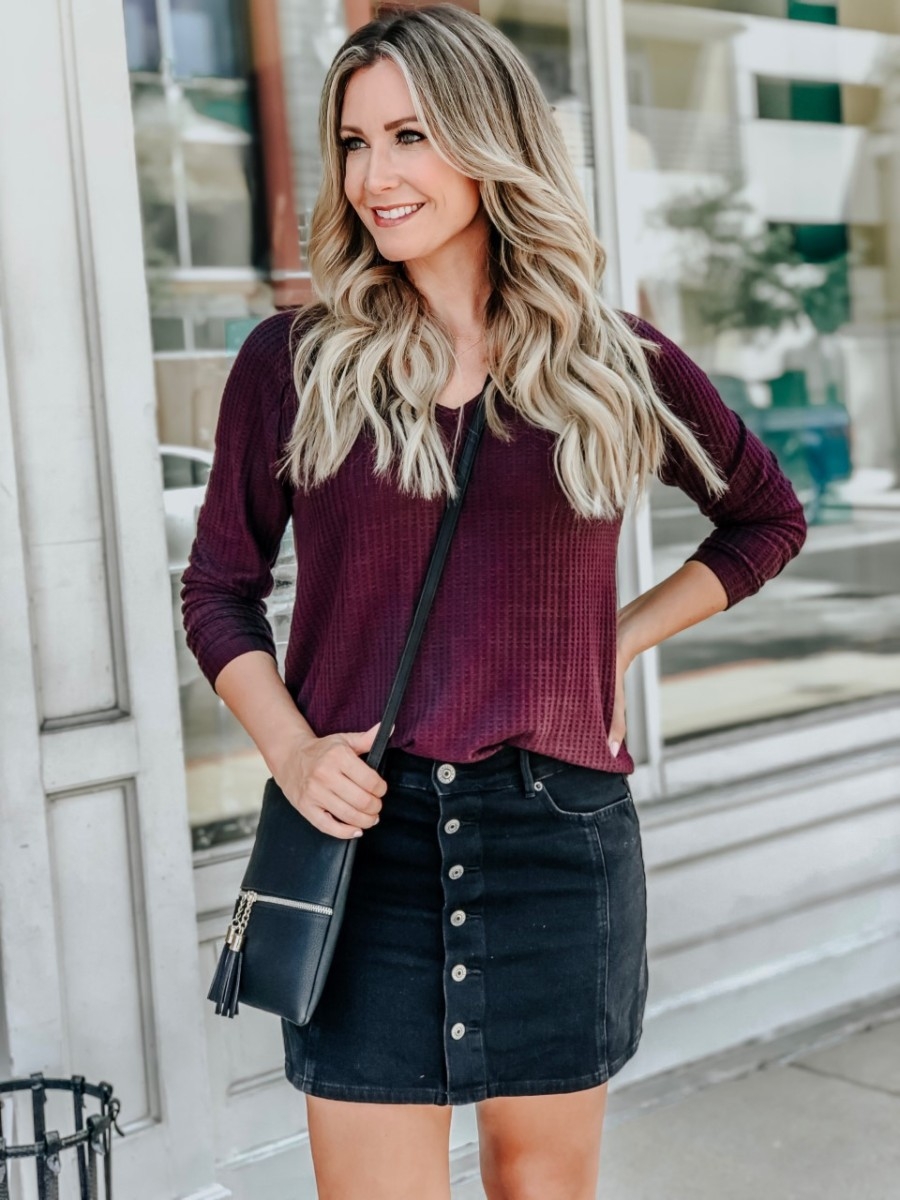 OUTFIT DETAILS
TOP  /  SKIRT  / BOOTIES  /  CROSSBODY BAG  /  STADIUM APPROVED BAG (shown below)
LADIES!!! Do NOT  forget your stadium bags.  Every venue I have been to requires a small bag and some require clear bags.  Don't be that lady hiding your purse in the bushes and praying that it's there when you get back.  Trust Me.  I was that lady once!  I ordered this bag and it showed up five minutes after I got home from shooting these looks!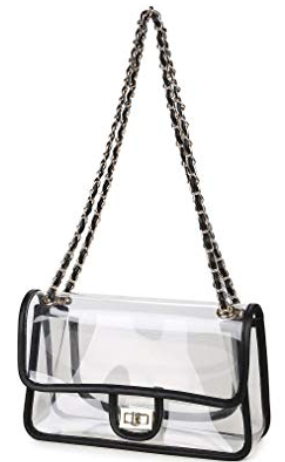 This corduroy skirt could pass for a faded maroon or for all my friends needing red, this would be a great option.  These v-neck tees are my favorite.  I do size up to a medium in these.
Comfortable shoes are a MUST when it comes to game day apparel.  Walking long distances to stadiums or hanging out at parties can take a toll on your feet.  These white sneakers are trendy like Golden Goose without the sky high price tag.
How adorable is this hat from Shelly Lou Lids?!?  She makes the cutest collegiate hats.  I also scored this camo A&M hat that will be perfect  for game day.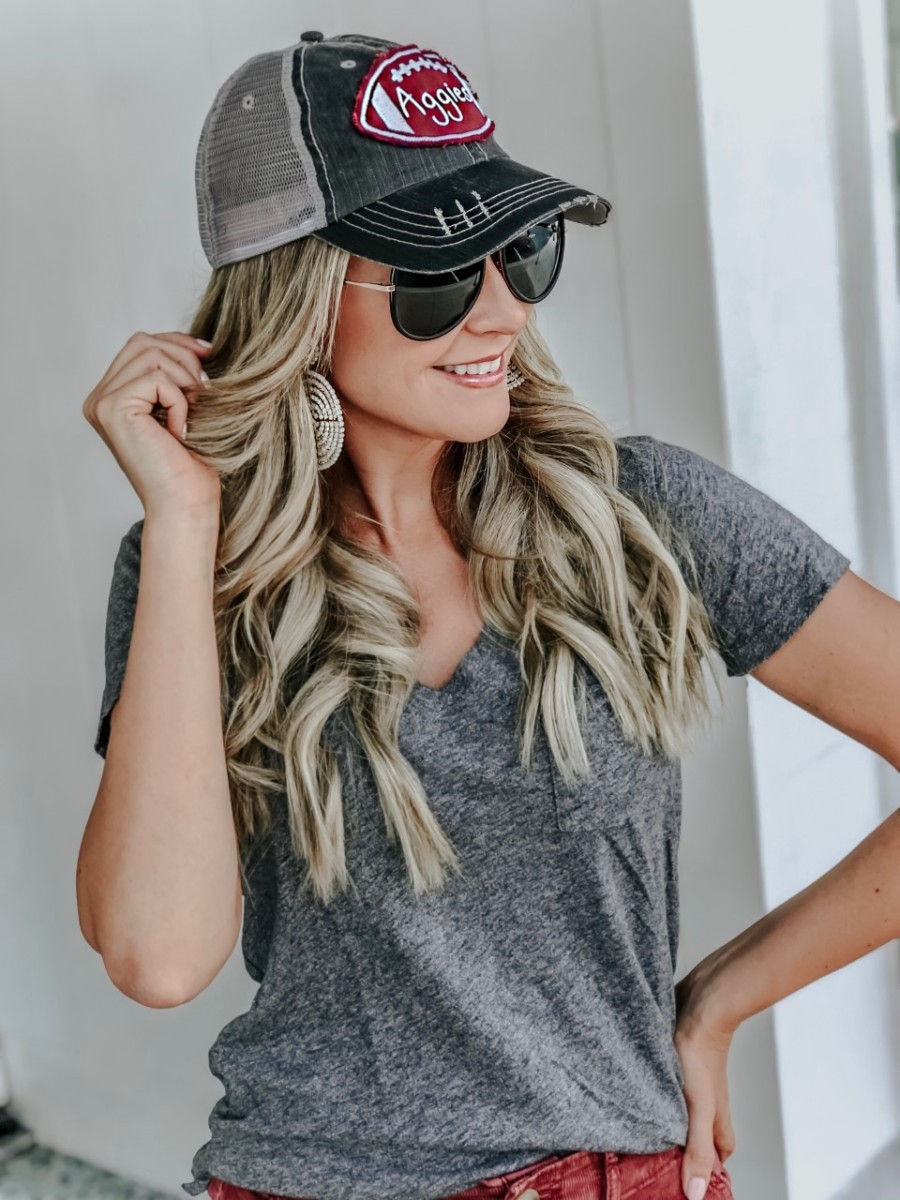 OUTFIT DETAILS
TEE  /  SKIRT  / SNEAKERS  /  HAT  /  EARRINGS  /  SUNGLASSES
Maroon Outfit Options
1.Tie Front Blouse  2. Tank  3. Cami  4.Gold Earrings  5. Tassel Earrings  6. Stadium Bag
7. Aggie Tee  8. Sleeveless Top  9. Maxi Dress  10. Romper  11. Tiered Dress
12. Strappy Dress  13. Corduroy Jumper  14. Scallop Skirt  15. Tee Dress
Orange Outfit Options
Purple Outfit Options
Blue Outfit Options
Some of you mentioned sharing game day outfits for kids.  Many of the items below might be shown in maroon but most of these shops sell a variety of college game day apparel.
COLLEGE GAME DAY OUTFITS- KIDS EDITION
Which team are you rooting for? Share in a comment below!
Check out more game day options from my friends Brittany over at Kingdom Of Sequins and Sarah from The Mom In Style!!!