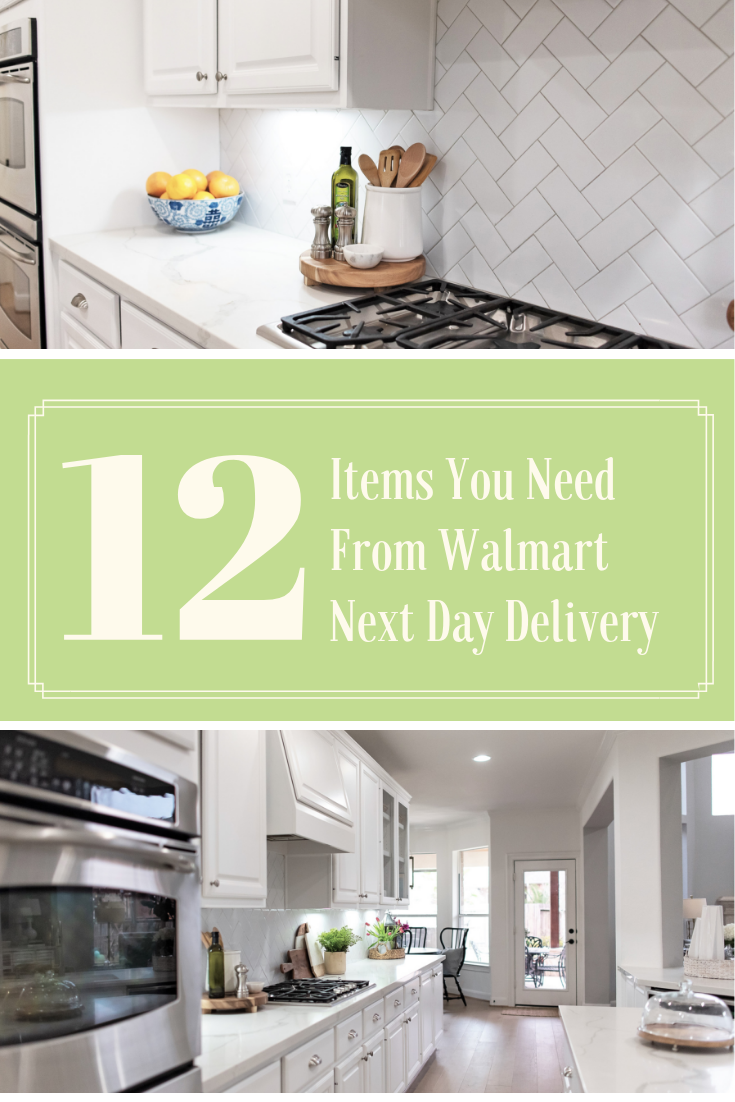 All About Walmart Next Day Delivery
Who else is running around like a chicken with their head cut off?  Between school, homework, after school activities and a husband who travels from work, mama needs some HELP!  Luckily the genius people at Walmart are now offering FREE NEXT DAY DELIVERY on select items when you spend $35.  BONUS- NO membership fee!!!
Yesterday I happened to run out of shampoo, laundry detergent, counter top cleaner, hair spray and dry shampoo all on the same day.  I hopped on my phone, clicked Next Day Delivery in the upper left corner on Walmart.com and selected the items I needed.
This service is also amazing for all those times you forget those 2-3 things on your list from the store.  I love taking my kids into the store-said no mom ever!!!  That's why I am also a huge fan of Walmart curbside pickup!   I was talking to my friends the other day and we all agreed that between next day delivery and curbside pickup, we have cut our grocery bills almost in half.  We aren't grabbing a bunch of snacks we don't need and the kids aren't throwing things into the cart while we reach for that gallon of milk. Who doesn't love saving their time, money and sanity with these amazing free services?
12 Household Items You Need From Walmart Next Day Delivery
*click any item below
If you are still looking for back to school clothes or wanting some adorable and affordable fall clothing for your little girl, don't miss these super cute animal print pieces.
Huge thanks to Walmart for sponsoring this post and helping to make our lives easier!
Have you tried Walmart Next Day Delivery before?  Share in a comment below!
XO- Sara