There are so many great Amazon leggings out there but which ones are REALLY worth it?  With everyone claiming THEIR leggings to be Lululemon dupes, are there a pair?  I decided to take matters into my own hands…or legs and try out the best Amazon leggings!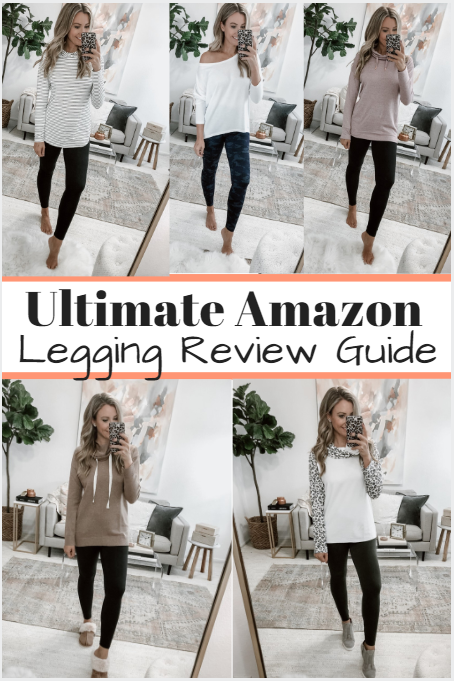 What did I look for in these leggings?
Fit– Were the leggings comfortable?  Not baggy or saggy, little to no slide down when working out.
Thickness– Were the leggings made with substantial material, too thick or too thin?
Sheerness– I call this the BEND AND SNAP.   Can I bend over without the person behind me seeing through the leggings? 1- Basically tights, 10- Amazeballs
Compression– Do the leggings hold the jiggle in place or are they a hyped up pair of tights?  They should also wick away moisture while working out.
The Best Amazon Leggings Review
***These were a favorite!
Fit– Great high waist, did not sag or lose shape
Thickness– Loved the thickness of these.  The material is a matte cotton and not too thin, not winter like thick.
Sheerness– I would give these an 8.  They were not sheer when I bent over but they also are printed which helps with the sheerness factor.
Compression–  These leggings kept everything in place and supported my legs and stomach.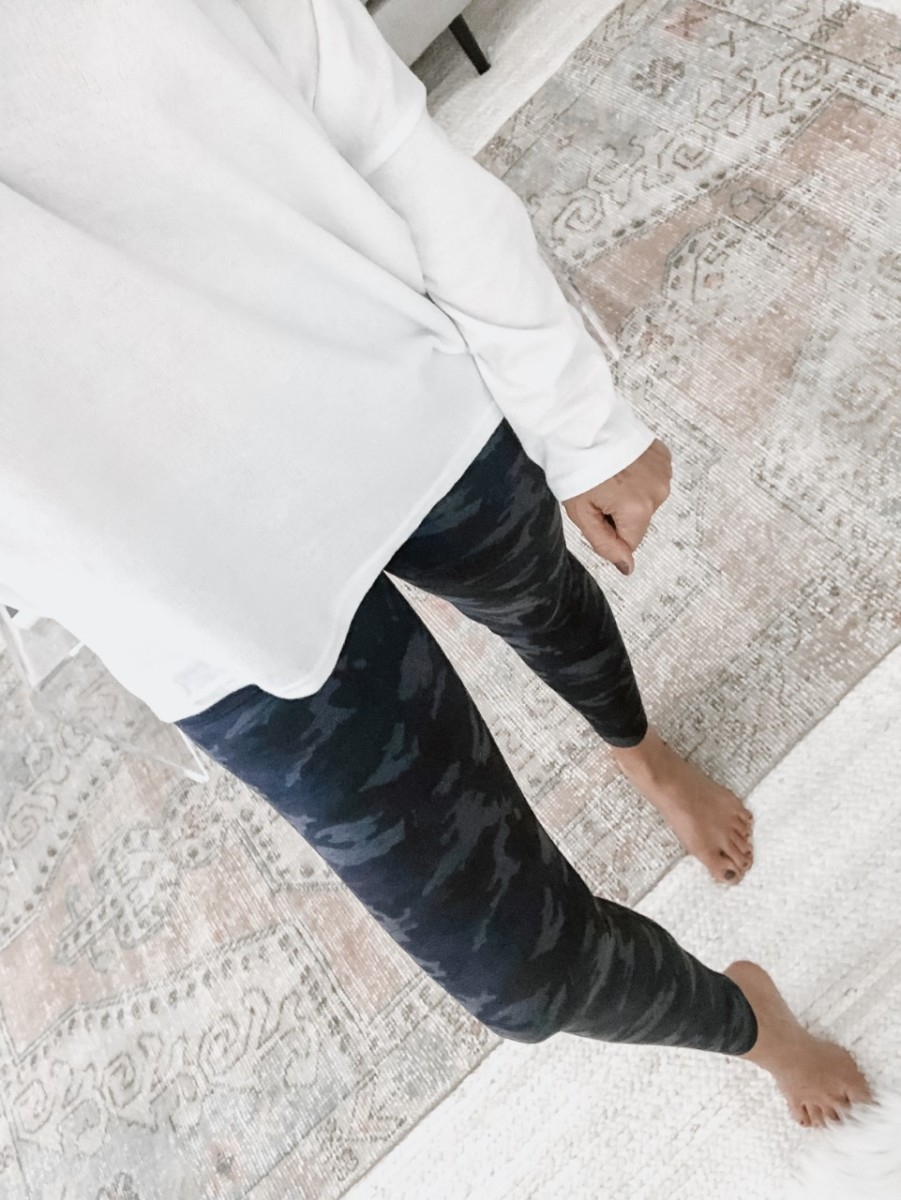 Fit– I did need to size down.  I'm wearing a medium and needed a small.  This caused them to be a bit baggy and saggy when I worked out.  They are also on the shorter side.  I am tall (5'9) so they would work best if you are 5'7 or shorter
Thickness– A tad thicker than your typical yoga workout leggings.  If you need a bit more coverage on your legs (a la cellulite) these will be perfect!  If you live in a cold climate these would work well for winter months.
Sheerness– 8-9.  Could not see my booty when I bent over.
Compression– If I had the correct size I think they would offer great compression and support.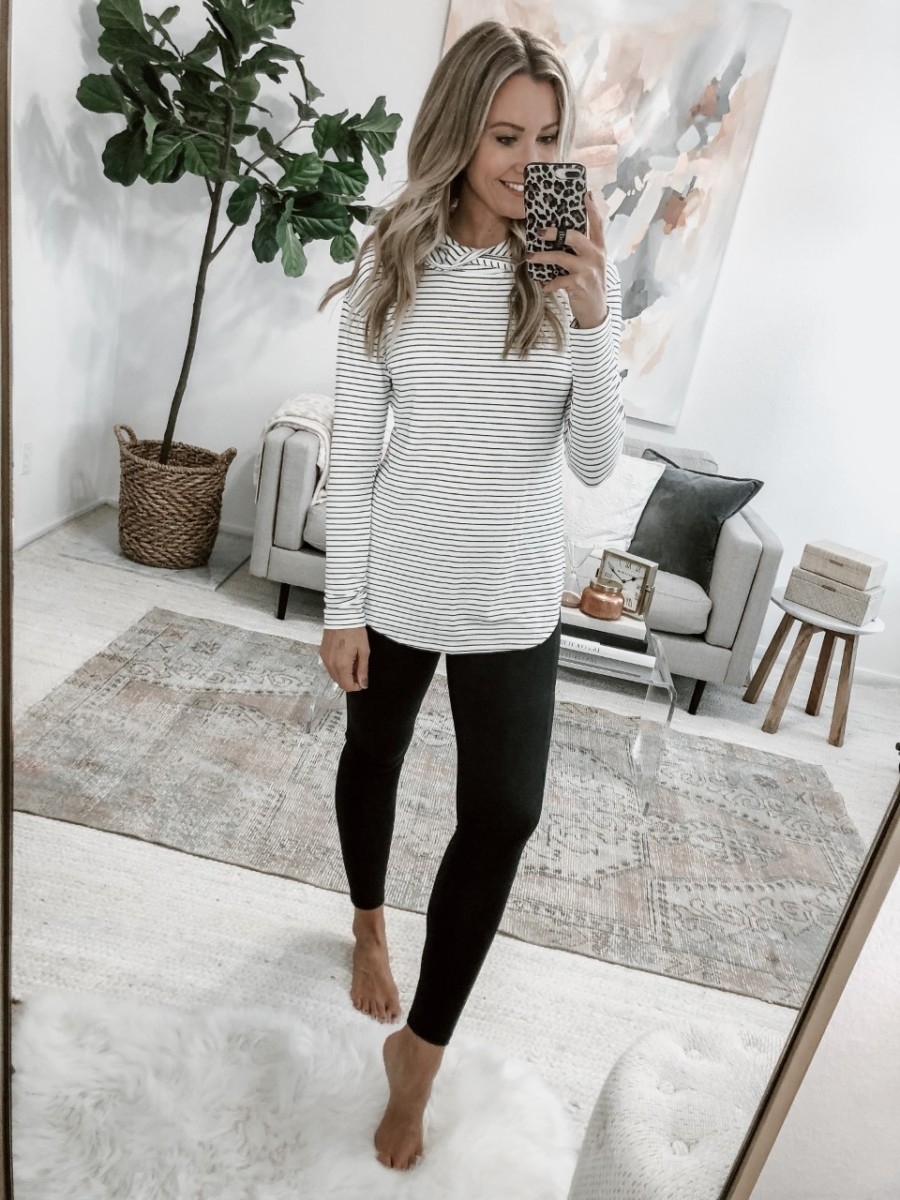 Leggings (wearing med, needed small) |  Top (med)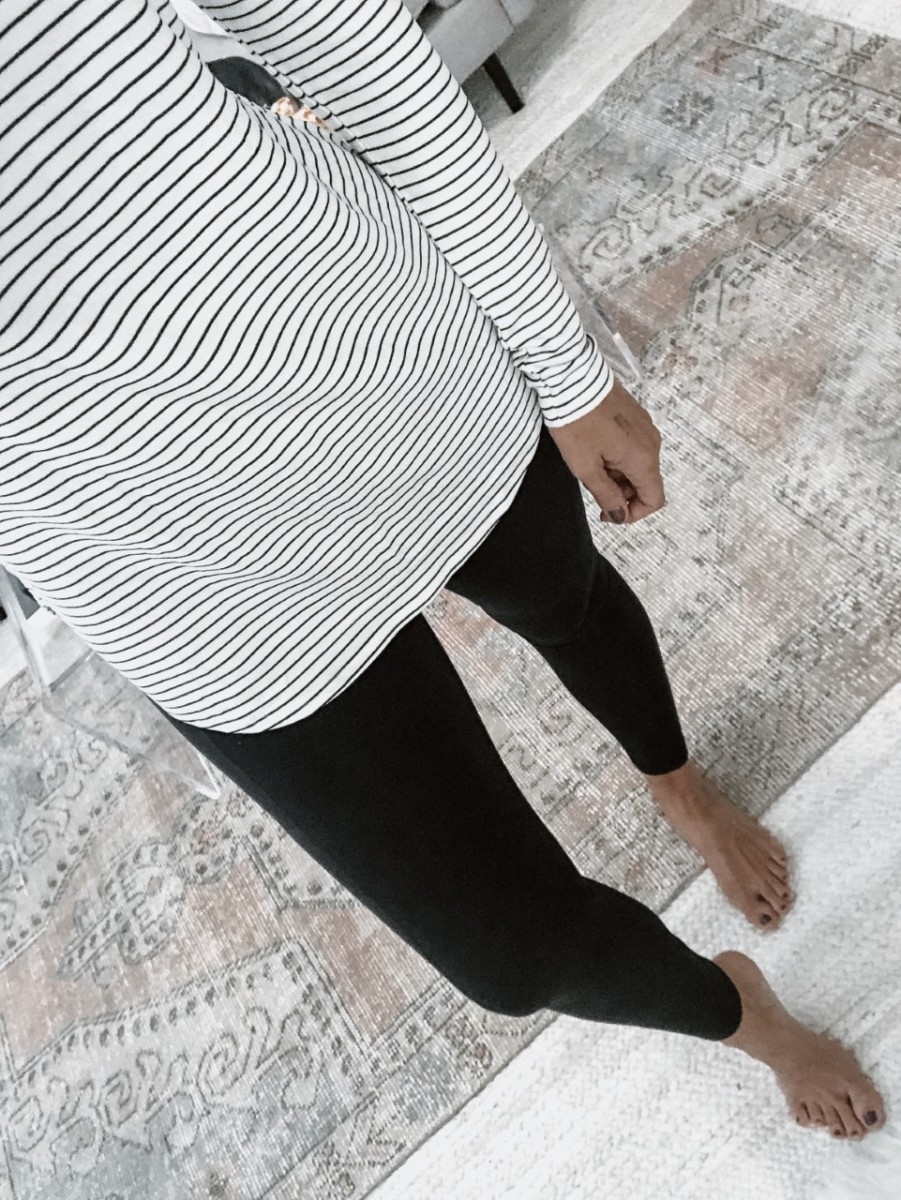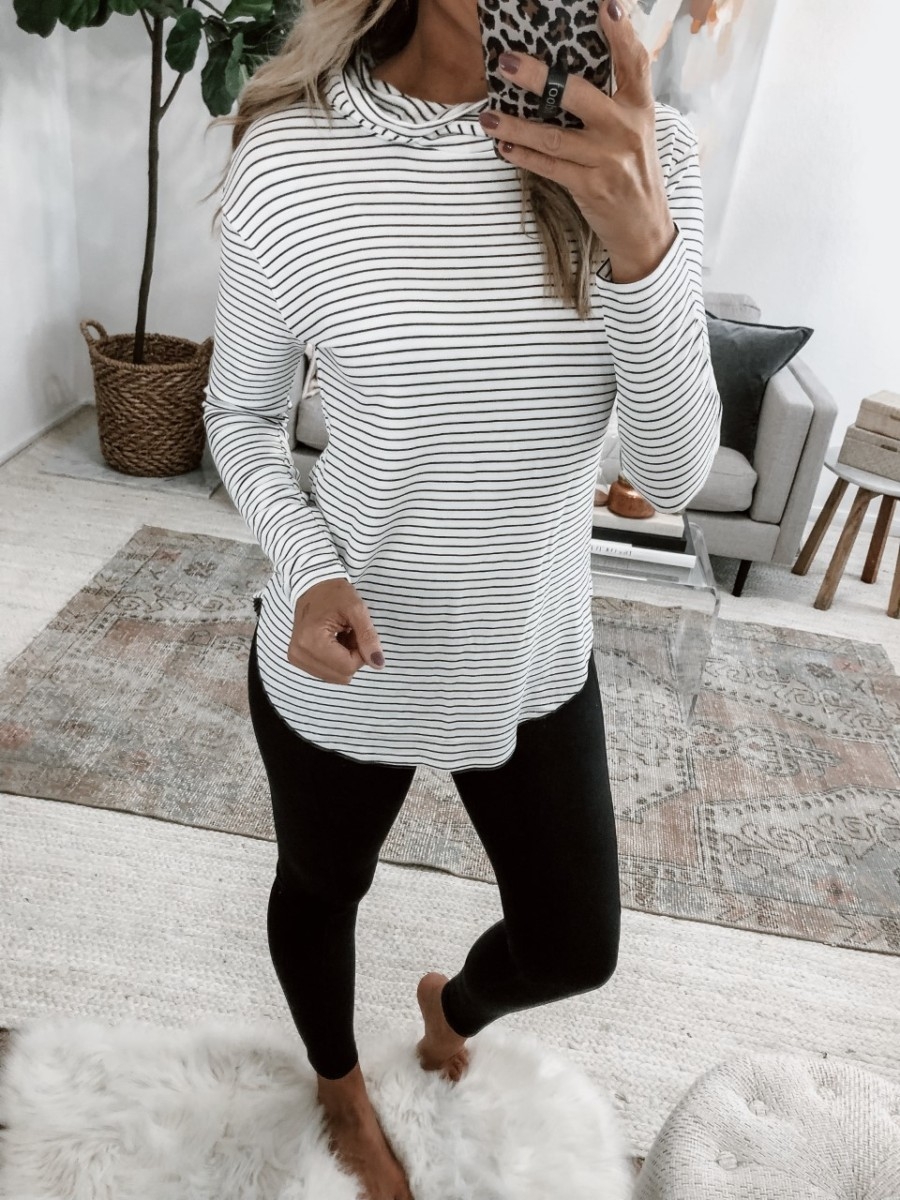 Fit– These leggings fit well.  I like the high waist and they stayed up while working out.
Thickness– These leggings are a bit thicker feeling and very similar to the leggings above.
Sheerness-I would give these a 7.  They have pretty good coverage when bending over and didn't expose too much of the rear end.
Compression– These had a good amount of compression and support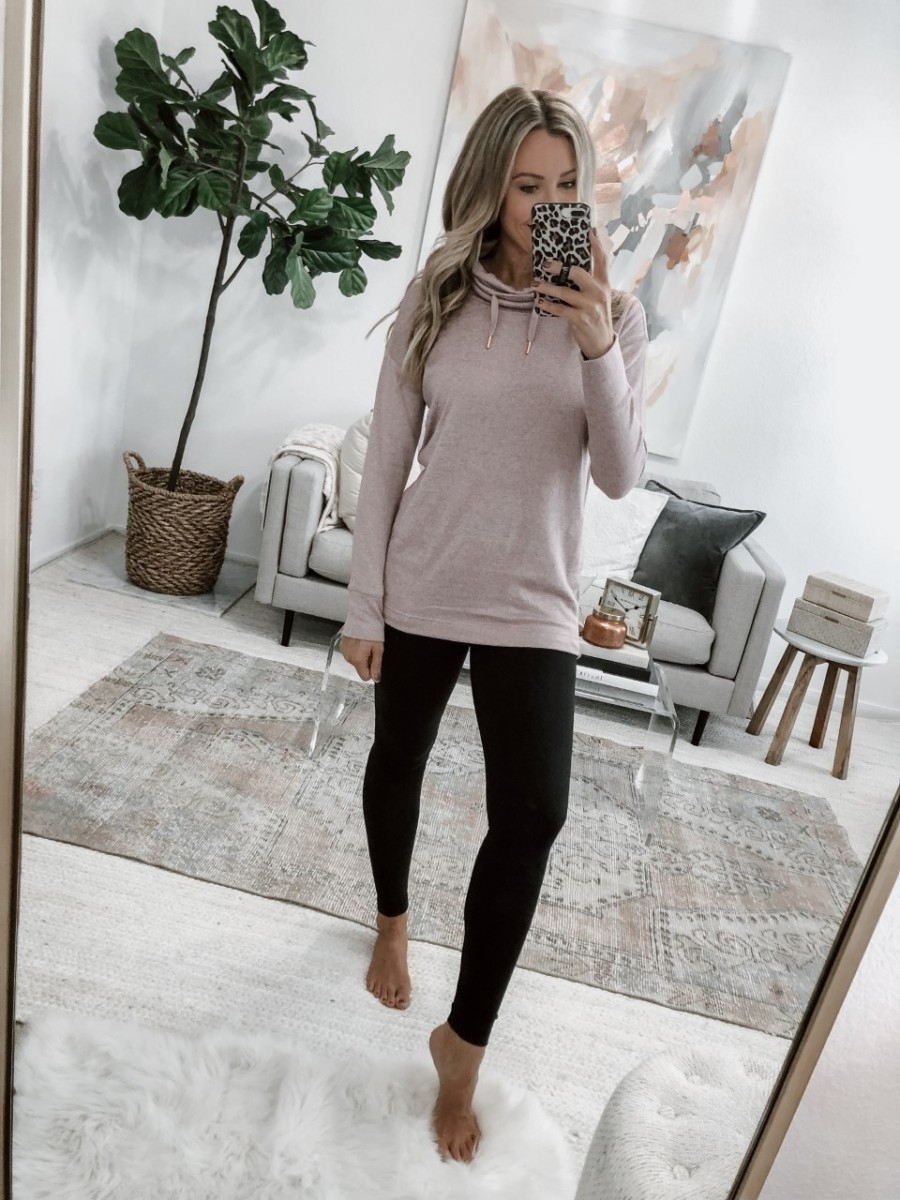 Leggings (S)  |  Funnel Neck Tunic Top (M)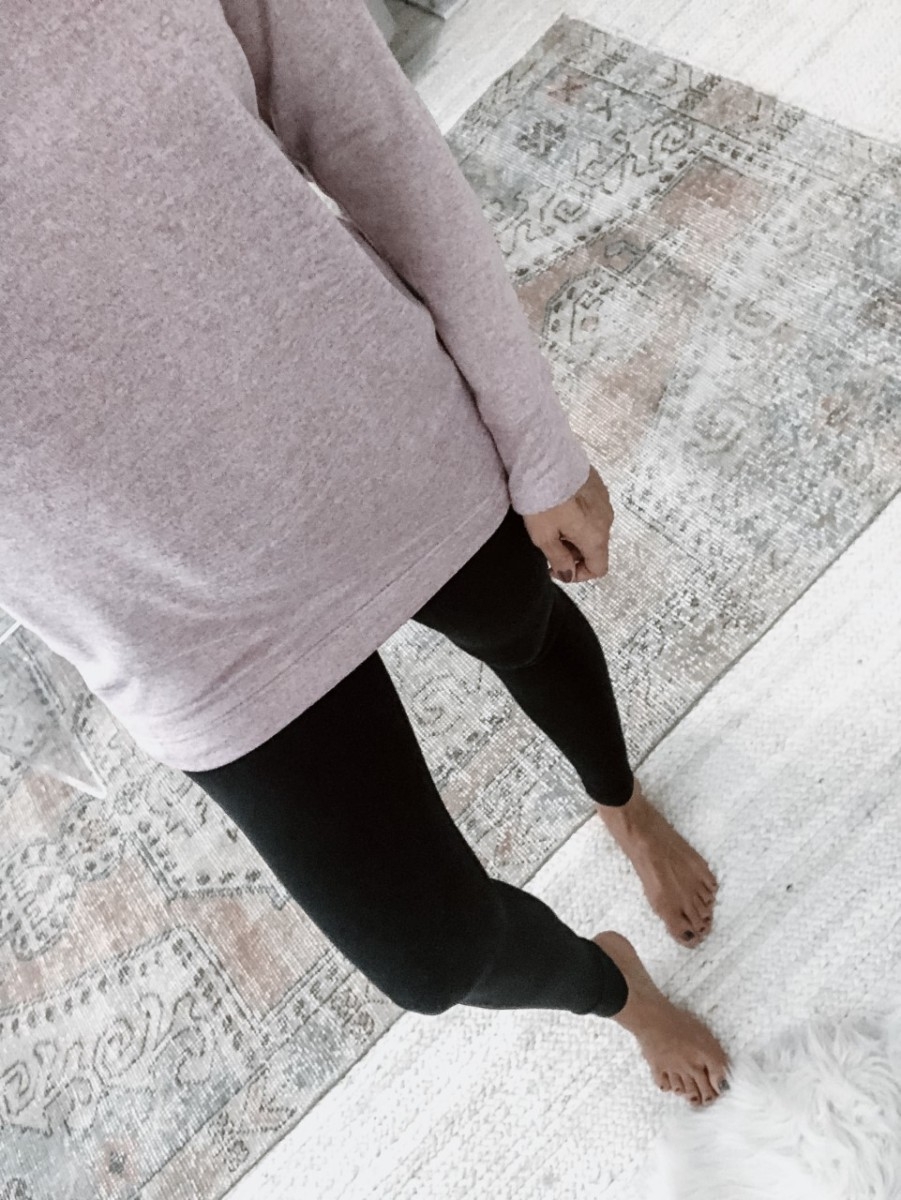 ***These were a favorite!
Fit– These fit really well and I would say are the closest feeling to Lululemon.  If you plan on working out in them and sweating I would get a dark color.  The material is thin without being see through.  With that being said, they don't hide cellulite. These were more of a mid waist fit on me.  If you are shorter than 5'9 or have a short torso they will be high waisted.
Thickness– Perfect thickness.  Not too thin and not overly thick.
Sheerness– These were not see through
Compression– These compress enough to be comfortable but they don't super suck you in, in a good way!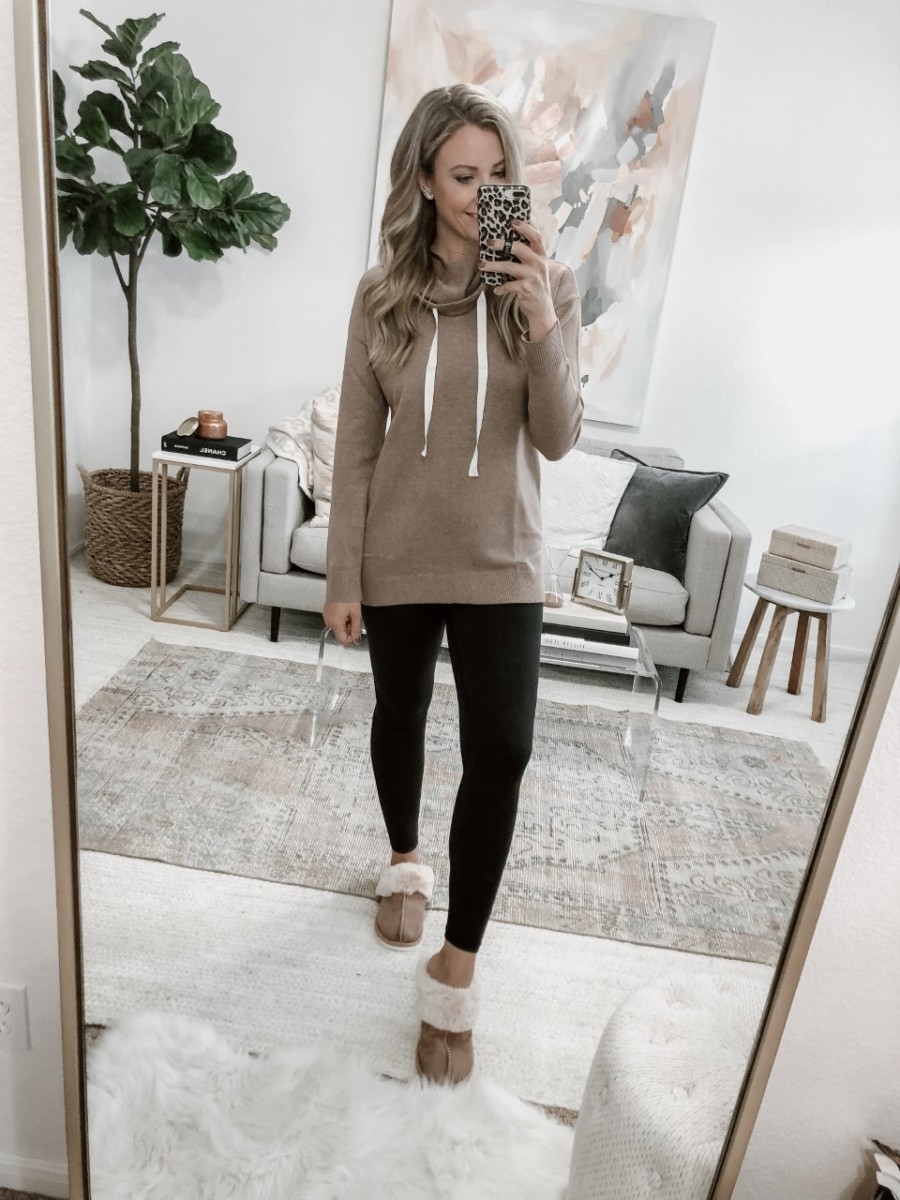 Leggings (S)  |  Tunic Top (M)  |  Slippers  |  Earrings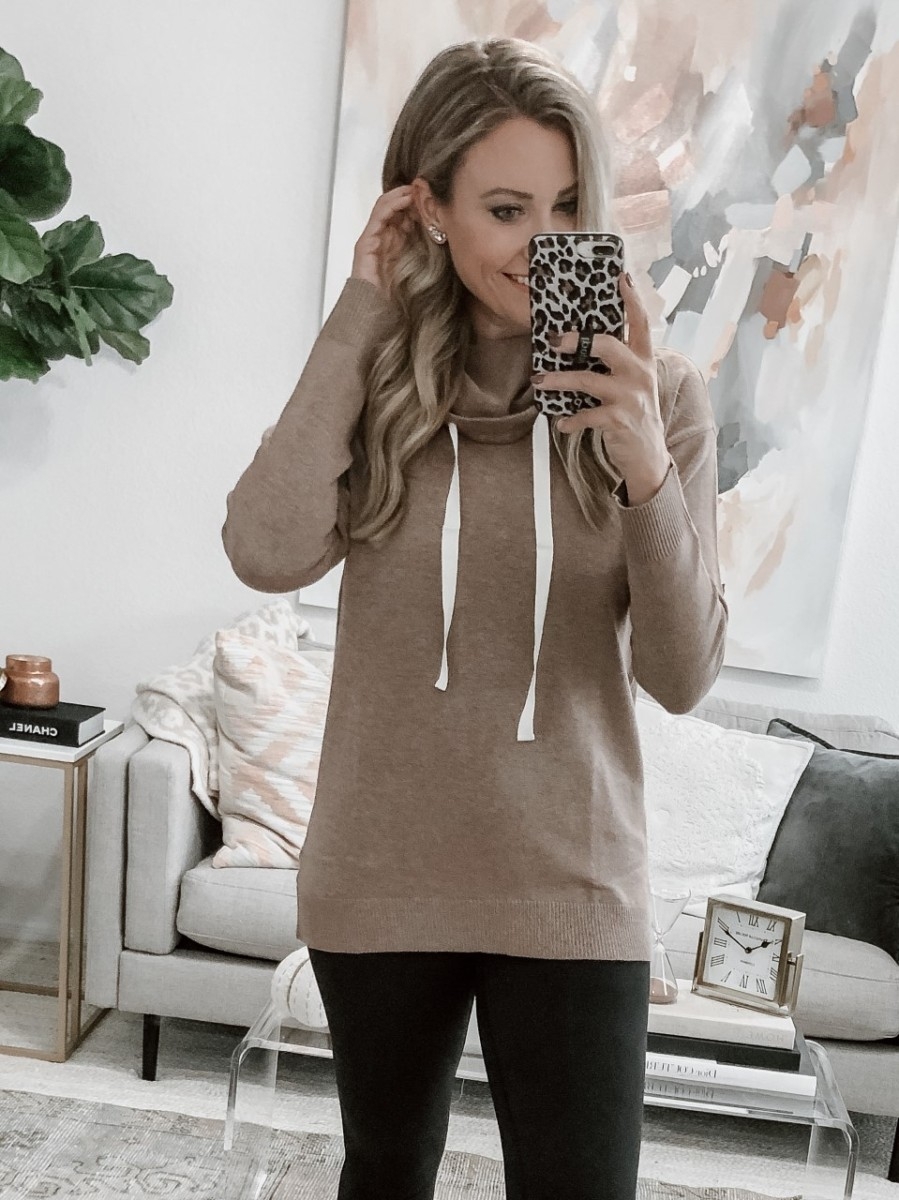 ***These were a favorite!
Fit– Nice high waist.  If you are taller, these will be long enough. The material is more fabric like.  These are great to wear for light work outs or for everyday use.
Thickness–  These are more cotton like material so they are not super thick.  Again, these would be great as an everyday legging rather than a workout legging.
Sheerness– These were semi sheer.  I would give them a 5-6.  If you bend and snap…someone will see your goods!
Compression– These offered light compression.  I generally liked these as an every day legging but I would not wear them to workout in.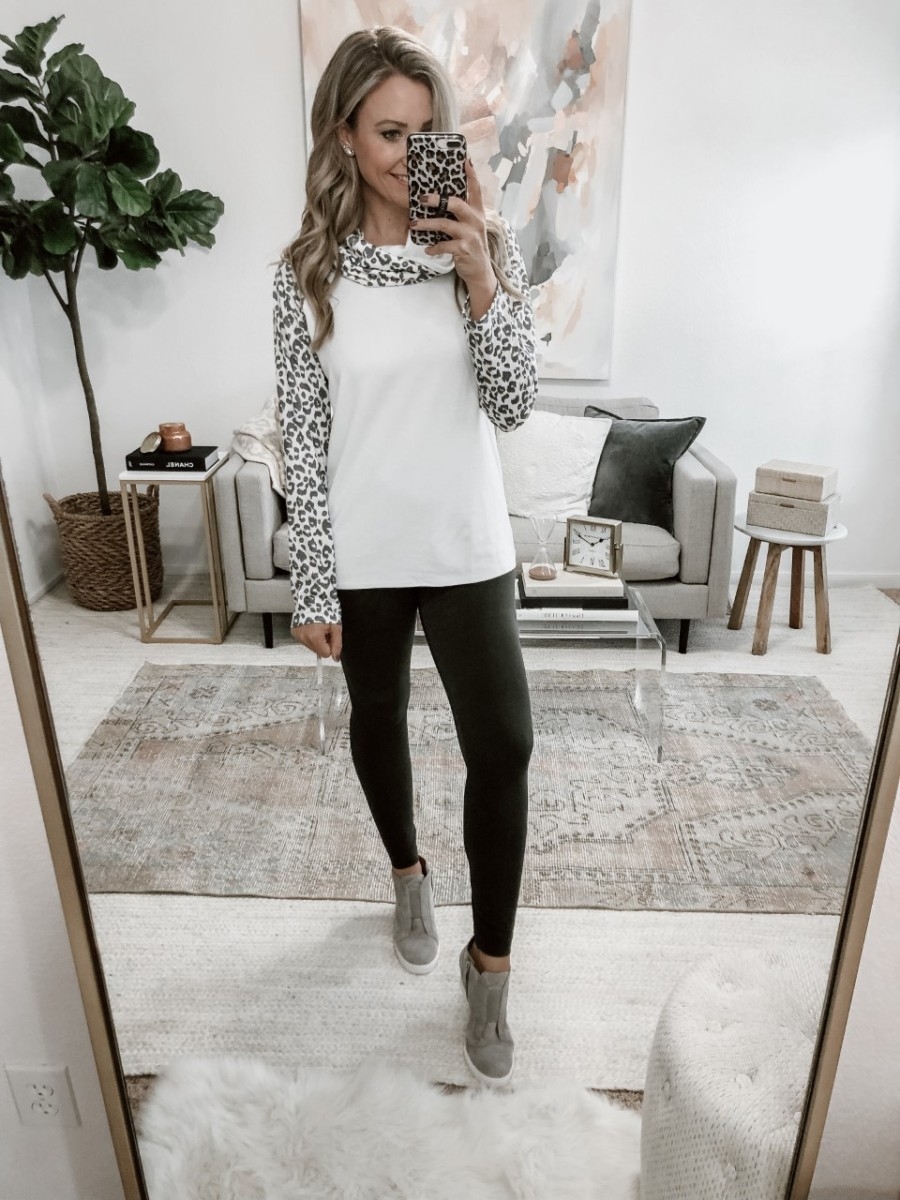 Leggings (M)  |  Leopard Top (Size Up, wearing Large), this is a lighter material that is a cross between a t-shirt and sweatshirt feel  |  Wedge Sneakers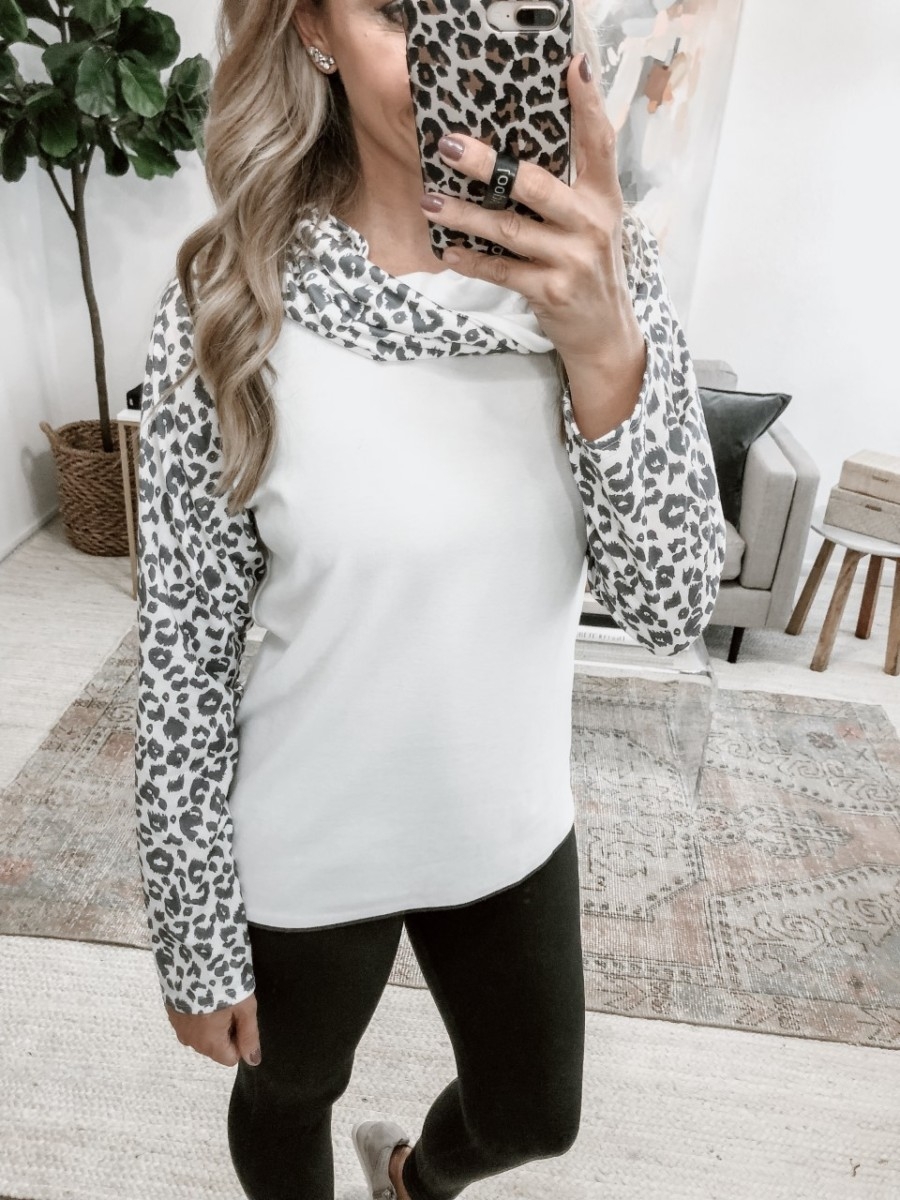 OUTFIT DETAILS
If you are looking for a new Loopy Case, this leopard one is super cute!  The new iPhone Loopy Cases come out mid October!
Use code SARA10 for a discount on your next case.
If you have a favorite pair of Amazon leggings leave the brand in the comments!