I couldn't be more excited about this post!  My love for Revision Skincare runs deep.  I talk about it all the time because it really works.  At almost 40, my skin has never been better.  My anti aging skincare routine from Revision has left my skin glowing and youthful.
Revision was the first brand to incorporate peptides into their skincare, incorporate a neck and décolletage treatment and their products are manufactured right here in the USA!
Anti Aging Skincare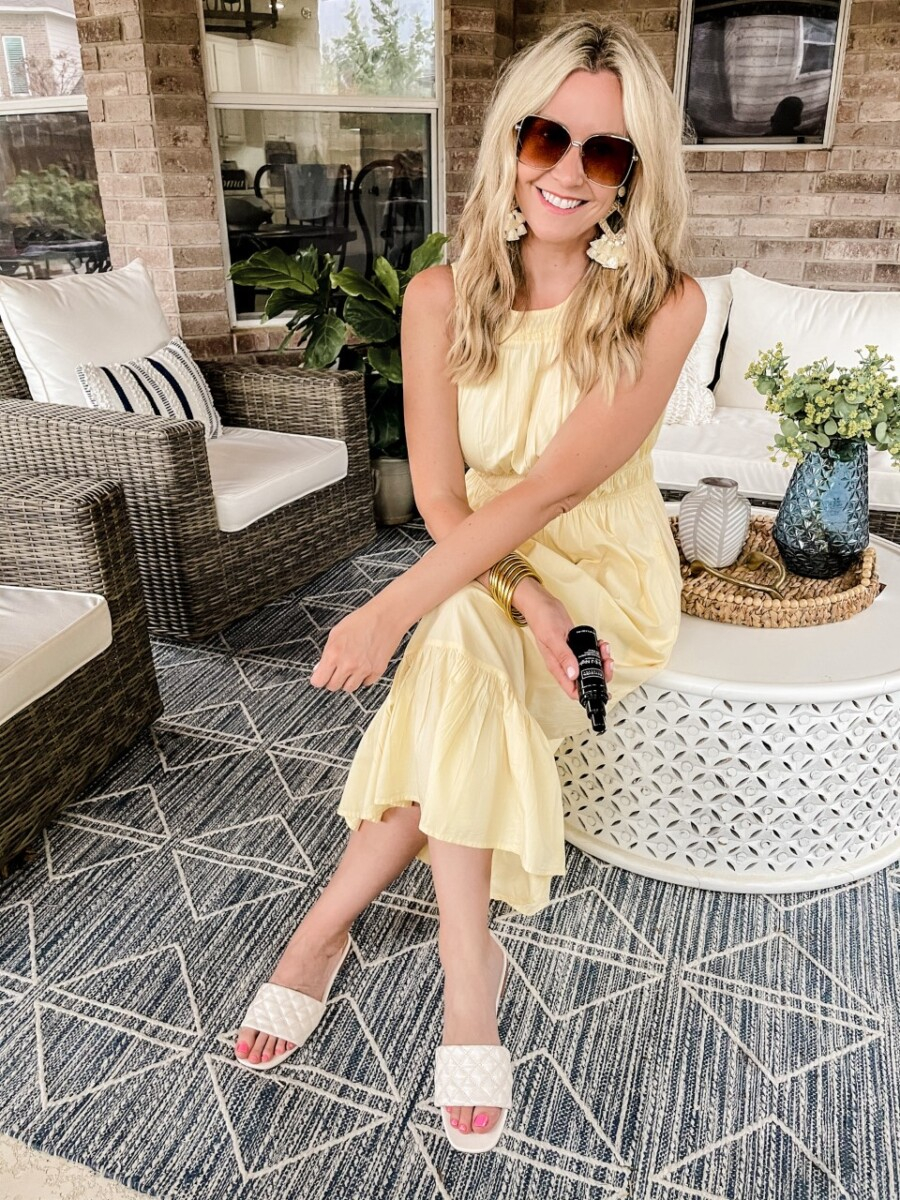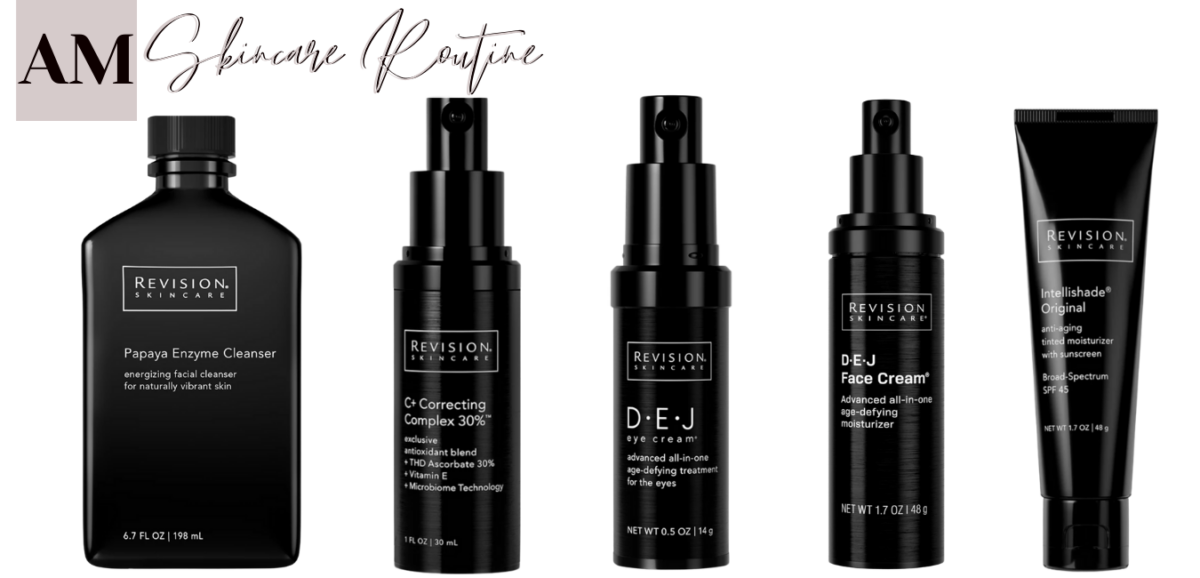 CLEANSER: A gentle cleanser for morning and night.  My skin feels clean but not stripped.  Fruit extracts gently exfoliate the skin.
C+ COMPLEX: The key to bright, even toned, glowing skin.  This has 400% changed my skin.
EYE CREAM: A ride or die eye product for me.  DEJ Eye reduces wrinkling, sagging and redness around the eye. YES PLEASE!
MOISTURIZER: I have more dry and dehydrated skin so I use a daily moisturizer.  If you don't you can just use the C+ complex.
SPF/COVERAGE: Holy Grail Product with 5 in 1 technology.  This stuff is so cool.  It has SPF 45 that is formulated to correct, protect, conceal, brighten and hydrate skin. Prevents visible signs of aging, improves the appearance of fine lines and wrinkles and brightens and evens skin tone while reducing the appearance of redness. Also protects skin from UVA/UVB radiation. I use this daily, especially in the summer when I am headed to the pool or beach and want some tinted coverage but also need the SPF protection. Matte is my favorite for summer time since I tend to get a little more greasy.  During the fall and winter Original is my go-to.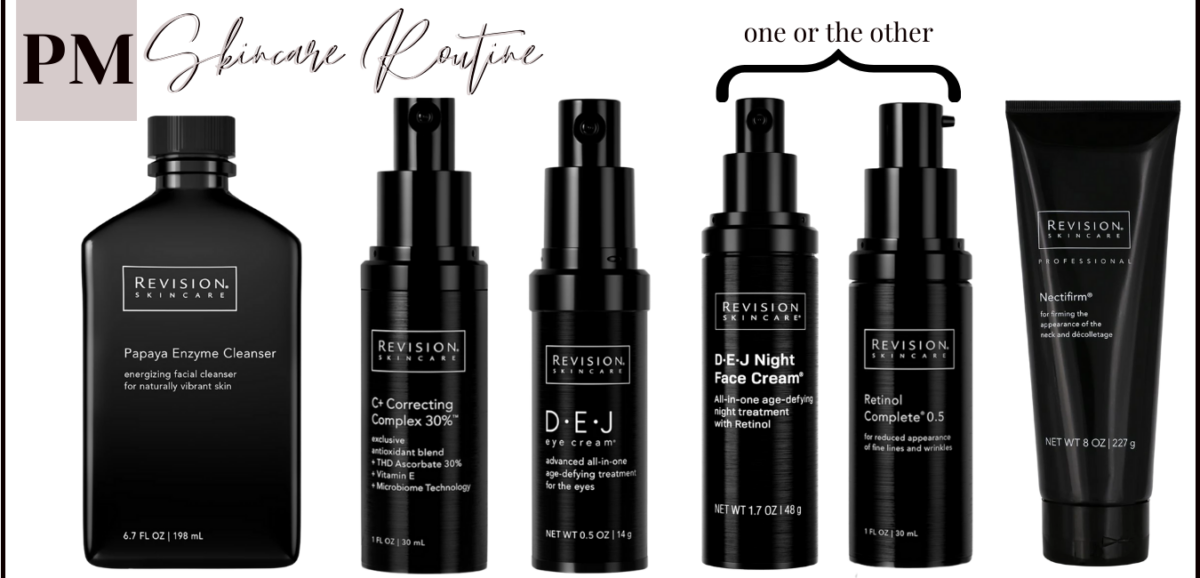 My nighttime anti aging skincare routine is similar to my daytime routine.  The only major change I make is adding in retinol.  The DEJ Night has time released .25% retinol.  I can use this nightly on my sensitive skin with no irritation.  Over the past month I have been adding in Retinol Complete 0.5 twice a week for a little boost.  Retinol is an amazing anti aging product that will reduce fine lines, wrinkles and improve skin texture.
Nectifirm is the other nightly product I can't live without.  The skin on my neck has become noticeably more crepey.  Nectifirm is filled with amazing peptides and antioxidants that work together to create firmer smoother looking skin.
If your skin is dehydrated, I 100% recommend adding Hydrating Serum to your regimen.  I use this religiously during the winter or if I travel to drier climates.  It will alleviate tightness and add moisture back into the skin without feeling greasy or sticky.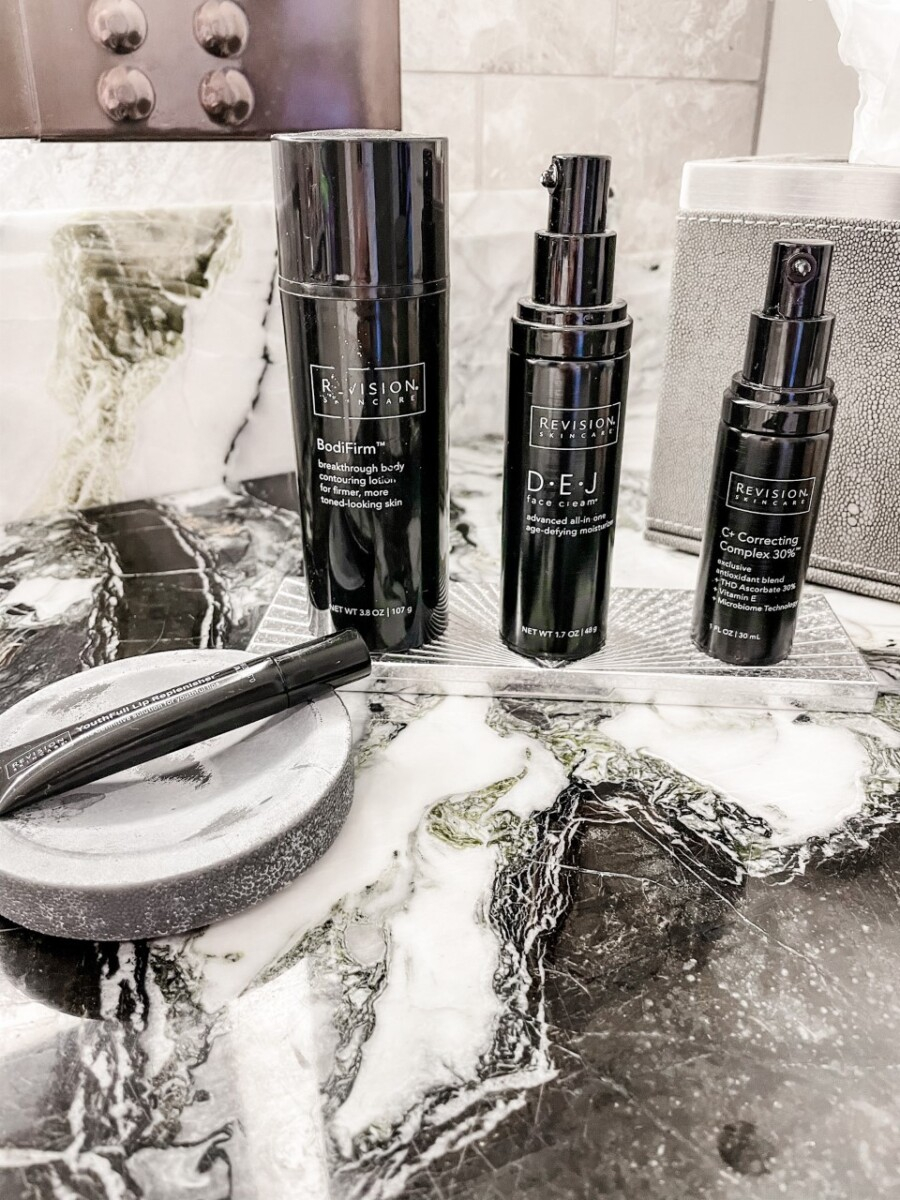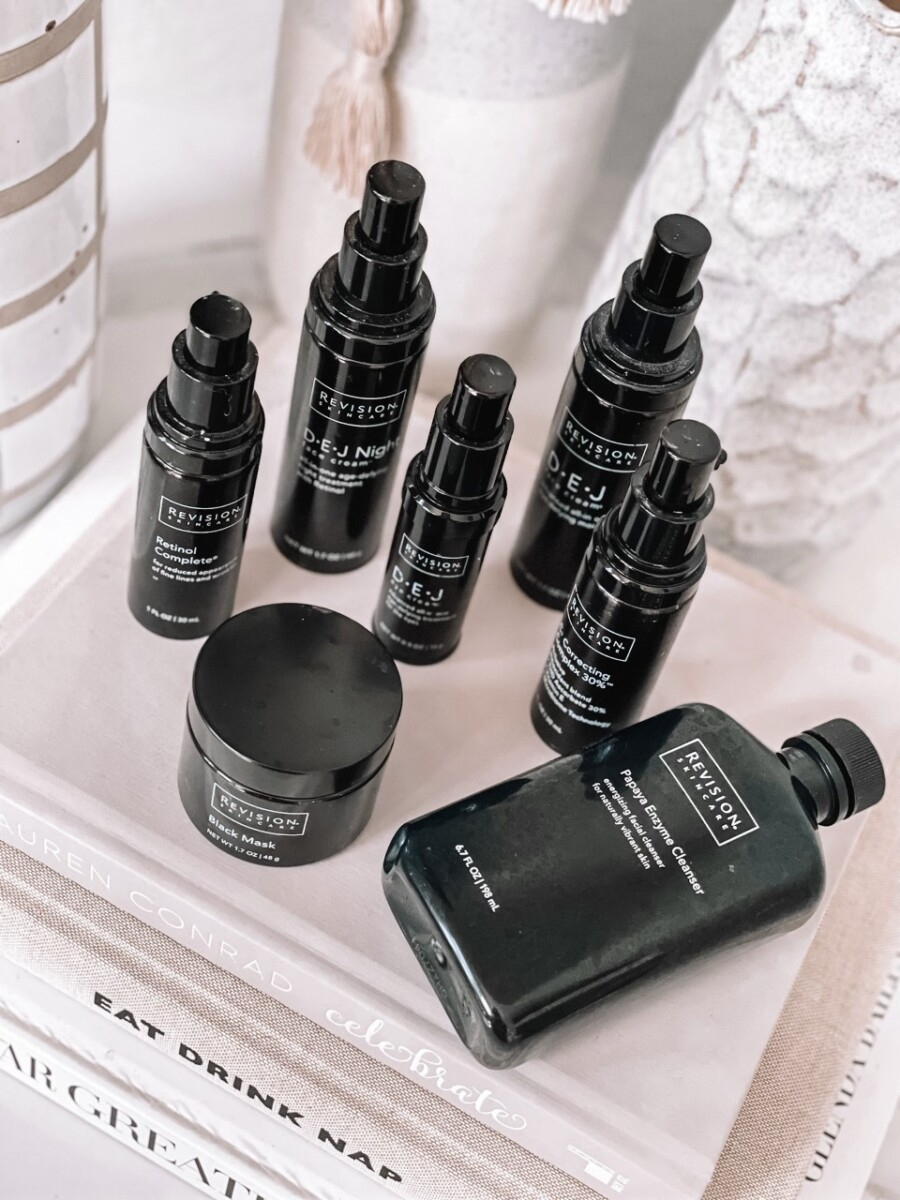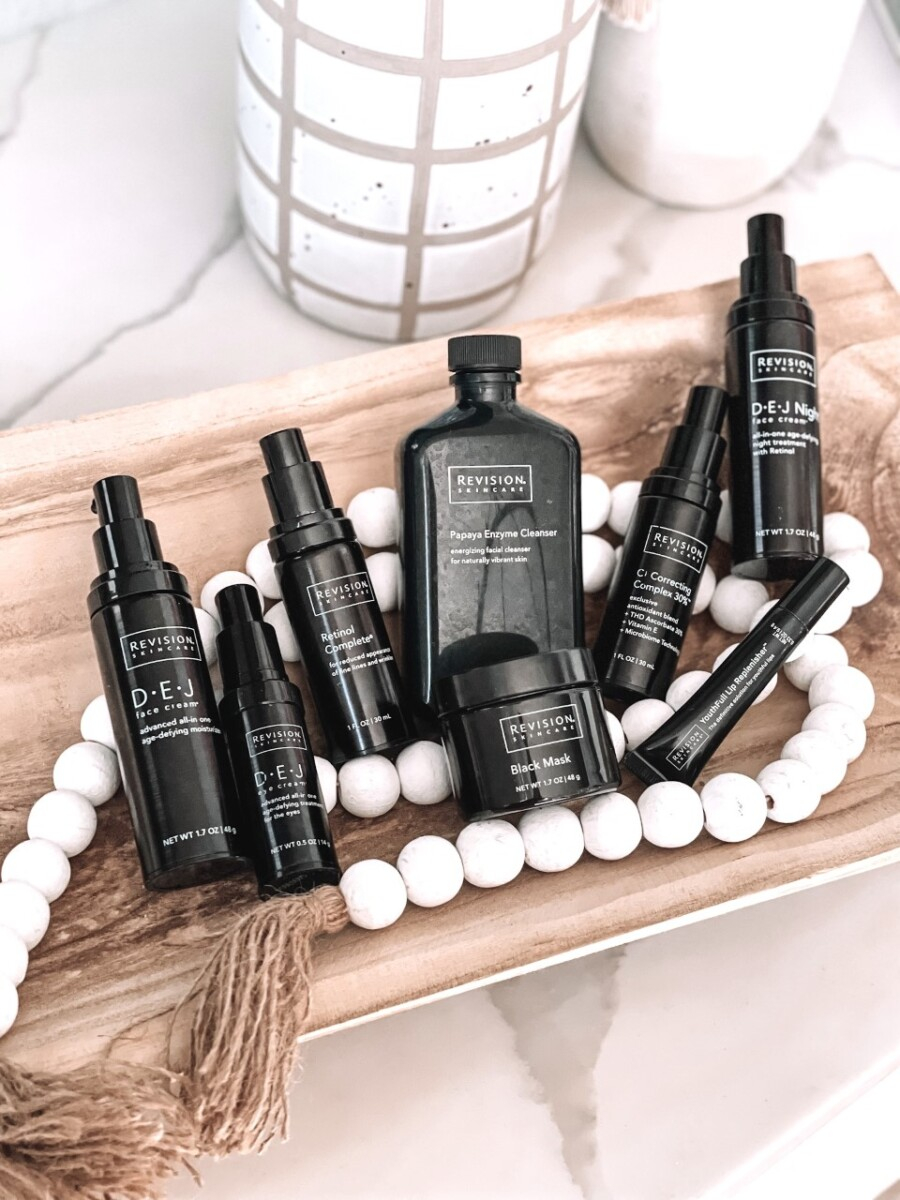 What does your current anti agin skincare routine consist of?  Let me know in a comment below!