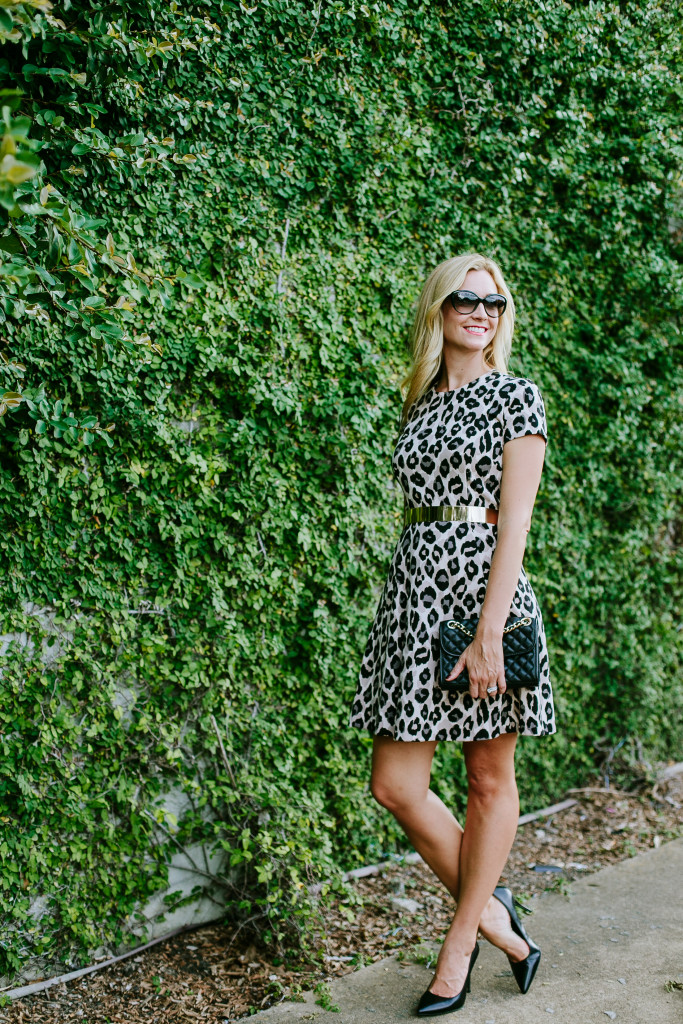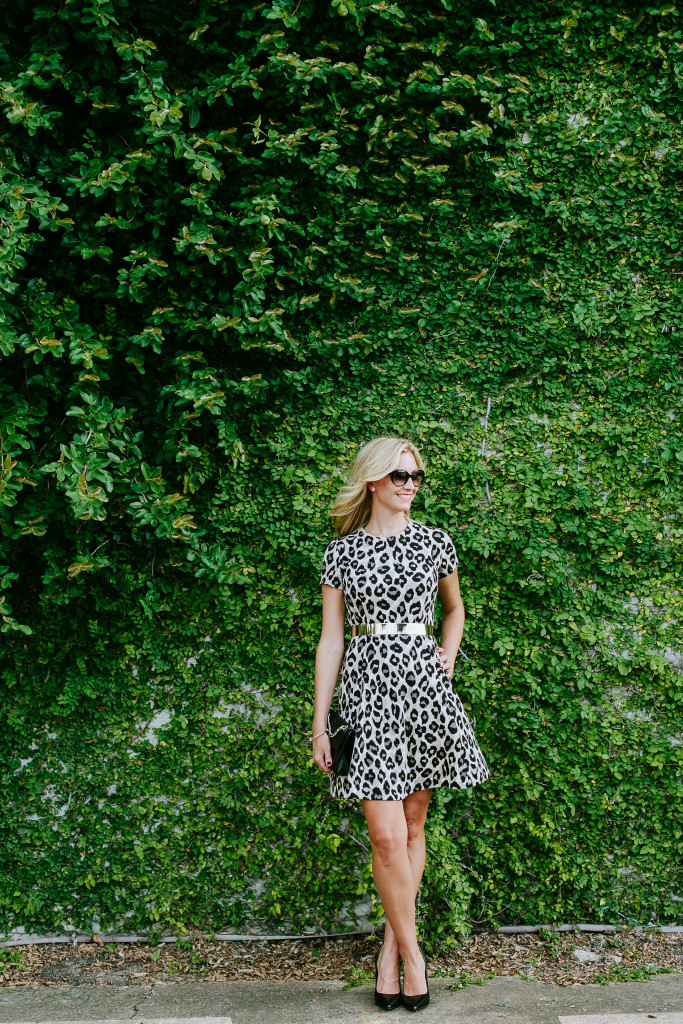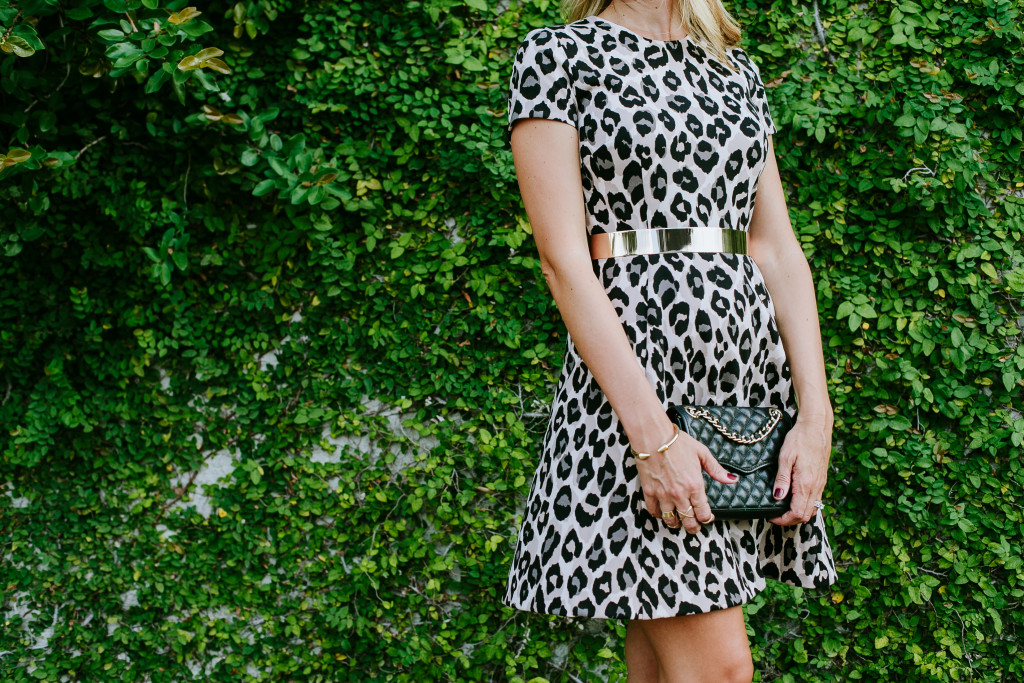 Outfit Details
 Eliza J Leopard Dress,  Plus Size Dress,  Metal Belt (model b),  Handbag,  Pumps,  Criss Cross Ring,  Earrings, Sunglasses
I'd like to start off by welcoming you to my very first blog post EVER! I am excited to share my love of fashion, beauty and a few family tidbits.  I graduated from Texas A&M in 2004 and began teaching elementary school until 2011.  I married my college sweetheart in 2006 and we now have two small children Pierce and Paige, a dog and a cat. They are the light of my life and we enjoy traveling together and spending time with family and friends.
Navigating away from diapers, cooking and dancing to The Wiggles has lead me into the world of WordPress for bloggers. I love learning new things and made a vow to myself that I would try my hardest to not let technology get the best of me. A few nights I was beat down but got back up and YouTubed, Googled, and phoned a friend for help! So here I am with my very first post. I am excited to launch this new journey in my life and I hope my page inspires you. After all, you only get one chance to make that first impression!
As for fashion, fall is right around the corner for us in Texas and in full swing for others. So let's talk about some major Leopard Dress Love…When I found this leopard dress at the Nordstrom Anniversary Sale it was love at first sight! It is so comfortable, a great length and I can easily change up the look. This dress is so cute with heels, flats, a cardigan, moto jacket or statement necklace. I can't wait to pair it with my lace up flats and a black leather moto jacket. Here I dressed it up with this metal belt (model B)and a pair of classic black pumps. I hope you can enjoy a little leopard dress love in your wardrobe this fall!
Before I go I'd like to share some fun facts about myself:
I was born in Iowa
I lived in Wisconsin for nine years
My dog's name is officially Walker Texas Ranger (he has red hair like Chuck Norris)
My absolute favorite food is ice cream
I used to teach elementary school
I got married in Austin Texas
I am very tall 5'10"
I went to Texas A&M University. Gig 'Em Aggies
I do not have a favorite color
I. Can't. Dance.
My favorite chick flicks are Pride and Prejudice and Legally Blonde
One of my hobbies is organic gardening. I have a full raised bed vegetable garden and plant all of my own flowers!
I have been to Australia
My favorite TV shows are Big Bang Theory & Fashion Police
I hate raw tomatoes and onions but put ketchup on everything.
A few of my favorite stores are Nordstrom, JCrew/JCrew Factory, Old Navy, Dillards, Sephora, Banana Republic and Loft
My favorite coffee is Chestnut Praline Latte at Starbucks
I have a short squatty cat named Tootsie- she looks like a Tootsie Roll
My favorite nail polish brand is Essie…don't ask me to pick a favorite color!
My favorite holiday is Christmas!
Thank you for stopping by,
XOXO
Sara