Happy Holidays!
If you are like me you probably have a few holiday parties to attend and you will be searching frantically for that holiday party dress that says WOW! I initially went shopping with my mom and she tends to make me try on things I would never pick for myself but she tends to be right…but only about dresses, hehehe! I had said nah to this holiday dress   (this years updated version has beautiful bell sleeves) and then the sales woman brought it to me saying she had it and ended up wearing it to Easter and other work type functions. So, I tried it on. It. Was. Gorgeous!!! This cobalt blue color looks amazing on any skin color and just gives you that wow factor. The dress is beautifully lined with a champagne color and fits beautifully. I have a few dresses from this designer and they are well priced and always fit a woman's body beautifully.  Snag this one fast! This is truly a beautiful holiday party dress that breaks the mold of traditional red and green.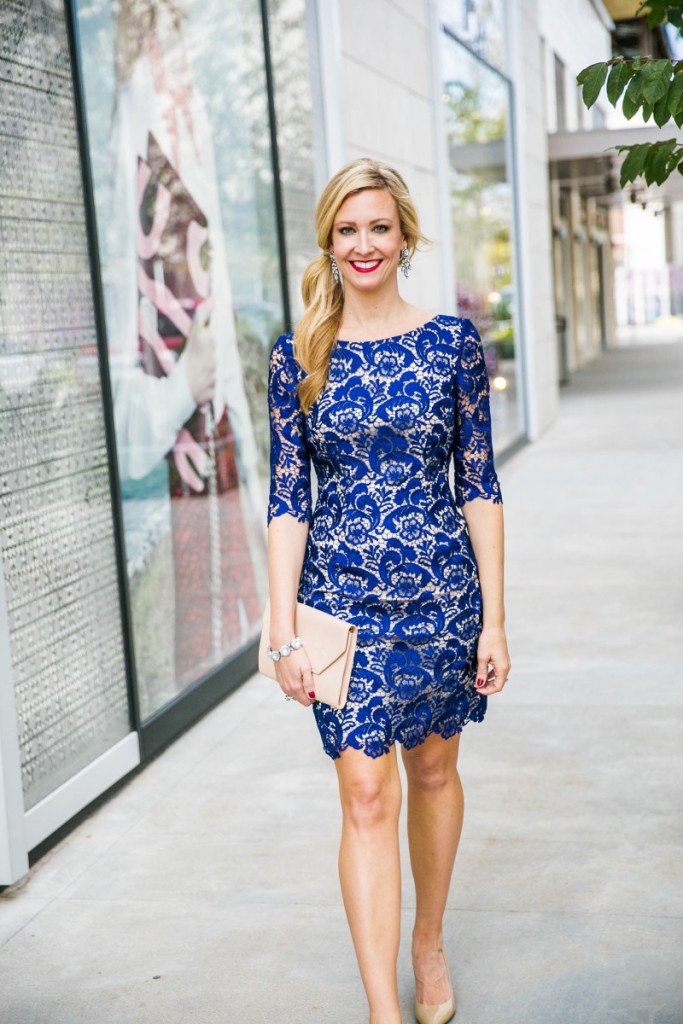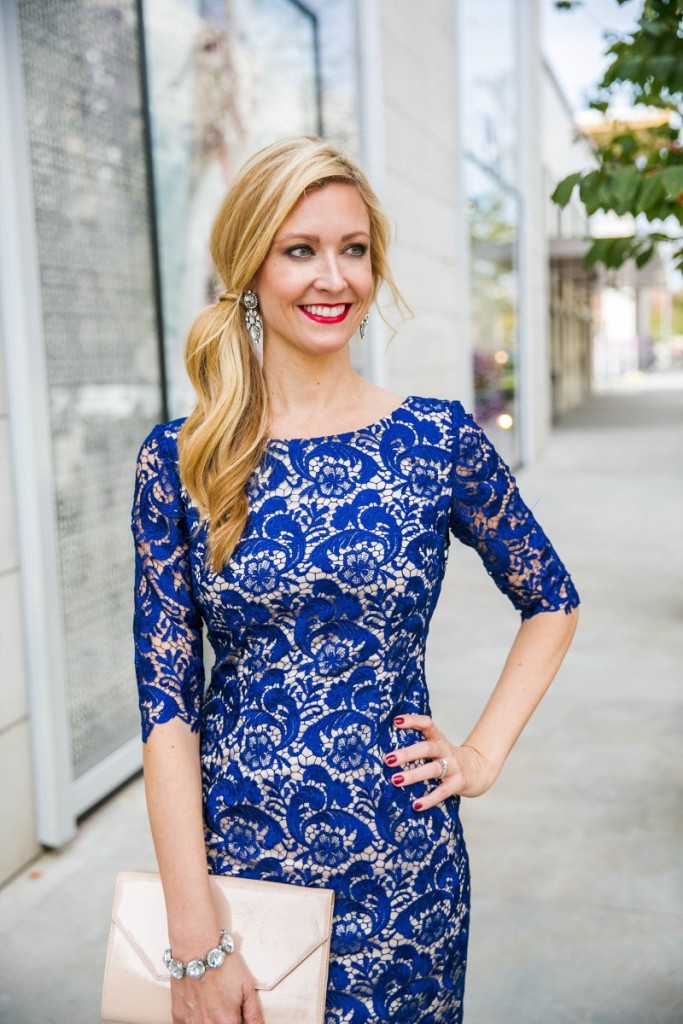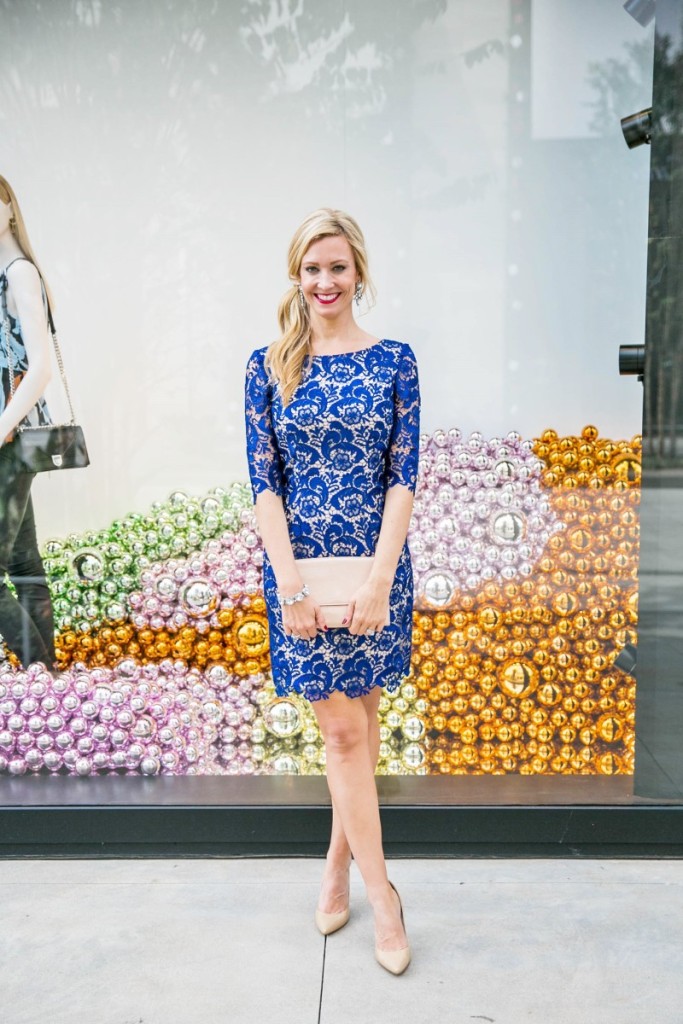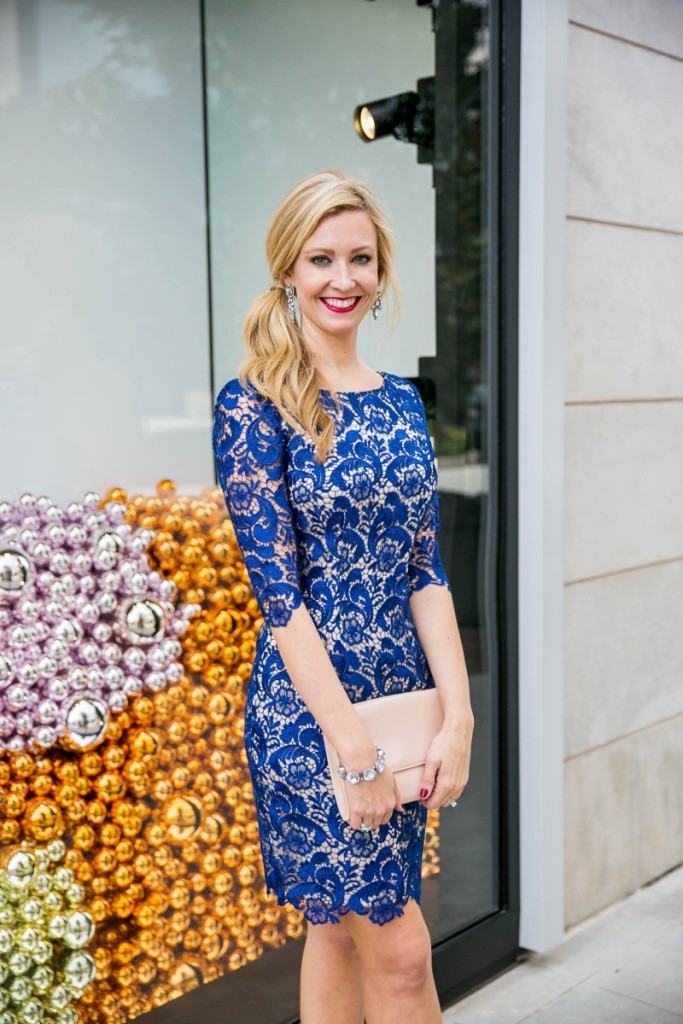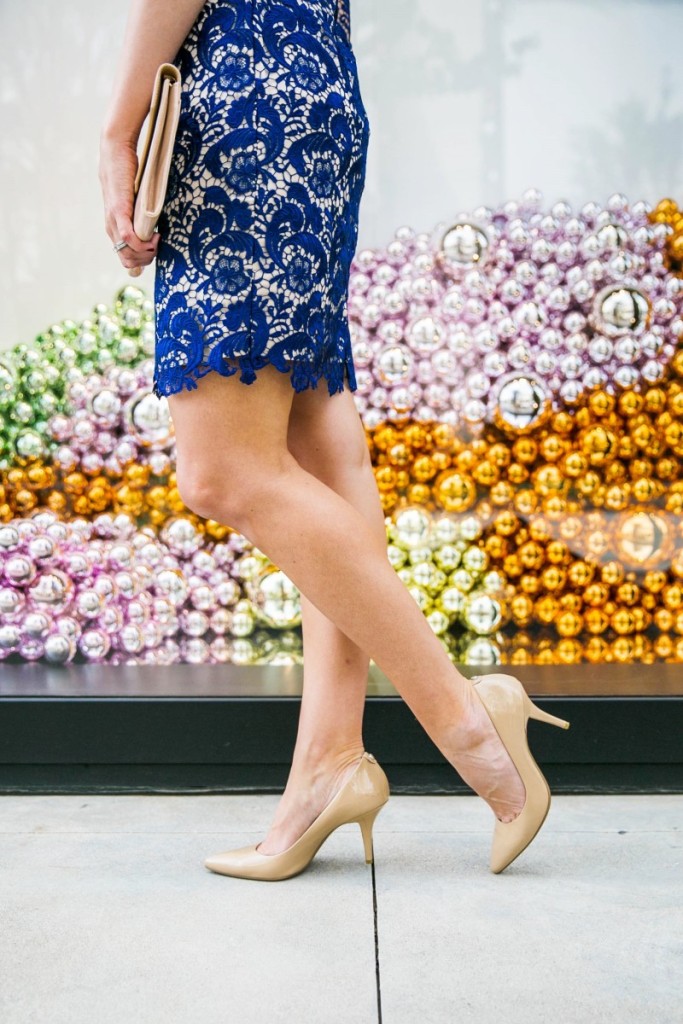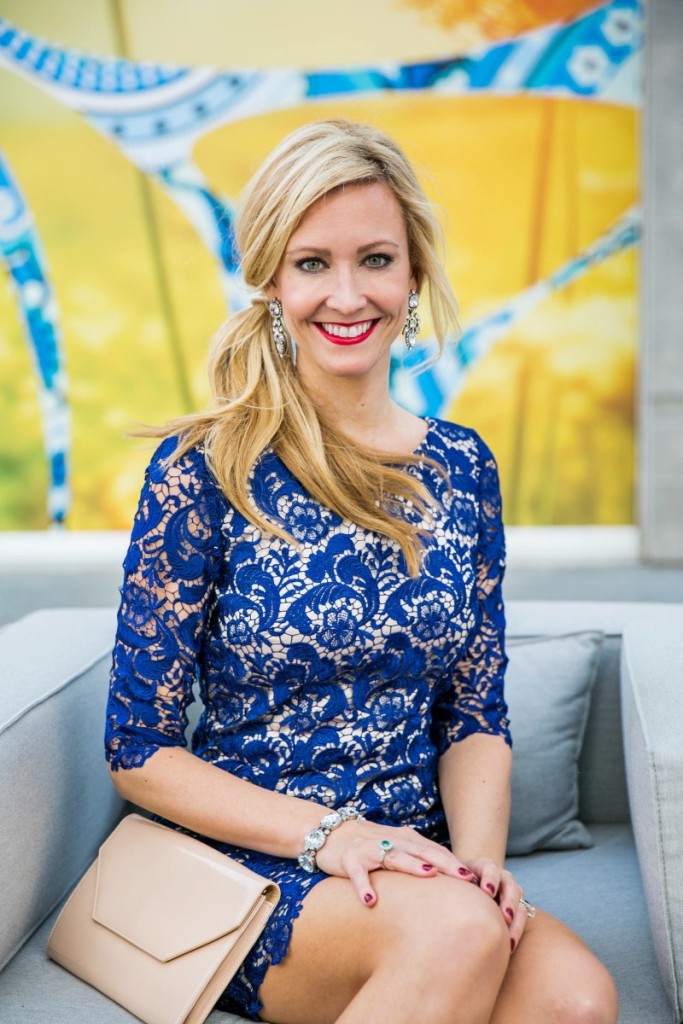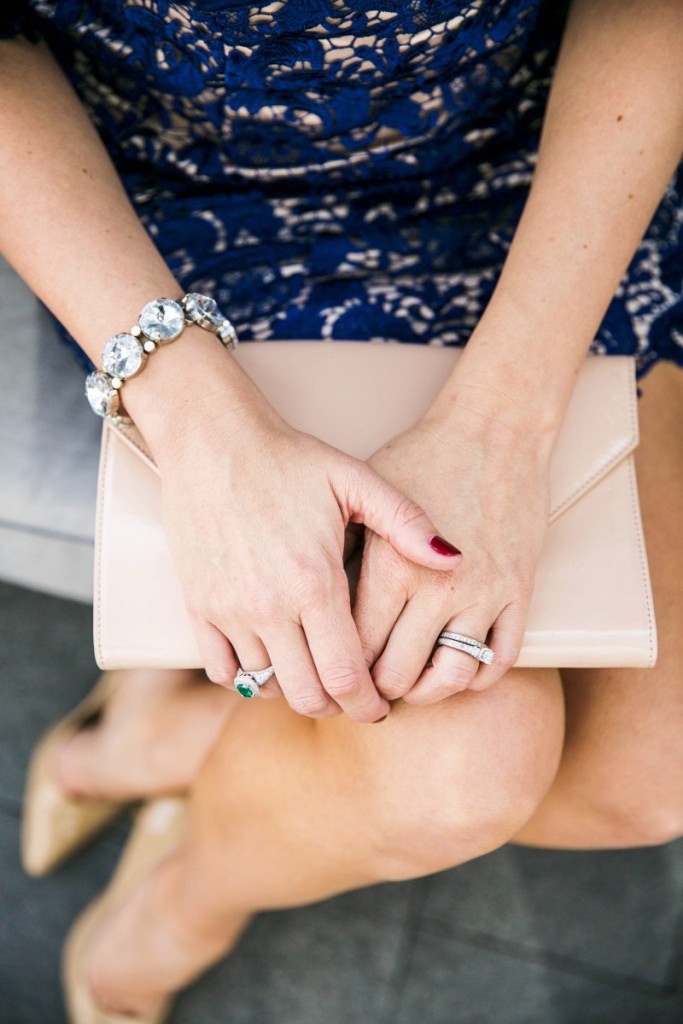 photos by: snapshotsandmythoughts
I paired it with a neutral clutch and nude pumps to let the dress be the center of attention. It has a beautiful neckline so I pulled my hair into a low side ponytail to show off the boat neck and V back. My new favorite accessory are crystal earrings. They are so beautiful paired with a gorgeous dress or a simple sweater. They just add a touch of elegance to any outfit. My lipstick is NARS Cruella and it is my favorite red. It is by far my favorite red lipstick to date.  It is the perfect blue red that makes your teeth look uber white. Cheers to a glorious start to the holiday season and happy holiday dress shopping!
OUTFIT DETAILS