It's the most wonderful time of the year and I am in love with this black lace dress, metal belt (model B) and red rockstud pumps. What other time of the year, besides Christmas, do you have a reason to wear multiple fancy dresses? This black lace dress is stunning alone or paired with different accessories. I used this metal waist belt to break the dress up and define my waist. I get so many compliments when I wear this belt (model B) because it is so different than any other belt. It is actually really comfortable too! I also wore it with this dress here.  I have been coveting the Valentino Rockstud pumps for some time but couldn't bring myself to pay $$$$ for them. Lo and behold I found the PERFECT dupe for rockstuds at an AMAZING price. Because they have so many straps to hold your feet in they are actually really comfortable. When I wear lace I like to give it a little edge and I think these pumps do just that.
Reason number 2 why I LOVE this metal belt (model B)…When you have a coat on and are maybe walking to have after dinner drinks or seeing the Christmas sights around town you cant easily detach the belt and add it to the outside of your coat to give it a huge "I'm a fashionista" moment!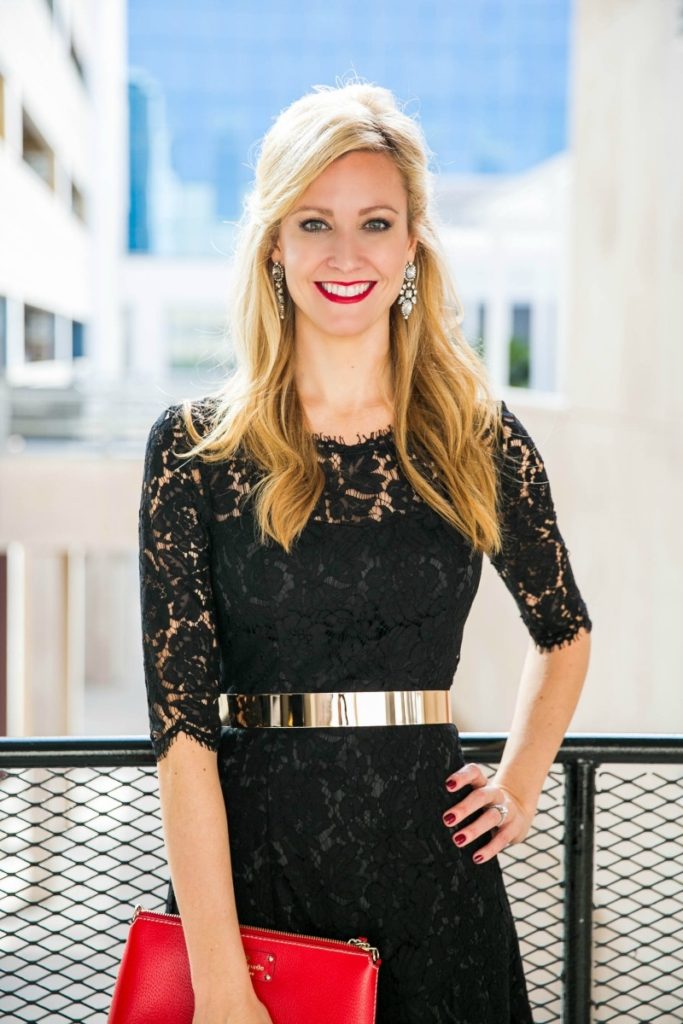 Wishing you a wonderful party season!
XOXO
Sara
photos by: snapshotsandmythoughts