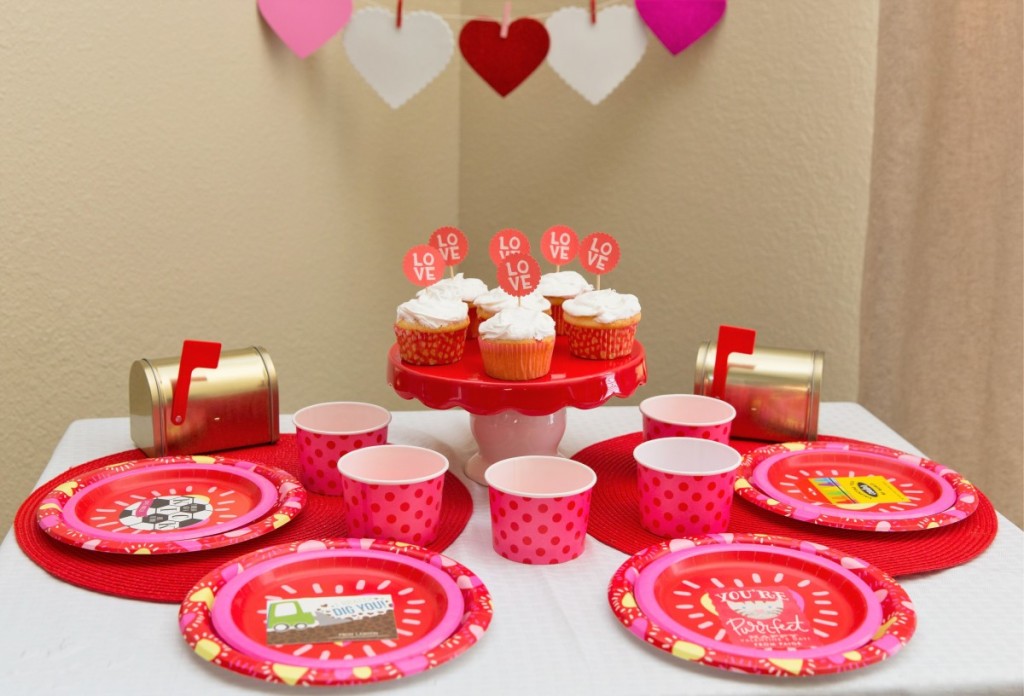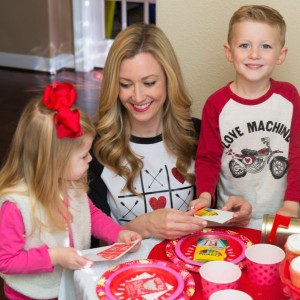 Who's ready for Valentine's Day? I know my kiddos are! Now that Pierce and Paige are getting older they love the excitement of getting those little boxes of conversation hearts and picking out the perfect Valentine's Day cards for their class party. One of my New Year's resolutions was to be a better planner and stay on top of things at my house so, this year I took a different approach to buying the same flimsy Valentine cards. I also saved myself a trip to the store with two kids and ordered them online from Minted.com.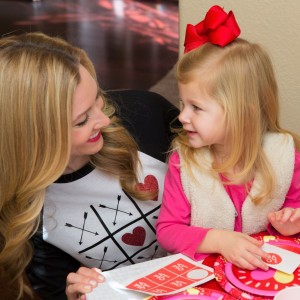 My brother in law and sister in law live two minutes down the street from us and have two kids the same ages as ours. The kids get along so great and were totally excited when I told them we were going to have a party. I found these adorably cute and original Valentine cards at Minted.com. Yeah, the place you normally buy your Christmas cards from! Guess what…they have classroom Valentine's Day cards too! Right now they have a special going on for a Free set of 24 matching custom stickers with Classroom Valentines orders of $20+. We had a few left over stickers and I stuck them on a toothpick to make cupcake toppers. Way to be resourceful right?!?!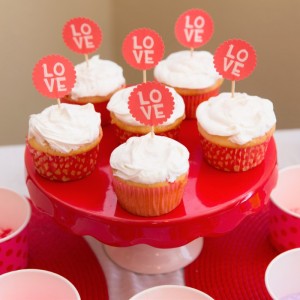 I let each kiddo pick out their Valentine cards along with coordinating stickers. Noelle is an awesome soccer player so naturally, she picked the soccer ball cards. Pierce is super into coloring right now so he picked the coloring box cards. Paige is my animal lover and obsessed with all things cats. She of course picked out the cutest kitty cat cards.  Landon is all boy and loves to dig and ram cars so he got the awesome excavator cards. I upgraded Paige's cards using the pearlized paper because they were so pretty.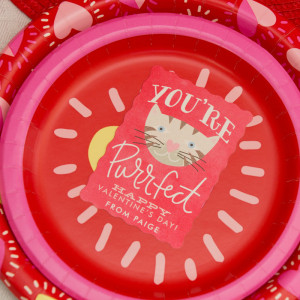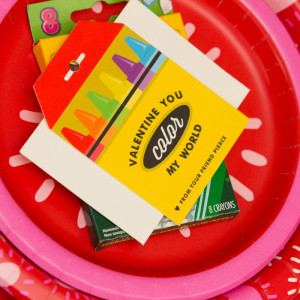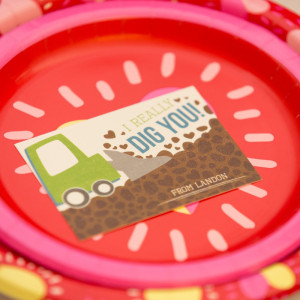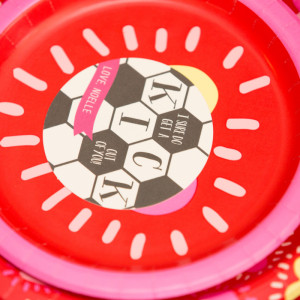 As you can see they loved putting their cards into the envelopes.  Pierce insisted on licking them and of course Paige has to do whatever big brother does! After about three envelopes they gave up licking and resorted to using just the stickers. Noelle was so excited her cards and stickers were personalized with her name!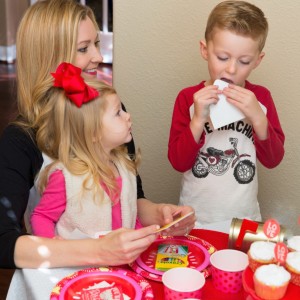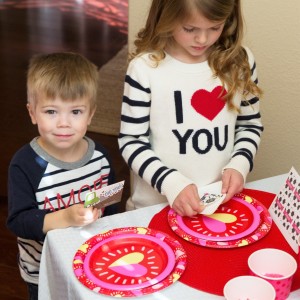 Next, I brought on the cupcakes for some decorating time. They were all so excited and squealed about getting to decorate them however they wanted. Pierce and Noelle took their time and carefully picked sprinkles from each different container. Paige and Landon, well…they decided to "drink" the sprinkles! We were laughing so hard at the two little ones drinking their sprinkles while the dog quickly made his way under the table for a chow fest.  I love that our family is nearby so we are able to create these magical memories with our kids together.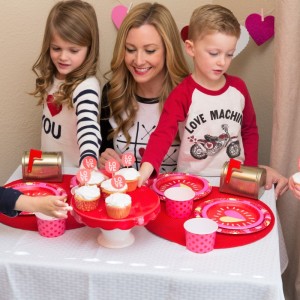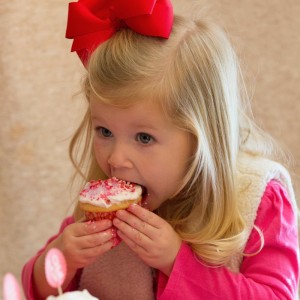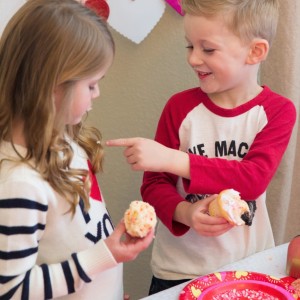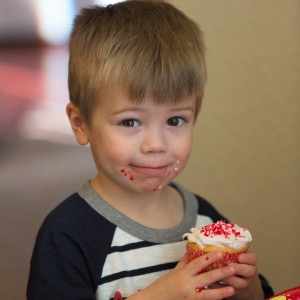 May your Valentine's Day be filled with the ones you love, chocolates, flowers and a bunch of hugs and kisses from your friends and family.
XOXO
Sara
My Valentine's Day Shirt HERE