One of the most frequently asked questions I get, is about my hair. How do you get great hair? Hair growth is also about growing HEALTHY hair that will last and not break off from damage. Well, now I am here to divulge my dirty hair secrets…no really, my hair is always dirty! There are loads of salon products that you could use if you wanted, but keep on reading to find out exactly how I treat my hair.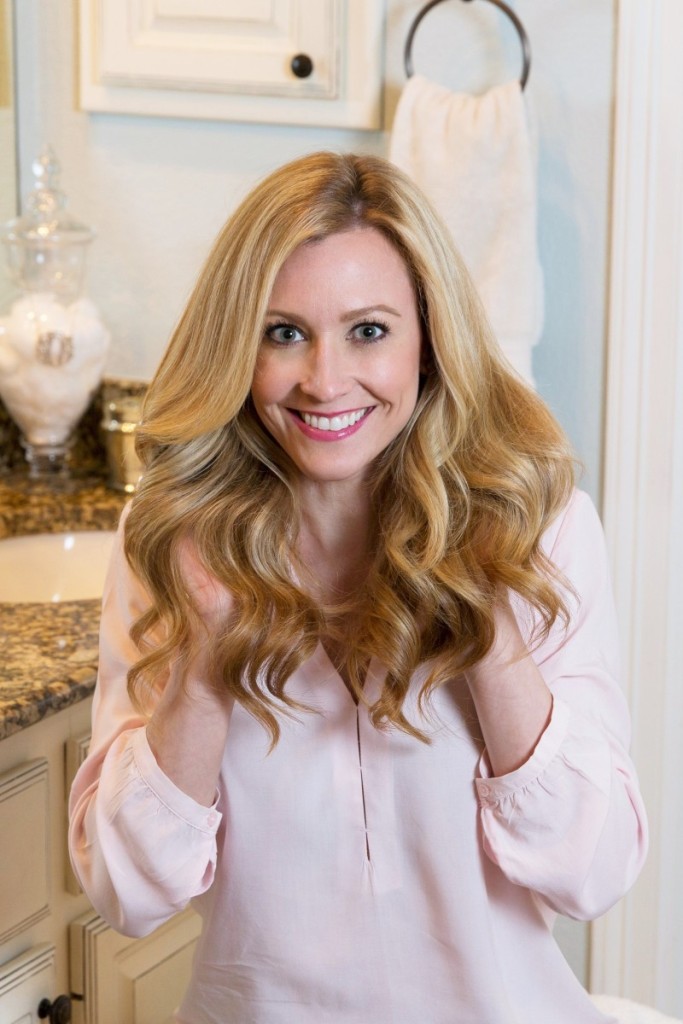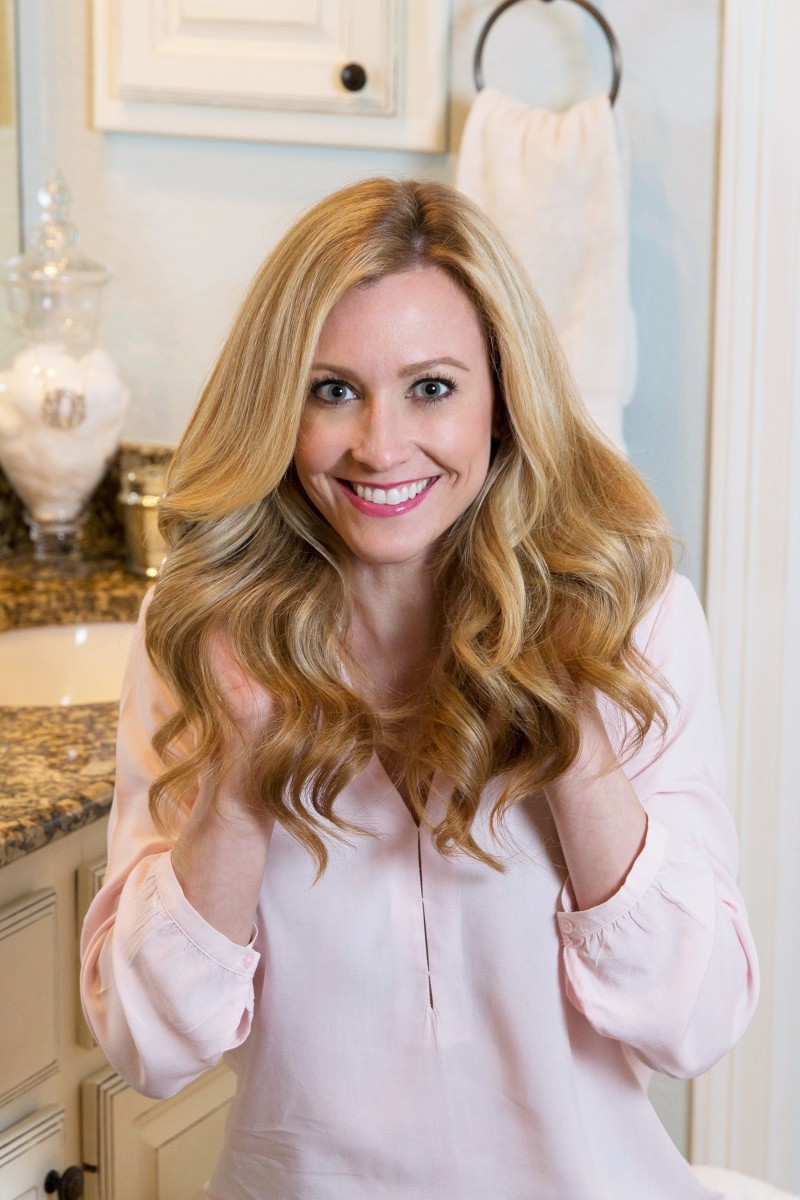 Let me take you back to the years between 1989-1993. This was a horrifying hair time for me. Stephen King could probably write a book about my hair back in the day and it would be on the NY Times Best Seller's List. NO JOKE. I had wavy/curly hair, a widows peak (you know, where your hair line comes to a point on your forehead), straighteners were not a hot commodity back then and I was growing up in a small town where fashion and hair were not numero uno on my list. My mom would not let me have bangs. EVER, as in big bangs with half a can of aquanet were the thing and I WANTED BANGS. So, what was a young gal to do? I.CUT.MY.OWN. Not only did I cut my own, but I cut them wet with a Fiskars school scissors. Those bangs were half an inch from my scalp, curly and looked like hell. I tried to straighten them with a curling iron to no avail. I was stuck and looked brutal. To top off the bangs I had a blunt cut bob up to my chin. Well, with curly hair and 1/2 inch bangs I was not winning any hair awards any time soon. Except maybe the worst hair award.
Now that you either laughed your butt off or screamed in horror, let's fast forward to high school. I started to get my hair game together asap because my family moved to Austin, Tx and the girls in my high school were pretty and they all had straight, long hair. Everyone was saving up to buy a Chi iron to get the flattest, straightest hair possible. My pseudo wavy hair escapade was beginning to look up!
Present day, I love my hair, I take care of my hair and I have been able to keep it healthy and long with these simple tips.
Great Hair Tips
Hair Cut- Get a GOOD haircut. I always cut an inch off before starting to let my hair grow out. Go to a reputable stylist. My friend owns a salon franchise and I know I'll get a great cut when I visit her! Try not to use a razor or any thinning techniques. I feel like it contributes to split ends faster.
Don't wash your hair every day. I wash my hair max, 2 times a week. See my hair washing schedule below. Just like washing your face, the more you over wash the more your body over produces natural oils to make up for the ones your washed away. It may take 2-3 weeks for your scalp to adjust but trust me, the oil will slow down!
Use a quality blow dryer. Mine blows a lot of air that is not super hot. It dries my hair so fast without frying it. MY BLOWDRYER HERE
Use a serum on the ends to seal them and protect against heat damage. I swear by BioSilk and Moroccan Oil. I have used BioSilk since high school!
Wet Brush- Your hair is most susceptible to breakage when it's wet. I use a brush specifically for wet hair. Please, for the love of healthy hair stop raking through your hair like a pile of fall leaves. Be gentle and loving. No one likes a hair hater! Wet Brush
My friends have recently recommended that I try out shark tank hair growth to help speed up my hair growing. I haven't yet got around to trying it, but since I have heard such great things, I thought it would be worth while mentioning in my post! Let me know how you guys get on with it, I will follow up in my next post!
Hair Mask- I use a great deep conditioner 1-2 times per week. I slather it all over my hair, tie it in a bun and cover with a shower cap for 30 minutes. This really moisturizes your hair and keeps it soft and supple. Hair Mask1 | Hair Mask 2
Sample Hair Washing Schedule
Day 1 – Wash Hair and wear it down, straight, curled however you like it.
Day 2- Wear Hair Down
Day 3- Half up Half Down, Braid,
Hot Bun
(bun pic below)
Day 4- Wash Hair and wear it down, straight, curled however you like it.
Day 5- Wear hair down
Day 6- Fun half up half down hair style
HOT BUNS IN THE MAKING aka My Saving Grace
I have also included a slider below where you can purchase any of the products you may need for long gorgeous healthy hair!
Who is ready for great hair in 2016?