Summer is in full swing and that means pool parties, friends stopping by and late night laughs on the patio.  Stay in relaxation mode by making pitcher cocktails to serve a crowd.  From mojitos to margaritas and everything in between, here are my five favorite patio pitcher cocktails.
5 Summer Patio Pitcher Cocktails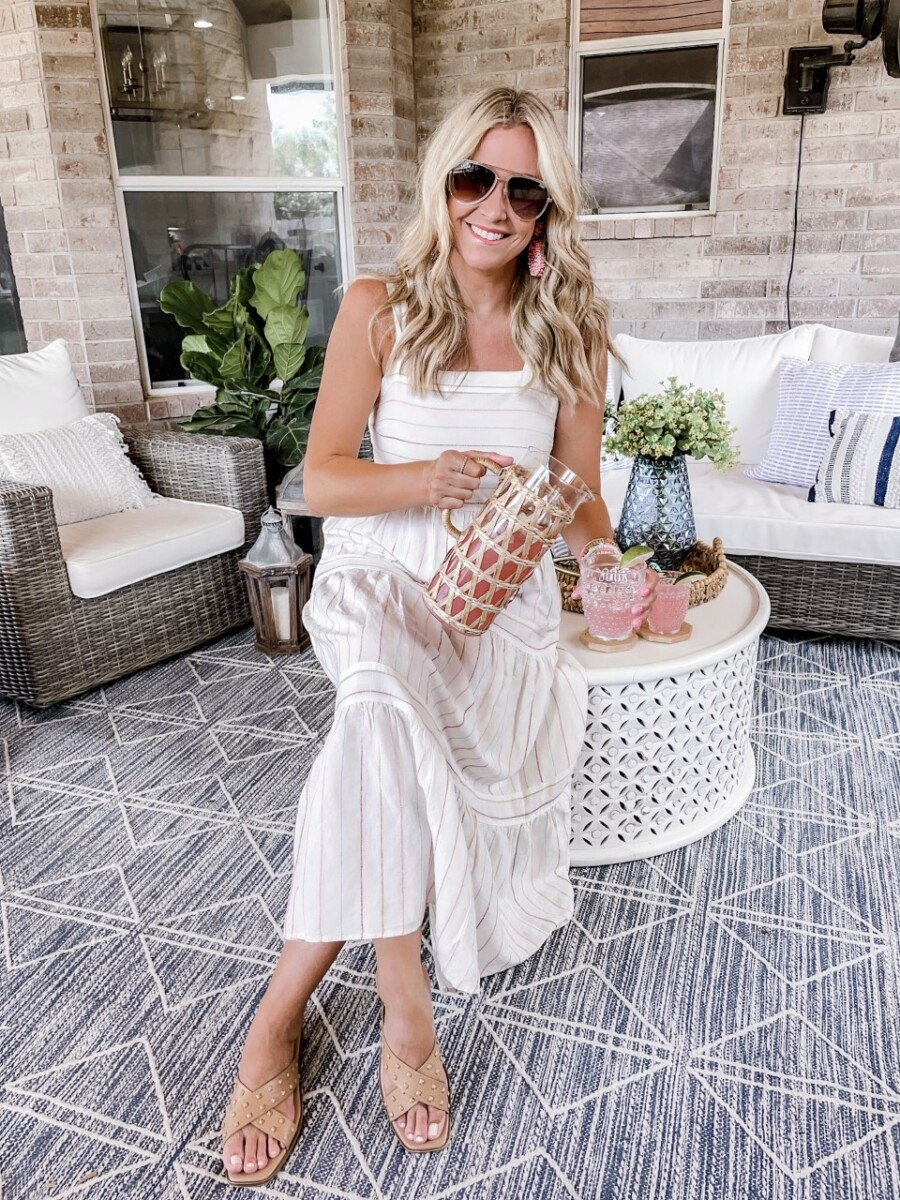 Dress  /  Sandals  /  Ring  /  Bracelets – HAUTE15 for 15% off
Get all of our patio details over in this post!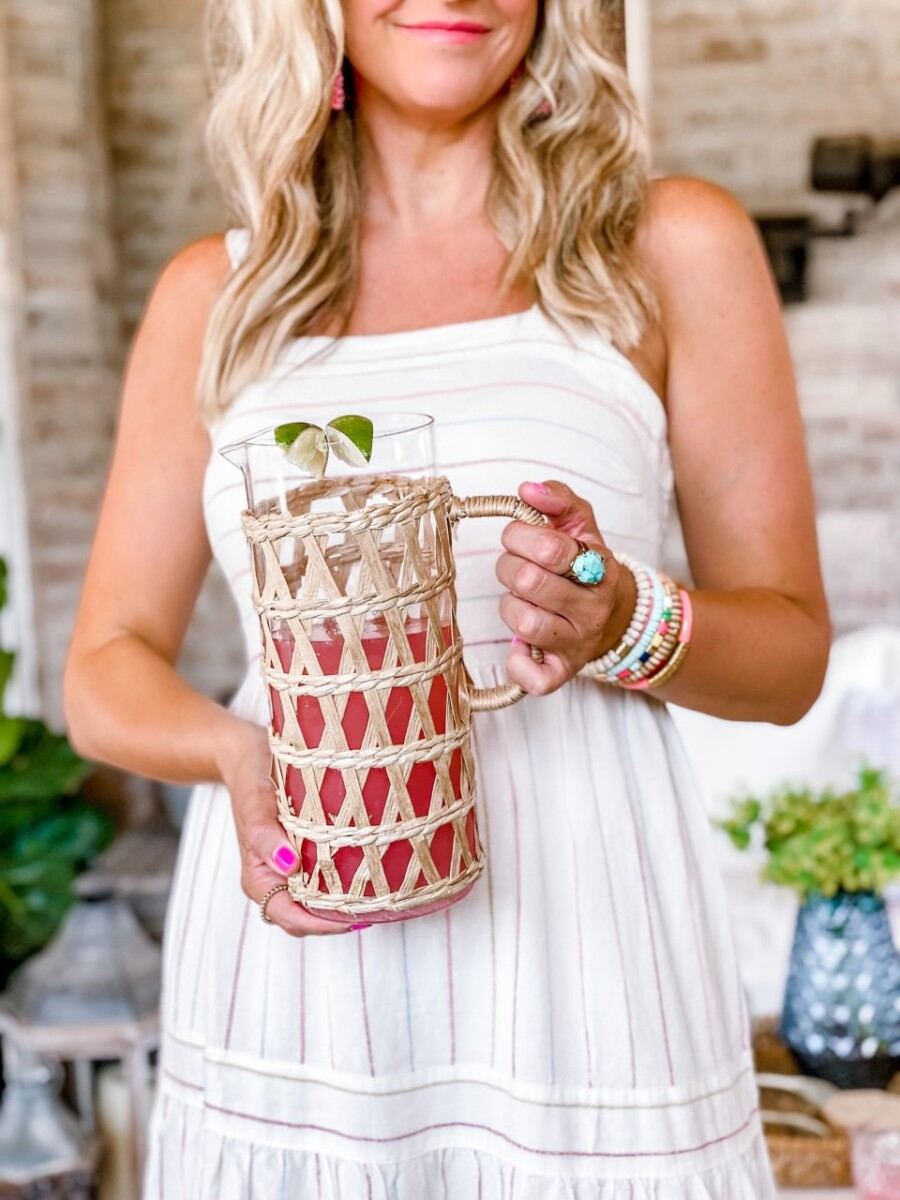 Pretty Pitchers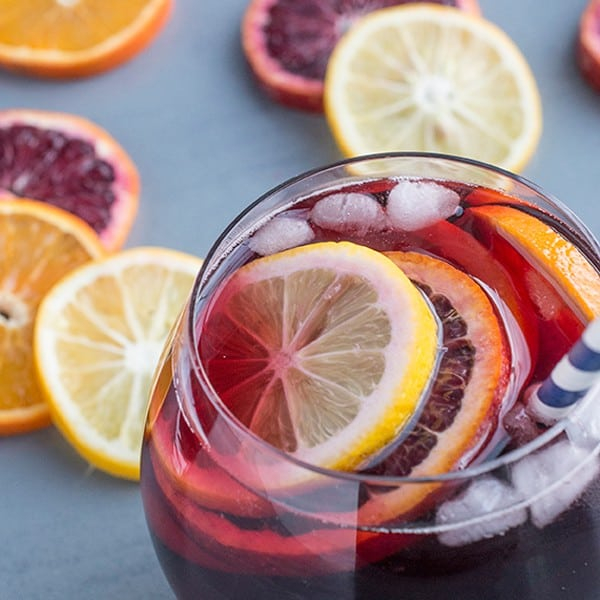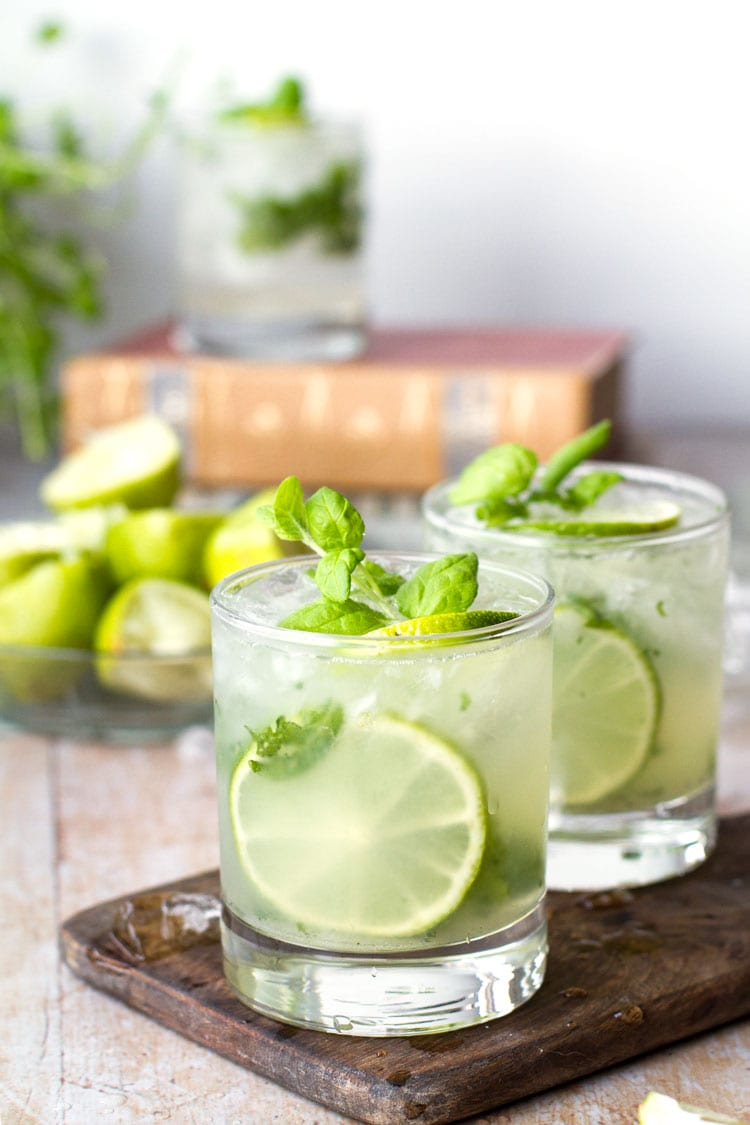 3. SUMMER BEER
This is a recipe passed down to me when I moved into our neighborhood.  My friends and I make it all the time because it is SUPER easy and a crowd pleaser!
1 12oz Can Frozen Pink Lemonade
3 Cans Light or Ultra Light Beer- I've been using Michelob Ultra lately
1/2 Cup Vodka
Stir slowly until frozen lemonade dissolves then garnish with rapsberries, blueberries.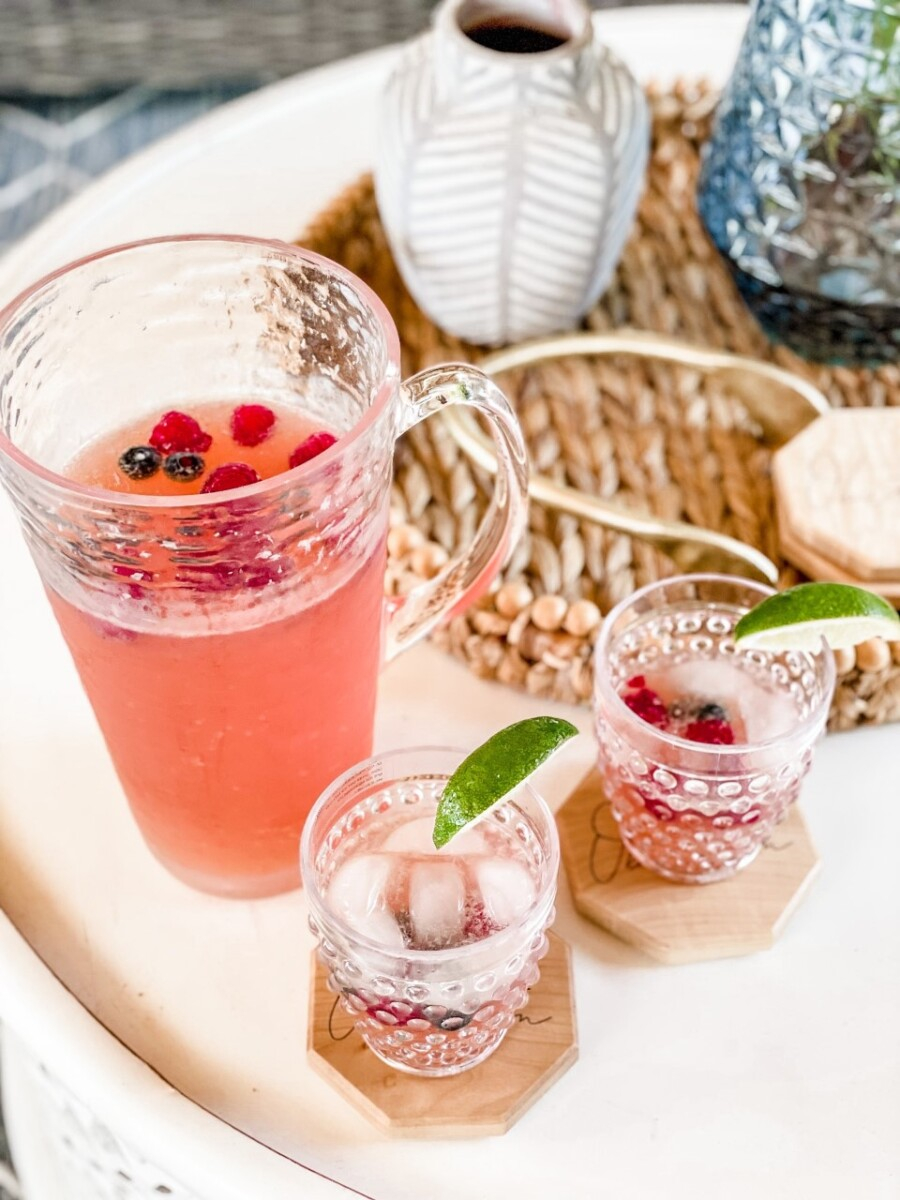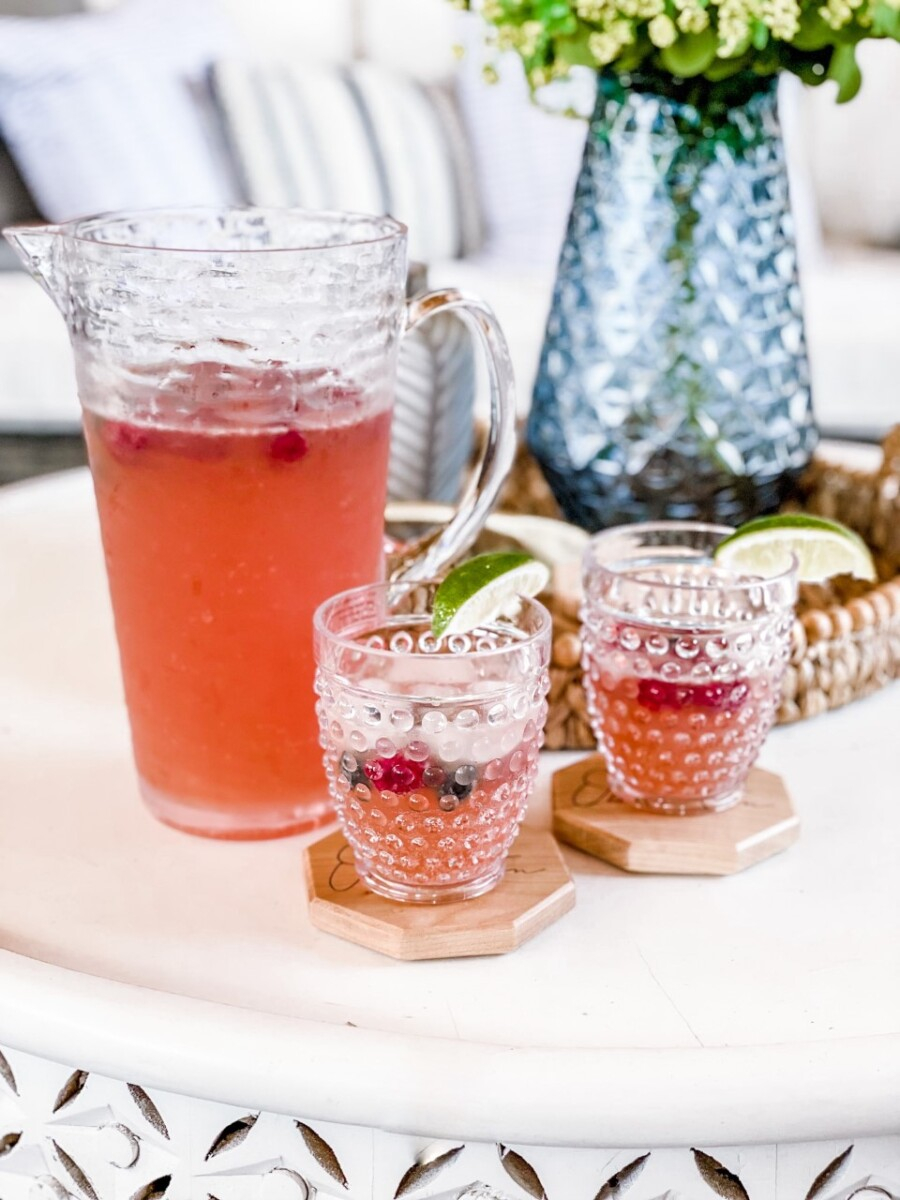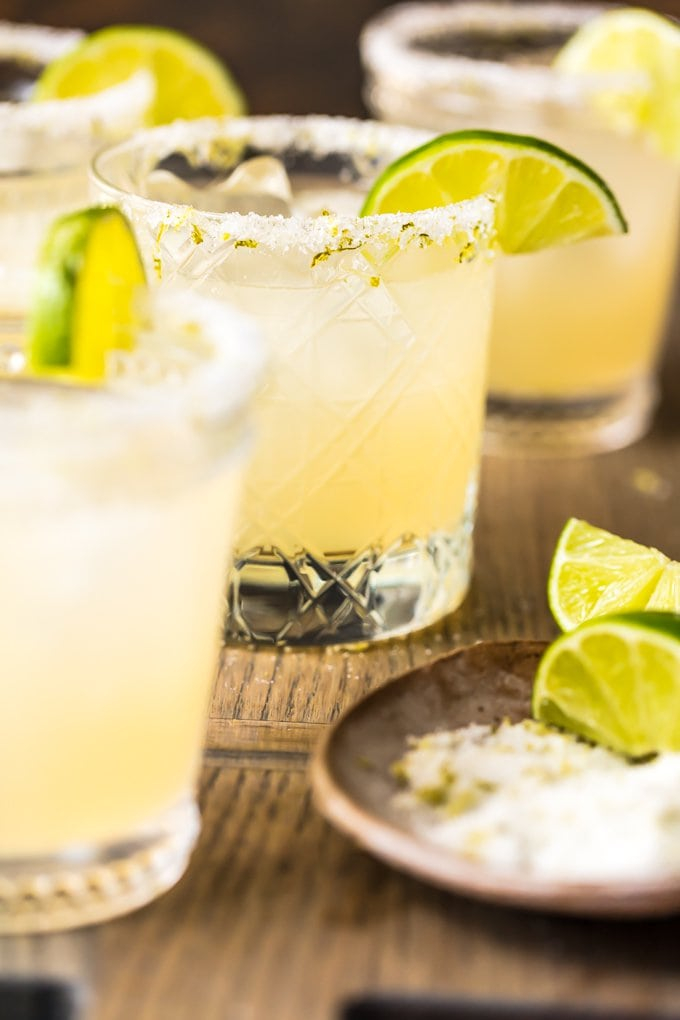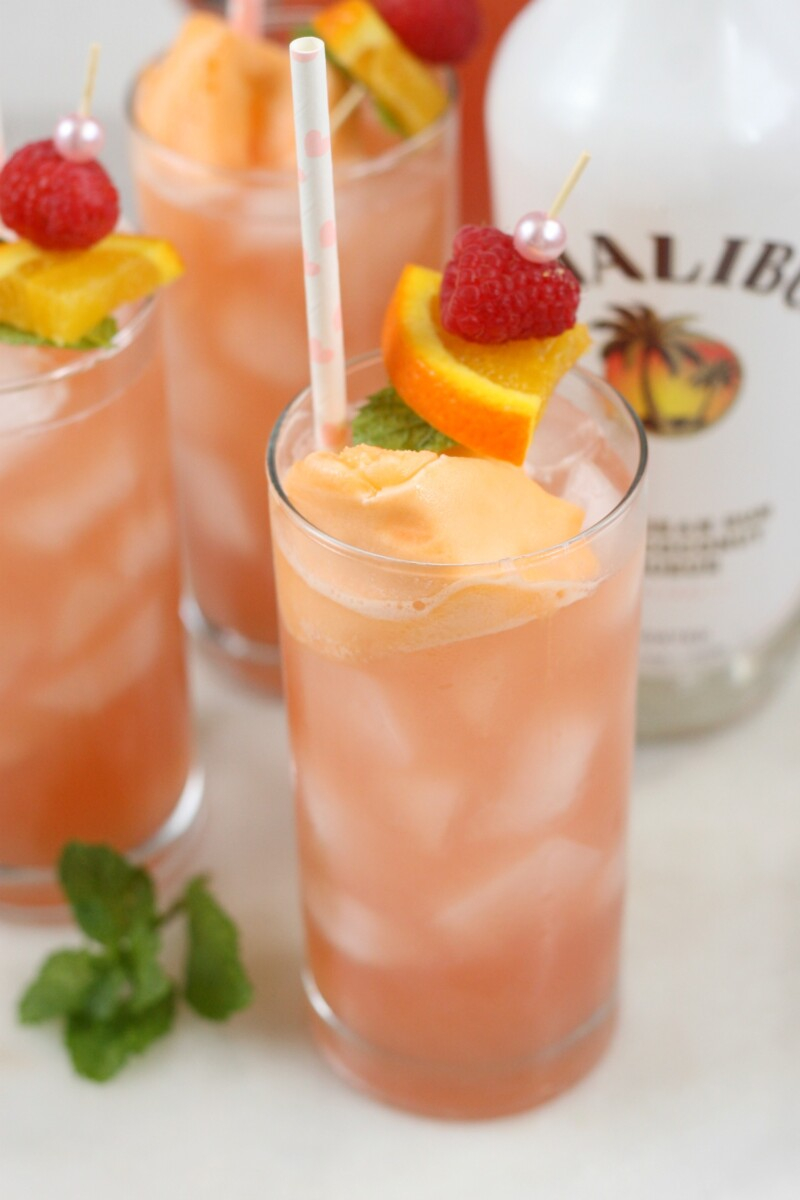 Pin the image below to save this page for later!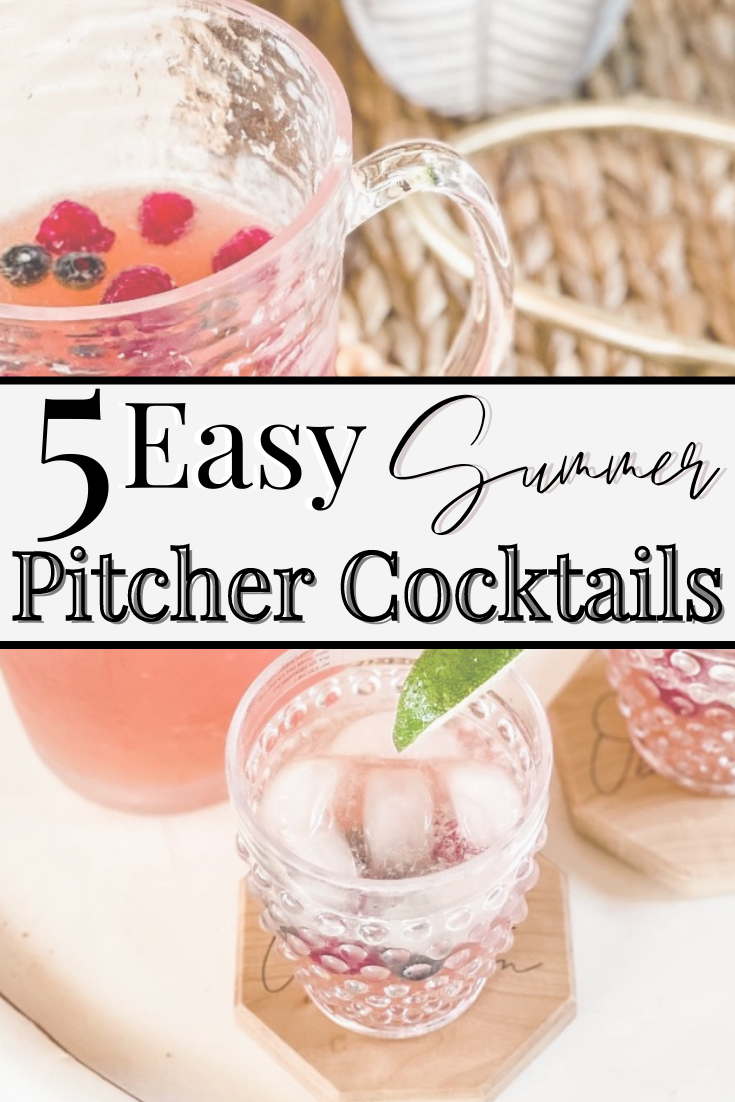 Be sure to check out some of my favorite summer dinner recipes.
Happy Sipping!
XO-Sara
Which of these pitcher cocktails would you like to try most?  Let me know in a comment below!