Summer was made for cookouts and I've got eight
summer side dishes
that will
pair well with anything
you pull off the grill.  From quick and simple salads to make-ahead marvels, you'll steal the show with any one of these recipes.  Need drinks for a crowd?  Check out my favorite
patio pitcher cocktails
.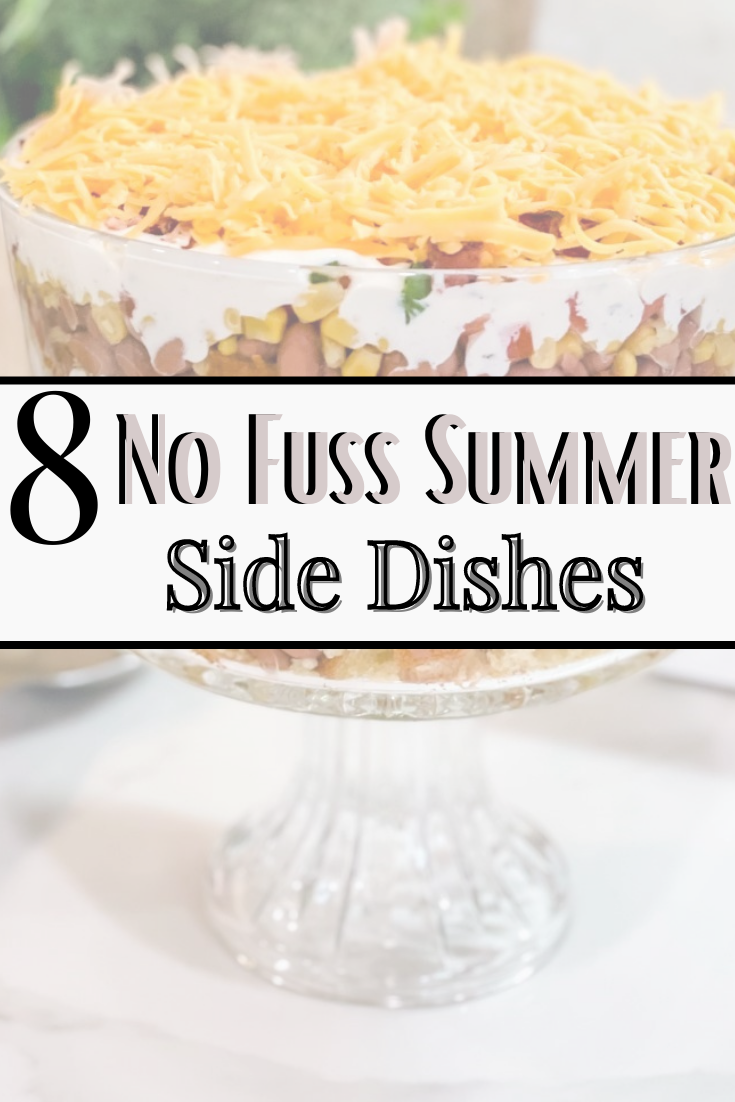 Summer Side Dishes
CREAMY JALAPENO CORN:
This recipe was given to me by a friend who makes this recipe year round, but I think it's perfect for summer.  Simple ingredients and ease of assembly makes this spicy dish a to-go for weeknight dinners.
1 8oz block Cream Cheese
1 stick Butter (unsalted)
4 11oz cans Shoepeg Corn (drained)
3 Tbsp diced pickled Jalapenos with juice (more or less to taste)
Pour corn into a large mixing bowl, set aside.  In a microwave safe bowl, melt the cream cheese and butter together, stirring until completely smooth.  Pour cream cheese/butter mixture over the corn and combine.   Add jalapenos with juice to the corn mixture until desired spice level is reached.  Pour corn mixture into a glass dish and bake at 350 degrees for 30 minutes or until bubbling, stirring occasionally.
ZHUZHED UP BAKED BEANS:
My friend Laine makes these zhuzhed up baked beans!  They are a staple side at any barbecue, but don't serve boring beans – zhuzh up a can of store bought beans with a few ingredients you probably already have in your pantry to create a stellar side!
4 slices thick cut bacon
1 white onion, diced
1 28oz can baked beans
3 Tbsp ketchup
2 Tbsp yellow mustard
1 Tbsp brown sugar
On the stove, cook bacon to desired crispiness, remove from pan, set aside.  In the bacon fat, cook the onion on medium to medium high heat until translucent, stirring occasionally.  While the onions are cooking, chop the bacon into bite size pieces.  Pour the can of beans into a mixing bowl, stir in all ingredients.  Pour bean mixture into a glass dish and bake at 350 degrees for 30 minutes or until bubbling, stirring occasionally.
Talk about the perfect summer side dishes for a crowd.  My neighbor makes this for all of our get togethers.  It tastes even better the next day!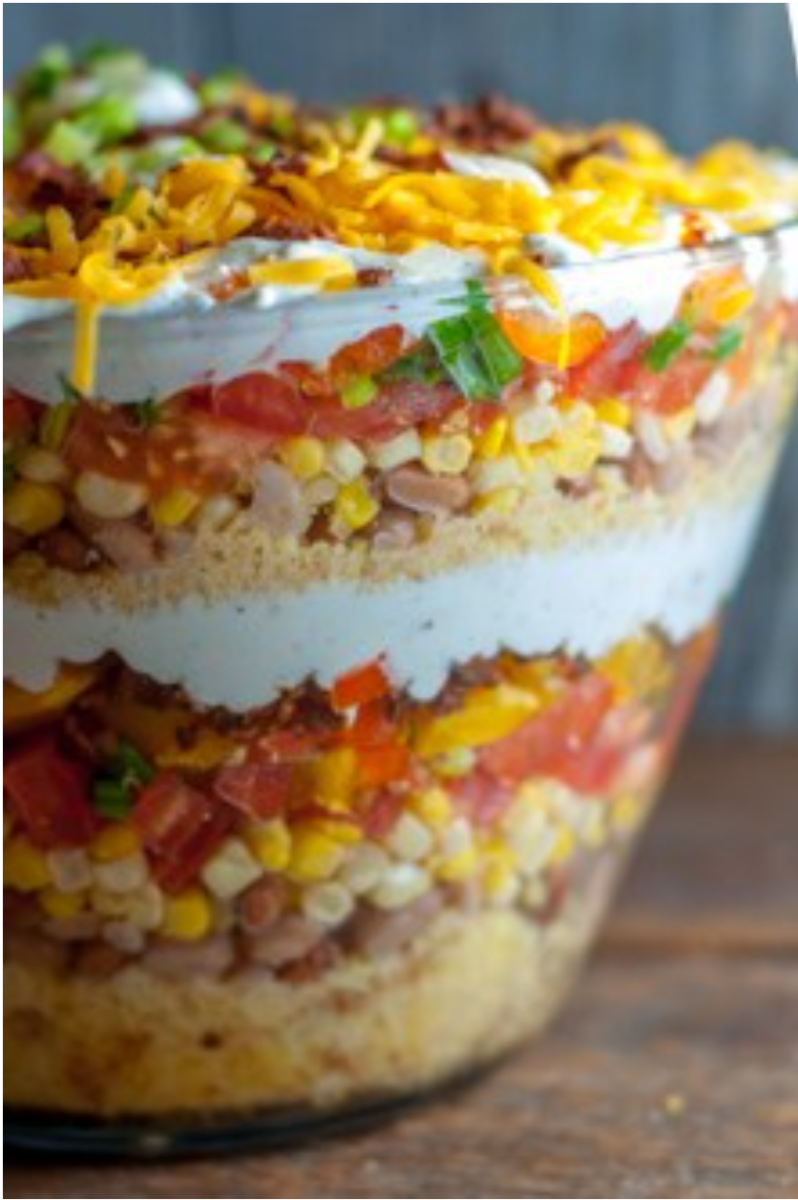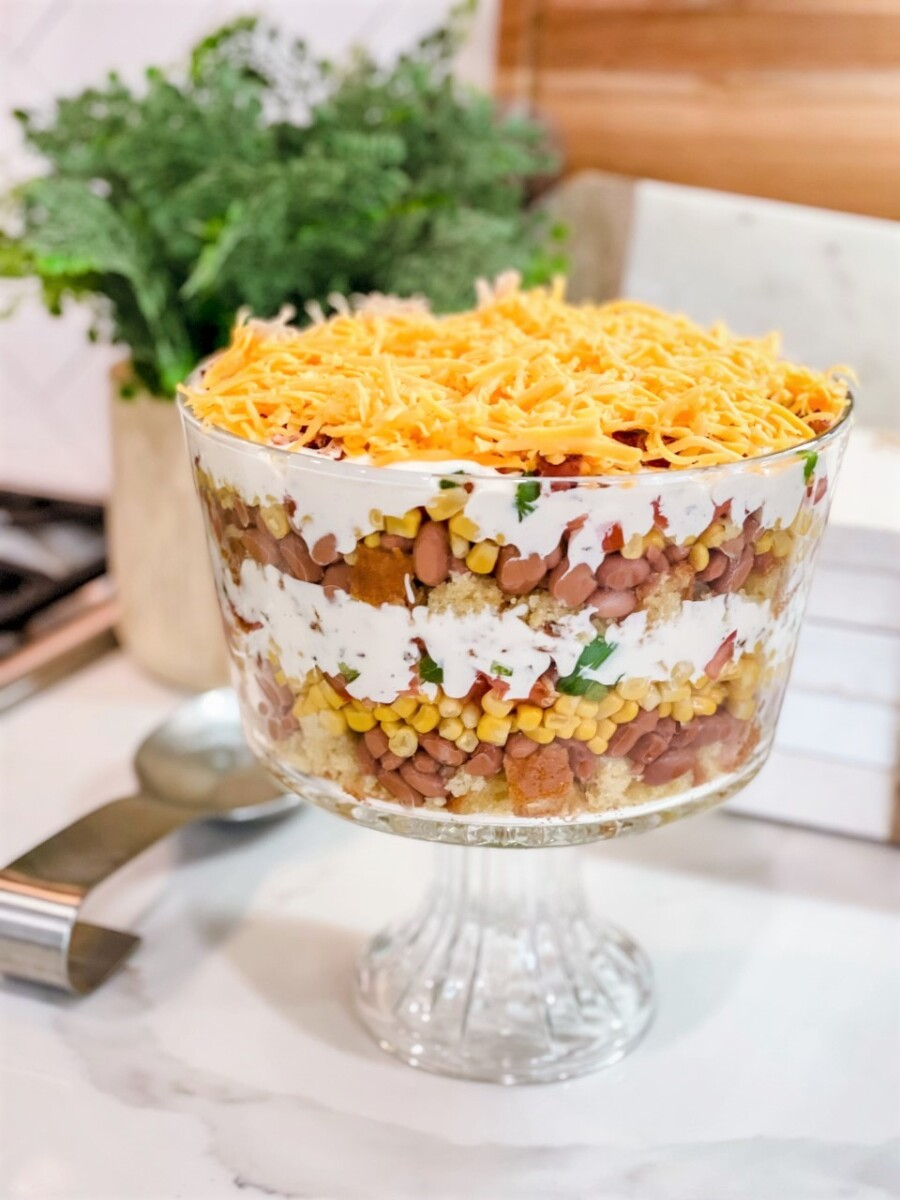 My latest addiction has been Chicken Salad Chick broccoli salad. This one is super similar and I can't get enough!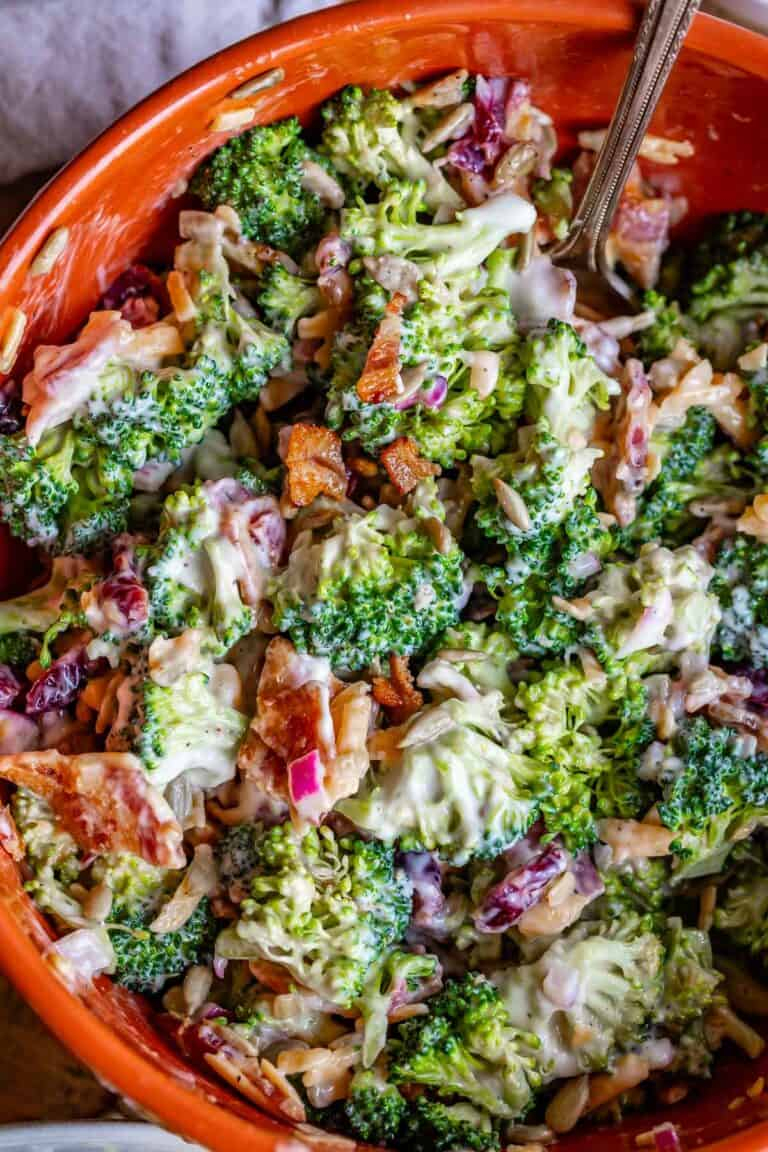 This is your favorite pasta salad, but much much better!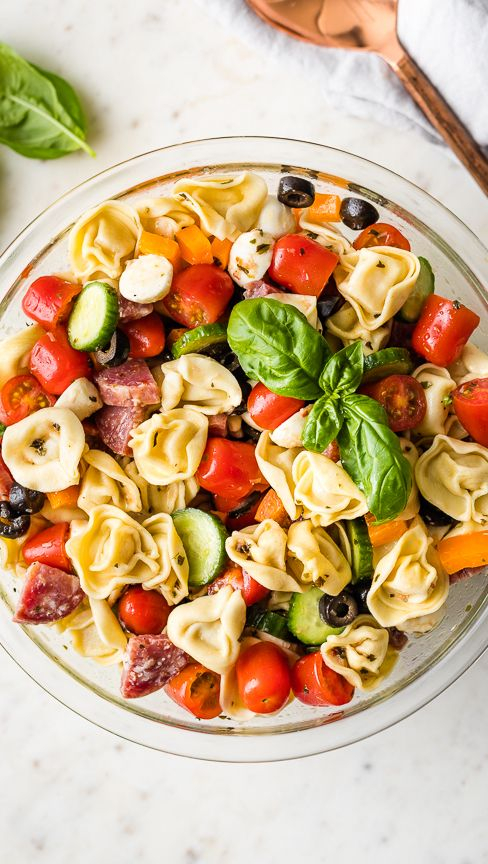 Simple and delicious, this salad platter will be a regular on your dinner table.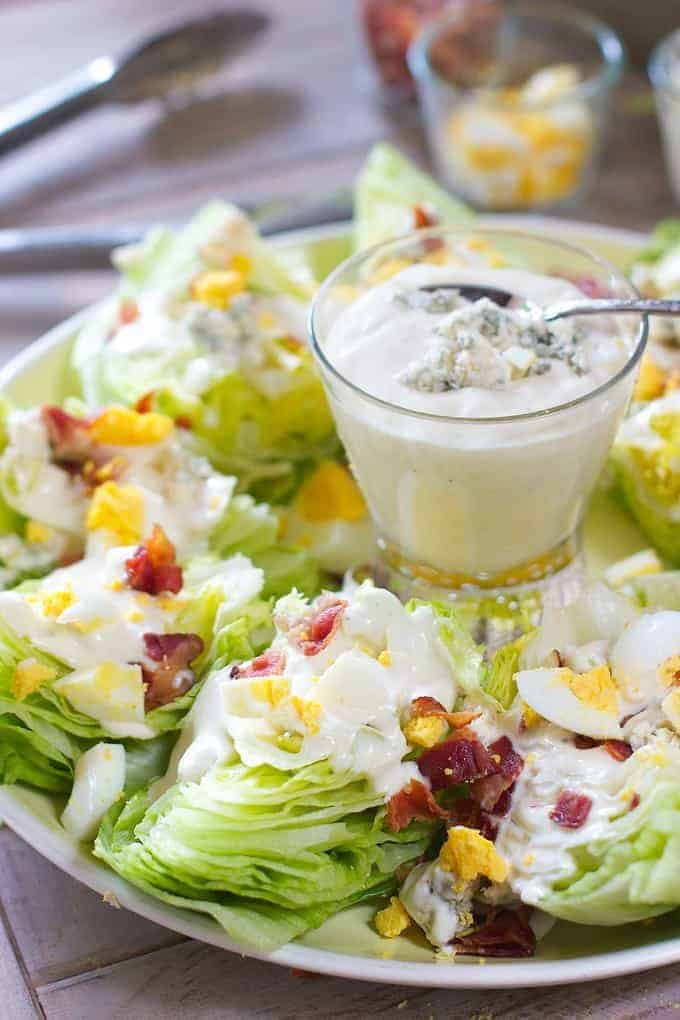 A classic seven layer salad.  Make it as written or layer up ingredients you love.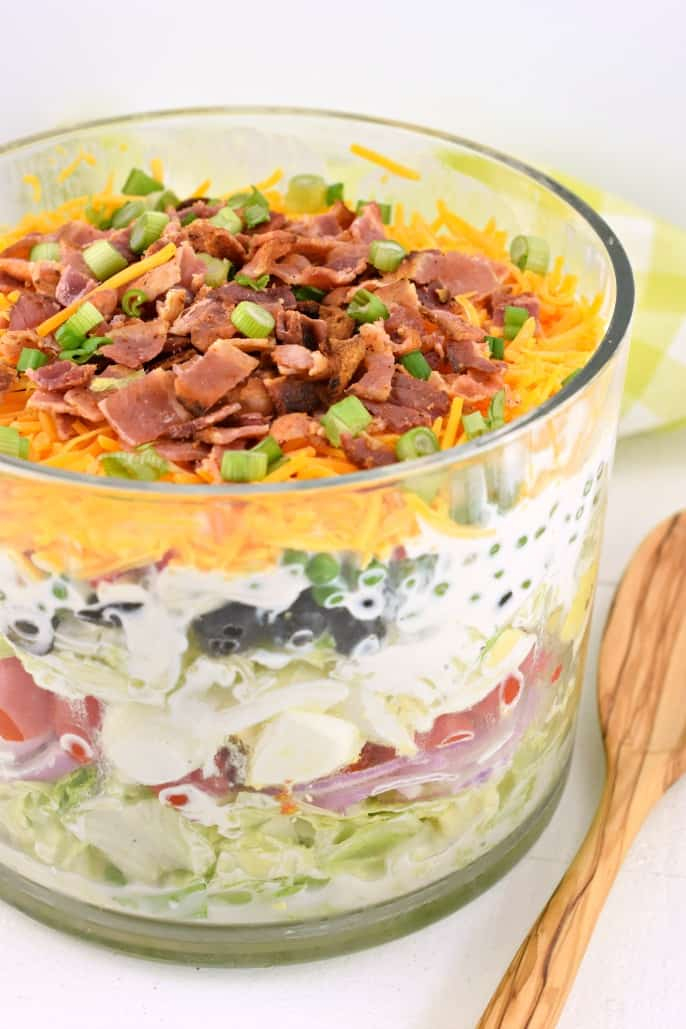 Cheesy, melty, crunchy goodness.  This casserole will have you coming back for seconds.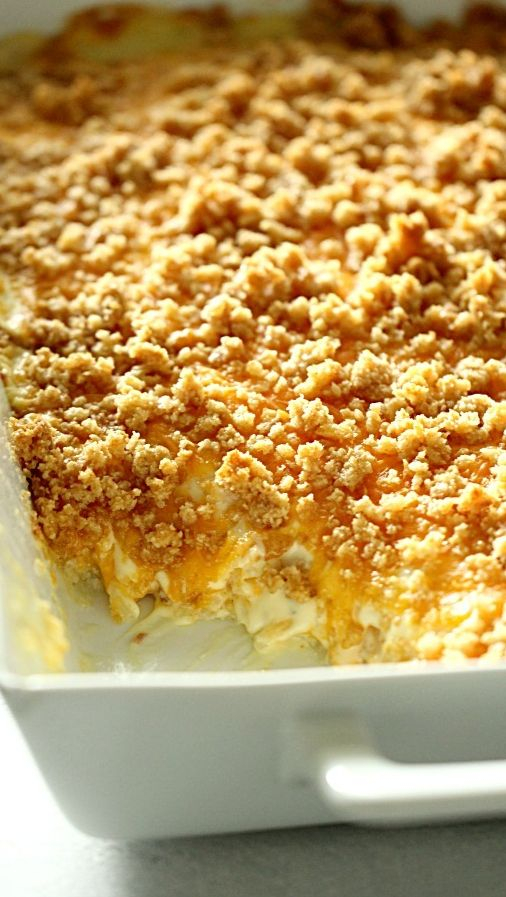 What are your favorite summer side dishes?  Let me know in a comment below!