Hey Hey!  How are all of you doing?  I hope all of you are safe and healthy during this unprecedented time.  With all of us spending a lot more time at home, who is spending  more time on the back patio or hanging outside on the driveway?  I have to get outside with the kids multiple times a day for a breather and to let them get some energy out.  Taking glass outside makes me nervous so I was happy when I found this Corkcicle glass with a lid along with this Vinglace wine chiller on sale at Nordstrom for 40% off.  It keeps your favorite low calorie cocktail recipes chilled while also protecting the glass bottle.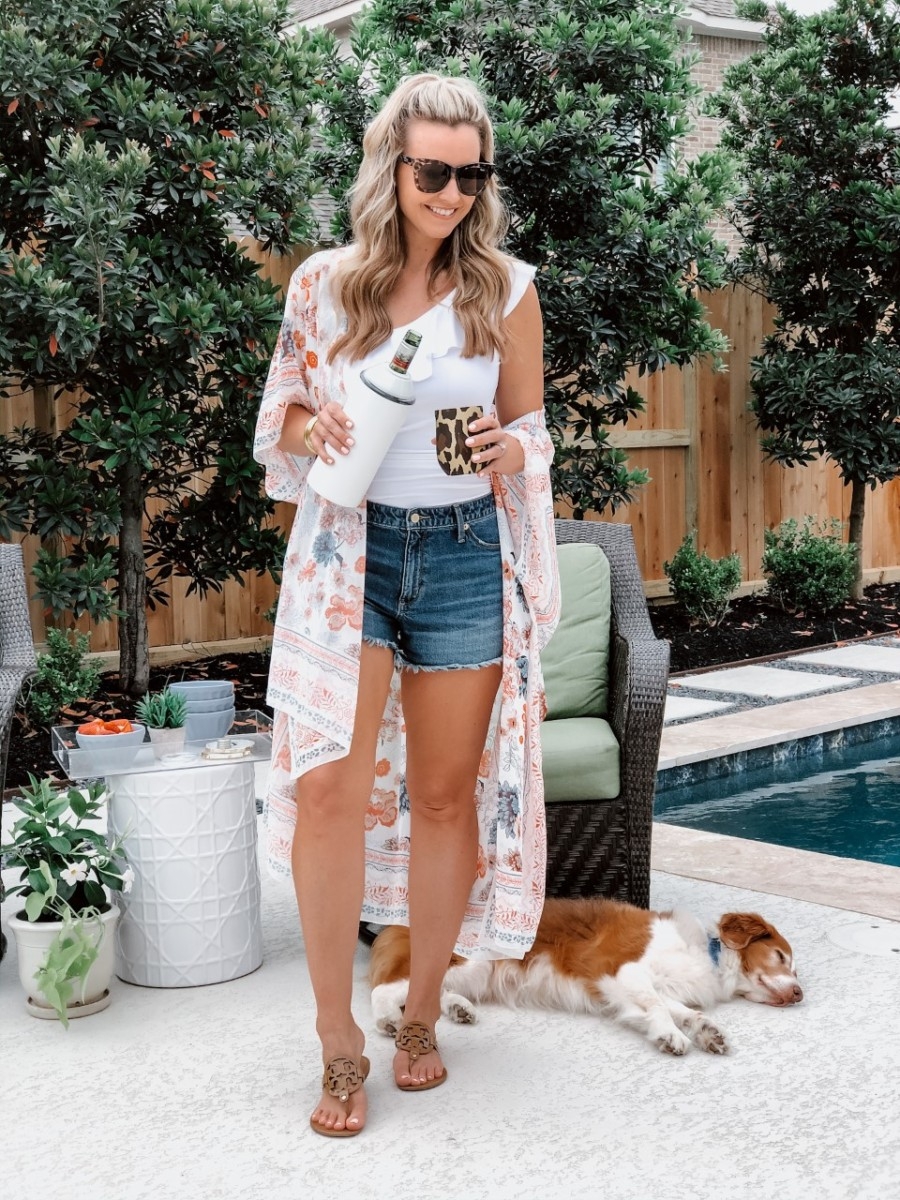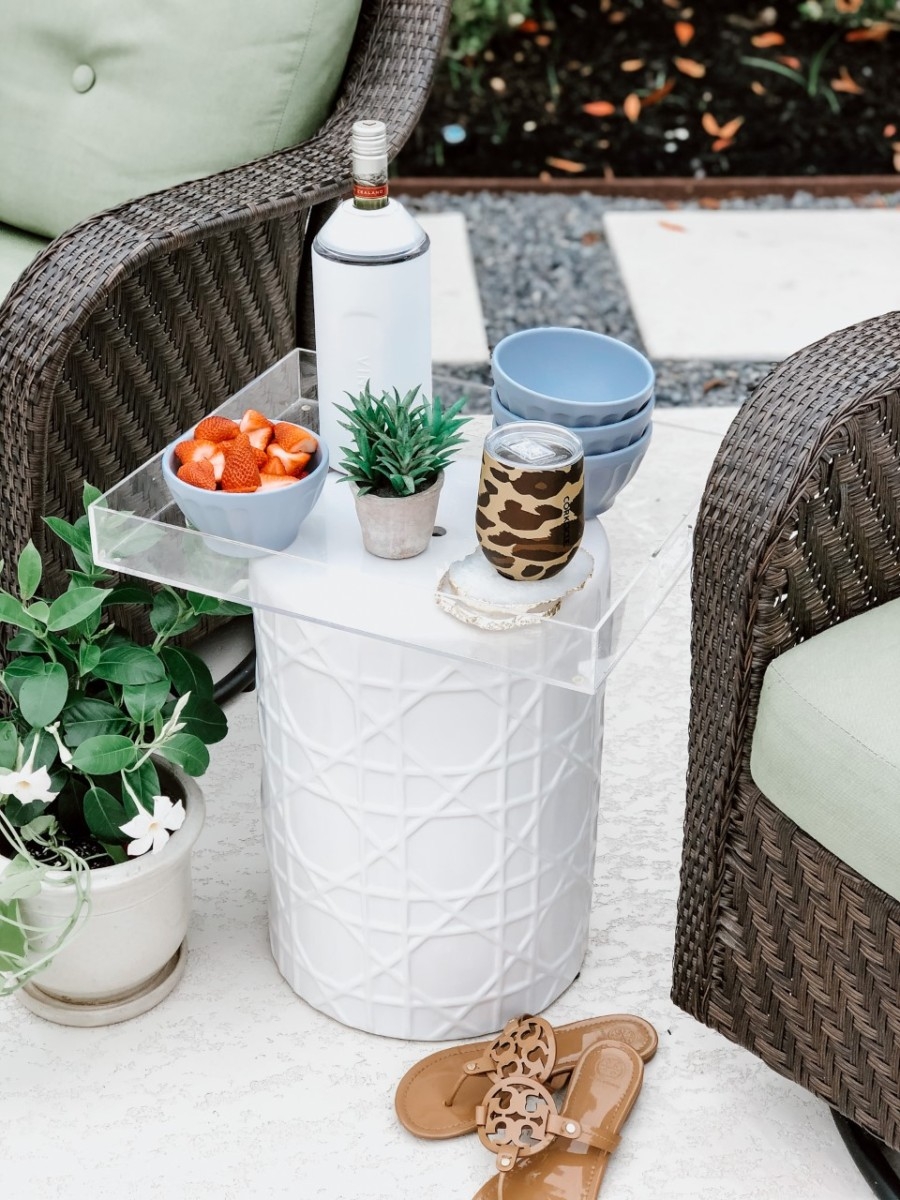 This leopard Corkcicle canteen makes the perfect water bottle or non glass option for holding your wine.  Don't forget the snacks! I swear lunchtime has just become a full on snack buffet.  Nordstrom has the greatest little bowls for snacks or late night treats.  They are the perfect size for fruit, cereal or ice cream. My kids love them and have already claimed them as their own bowls.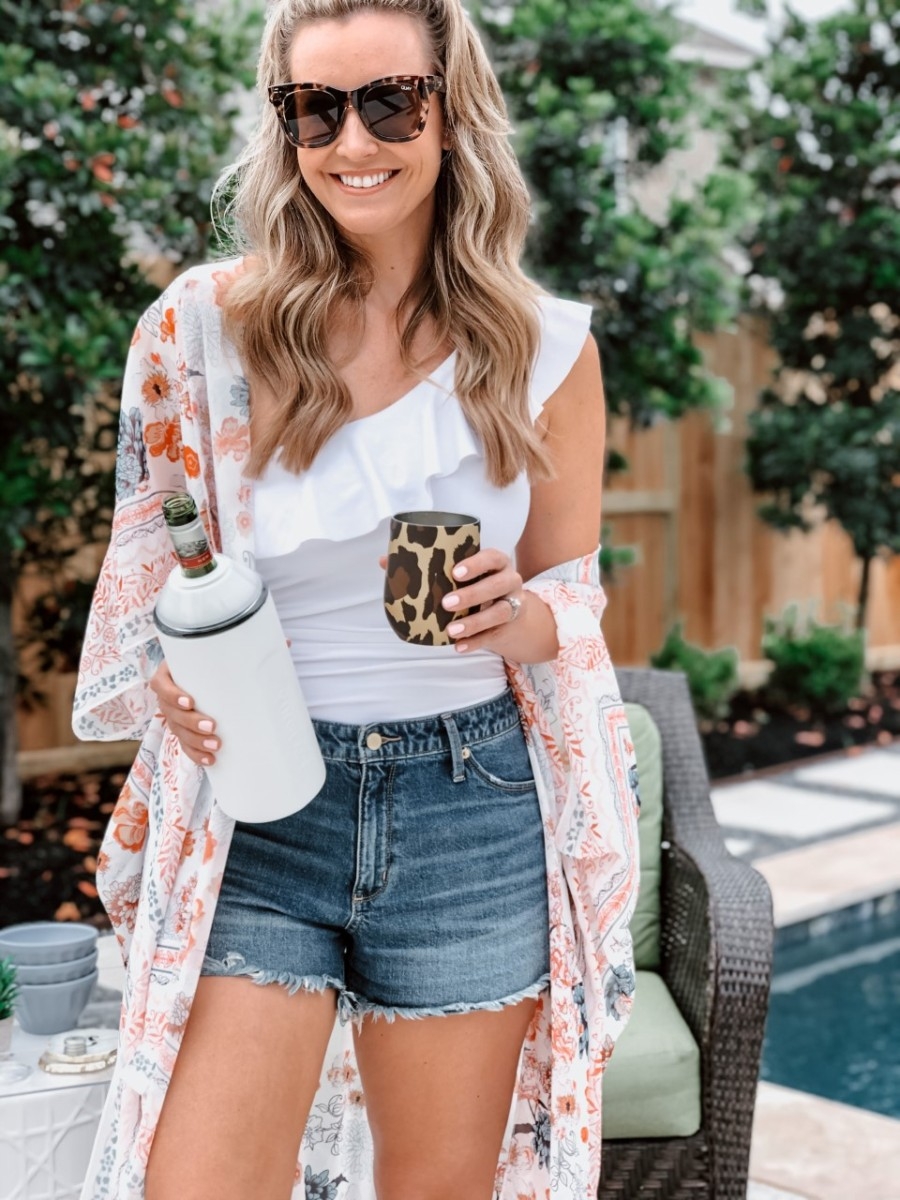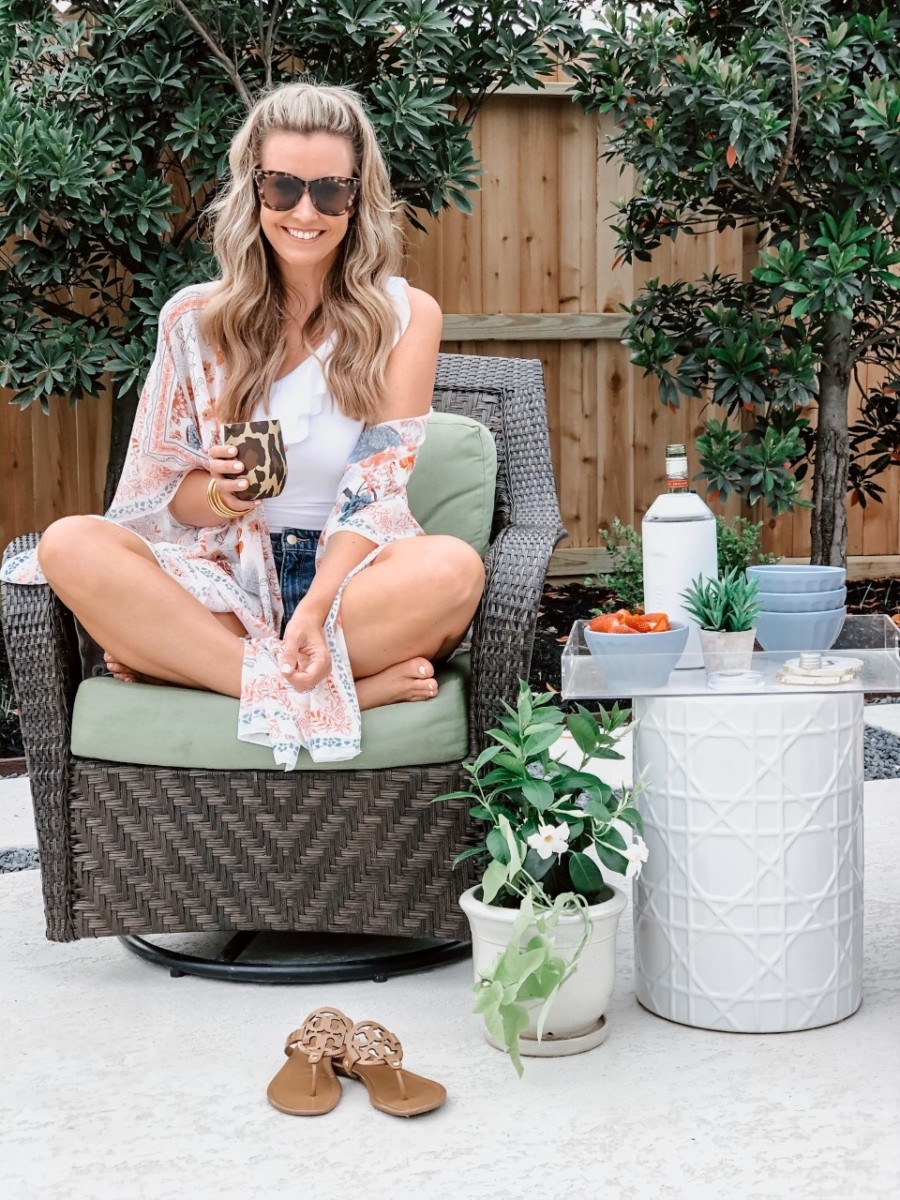 Low Calorie Cocktail Recipes
Skinny Mojito
6-8 Mint Leaves
1/2 Lime
1/2-1 oz simple syrup
Lime White Claw or Truly
1.In the bottom of a tall glass squeeze juice of 1/2 of a lime. Add the lime and mint leaves, and muddle together.
2. Fill glass with ice. Add simple syrup, and fill to the top with lime hard seltzer. Stir to combine.
3. Garnish with more mint and lime if desired.
About 95 Calories
Limeade & Vodka
16 oz Minute Maid Limeade 15 Calories
2 oz Tito's Vodka (gluten free) or Ketel One
1/2 Glass Ice
Stir both ingredients together for limeade with a kick!
About 160 Calories
Skinny Jalapeno Margarita
1.5 oz silver tequila
1 oz light orange juice
1.5 oz fresh lime juice
1 dash light agave nectar or stevia for sweetening (add more or less to taste)
2 slices fresh, seeded jalapeno
Optional- Salt for rim.  I also love Salt Y Limon if you can find it!
Add ingredients to shaker, along with a slice of jalapeno and strain into a salt rimmed margarita glass.  Add extra lime and jalapeno for garnish.
About 105 calories
Crystal Light & Vodka
1 Packet Crystal Light Water Bottle Packet ( I like peach tea, raspberry lemonade & lemonade)
8 oz Water (half a bottle of water)
1/2 Bottle Topo Chico – Optional
2 oz Vodka
Mix all ingredients together with ice.
About 140 Calories
Bougie White Claw
1 Can Ruby Red White Claw Seltzer
1 Oz Vodka
Dash of Ocean Spray Diet Sparkling Cranberry (comes in a can by sparkling water or juice isle)
Mix White Claw Ruby Red with vodka and a dash of diet sparkling cranberry for a splash of sweetness.  This is optional but I like a touch of sweet.
About 170 Calories
Easy Classic Low Calorie Cocktails
Rum and Coke Zero (about 97 calories)
Red Wine- Pinot Noir (120 cals) / White Wine- Sauvignon Blanc (120 cals)
XO- Sara
Thank you to Nordstrom for sponsoring today's post.
What are you favorite low calorie cocktail recipes?  Let me know in a comment below!