Hi Everyone! How are  you are all holding up?  I hope you are all staying healthy and safe.  I have to admit that yesterday was hard for me.  I miss my friends, going places and generally just doing what I want.  I wish I could say I have new found free time but really my days have been filled with breaking up fighting kids, cleaning, teaching, cooking, and my starting my new Spring skin care routine.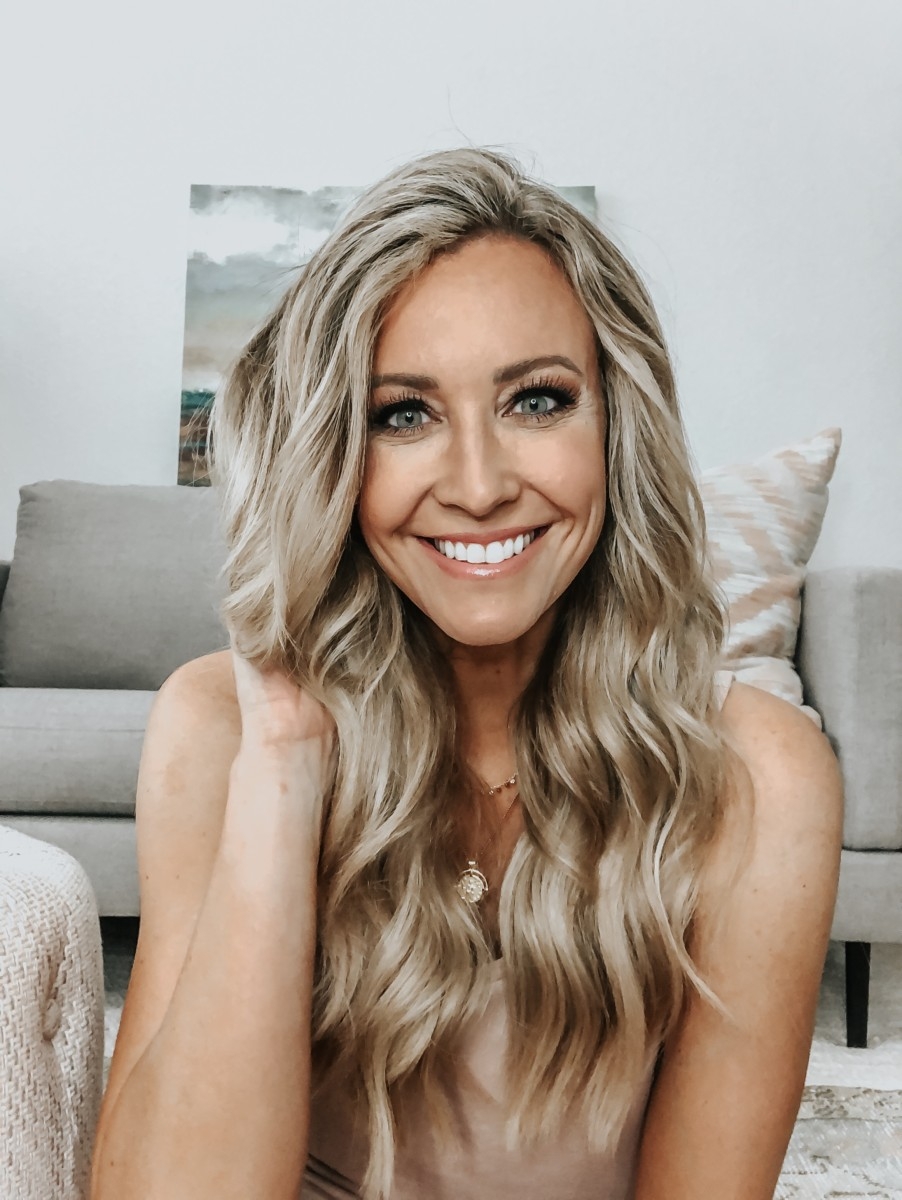 See my SPRING MAKEUP ROUTINE over in this post
Skincare Faves
In the past, I focused heavily on makeup covering up my face.  With age, I have realized good skin means I don't need as much makeup and my makeup application is much smoother.  I have become obsessed with skincare and really focusing on improving tone and texture.  My skin is very sensitive and flares up easily.  I try to keep my skincare routine as simple as possible to minimize red spots and irritation.  So with that here is my spring skin care routine from morning to night.
Self tanner is also a great skin filter. Below are the ones I most frequently use.  I ordered this new self tanner and can't wait to test it out!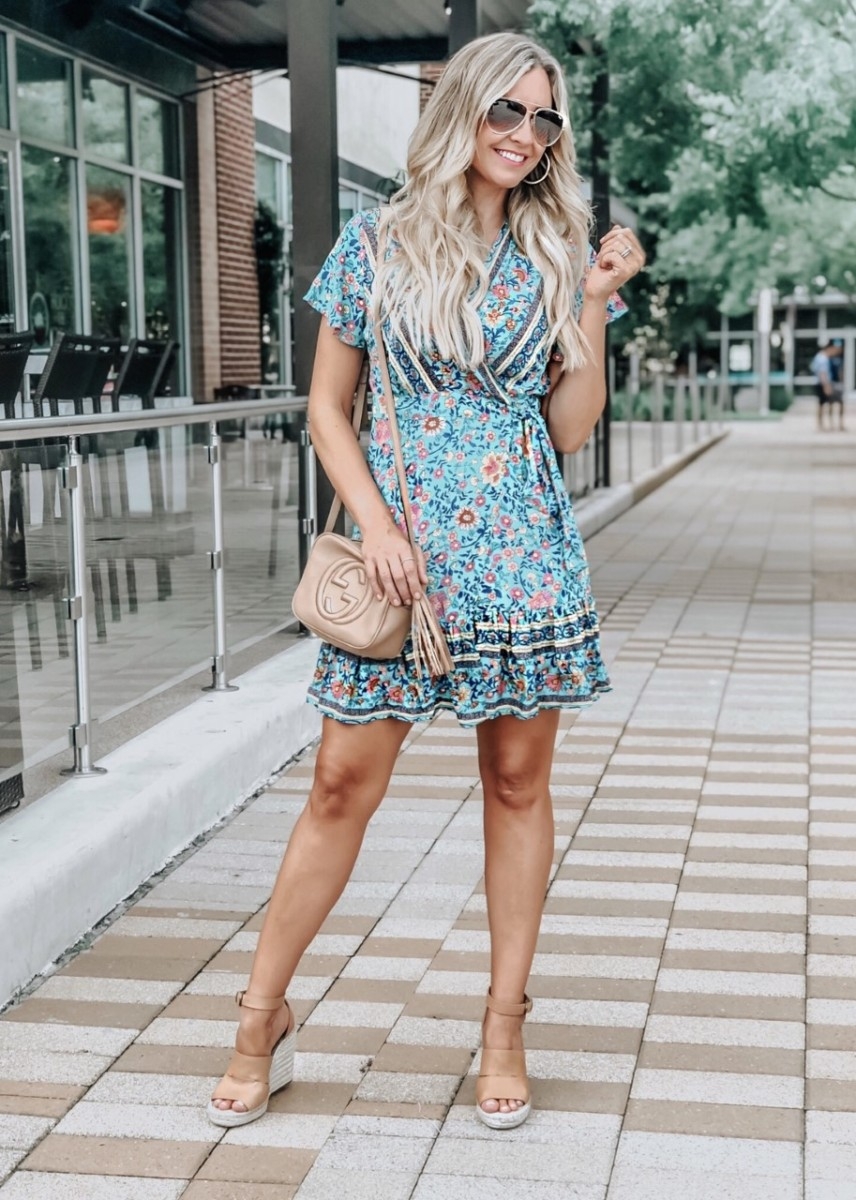 SPRING SKIN CARE
AM ROUTINE
Makeup Eraser  Cloth:
This is called the makeup eraser and it is just that.  Run this washcloth like towel under the water and it will remove all of your makeup!  SAY WHAT?!?  YES!  Mascara, foundation, eyeliner…everything.  Use code HUMID20 for a 20% discount off your purchase.
Cleanser: Use code HUMID20 for a 20% discount off your purchase.
I have used this cleansing balm for years.  My friend Marnie from Ms. Goldgirl introduced me to it and I've never looked back.  This cleanser is a balm that will melt all makeup off your face without stripping and drying your face.  Without water, massage the cleanser between your fingers and massage onto face.
Vitamin C Serum:
This vitamin c serum has changed my skin in the shortest amount of time.  It has a huge cult following and for good reason.  Vitamin C helps reduce photo damage from the sun, block free radicals and brighten skin. Because of it's acidic like property the skin is triggered to regenerate.  It is a bit of an investment but with the change I have seen, 100% worth it.  After cleansing I put 2-3 drops on my fingers, rub around and then press into my skin. Don't forget your neck and chest.
Eye Serum:
A major change to my spring skincare routine has been eye serum. With age I have noticed the skin around my eyes becoming crepy and losing elasticity.  I started using Dermalogica Biolumin Vitamin C Eye Serum about 6 weeks ago. My under eyes are more hydrated and I have a lot less puffiness.  Unfortunately my dark under eye circles are caused from veins so no serum will be able to change that.
SPF + Moisturizer:
I typically trade off between this moisturizer with SPF  and the moisturizer mentioned below.  These days I'm not wearing much makeup so I opt for this moisturizer+ spf combo.  It is only sold at med spas or highly rated online stores.  The doctor who does my botox recommended it and it's the only one that doesn't break me out.
Moisturizer:
A few weeks ago I got samples of the Tatcha moisturizer and fell head over heels.  Tatcha is a clean skincare brand I have loved everything I have tried. The Dewy Skin Moisturizer is a tad thicker and great for a spring/summer night cream or if you have dry skin.  The Water Cream is amazing for daytime.  My face just drinks it up and feels refreshed, clean and smooth.  I HIGHLY recommend trying these out.
PM ROUTINE
Have you heard of double cleansing?  I was watching all the Youtube beauty gurus and they all swear by it.  Let me tell you, I am a convert and also swear by double cleansing.
First I take my makeup off with the Colleen Rothschild Cleansing balm mentioned above and the magic towel.  Next, I use the TULA cleanser to fully remove any left over makeup.
Use the code HANDH15 for 15% off any TULA order!
Dr. DENNIS GROSS PADS: 2-3 Times A Week
I used these peel pads a few years ago and loved them.  I really don't know why I quit using them.  Recently I bought another box and remembered why I loved them all over again.  My skin does not personally do well with harsh scrubbing exfoliators.  Acid based exfoliators have been a game changer when it comes to removing the dead skin, regenerating new fresh skin while maintaining moisture.  They also come in a nifty little package you can leave out on your counter or pop under your sink for easy use.
Mandelic Acid or Glycolic Acid:
The nights I don't use the peel pads, I use Colleen Rothschild Mandelic Acid or Drunk Elephant Glycolic Acid.  I was suffering with a bit of adult acne and noticing black heads cropping up from lack of exfoliation.  These acids keep pimples at bay while exfoliating dead skin.  Use code HUMID20 for a 20% discount off your purchase.
Lash Serum:
A few months back I started using a lash serum.  I was skeptical but used it daily since I had already bought the stuff.  Low and behold, about 6 weeks later I started noticing a difference. My lashes were getting VERY long!  Eventually I tapered down to only using it 3 times a week for maintenance.
Moisturizer:
As mentioned above I love the Tatcha moisturizers right now.  They are so luxurious and I love the way they make my skin feel.  I typically use the Dewy Skin Moisturizer at night because it is a bit thicker.
I hope this was a help to you and maybe even discovered a few new products to try.  As always, with any skincare change, give it a good 6 weeks to see a difference unless the product leaves a burning or stinging sensation long after using it. Then discontinue right away.
What's your current Spring skin care routine?  Let me know in a comment below!
XO- Sara