School has started, schedules are getting busier, and dining out has gotten out of control so I needed some major meal planning tips.  I took a cue from Shay over at Mix And Match Mama and started doing MONTHLY meal plans. 
You can check out how she does it on her site
.  If you need side dish ideas, check out my
no fuss side dishes.
I'm talking easy-to-make, crowd-pleasing  weeknight meals that won't break the budget.  My goal is to create a months worth of meal plans, grocery shop Sunday morning and cook Sunday through Thursday.  Like Shay, mama is off Friday and Saturday so we budget to eat out on those days or dine on leftovers. Time Saving Meal Planning Tips: I order all of my groceries from curbside pickup.  I do like to pick my own fruit so I'll run in, grab my fruit then pull around and have my groceries put in the car.  It has been saving us a lot of money not buying unnecessary items.
Check out what I have planned for this week!
Monthly Meal Planning Tips
Have ya'll gotten hooked on tiktok recipes? I have an they are actually really good! Paige and Pierce love being in the kitchen with me and getting hands-on with dinner.  This recipe is perfect for kid helpers – simple assembly and no knives required.  Oh yeah – and it's delicious!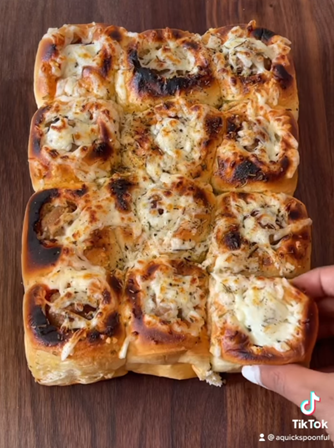 Taco Tuesday, I'm ready for you!  These Baked Chicken Tacos are the perfect weeknight dinner. They have all the flavor, zero stress.  Pick and choose the toppings your family loves – pile on the cheese, add some jalapenos, or dice up a tomato!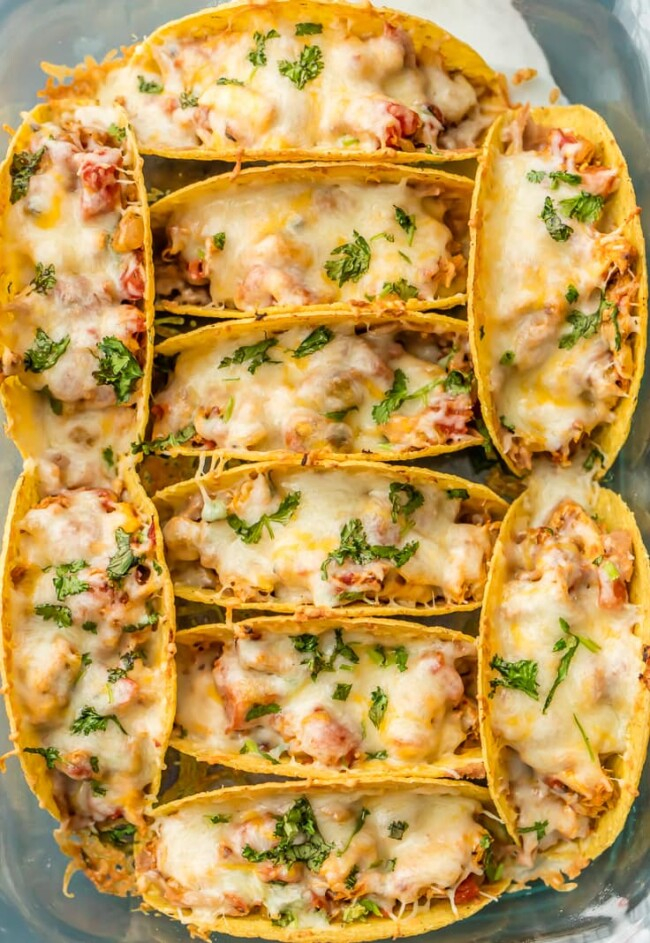 We might be cutting down on eating out, but we aren't sacrificing on taste.  This Air Fryer Chicken Parm is as good as any restaurant's.  Serve it with a simple salad or on a bed of pasta and, for sure, with a glass of wine!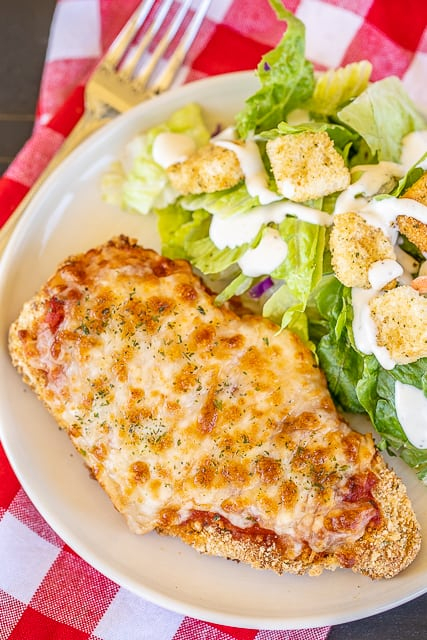 Pot roast is one of those meals that checks all the boxes – it's delicious, smells incredible, a cinch to throw together, and is even better as leftovers.  Pro tip – pat your chuck roast dry with paper towels, season it up, and then sear it good before putting it in the crockpot for maximum flavor.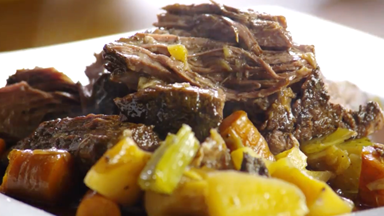 Chicken pot pie doesn't have to be hard or time consuming.  I'll be throwing some shredded rotisserie chicken and an unbaked pie crust (pilsubry in the red box is my fave in the fridge section) in my grocery cart to make dinner a bit easier for me.  You can even pick up already chopped veggies, if you're really pressed on time.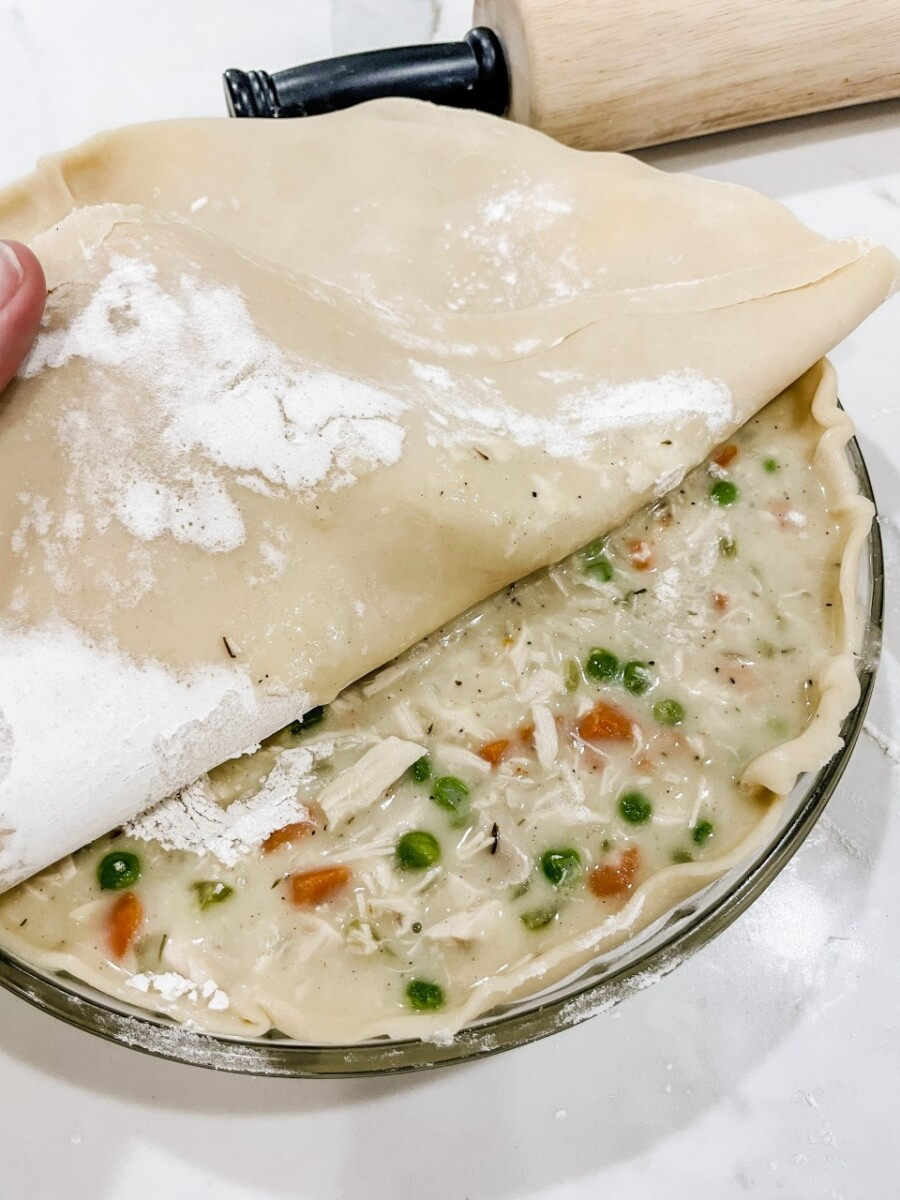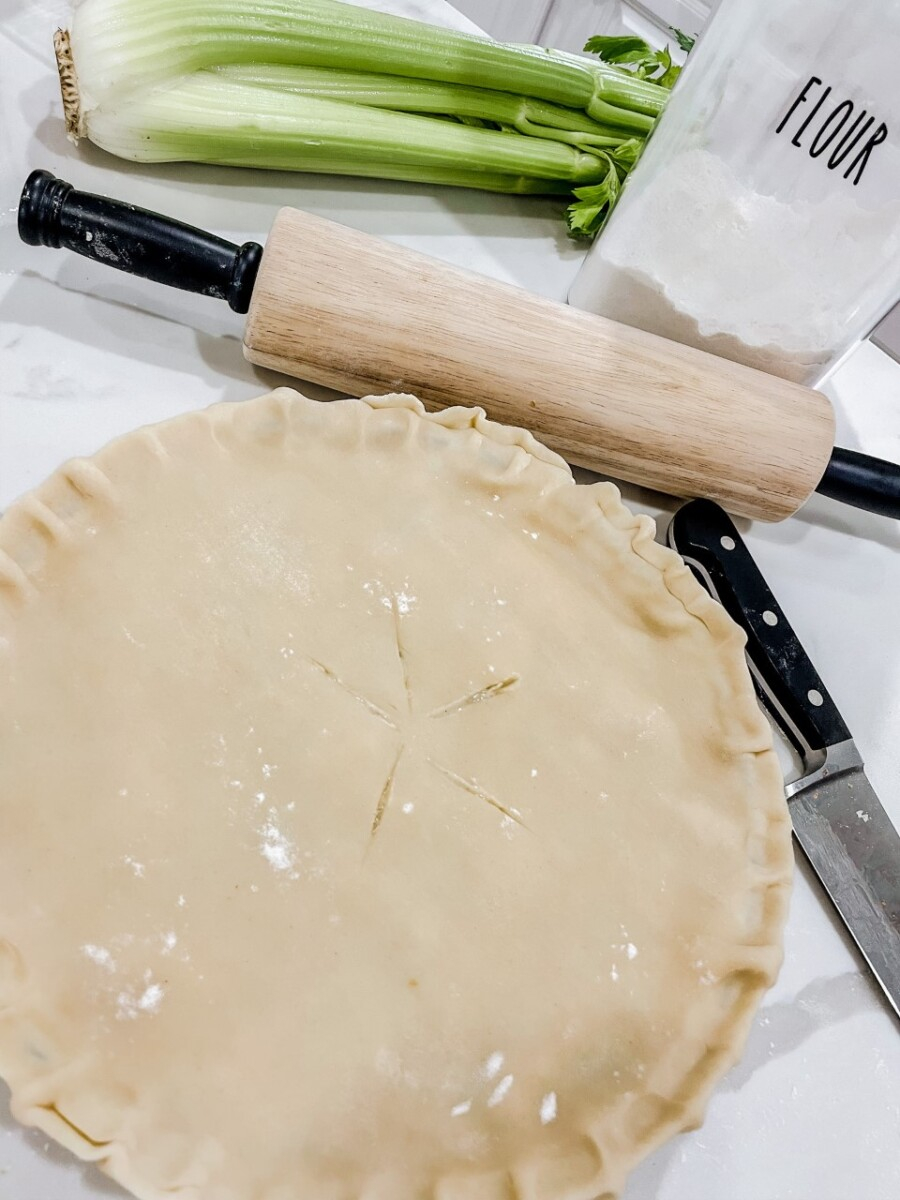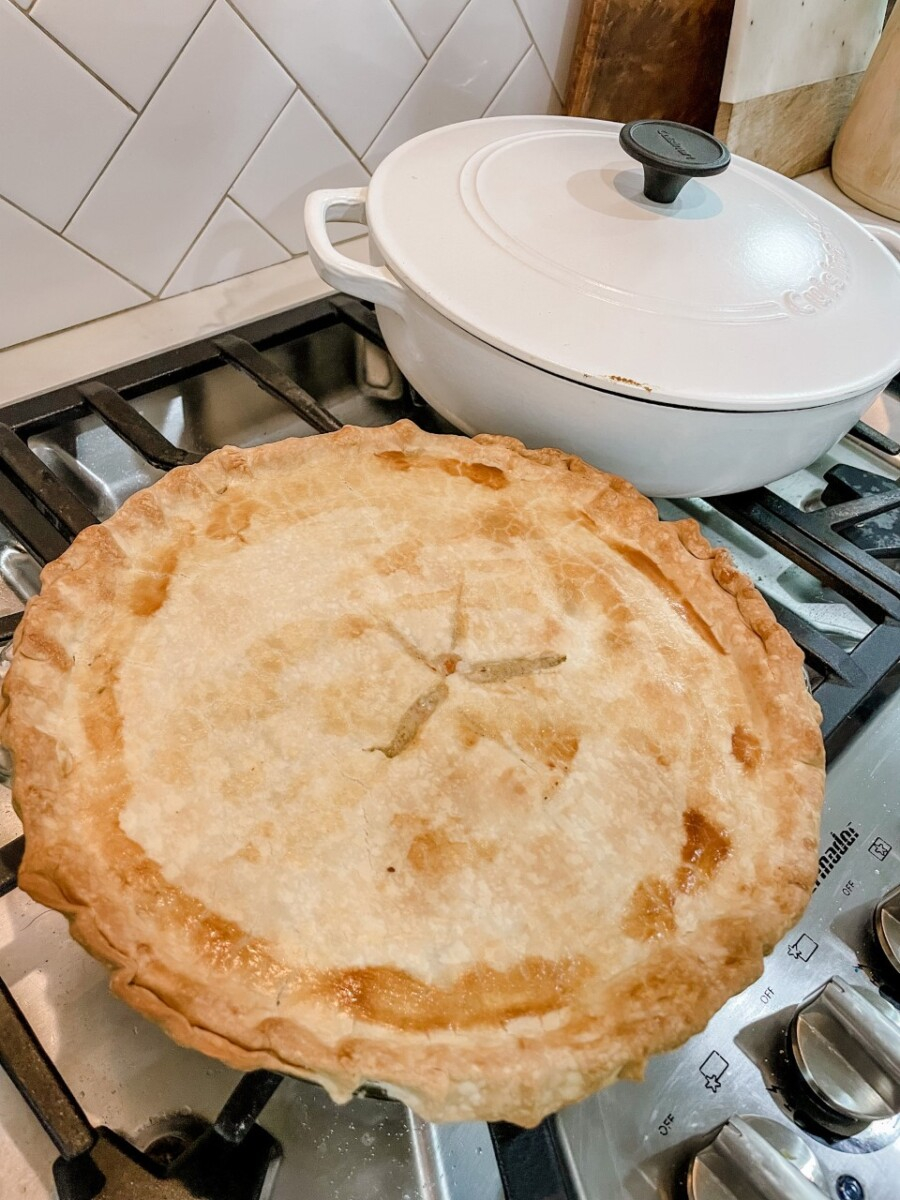 If you have go-to weeknight meals, hook me up with those recipes or any other meal planning tips in the comments or – even better – post it on Instagram and tag me!
XO- Sara