I have a serious case of spring fever over here! The kids are playing outside, we are having patio parties with the neighbors and loving life.  If you need a spring in your step with the most colorful happy sweater ever then look no further than right here.  I have just the most perfect spring sweater you have ever laid your eyes on! It is like a serious ray of sunshine. If you are low on vitamin D put this sweater on and I'm certain you will feel happy and energized.
I was in town early in the morning with my friend Lauren and it was a bit chilly so this sweater was perfect.  Throughout the day it got warmer and my sweater is a more open weave so it was still perfect. I kid you not when I had 8 people compliment me on this sweater! Of course I had to wear it with my new perfect and ever so budget friendly white jeans.  Some days I have to tell myself that I have to wear different pants just so I'm not wearing the same white jeans five days in a row!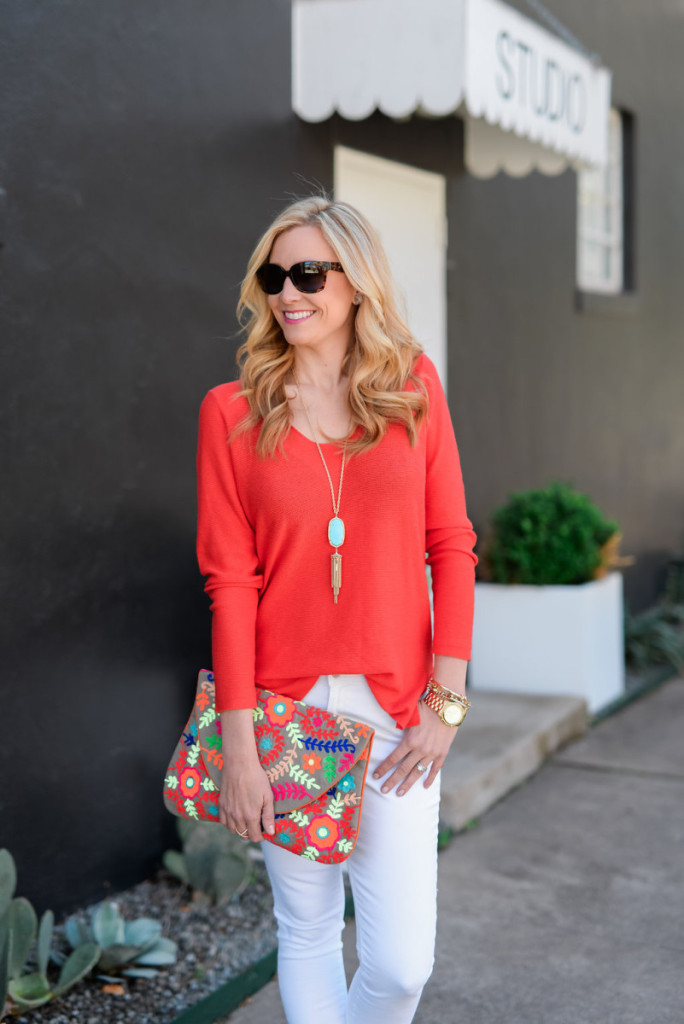 Check out the back of this sweater too…it is long enough to cover your bum (always a win in my book)! I love that it has slits on the side so I gave it a little frontal tuck. Remember my past post on taking your outfit from drab to fab in this post?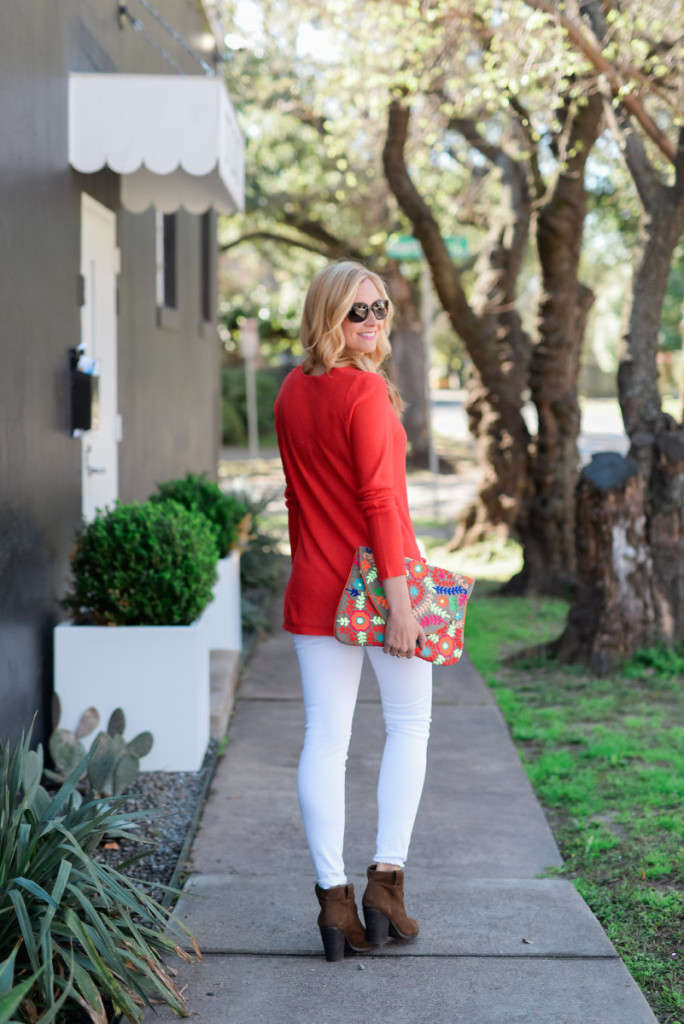 The next hottest trend this spring is embroidered handbags. I got this one a few years ago, but they are coming back hot as ever and with good reason. Who doesn't love a bright fun colorful handbag? When I pull mine out it just makes me want to run to the best Mexican restaurant in town, sit on the patio and have chips, queso and a margarita. It screams FIESTA TIME BABY! The newer versions are even more fun because they have pom poms added to them. This one is only $13!!! TOTAL SCORE!   Is it just me or are pom poms every grown woman's favorite thing since childhood?!?!  I will link a few of the new ones below.  Snag them up fast because so many styles are already selling out.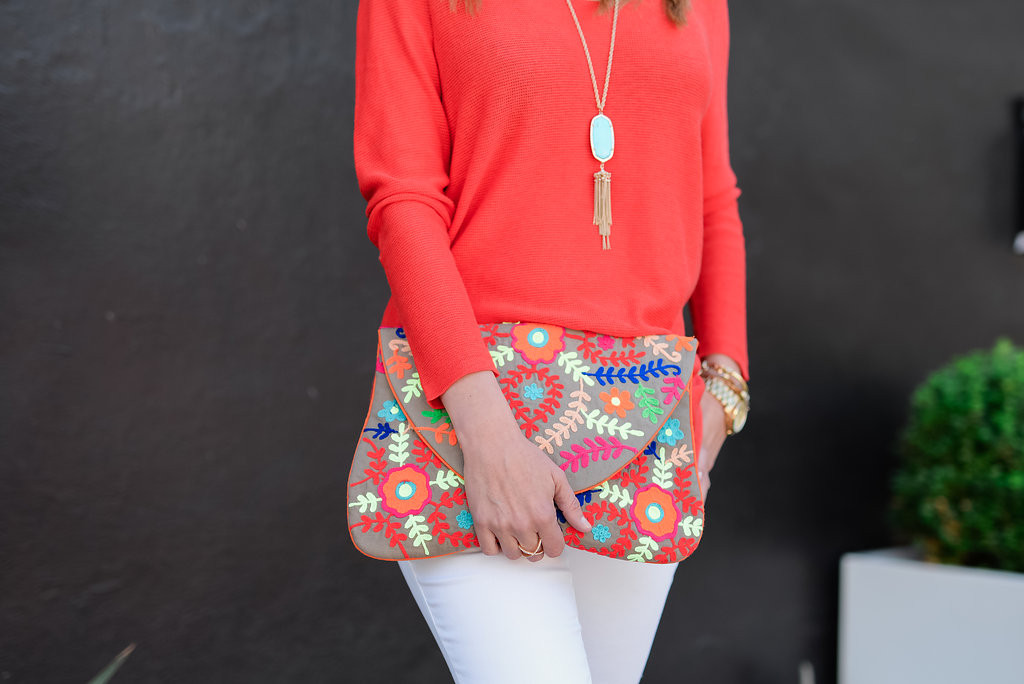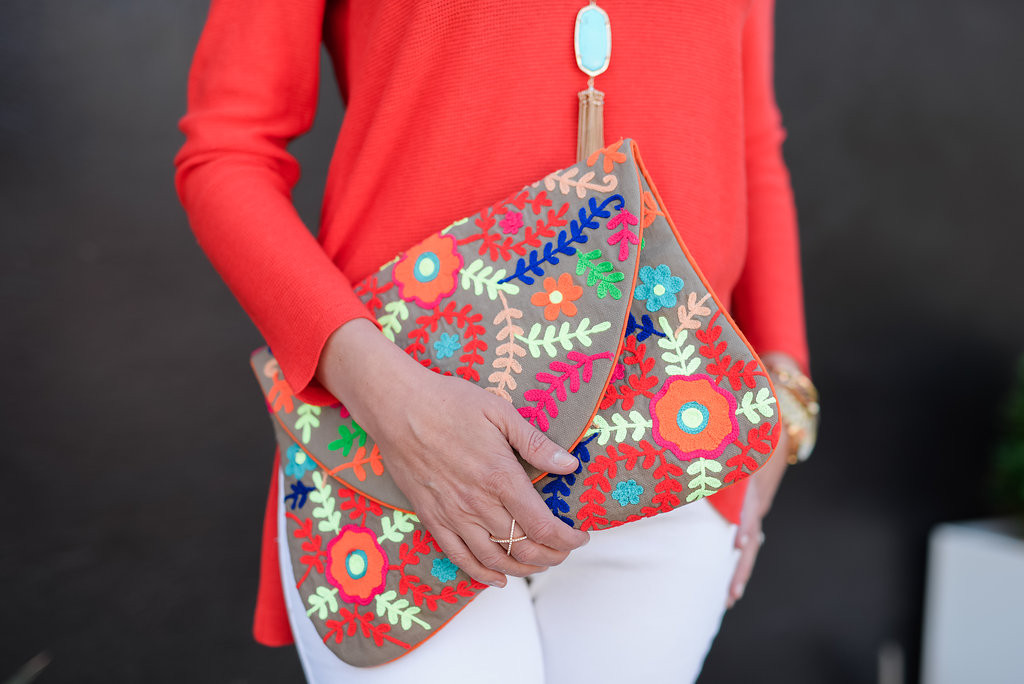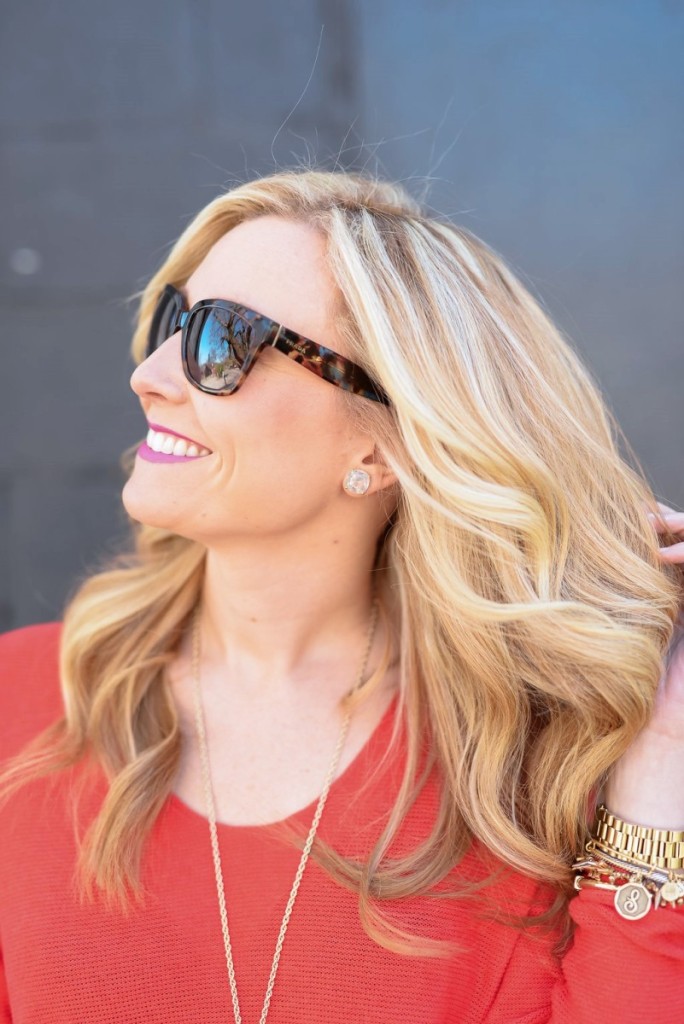 I also got this Alex and Ani bracelet with my initial S for my birthday and love it. They are great for stacking and collecting!
Outfit Details
Wishing you all a happy start to your spring! Don't forget your perfect spring sweater!!!
XOXO
Sara