Drab to Fab, you're like "Yeah right Sara. I have 25 solid shirts and three pairs of jeans. Everything looks boring, I have nothing to wear. I'll have to go spend a billion dollars on clothes to be stylin!"  Gues what? No Way Jose… I have 4 simple styling tricks to take your look from drab to fab! These are so easy you're going to hit the palm of your hand on your forehead and in a Homer Simpson voice say "DOH."
Exhibit A- Drab Outfit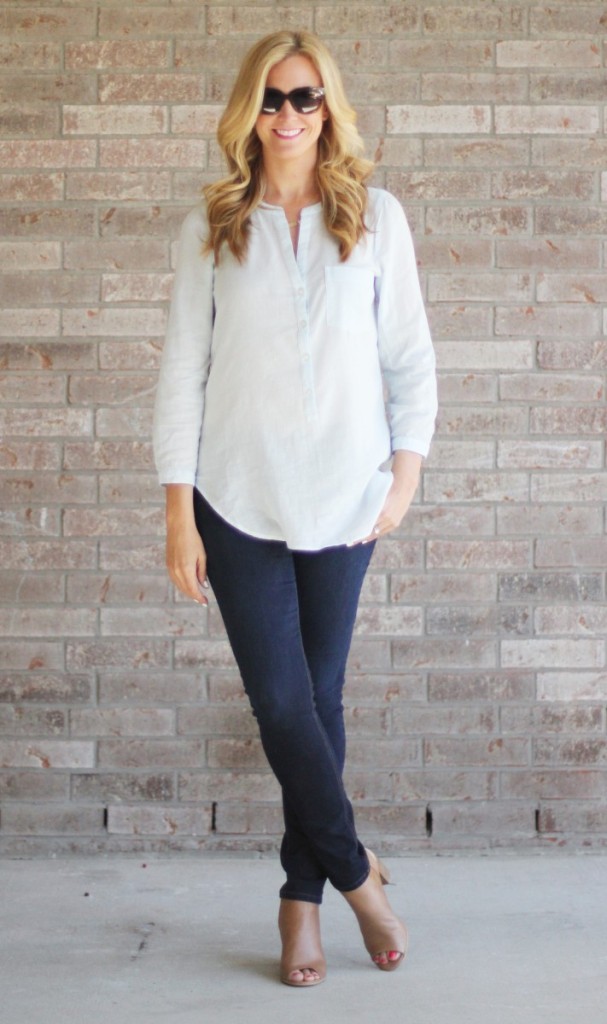 Trick 1
Frontal Tuck Your Top- This breaks up the front of your outfit and gives you a chic supermodel look.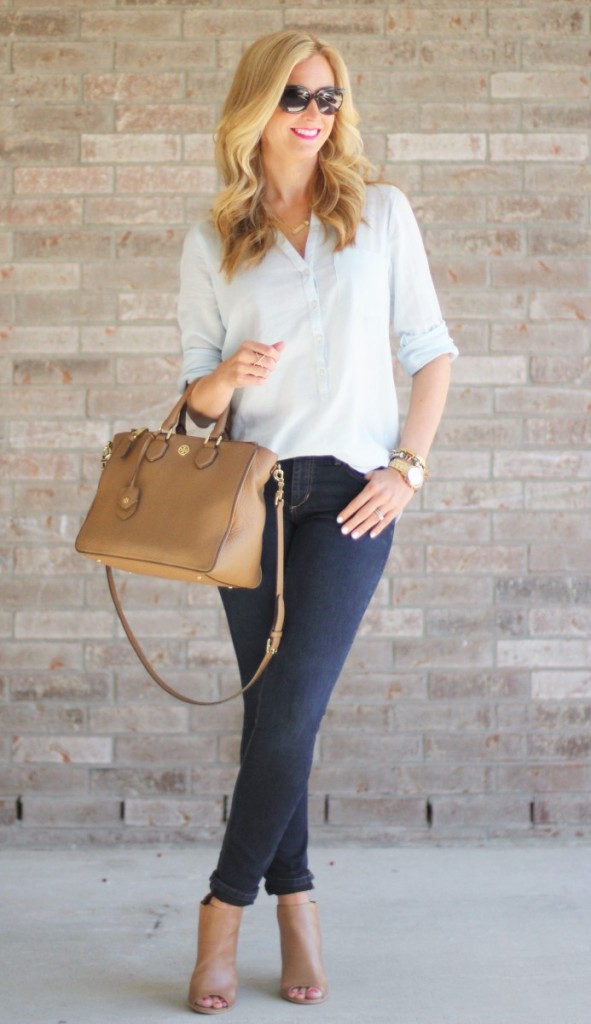 Trick 2
Sleeve Roll-  It gives a little pizazz and visual interest to the top half of your outfit.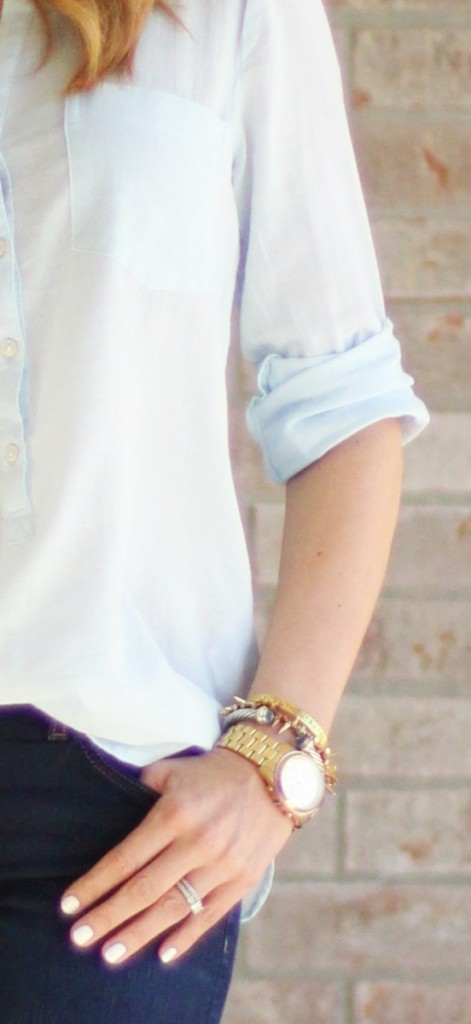 Trick 3
Accessorize-  Jewelry: I love a classic diamond stud. They have been in style since the beginning of time. I wear these almost everyday.  Bracelet stacks: I use my watch as the anchor and then I usually wear the same 3-5 bracelets everyday. These are my favorites- David Yurman Birthstone Bracelet, David Yurman Classic Cable, Knox Thomas Roman Numeral Birthday Bracelet, Stella and Dot Spike Bracelet. Bag: Any bag that compliments your outfit.  Sunglasses: Statement pair, aviator, wayfarer, whatever suits your mood or outfit!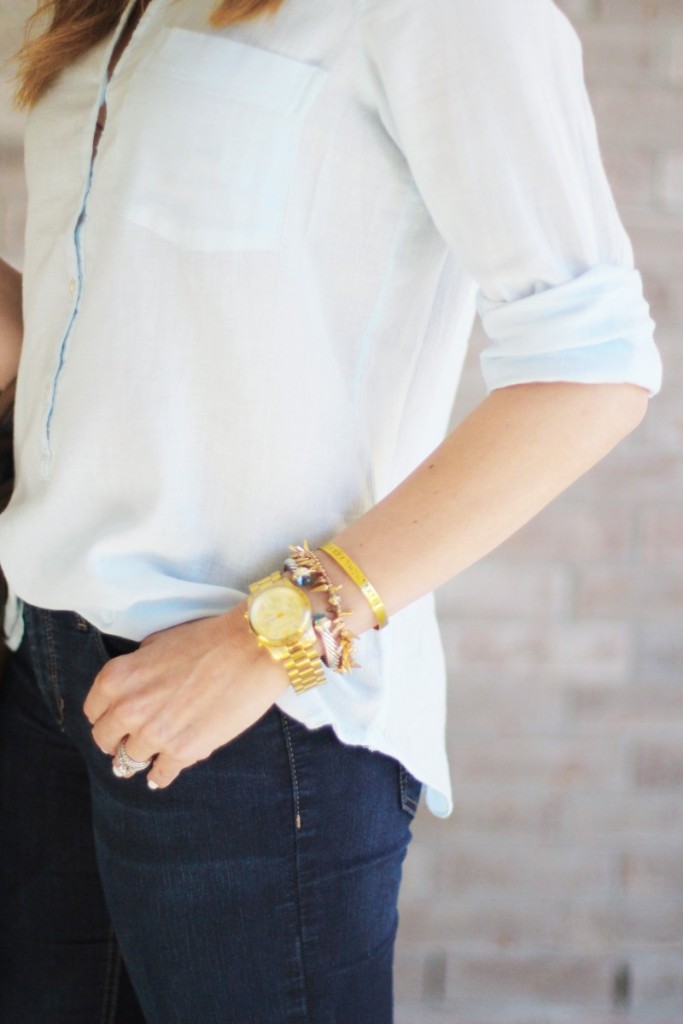 Trick 4
Roll Pant Leg Hem– Roll the bottom of your pants an inch, scrunch the roll to make it look funky or give them a double roll. This shows a little ankle and adds je ne sais quoi to your look.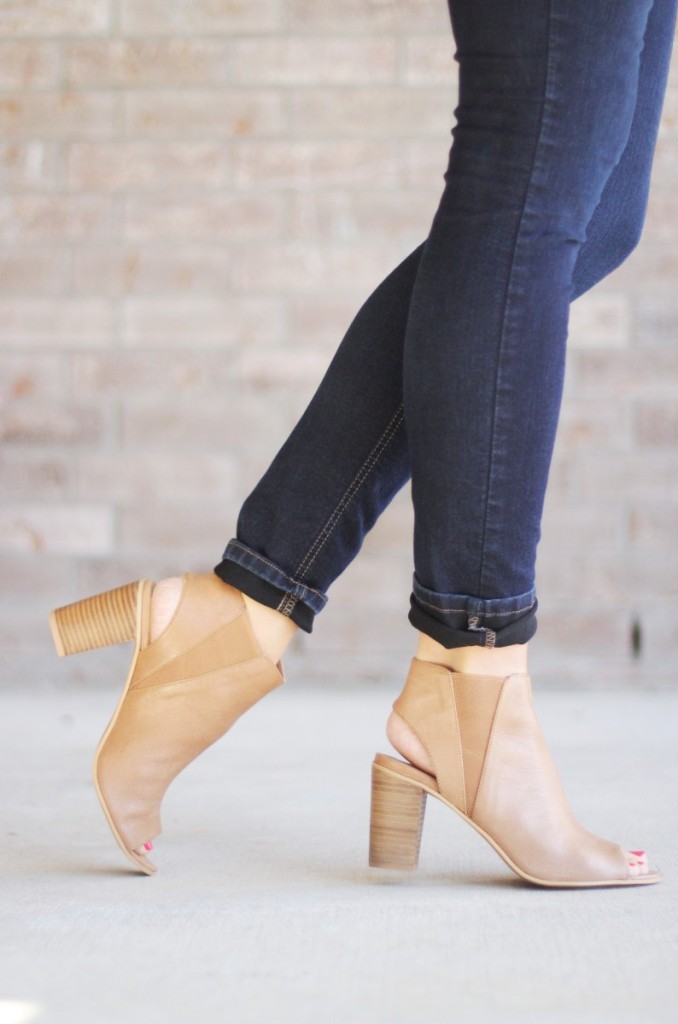 Before and After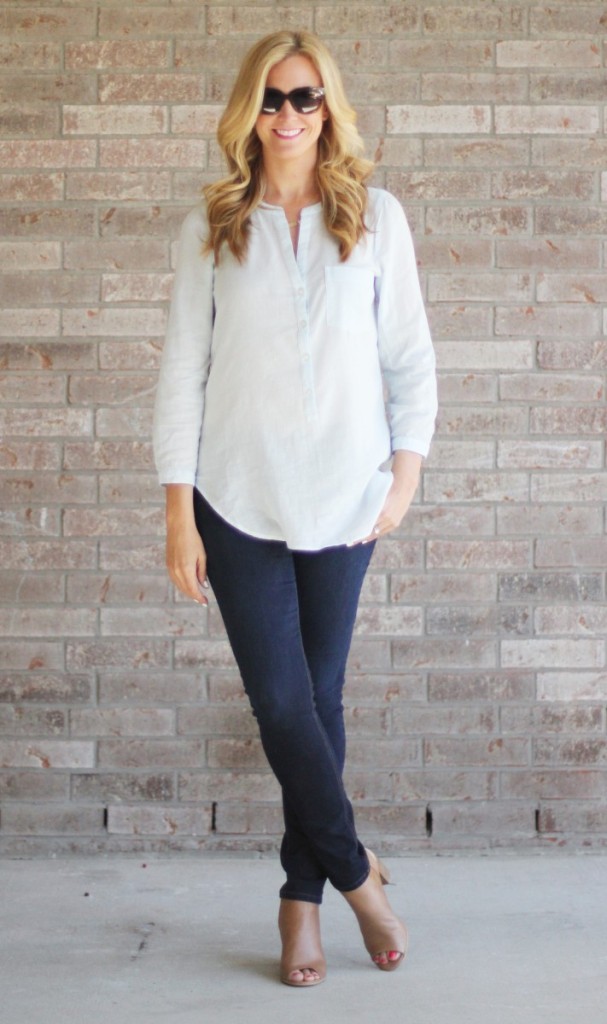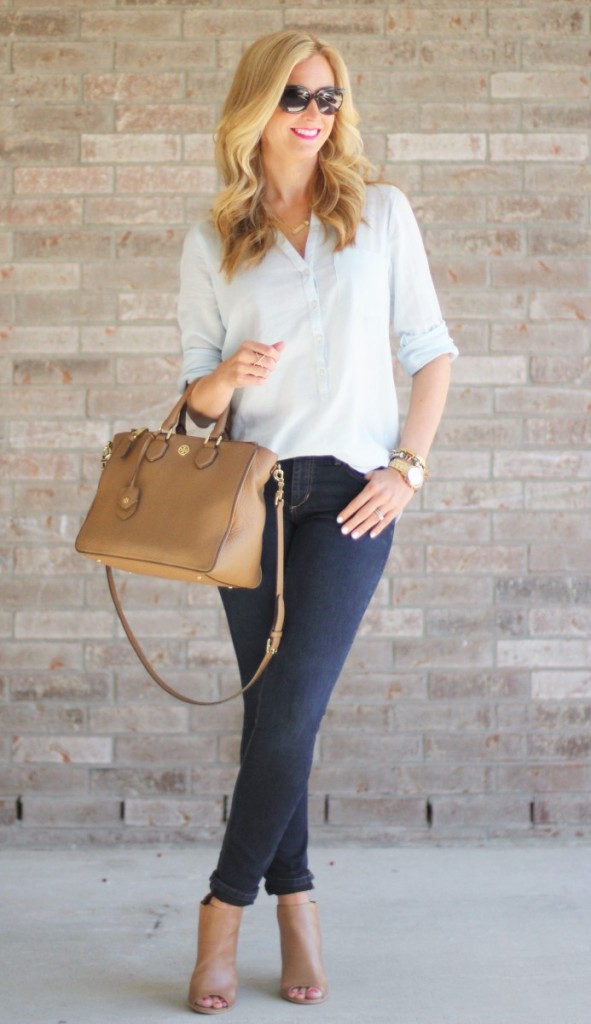 Check out these other looks where I took my look from drab to fab Here, Here and Here
Outfit Details
Now, go pull out all of your so-called ho hum items and start applying these 4 styling tricks to take your look from drab to fab! Then pour yourself a little wine or champagne for looking so awesome!
Happy Friday!
XOXO
Sara