Lately I have been so swamped at home, so sometimes my shopping has to be quick and easy. I found Style Nut Boutique on Instagram a few weeks ago and love their clothes. They are fashionable, comfortable and I swear the package arrived three days later! They make it so easy to buy up all the cute things because all you have to do is comment Sold, Size and your email to purchase.  They email you an invoice, you pay and DONE! Who doesn't love to be sitting in the carpool line and  get a little shopping in?!?!?  Multitasking at its finest!
I ordered this adorable embroidered tunic and wear it with my favorite white jeans from Old Navy. The material is wonderful and the perfect weight for spring and summer. Cinco de Mayo is huge here in Texas so I will probably wear it to a party while I sip my margarita! Embroidered tunics are a huge fashion hit for the summer so I am stocking up. They also have this beautiful boho dress that is calling my name. It is perfect for a summer night out or for the up and coming rodeo season here in Texas.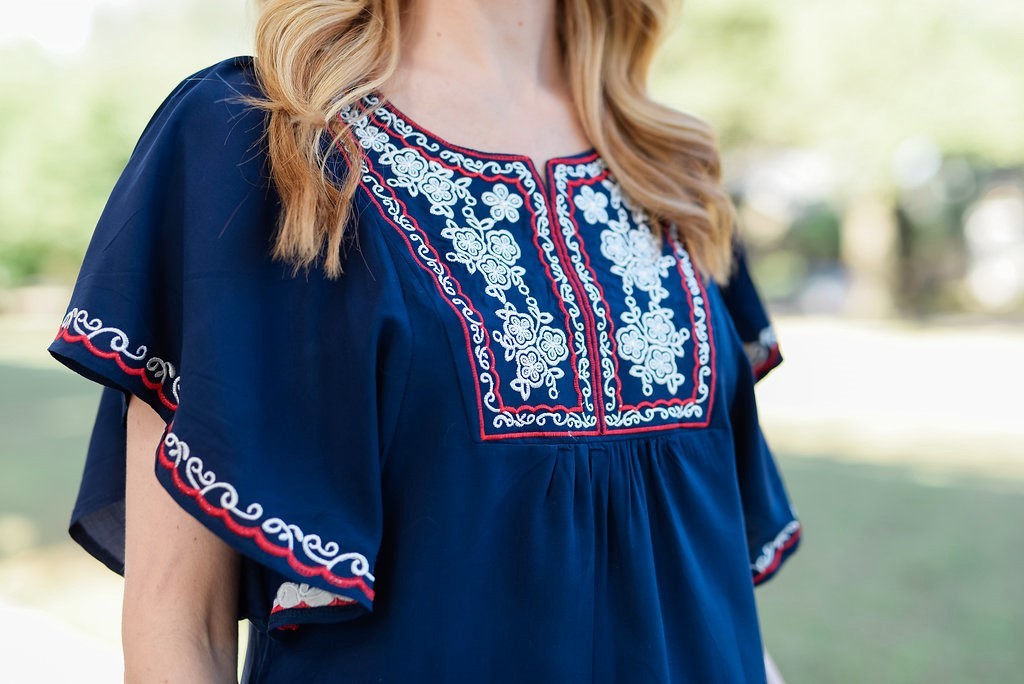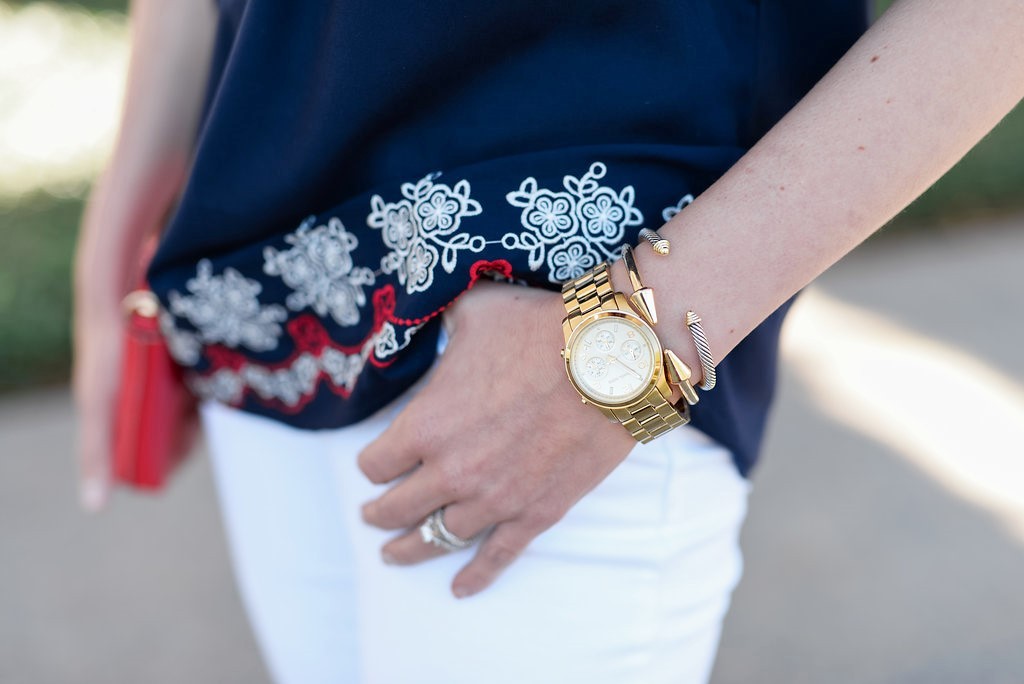 How many of you have bought my favorite white jeans? I will embarrassingly admit that I finally washed them! Some of you may balk at wearing white jeans but I am here to tell you that I have a two year old and four year old and I was able to wear them 3-4 times and they stayed clean! You also can't beat the awesome price point. My other spring and summer must have shoe is a nude wedge. They create a seamless look between your pants and foot so it elongates your leg.
Outfit Details
Have a great Wednesday and don't forget to follow Style Nut Boutique on Instagram or Facebook!
XOXO
Sara