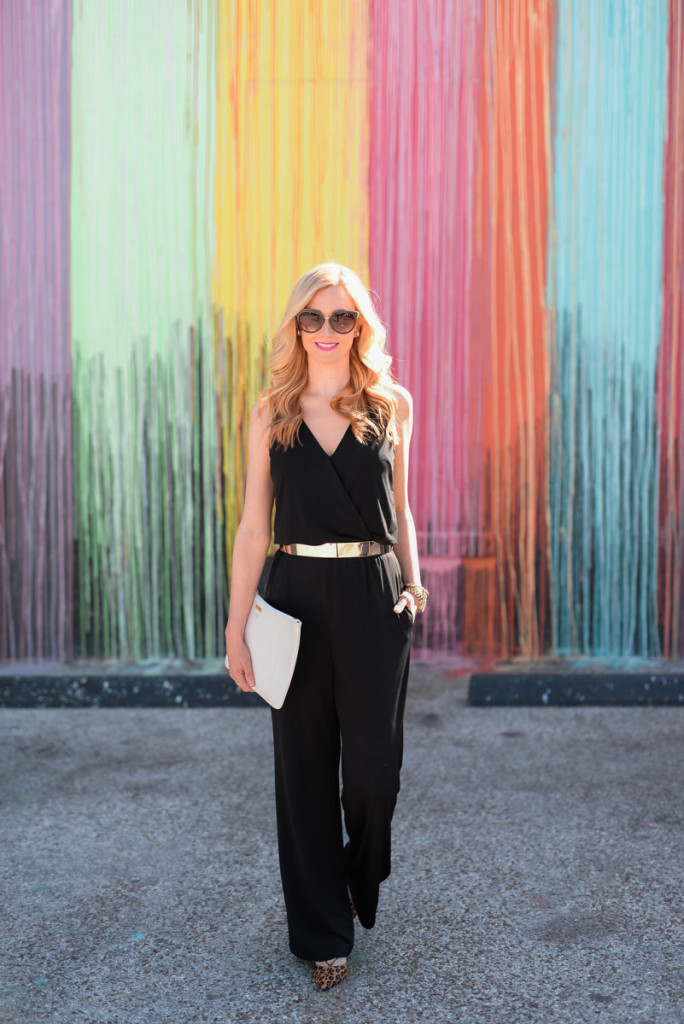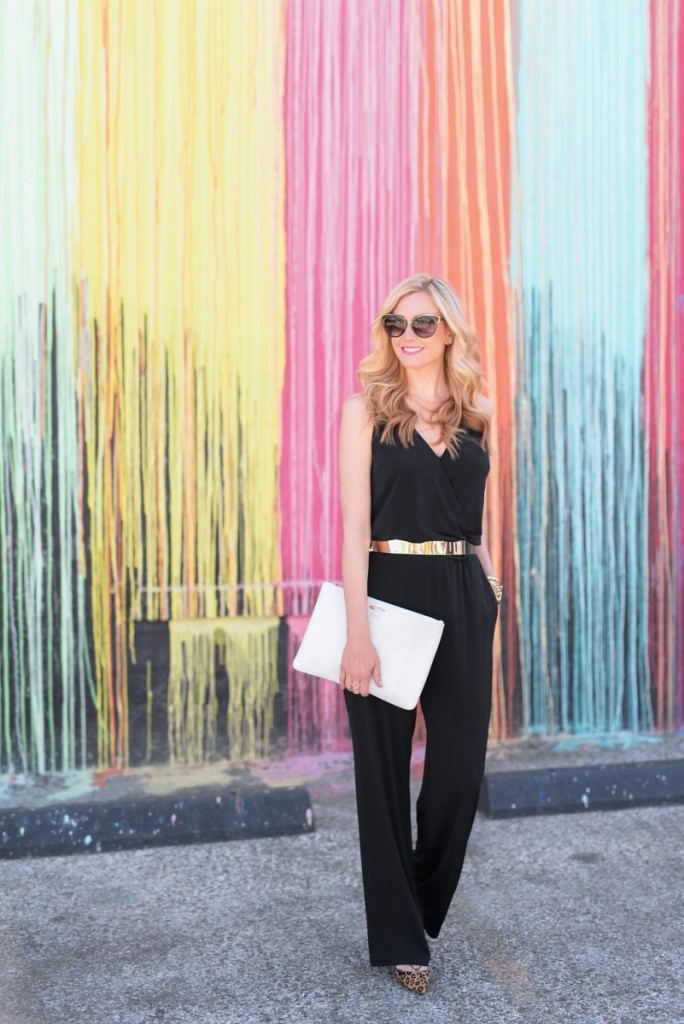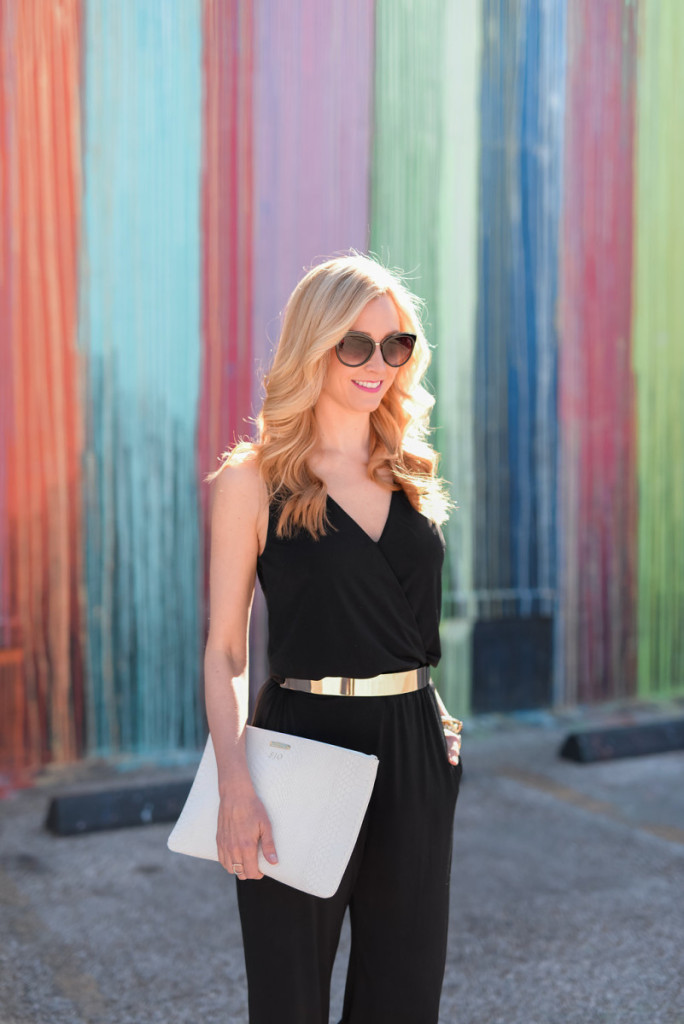 OH EM GEE You Guys! This black jumpsuit is my new favorite "Fancy" outfit. Why? Let me list the ways
It is

ONE article of clothing

!!!
That's it! All you need is one reason.  Honestly, I am a lazy dresser and I usually have .5 seconds to get dressed because I am too busy getting everyone else ready. I also usually have both kids hanging on my legs, playing hide and seek in my closet, Paige putting on thirty different hot pink lipsticks and Pierce shooting me with 800 rounds of Nerf bullets.  So, when I can wear an outfit that is one piece, throw on my
FAVORITE
magical life changing
metal belt (be sure to pick MODEL B)
and be out the door, I'll buy it!
How fun is this wall by the way? It is in the Montrose area of Houston. The company is called Biscuit Home and this is the side of their building in the parking lot. If you live in Houston and are having a Debbie Downer day just go park in this lot and you will instantly feel happy! I feel like if I tried this painting technique myself it would look like one of those Pinterest fail projects!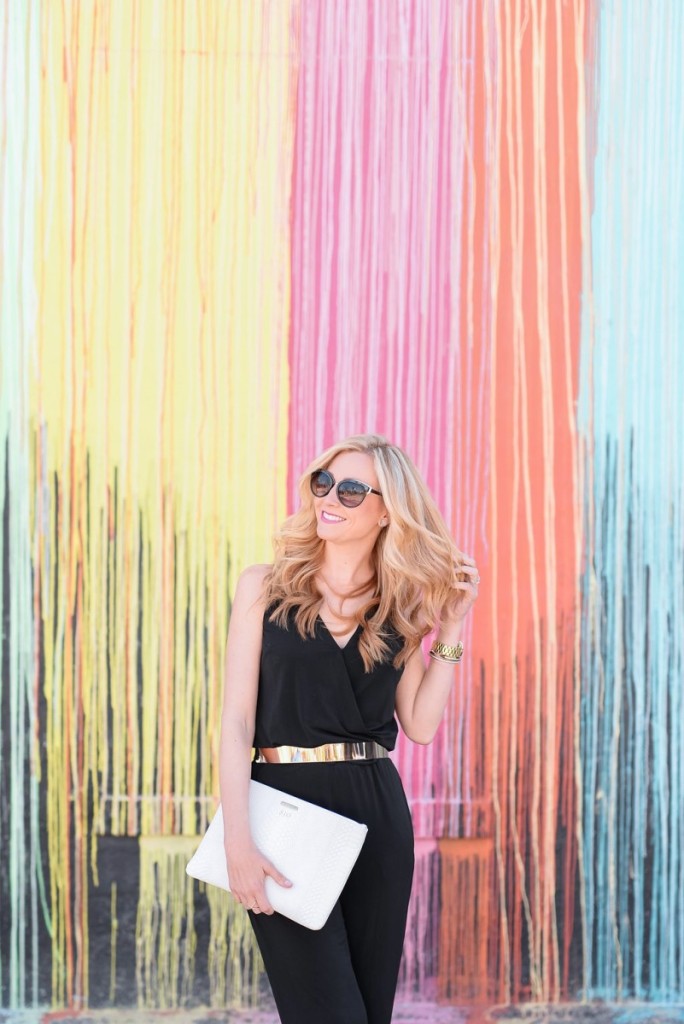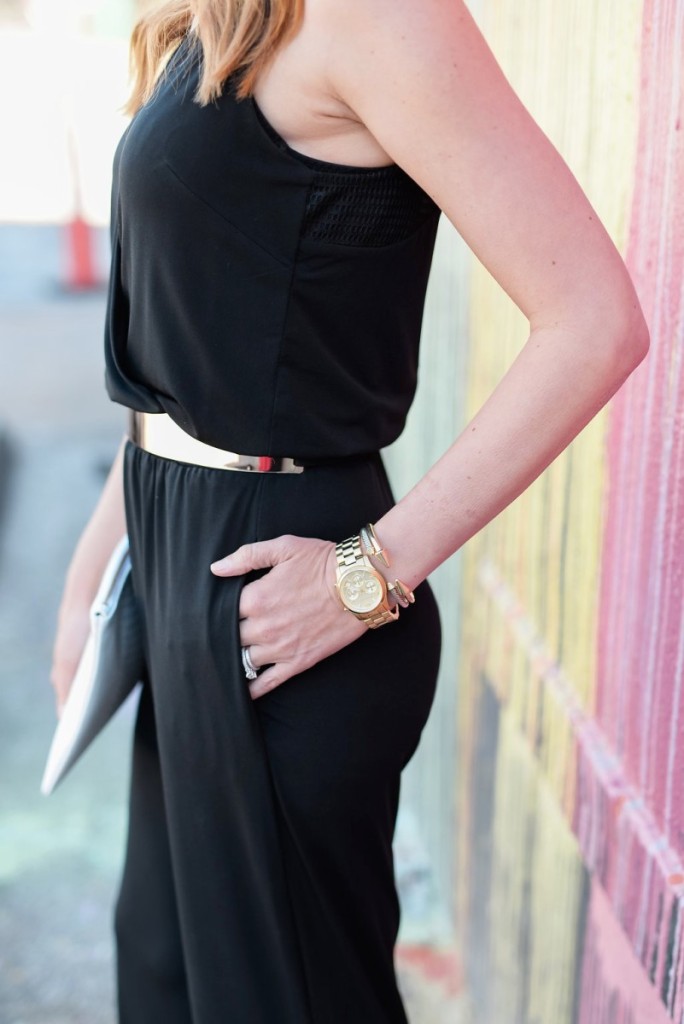 In case you haven't heard of my magical
life changing belt (Model B)
, check it out here. Have I also mentioned the magical price?!?!  It is less than $11 on Amazon.  I mean you can't even get Chick-Fil-A for $11. I am also wearing it
here
and
here
if you are wondering what the heck to wear a
metal belt (model B)
 with.  I wore this exact
black jumpsuit
and
belt
to a blog conference this weekend and it was a total hit.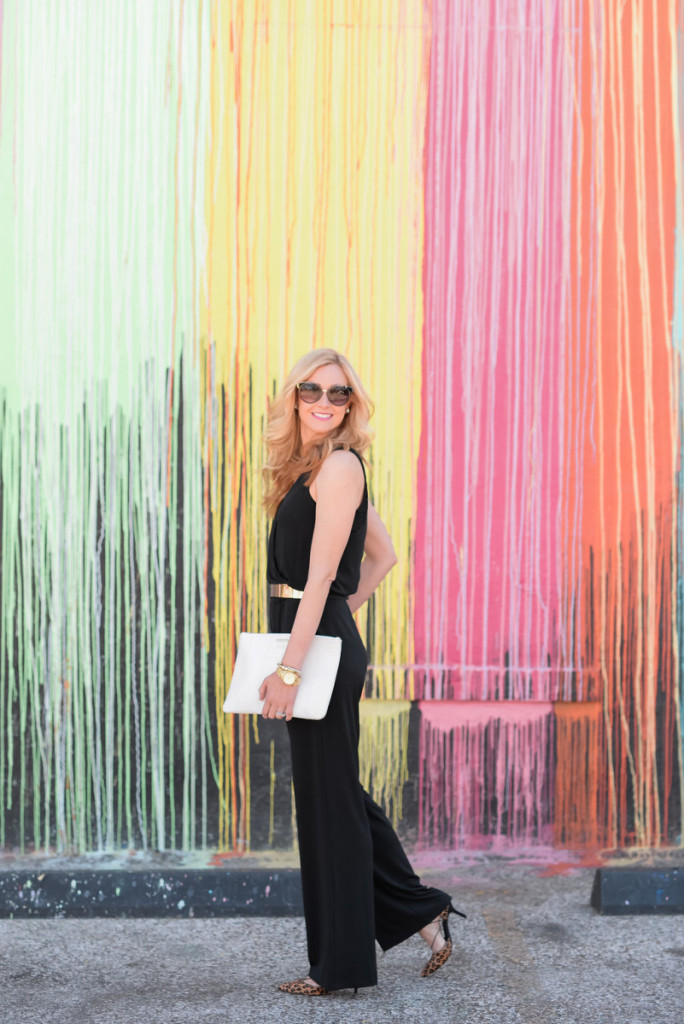 I paired this look with my
Topshop Leopard shoes
– so comfy and a low heel to boot and my 
white clutch
from
Gigi New York
. If you look you can see I had it monogrammed.  Like Reese Witherspoon said, "If I isn't moving I monogram it." Monograms are just a sweet little detail that make a big statement. Plus, no one can steel it!!!
 

Outfit Details
I also want to give a HUGE HAPPY BIRTHDAY to my baby boy!!! He is officially a big boy and turn 5 today at 2:10pm. He is so excited to be five and can't wait to be a "big boy." How is my baby five already? I feel like crying just saying it. Wasn't he just being born? Pierce was the sweetest, easiest baby on Earth and still is to this day.  He loves to snuggle with me, play games, loves his sister and says she is his best friend.  Daddy is his favorite person to wrestle with and takes him on bike rides all the time.  Happy Birthday to my favorite boy. Mommy and Daddy love you more than anything. XOXO