I found this casual little black dress at Old Navy last week and it has been great for running around town and taking care of the kids. Paige had an ear infection so I had to take her to the doctor in the morning. It started to drizzle so I threw on my trusty utility jacket.  This thing has been a life saver! I always keep it in my car and I take it on every vacation.  My friend loved it so much she borrowed it the week before when she went to Mexico on a vacation.  That afternoon, I was meeting my fellow blogger babe Jaclyn from Beauty and the Binky for lunch along with her photographer Katie Hill. I didn't have time to change, so my trusty little black dress came to the rescue! It has a little bit of a sleeve and a gathered waist to give the dress a great shape.  This dress is also the perfect length.
We went to eat at this urban chic restaurant called Hunky Dory. The patio is amazing and feels like you are having lunch in a Pottery Barn magazine.  The inside is adorned with vintage inspired furniture with the most gorgeous upholstery.  I really wanted to sit and drink coffee all day on the velour couch in the entry way!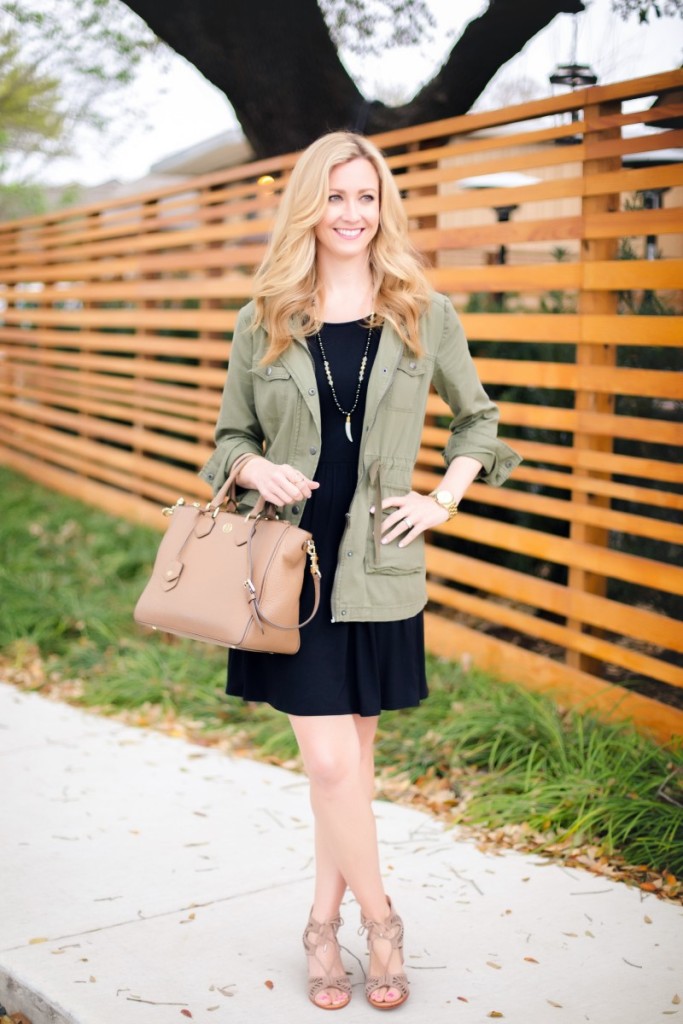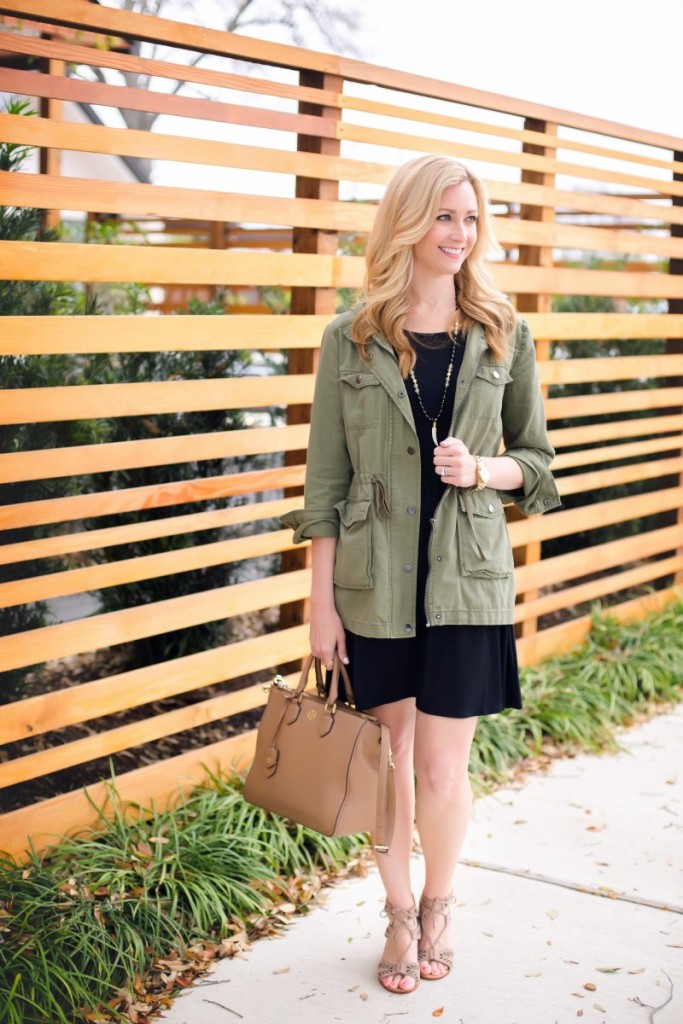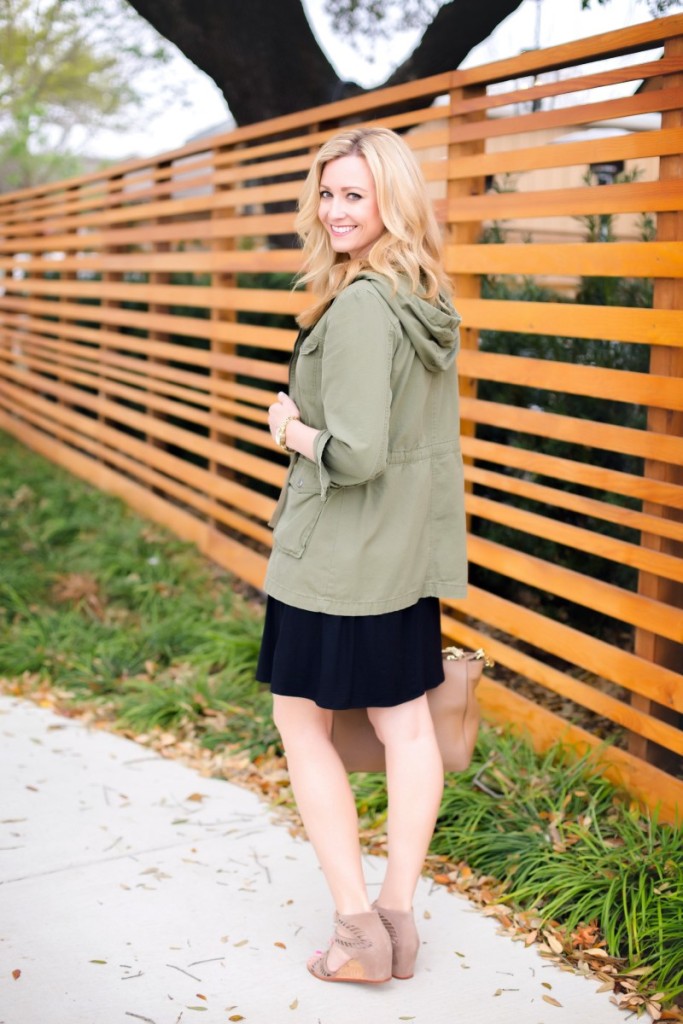 I wore my favorite new wedges and my Tory Burch Robinson tote because they were neutrals and I love mixing brown and black.  Tory Burch is having their private sale with up to 70% off!  I'll link a few of my favorites below.  Items tend to sell out fast so don't wait too long!
One of the best things about being a blogger is the amazingly creative people I get to meet.  Ashley Takacs who owns A. Tak Crafts makes the most beautiful necklaces. She made this horn necklace as well as a gorgeous gray geode necklace I'll feature on Monday.
Outfit Details
Dress | Jacket | Shoes | Handbag | Necklace |
Tory Burch Sale Favorites
Have a great weekend friends and don't forget to shop the Tory Sale!
XOXO
Sara