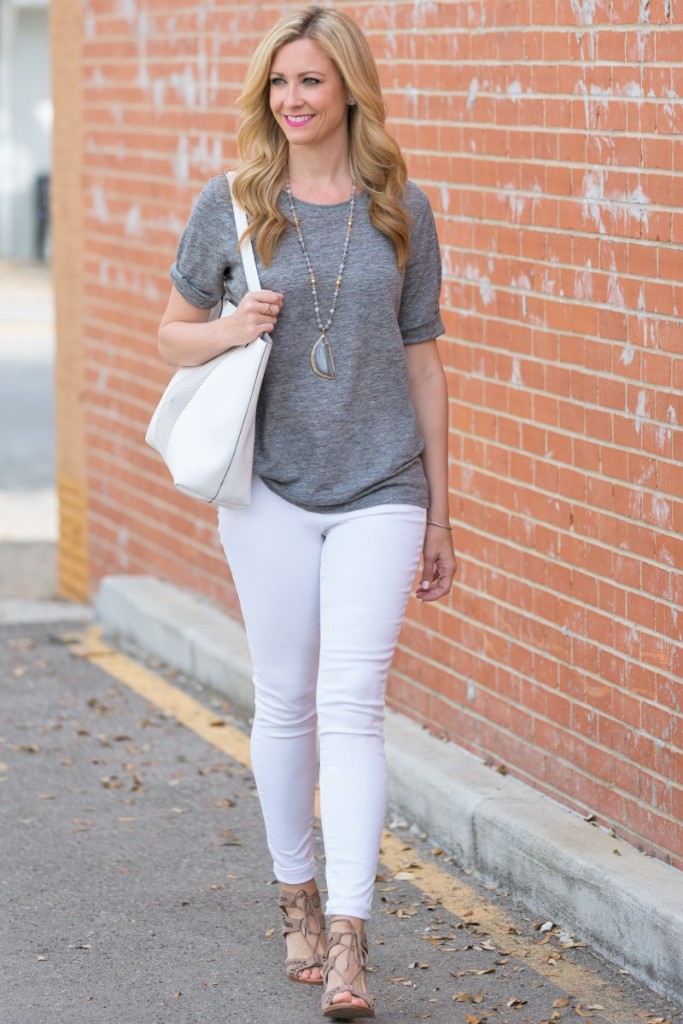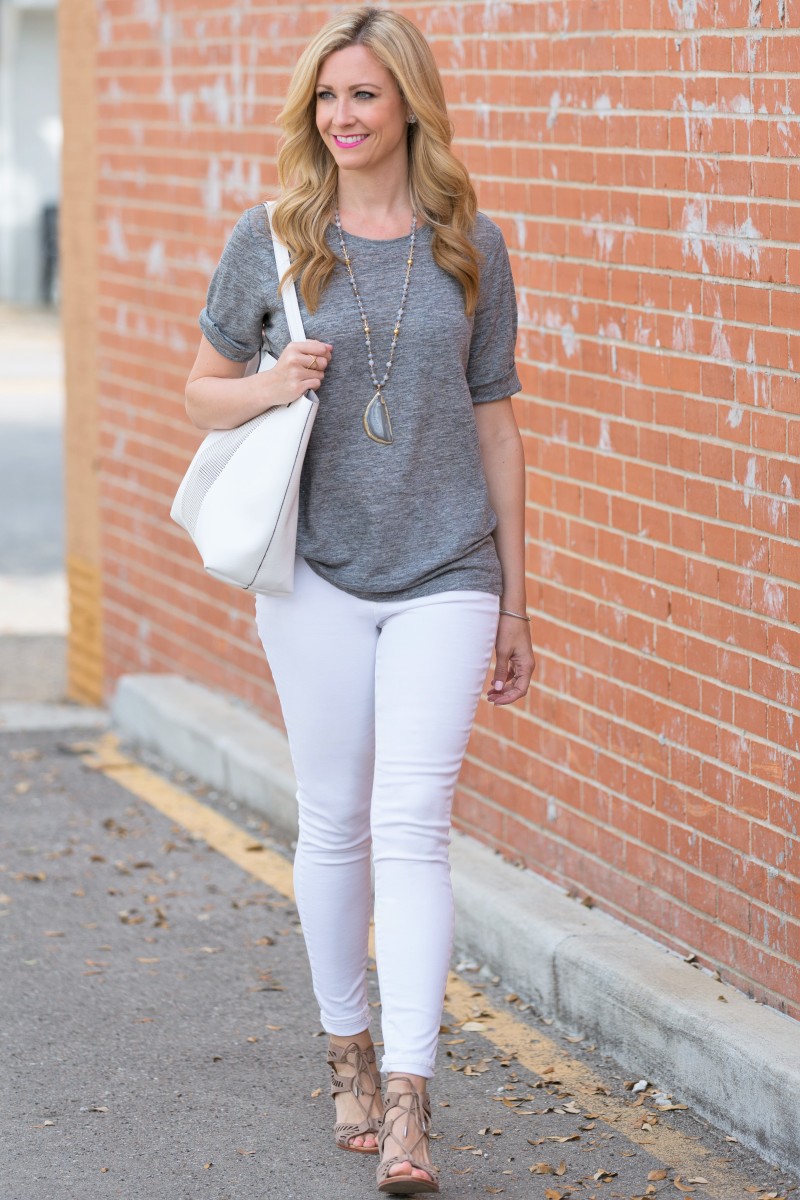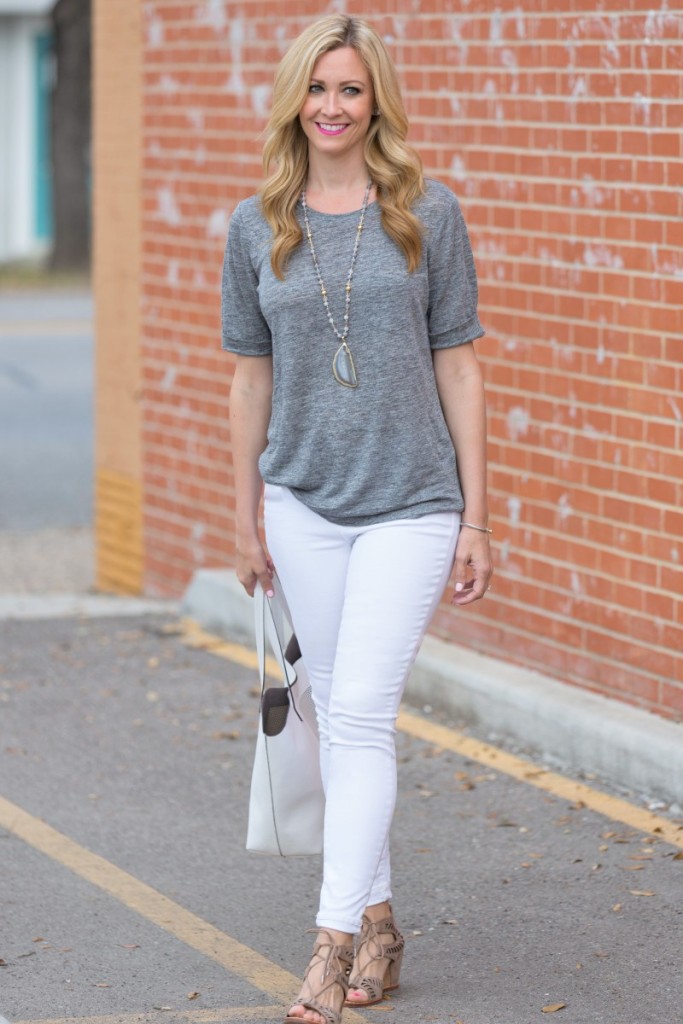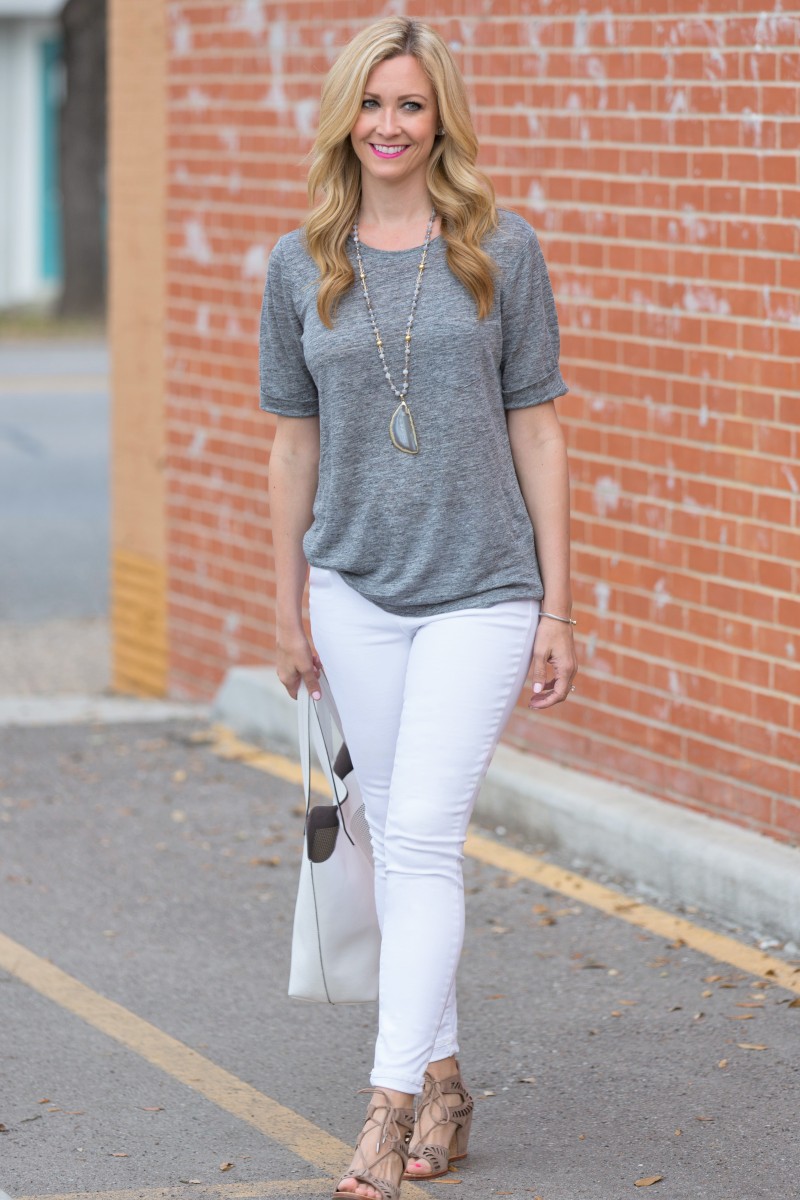 Hi Friends! We had an awesome spring break filled with family fun.  My sister in law and her three kids came in from Austin.  We went shopping and met up with other family in town.  I wore this casual gray t shirt and white jeans along with my favorite wedges. I picked up this white tote because I knew it would be great for throwing all the kids odds and ends in this summer but still looks cute. I feel like white goes with everything and it was a fab price.  Any time I can get a tote or handbag under $100 I do a little happy dance!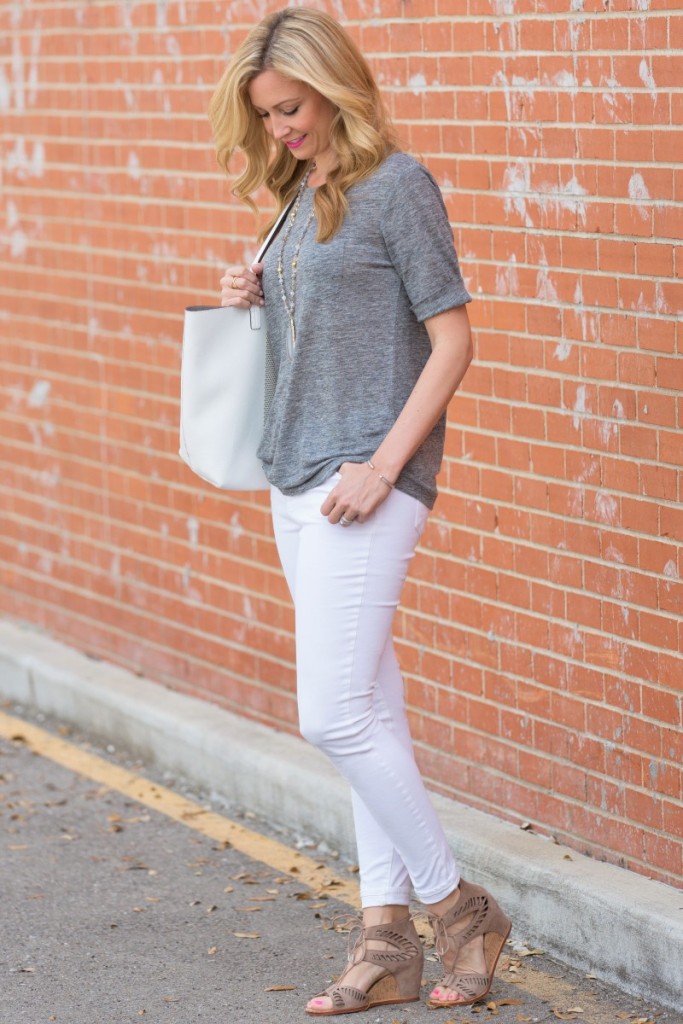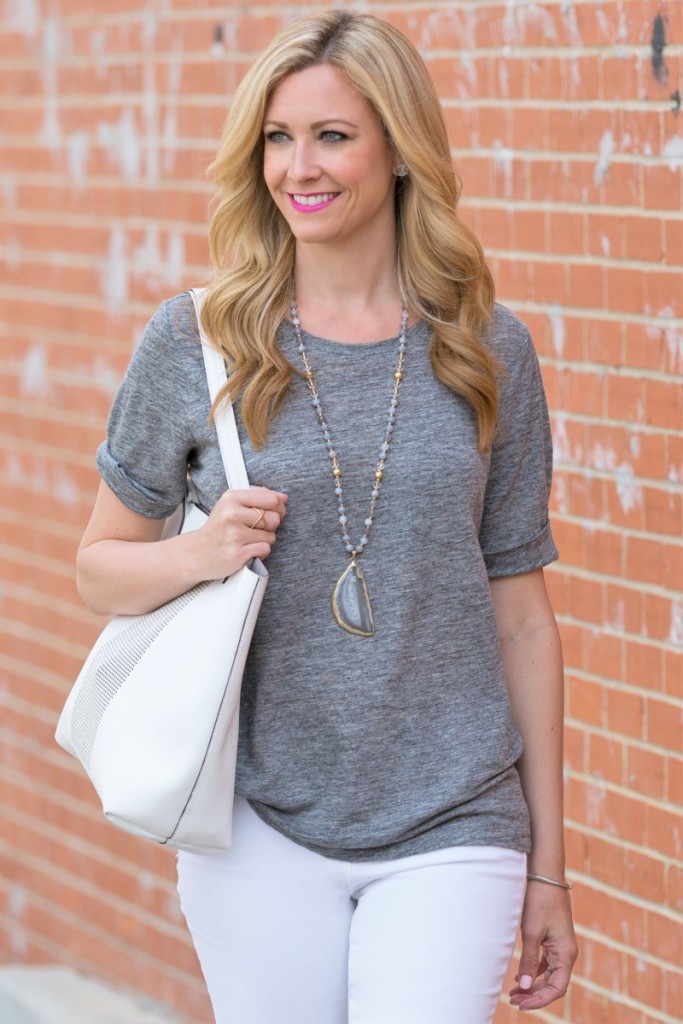 This gray t shirt is from Banana Republic and a really cool linen blend material. It has a great weight and I love the heathered texture it has paired with white jeans or white shorts.  My friend Ashley, at A. Taks Crafts designed me this super chic geode necklace.  I didn't even have an idea of what I wanted and she whipped this together for me in no time flat.  She is so talented and I get compliments from people every time I wear this necklace. I mean look at the gold edges of the geode! How gorgeous is that?
My two kiddos are obsessed with her kids because they play together so well.  Her youngest is 11 and a Lego whiz, so he helped Pierce put together all of the Lego sets he got for his birthday. Her middle one is super into sports and all of the boys love to have Nerf Gun wars and play t ball in the backyard together.  Her oldest is a freshman and does a wonderful job of keeping Paige entertained.  It was like having three nanny's at my house all week! Now if I could only get Paige to stay in her bed all night.  She climbs out and comes down stairs anywhere between three and five.
If you have any advice on keeping an almost three year old in their bed all night PLEASE leave it in the comments section! I'd appreciate the feedback.
Outfit Details
XOXO
Sara