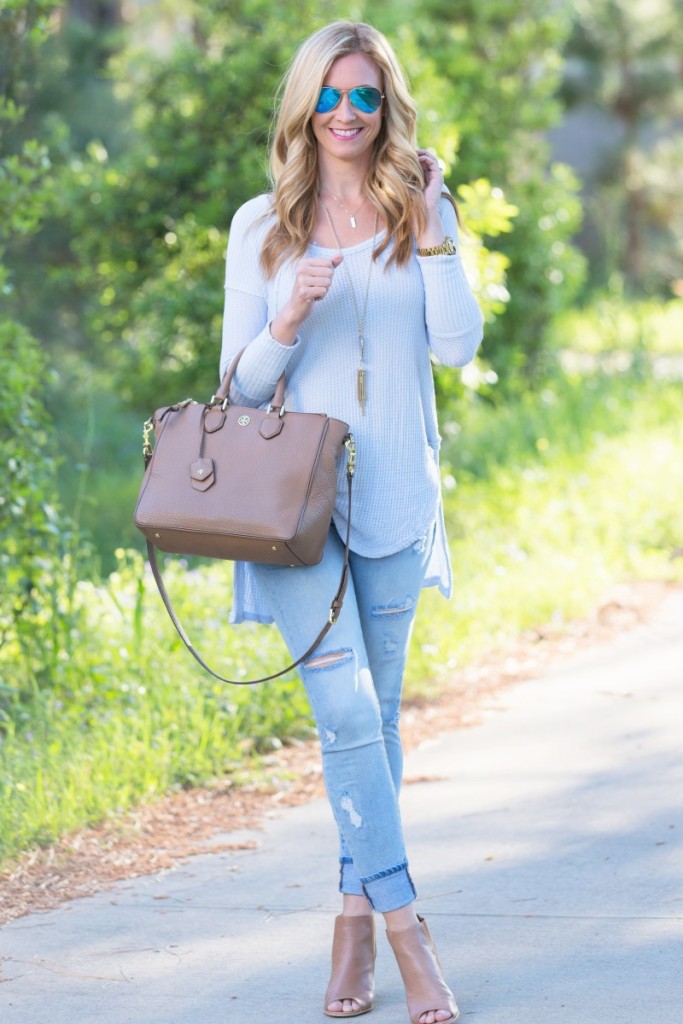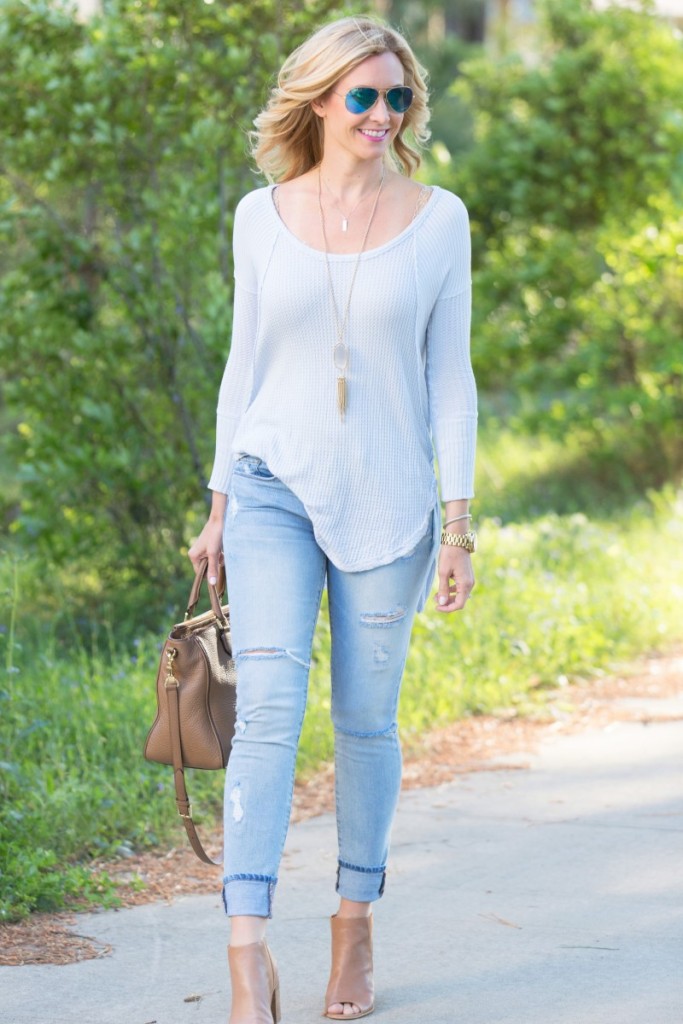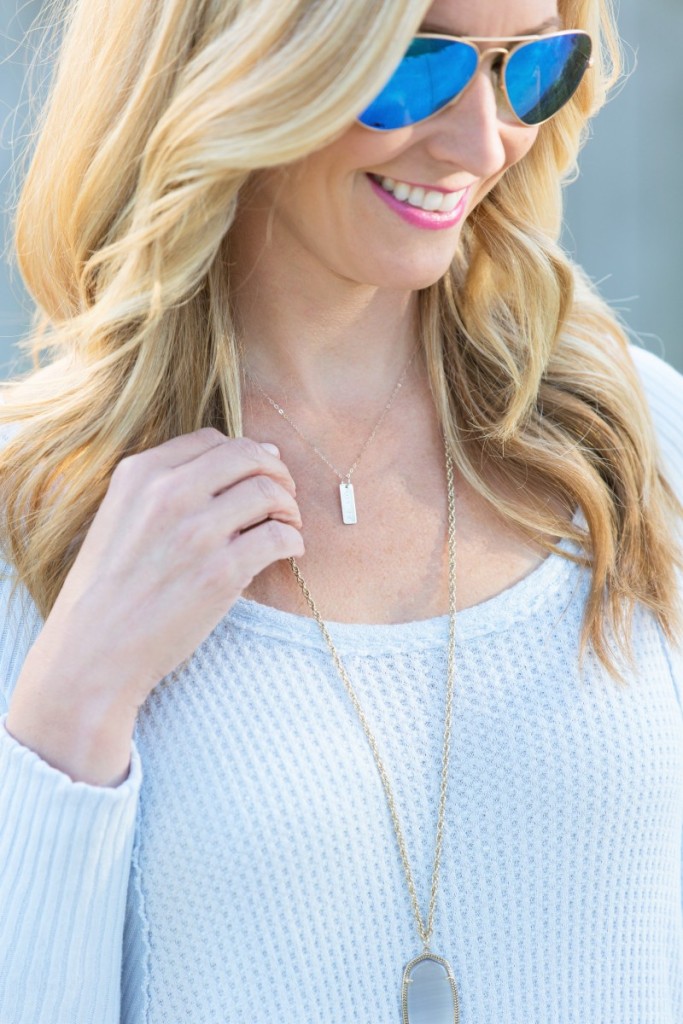 Long story short, my friend told me to get this shirt and I was like Nooo it's going to be hot, I don't want another long sleeve T etc etc.  Well buddy, was I wrong! This shirt is so thin, yet cozy. It will be perfect for those chilly spring days and the cool summer nights. I can't wait to pair it with some denim shorts.  I already know this will be a perfect shirt for those nights when you have been at the beach all day and you are a little fried from the sun and just want to snuggle up on the couch.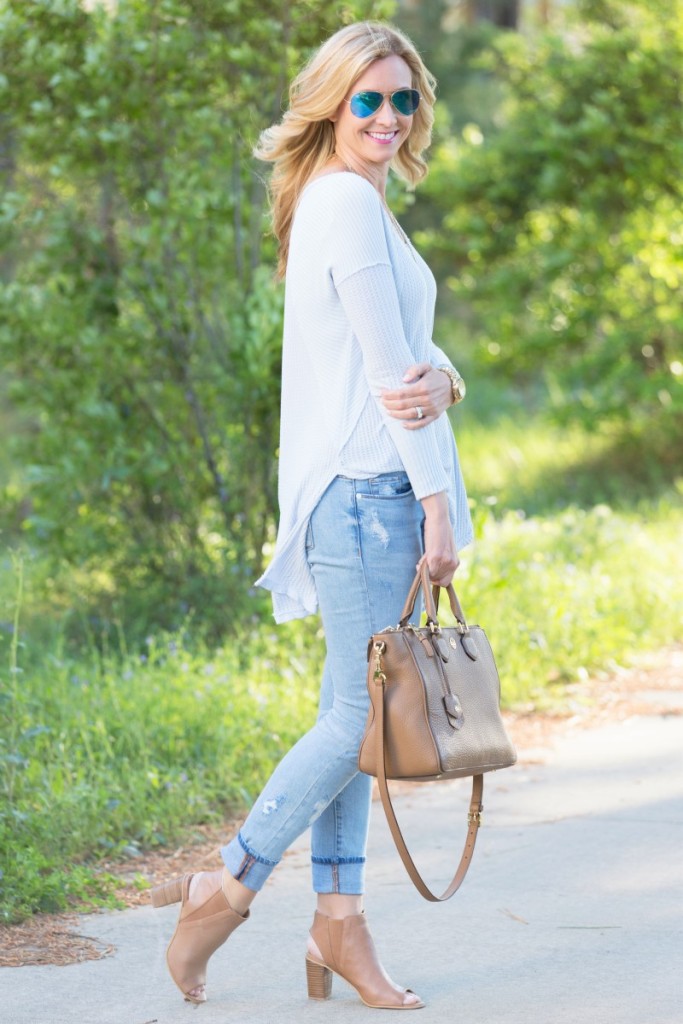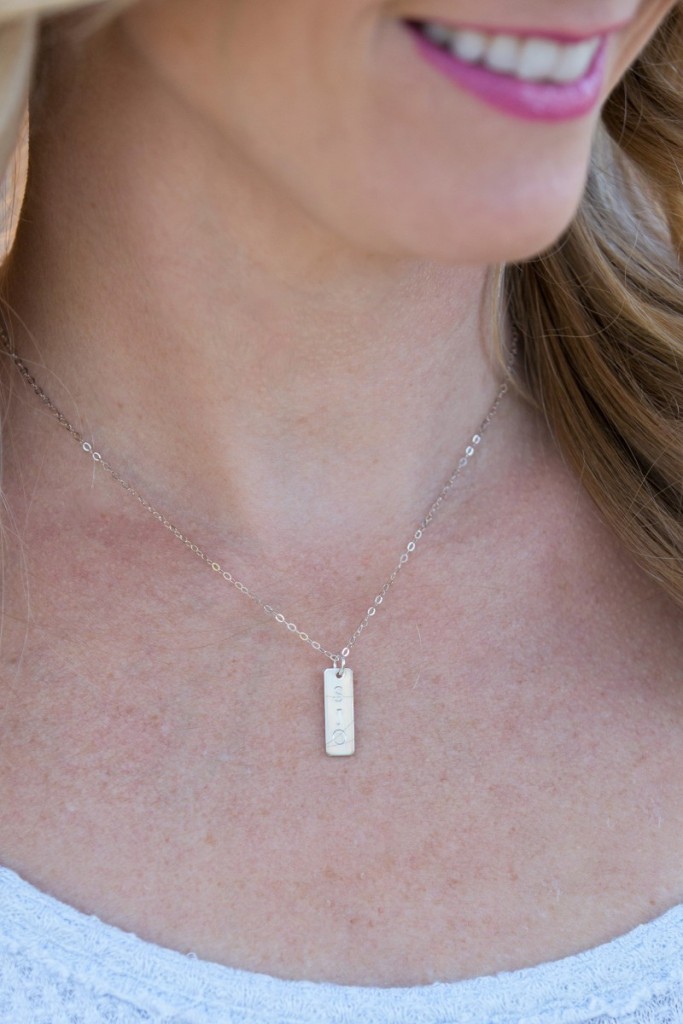 This necklace from Bip and Bop is the perfect delicate detail.  It is monogrammed with my initials SJO.  I love that I can wear it alone or layer it with several other pieces. Be sure to check out all of their hand stamped pieces.  They make great birthday, bridesmaid, Mother's Day or First Communion gifts. You can use code SARA upon checkout for $5 off your next order!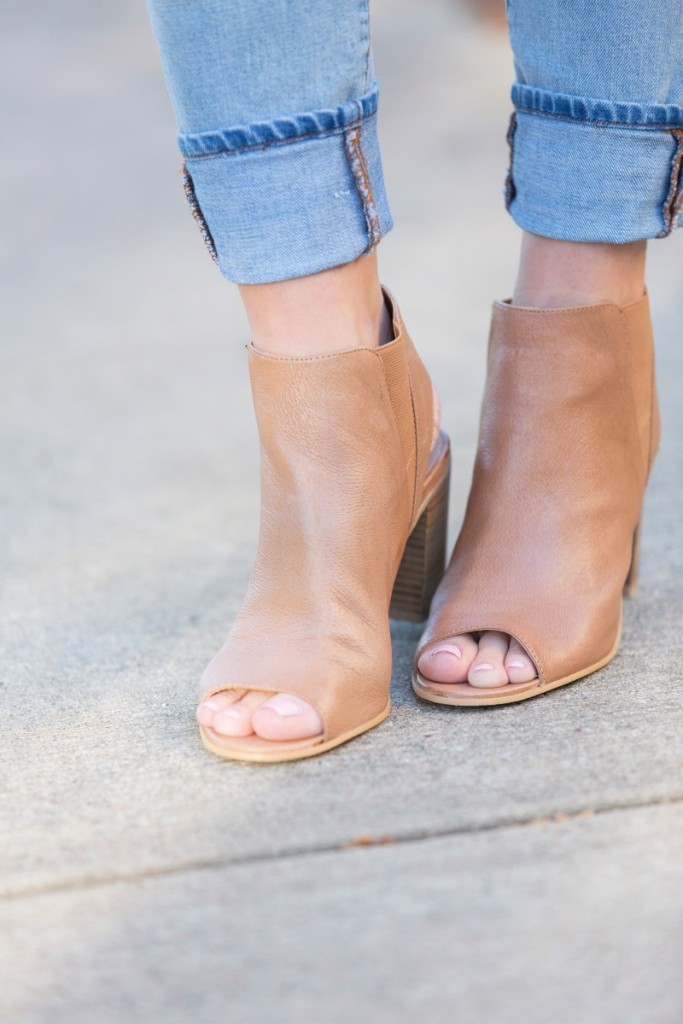 Who doesn't love a nude bootie? Nude shoes are all the rage right now and for good reason.  They elongate your legs and look really chic with any outfit.  If you don't have a nude bootie, these are great because they have a stacked heel and an elastic backing, which makes them uber easy to slide on.
Outfit Details
** Don't forget to use code SARA to get $5 off your next order at Bip and Bop!
Sorry for the lack of posts this week.  I had the stomach bug on Easter and then on Monday Pierce came down with the flu.  Luckily he just had fever and was tired.  We spent some extra snuggle time on the couch recuperating and should both be 100% by Monday.
Have a great weekend!
XOXO
Sara