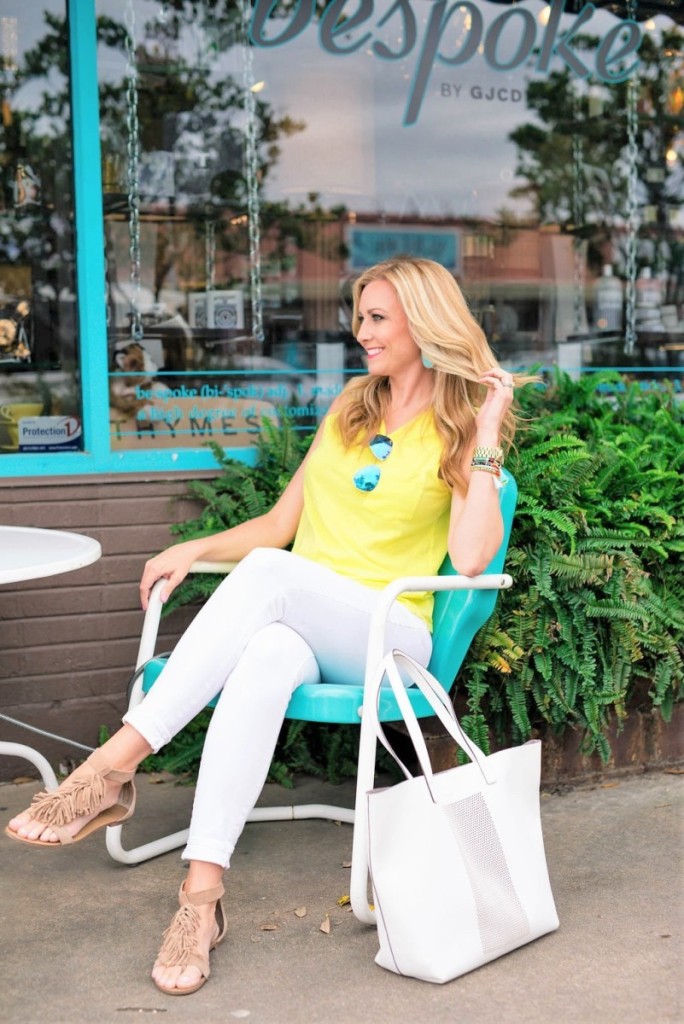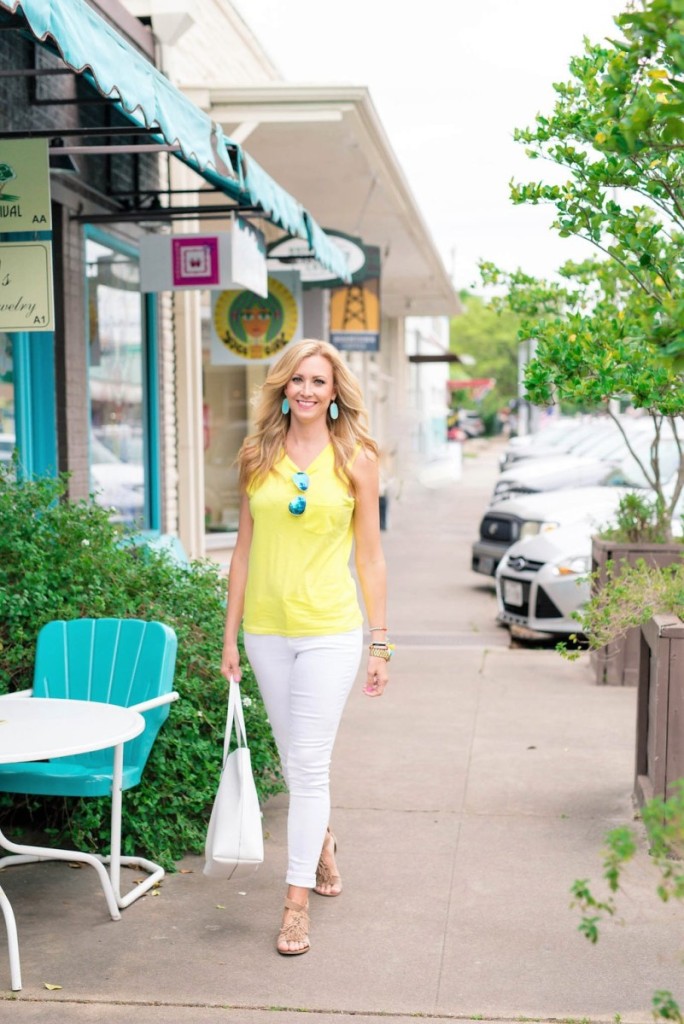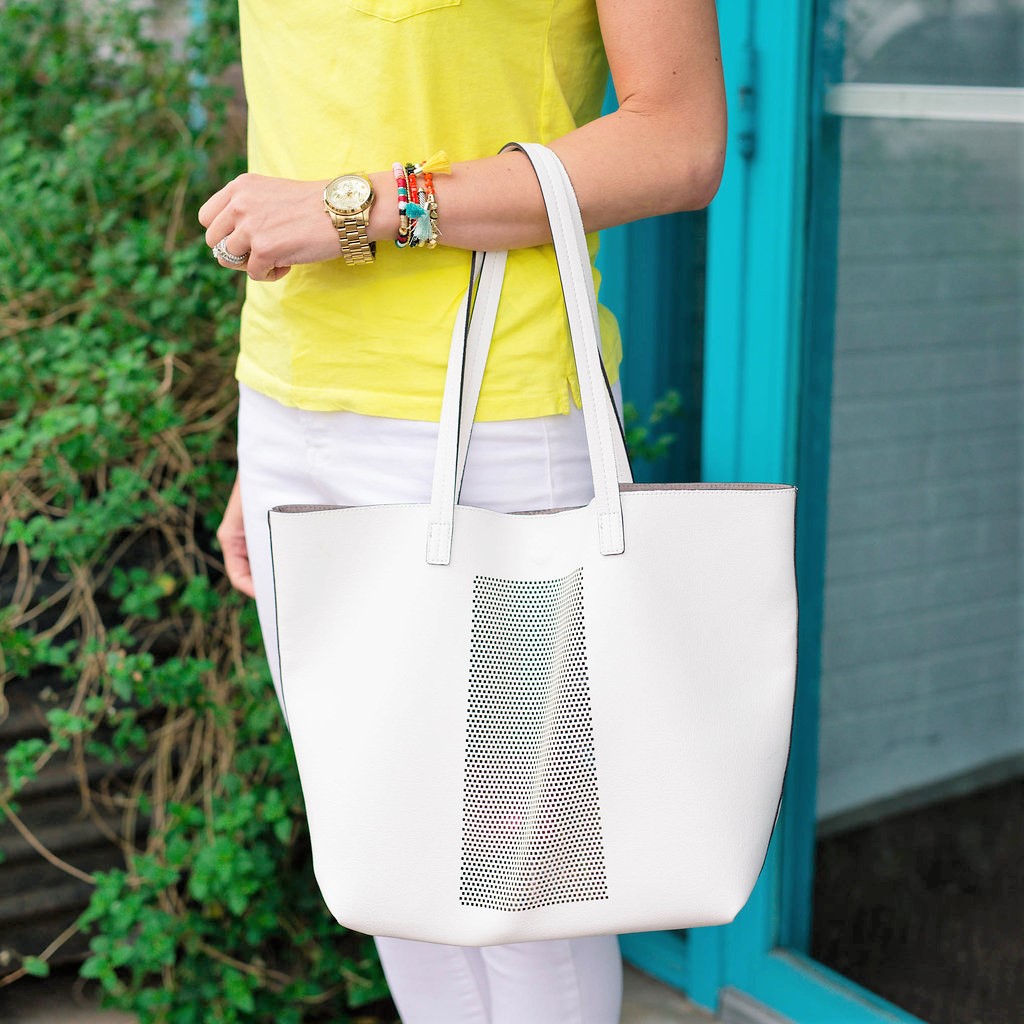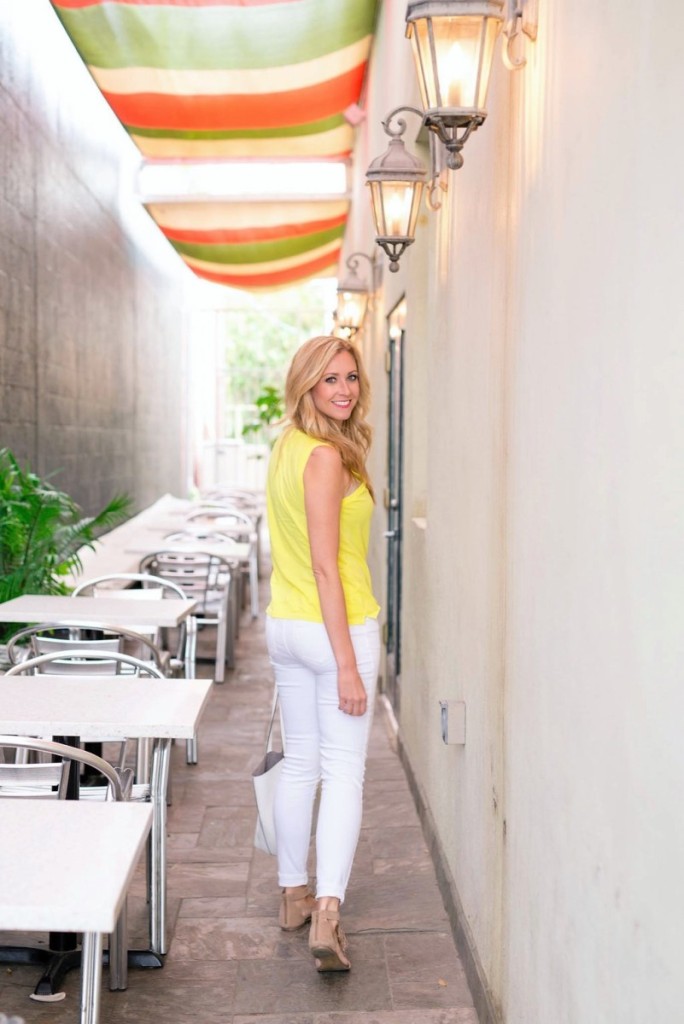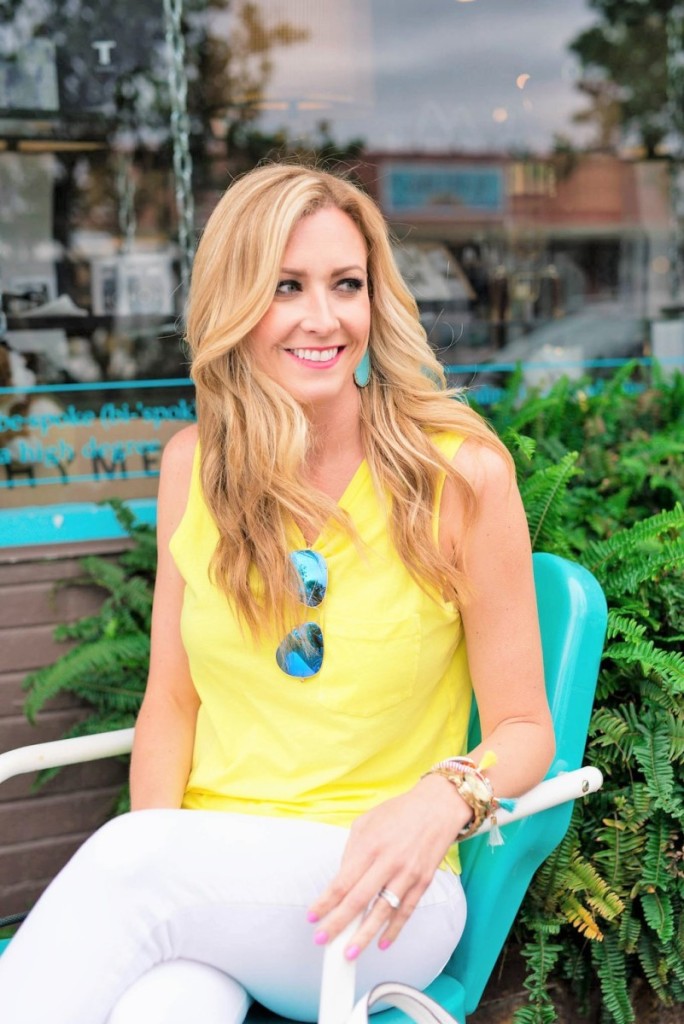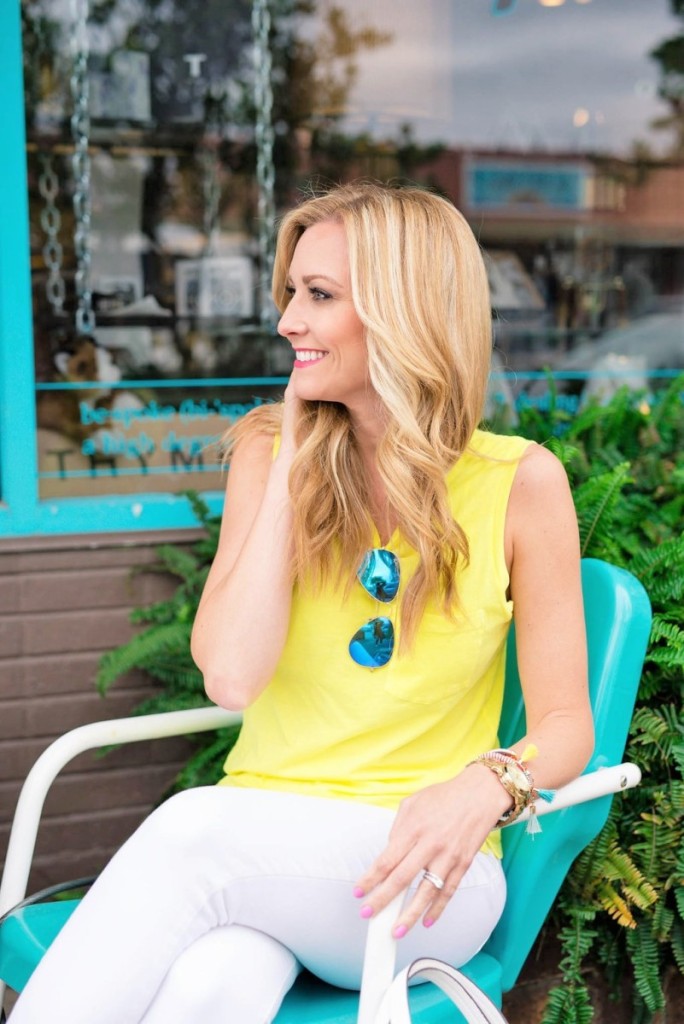 Every spring there are a few wardrobe staples that I need to be able to just throw on, look put together and get out the door…on time! Mornings around our house can be pretty hectic with breakfast, packing lunches, feeding pets, and getting kids out of the door for school.  I love this bright tank top because it can easily be mixed and matched with white or blue jeans, shorts or a skirt. The bright yellow is fun and can instantly liven up your day. It is currently 30% off with Code TIMETOSHOP.
How fun are these multi colored tassel bracelets? I might be giving a few of these out for birthday presents or Mother's Day gifts!
1. Below are a couple of my favorite bright tank tops, Mirrored Sunglasses and Tassle/Fringe Shoe options that are super hot right now.
2.  These mirrored blue sunglasses have become a staple in my wardrobe as well.  They offer great eye protection from the sun and are stylish as well.  They come in other mirrored colors that I love! I am seriously crushing on the pink and green ones.
Tassles and fringe are huge as well as neutrals so what could be better than a flat shoe that is beige with fringe? These shoes are so comfortable and look great with shorts, pants or skirts.
P.S. If you are looking for an awesome bra to wear with tank tops that won't leave you adjusting straps all day THIS ONE  and THIS ONE  are my FAVORITES!!!
What are some of your closet staples or favorite spring trends? I'd love to know!
OUTFIT DETAILS