Happy Monday Friends and welcome to my first favorite summer clothing item. I'll tell you my second tomorrow!
  Behold, THE MAXI DRESS (beam of light shines down from the heavens on all maxi dresses).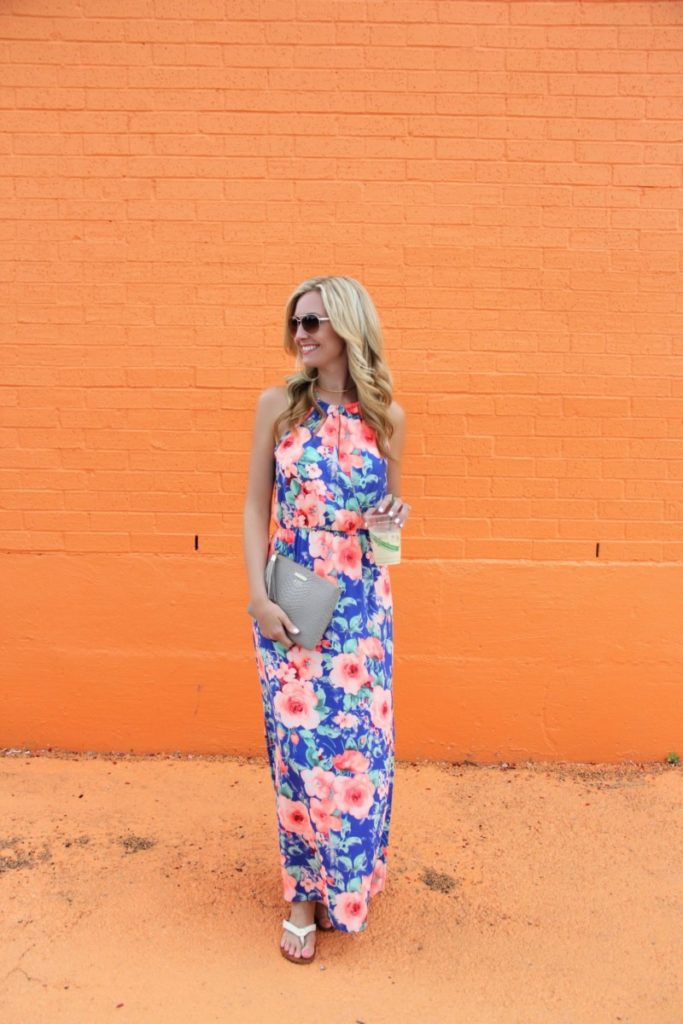 Thanks for your patience over the past week with no blog posts.  I am in the works of a blog redesign and hope you will love the functionality and more personal feel when the transformation is complete.  Lately we have been so busy I feel like my head is spinning around like the character in the Exorcist!!!  Stylized shoots in Galveston, kindergarten round up, preschool graduation, splash day.  Ya'll, how am I going to handle sending my baby off to kindergarten next year?
When I have this many functions to attend or errands to run and need to look put together, my go to look is a maxi dress.  You will be seeing quite a few maxi dress posts this summer, so here is your warning!  When I saw this bright flowy 
tropical maxi dress
from
Pink Lilly Boutique
(c/o), I knew it belonged in my closet. 
This tropical maxi dress
has a gorgeous  semi exposed back and an adjustable tie neck.  The first time I tried this on I had a mini freak out because I accidentally put it on backwards (hello blonde moment) and my chest was sticking out.  I tried pulling the fabric over and tying it differently and no bueno.  Then, I looked at the picture on the website and Voila! I turned the dress around and was smitten!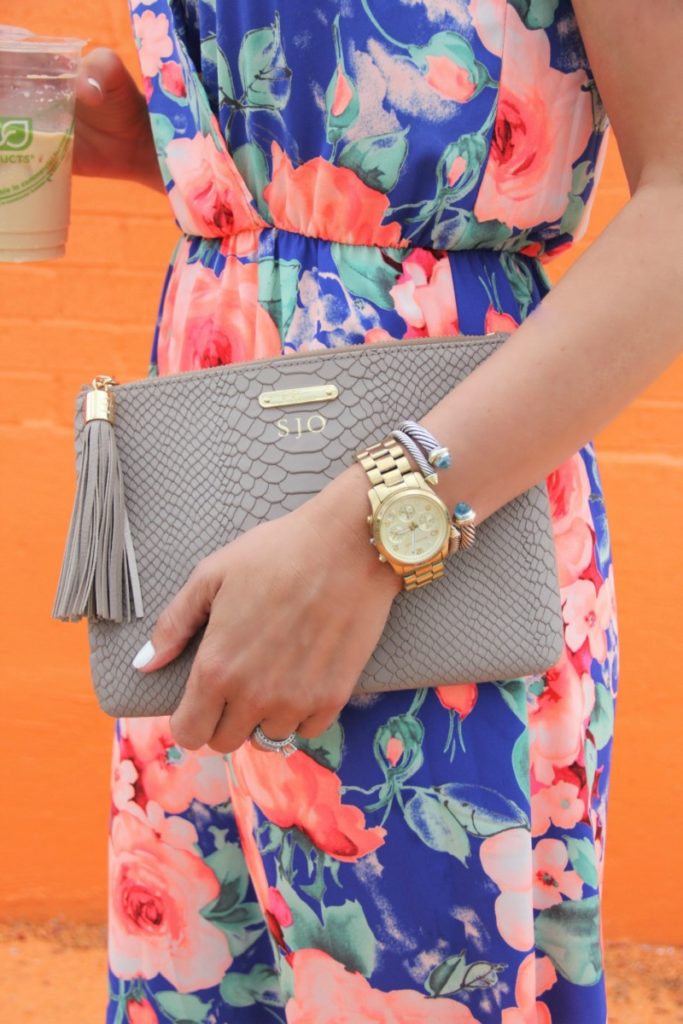 Ya'll how gorgeous is this gold choker from
Gorjana
?  I love this brand of jewelry know for their simple hammered metal designs.  I can't wait to pair
this choker
with a long gold necklace and a plain tee for a layered look.
White nail polish is super hot right now.  Essie nail polish in the color
'Blanc'
is my go to color.  If you don't have time to let your nails dry use
this quick dry top coat
and you will be ready to go in no time!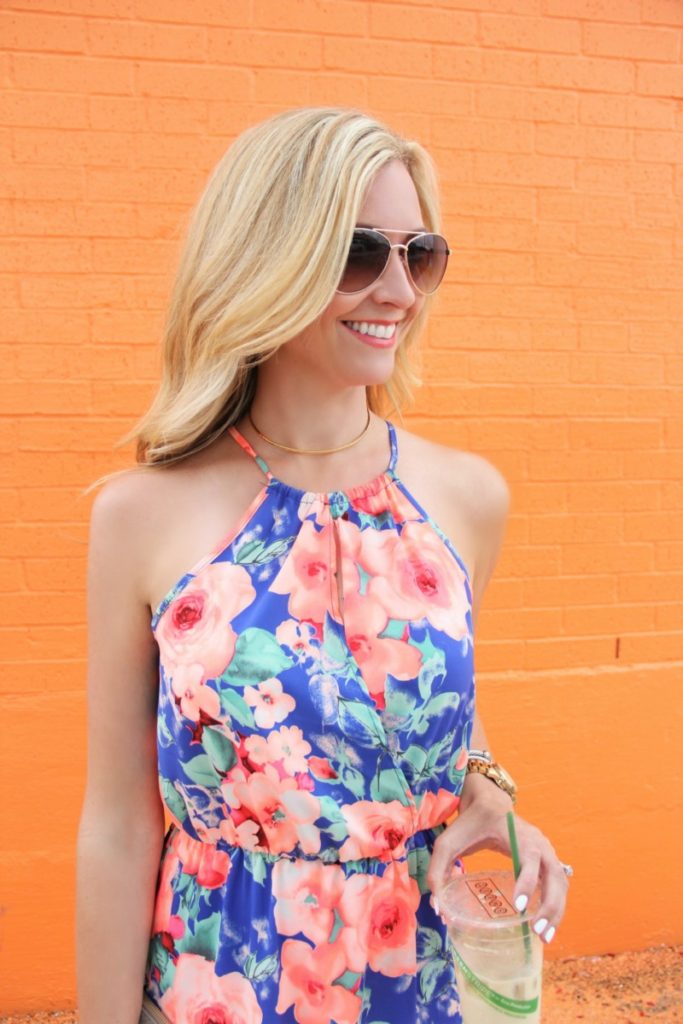 If you are in the market for a maxi dress that is perfect for errands or a lunch date you will love the light weight fabric and shape.  Take a look see around the
Pink Lilly Boutique
.  They have adorable and affordable clothing that is perfect for the summer months.
Outfit Details
Stay tuned for tomorrows blog post with my second favorite summer clothing item and a special new Wednesday  feature to get you over the hump of the workweek.
XOXO
Sara