Hello Tuesday and hello to my second favorite piece of clothing for the summer. You can read about my first favorite here. Duh Duh Duhhhh THE ROMPER! I place the romper in my summer favorites category along with maxi dresses because they are:
1. Only one piece of clothing you can throw on with a pair of sandals, wedges or heels and look like you are attempting to look put together. Let's face it, as a mom I am the last person to get dresses because I am busy getting everyone else ready. There is no mixing and matching of skirts and tops, shorts and tops, jeans and tops etc. One and Done.
2. It is different. What I mean by different is, everyone wears jeans, shorts or a sundress to a party or dinner. A romper stands out!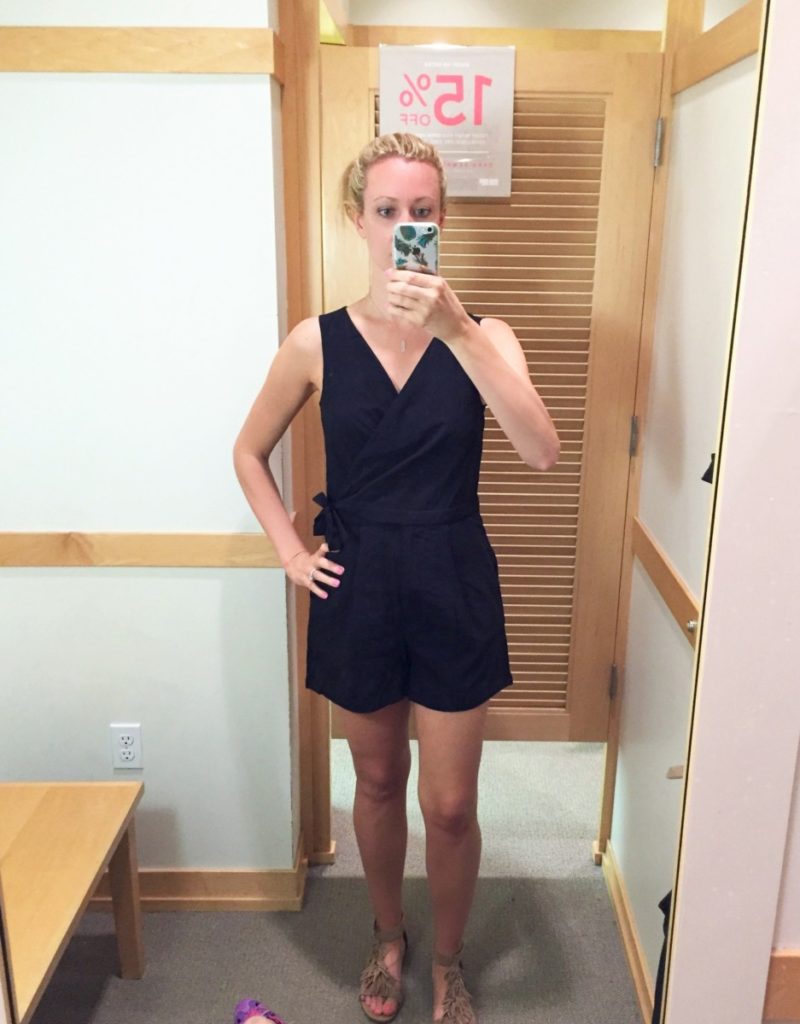 Here is my
ONE
problem with rompers that I personally have and that I hear from people all the time. "They are always too short in the rise and make me look like I have camel toe." Yes, whew I said it!!!! No one wants to be pulling on their clothes all night. I am a HUGE believer that if something does not fit properly, do not buy it. Unless you pay to have it tailored, or have it from somewhere similar to
https://shopatalma.com/collections/jumpsuits-rompers
it will never fit. In the case of a short romper, you cannot alter the length of the rise. If the rise is too short it will pull up and feel like you have a permanent wedgie.
So, in my need to please all my romper wearers with long torsos and to just find one for myself, I went on a romper hunt. Most of these rompers have a 3-4″ inseam and a longer torso length. I am very tall (5'9/5'10") so if they can fit this daddy long legs of a torso, they will probably fit yours!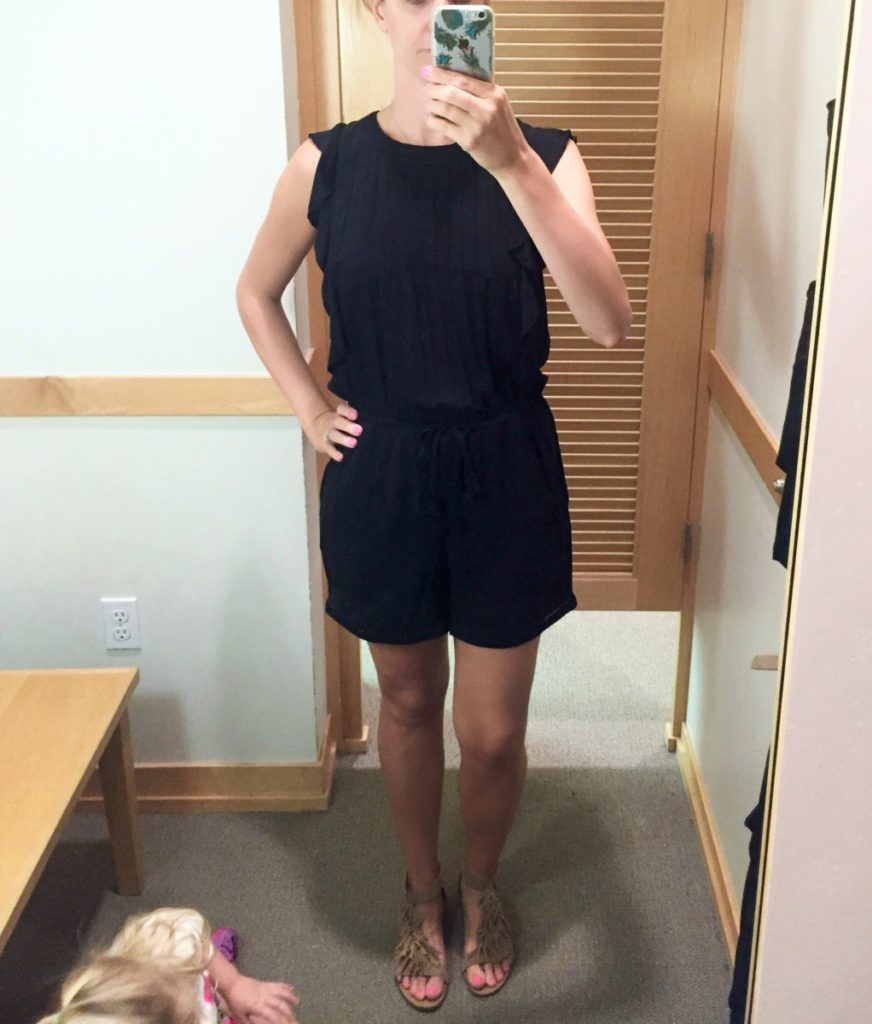 Pardon the I just went running hair do and the toddler rolling around on the floor. I tried the
top romper
and
bottom romper
on at Loft and loved them both. I felt like the
top romper
gave me a bit more of a defined waist and I liked the V cut neckline. The
bottom romper
was very comfortable and could easily be dressed up or down. Both of these rompers are on sale too!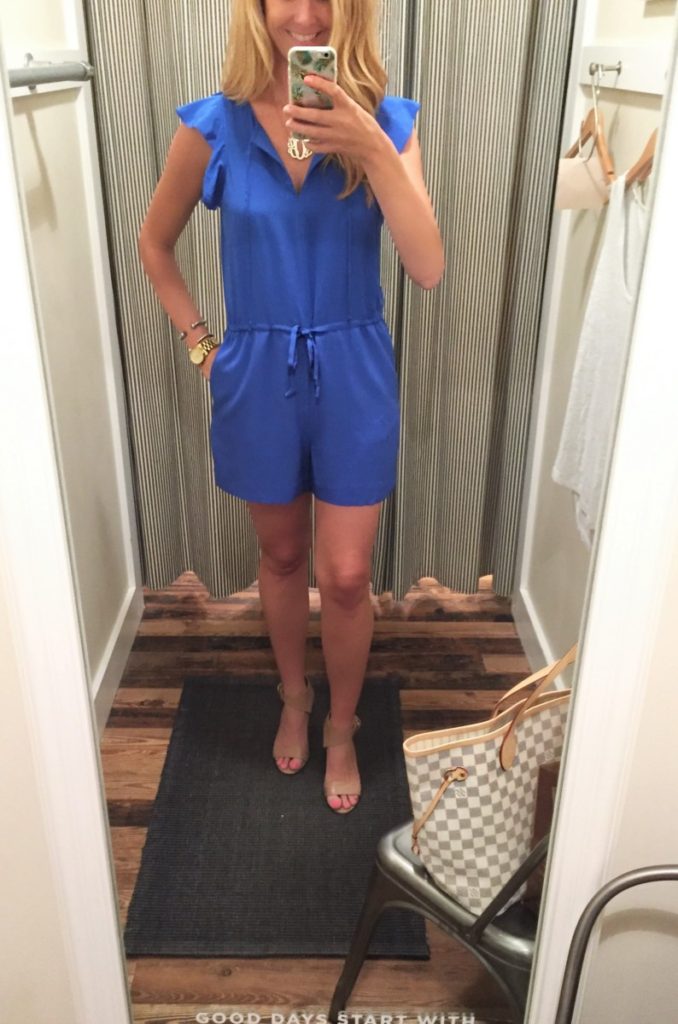 Blue Romper
– I bought
this one
and will be wearing it for Memorial Day. I will do a separate blog post just for this romper because I am utterly in love with it. Vibrant blue,, soft flutter sleeves and light weight fabric make
this romper
a true gem for the summer and fall months.
Favorite Rompers
After checking out some of my favorite rompers are you loving your options? Do you like rompers? Why or why not? Let me know what you think in the comments section!
XOXO
Sara