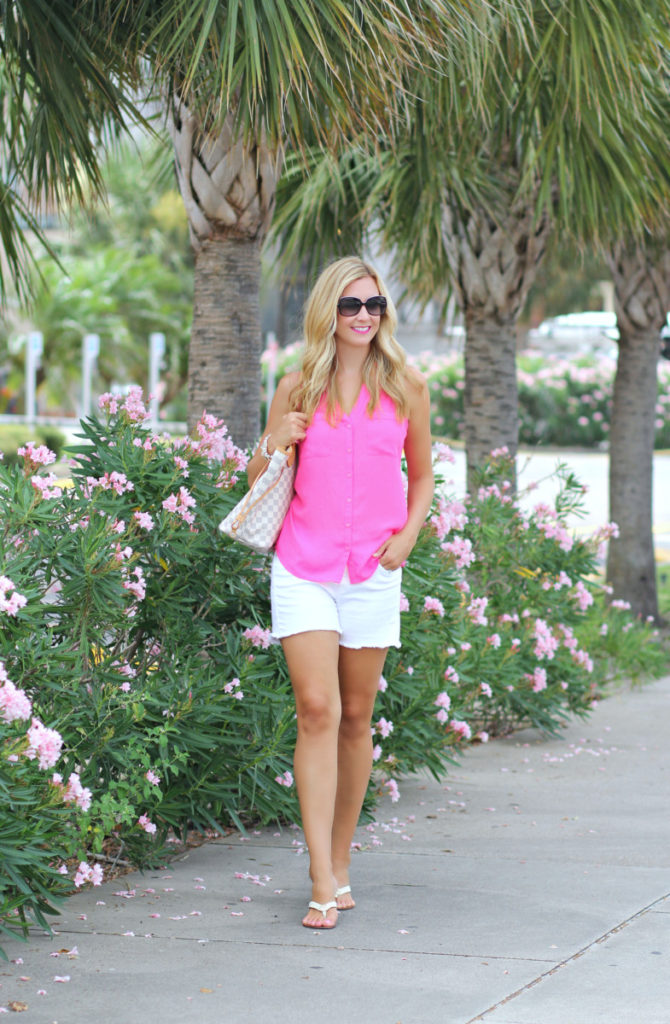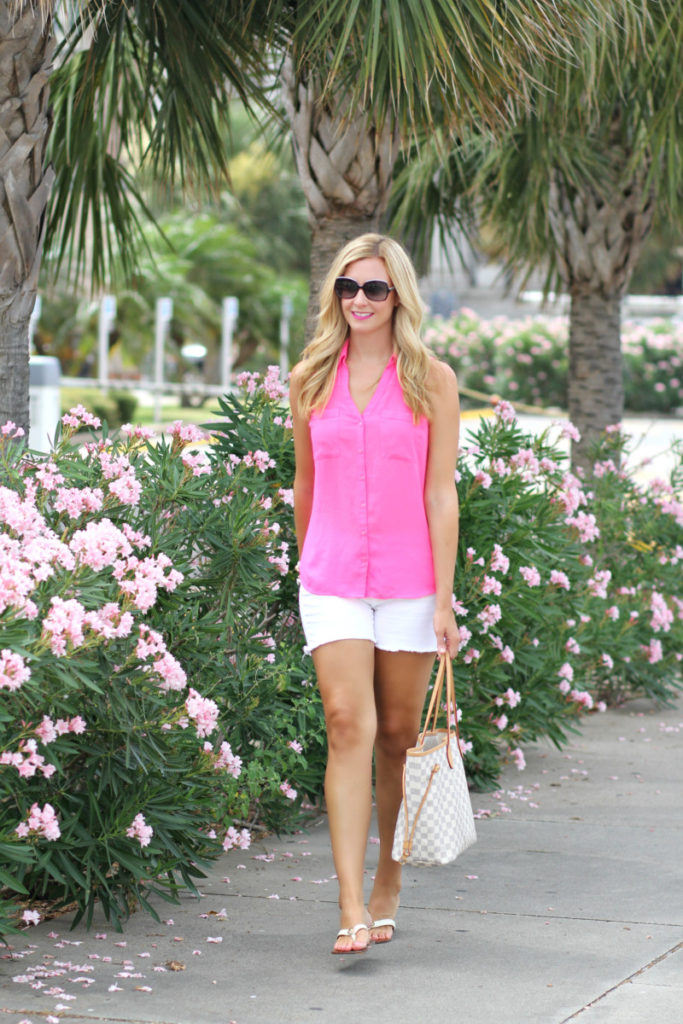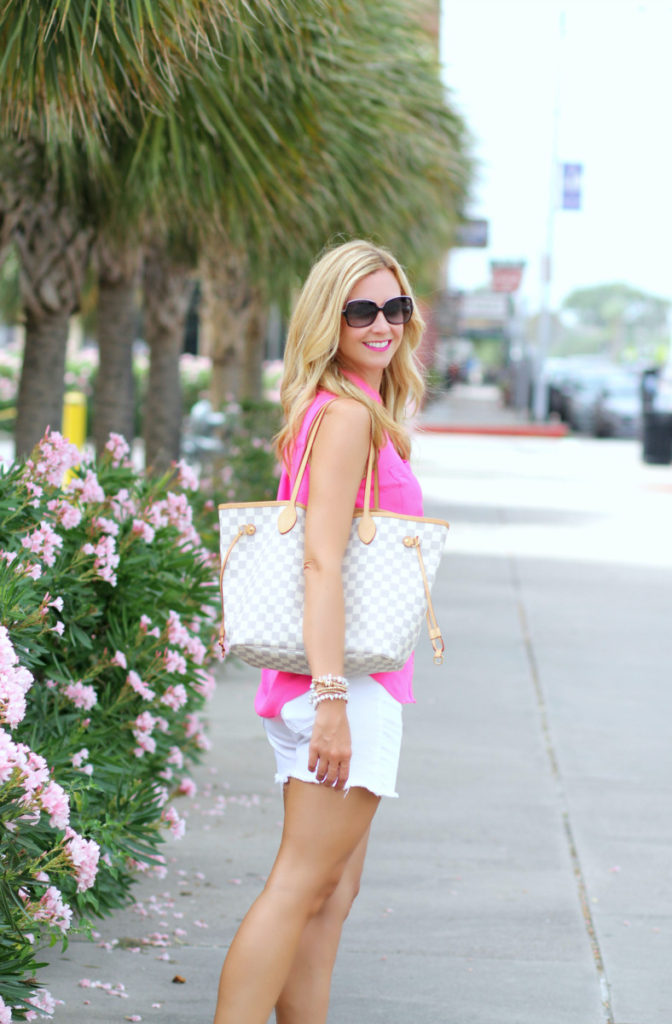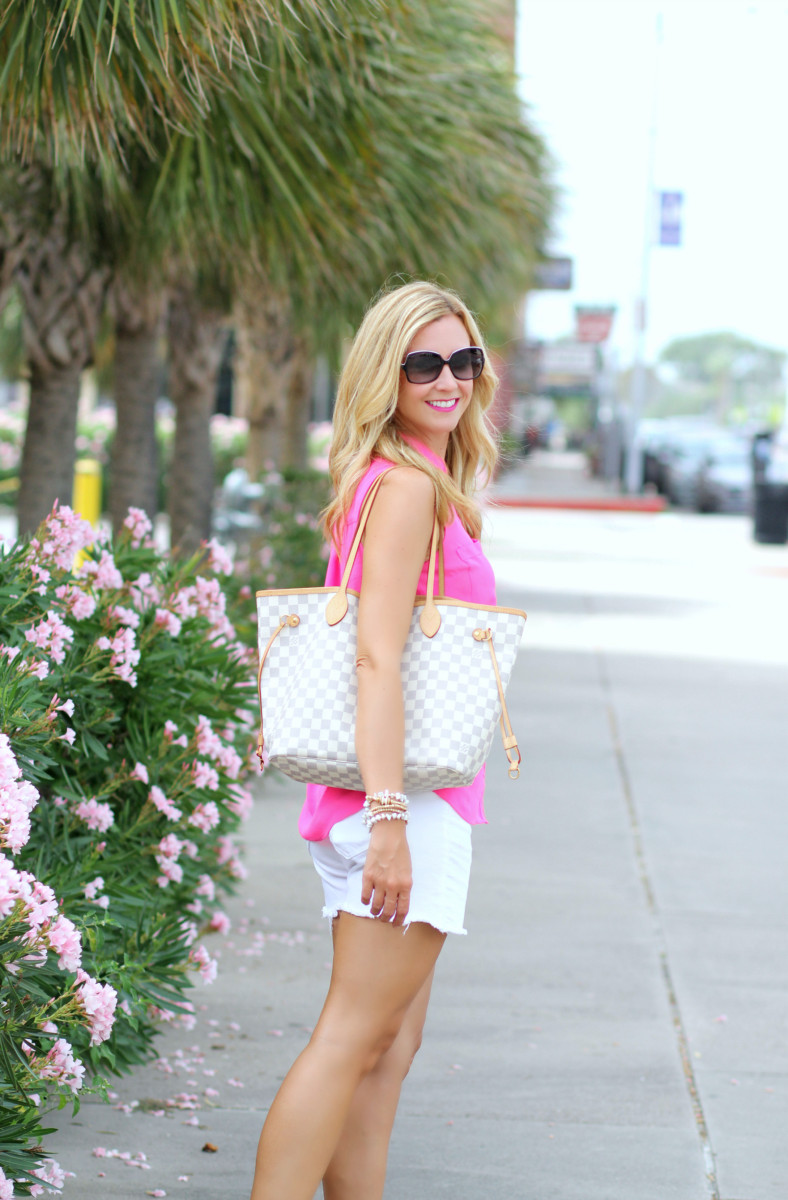 Happy Monday Ya'll!  This pink top and white denim shorts are my go to look especially in the heat of the summer.  My sleeveless top comes in 10 amazing colors and is 50% off right now!  It does not wrinkle easily and washes like a dream.  I own it in black and red as well.  Express comes out with these shirts year after year because they are a classic fit and style.  My friend loves to wear these sleeveless tops under her suit jacket at work to stay cool.  The pink is my favorite color because it is so vibrant but I also love classic black because it goes with everything.
Fall is a hard transition time in Texas when it comes to clothing.  It will remain 100 degrees until the end of September, which does not make for great sweater weather!  However, I still like to wear more muted fall colors.  This sale is amazing, so I purchased the olive color to get me through the fall Texas weather.
A few weeks ago my husband and I celebrated our 10th wedding anniversary.  10 years people!!!!  I feel like we just got married two years ago.  I guess time flies when you are having fun!  We have two amazing kids, a great group of friends and an awesome family.  We were able to spend the weekend sans kiddos in Galveston and it was so relaxing.  I got to eat my meals hot and didn't have to reheat my coffee three times!  We ate lunch one day at the cutest restaurant called Shrimp and Stuff.  We shared the fried seafood platter and it was delicious.  I had just taken these pictures so I had lipstick and hair done and poor Justin was sweating buckets from snapping photos.  Our waiter was an older gentleman who took one look at me and said to Justin, "How did you snag her?"  We died laughing and he gave Justin a huge hug and a kiss on top of his head.  He was seriously the best!  If you ever go to Galveston I would highly recommend Shrimp and Stuff!
Outfit Details