Anti-Aging skincare has become a large part of my beauty routine lately! Let me start off by saying my skin is generally clear. I tend to be more dry on my cheeks and oily in the T zone. I always get that pesky pimple or two during that time of the month. I'm quite fortunate that I don't have it as bad as some people. Severe wrinkles can really make people feel insecure. Seeking cosmetic surgery might be able to boost your confidence. Nonetheless, don't feel this is the only option as there are many things that can be done to make you feel more comfortable in your own skin. My cheeks tend to have some redness and I have dark under eye circles. My skincare routine doesn't change too often. However, this momma is getting older and needs to start fighting off the wrinkles. I tend to use skincare products in the same family because I know they are generally meant to work together. Recently iT Cosmetics opened their brand to Sephora and I am in love. I have loved this brand since they started on QVC and am obsessing over their anti-aging skincare line. Slowing down the anti ageing process before it eventually catches up to is can be an advantage, especially if you find the right products. Skincare can be hit or miss. Just because a product works for you, doesn't mean it will work for someone else. If you want to find alternative routes to anti-ageing, check out companies like Fitness Edge for more information. Don't worry, it may take some time, but we will all find the products that work best for us.
Below is what I have been using…
Ps. You won't want to miss my fantabulous pimple cure at the bottom! It's so weird but trust me on this one!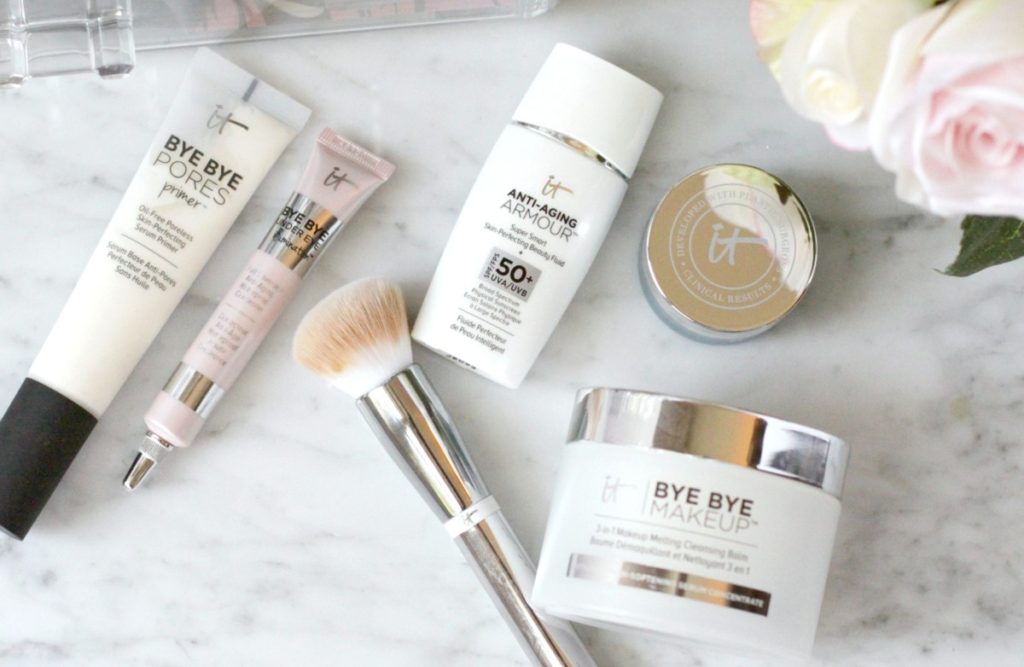 Cleanser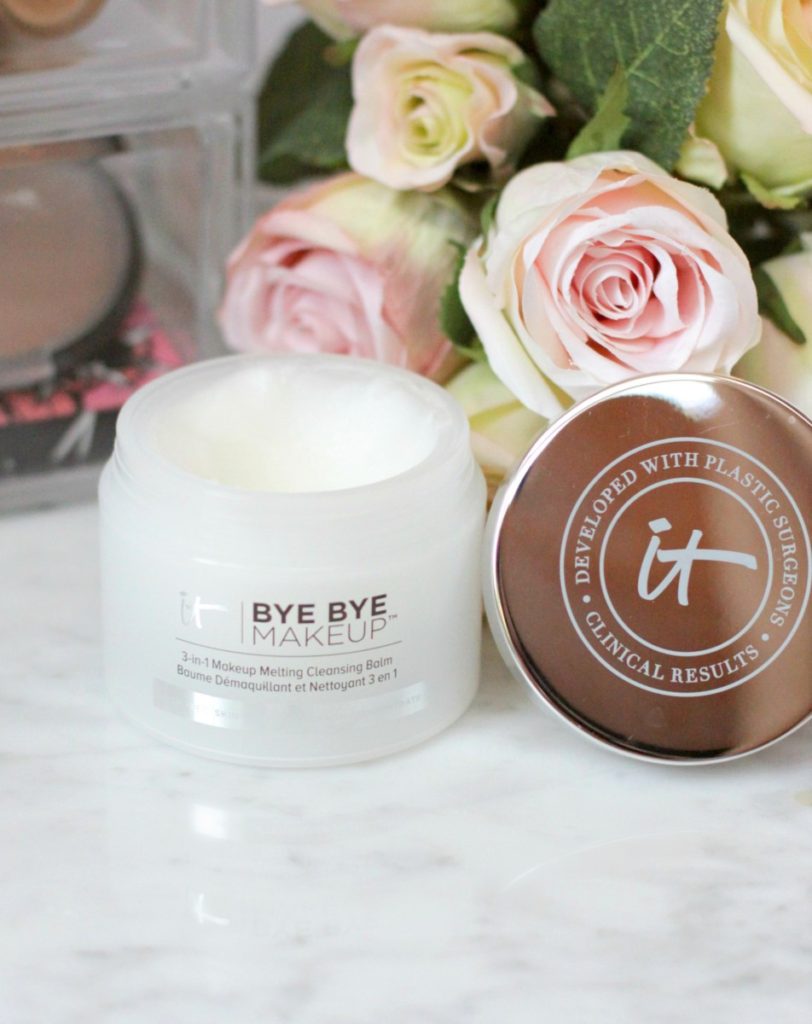 This cleanser has to be made from unicorn tears and leprechaun gold, it is THAT good!!! I was tired of using one cleanser for eye makeup and one for the rest of my face. What I love is that it just dissolves all the makeup off my face. It feels fresh, clean and hydrated. I really dislike when a cleanser strips my skin and this cleanser makes my skin feel amazing afterwards. It is paraben, sulfate and phthalate free too. Seriously, this is my new top favorite cleanser in all the land!
Serum/Moisturizer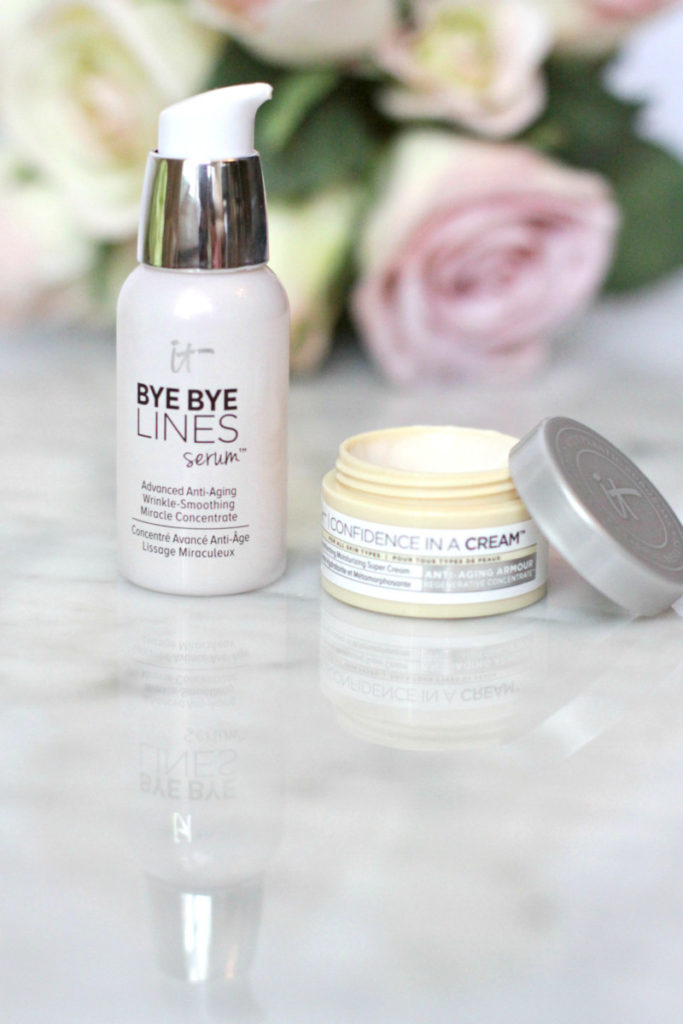 This anti-aging serum and moisturizer are miracle workers for my face. It blurs and reduces fine lines while improving the texture of my skin. Dehydrated skin looks older and makeup does not apply as well to flaky skin. This serum really helps my skin look radiant. Next, is the Confidence in a Cream moisturizer. This stuff is thick and luxurious. This moisturizer absorbs quickly so your face does not feel greasy. It really makes my skin feel hydrated and smooth. I dab a bit on the back of my hands at night too!
Eye Cream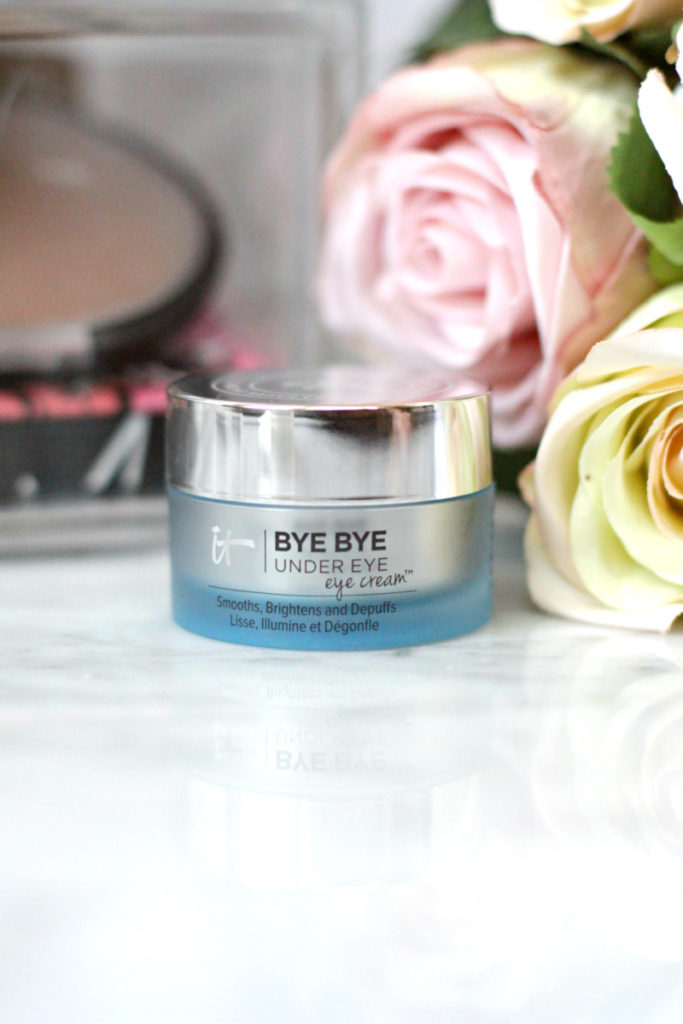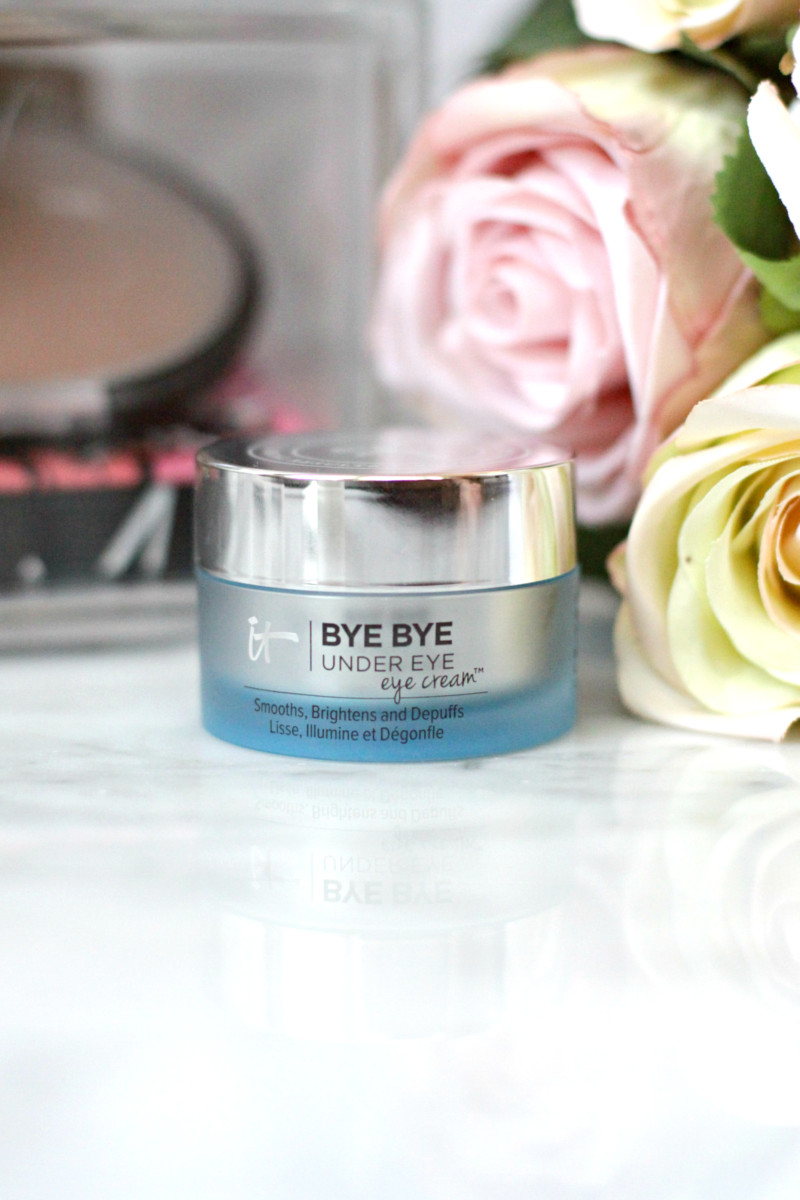 Next up in my anti-aging skincare routine is eye cream. I have never been an eye cream lover honestly. I felt like I never needed it and now I'm paying the price. Those fine lines are really starting to creep up on me along with dark circles. Hello kids and no sleep! I needed an eye cream stat. This eye cream has caffeine to firm, hyaluronic acid and cucumber to cool and firm the skin to reduce puffiness and moisturize the under eye area. I am a huge fanatic when it comes to concealers so my under eye area must be smooth and hydrated for the concealer to set well. This eye cream did the trick!
Tinted Sunscreen
Ya'll this stuff is CRAZY! This lightweight formula comes in one shade and is supposed to color match your skin. Now, I will say that if you are very fair or very dark, this may not be the product for you. What I love about this cover-up is I can use it as light coverage makeup without having to go into full foundation mode. This has SPF 50 which is HUGE for anti-aging, especially down here in the south. I typically use my hands to rub some in or this miracle brush. I love a good foundation brush. This gorgeous brush is infused with anti-aging collage, silk and peptides to give smooth flawless results. I feel like the brush head is the perfect size to get all the nooks and crannies on my face.
Concealer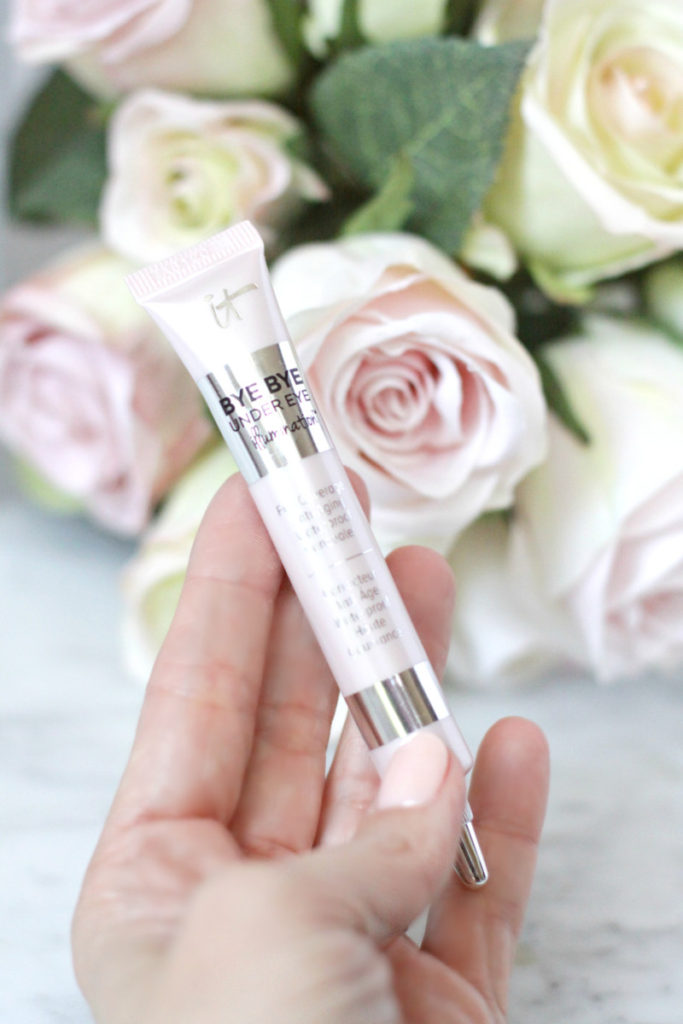 Previously, I had used the orginal iT Cosmetics concealer. I loved the formula and it really covered my under eye circles. However, I honestly wasn't a huge fan of this concealer. The illumination particles almost magnified any fine lines instead of hiding them. I wouldn't say it's a total loss but just not my favorite concealer. I will stick to using the original iT Cosmetics Bye Bye Undereye Concealer.
Now for the holy grail, life changing pimple cure! But first, the background on how I found this! My son had a wart on his finger, yeah gross I know. The Doctor told me to just get the over the counter wart disc and wrap it up with a latex free band aid for a week. Before I put the disc on his finger I wanted to know what the ingredients were. It just said "salicylic acid-40%." Ding Ding Ding! A huge light switch flicked on in my head and I thought, hummm I have this gorgeous pimple on my chin, I wonder if I put this disc on overnight, with a little circle band aid, will my pimple go away? Low and behold, it was totally dried up and flat the next day. This is my official pimple cure for that single one that pops up here or there. Call me crazy but it totally works and was less than $7.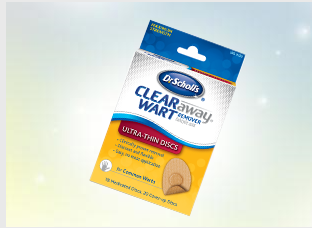 Skincare Details
I'd like to thank iT Cosmetics for sponsoring this fabulous post. I only endorse beauty products I truly believe in. I have been using these products for a month now and truly feel that they are impressive products. Don't forget that Sephora is an amazing store and offers samples of almost all of their products for you to test before you buy!
That wraps up my anti-aging skincare routine lately. I'd love to hear your skincare secrets or products you swear by. I love trying new things based off recommendations!
XOXO
Sara