Hey Ya'll!  Who's ready for some Halloween Fun? Recently we were "Boo'ed" by our neighbors and the kids were beyond excited.  They dumped over the bucket of candy and bugs and squealed in delight!  Recently, I saw on Pinterest an adult version of this game called We've Been Booozed!  How fun is this!!! I mean, why should kids have all the Halloween fun?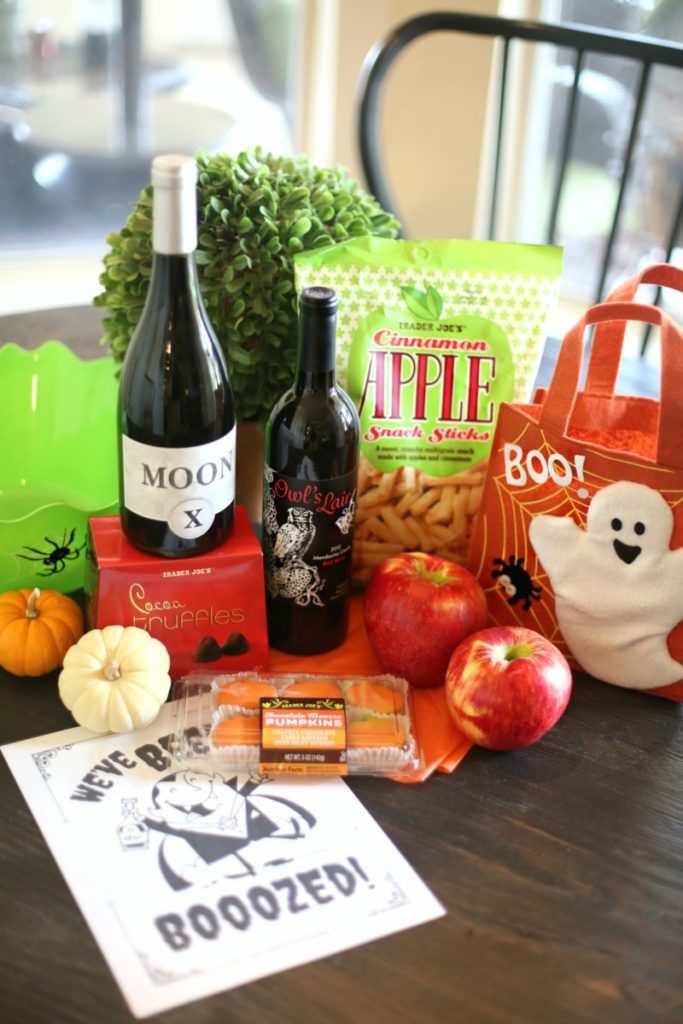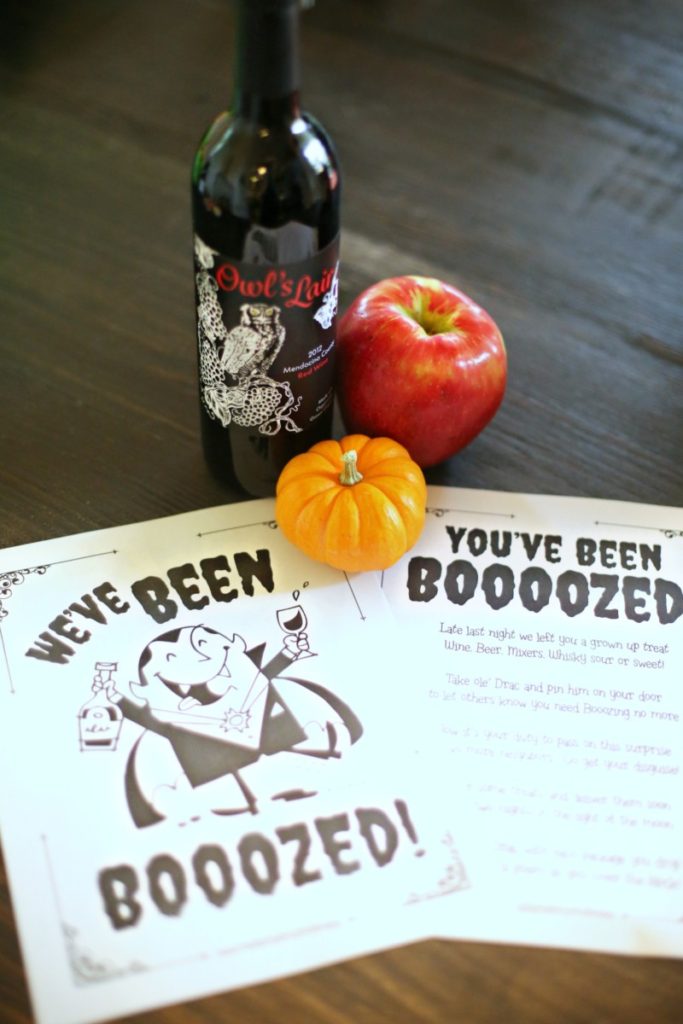 Trader Joe's had the cutest assortment of fall snacks and these adorable bottles of wine with Halloween/ Fall themes.  I found my printable off Pinterest HERE.  PTL for Pinterest!
(PTL= Praise the Lord)-for all of you who aren't on the up and up with internet slang. I'll save you from having to Google it!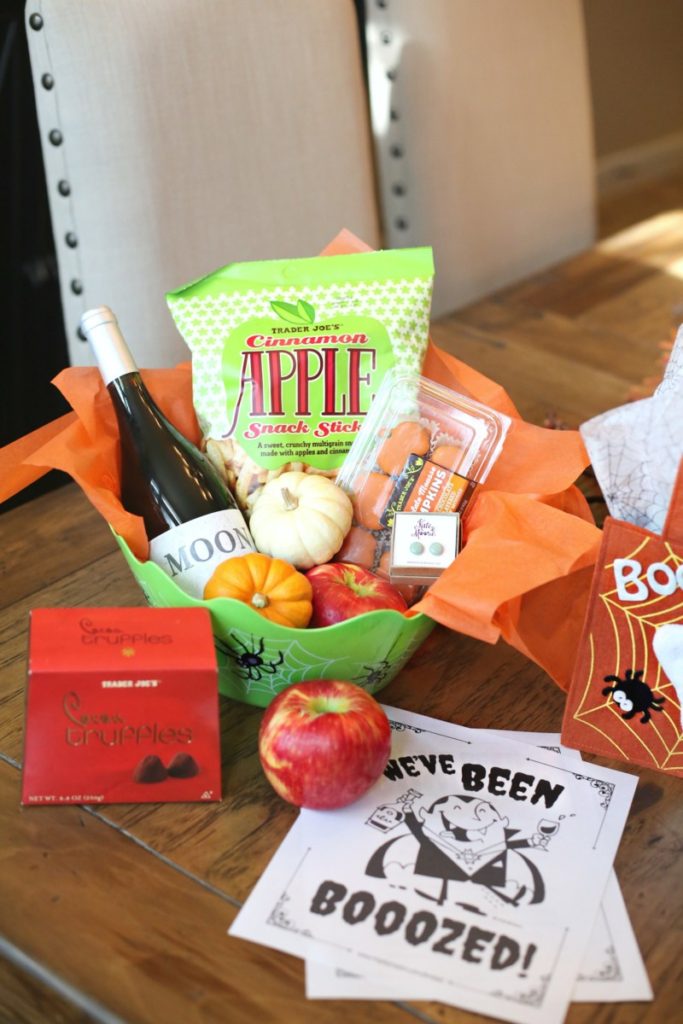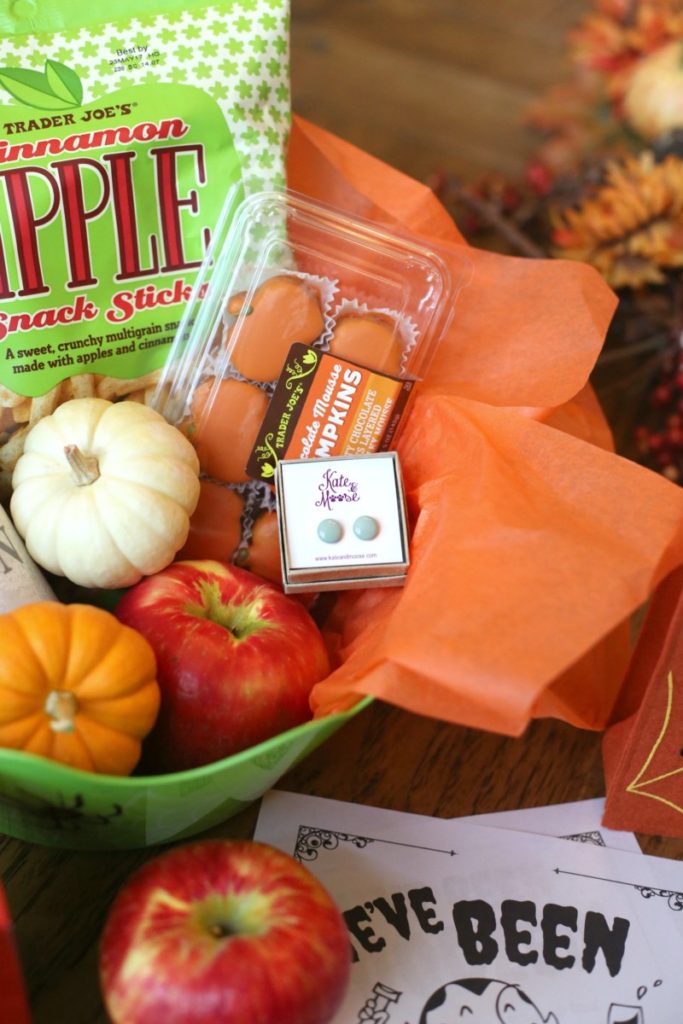 I started with a plastic Halloween bowl and added a bottle of wine with a Halloween inspired name.  Then I added some truffles, pumpkin candies, apples, cinnamon sugar apple sticks, and these adorable earrings from Kate & Moose.  I love having a few little special gifts around for birthdays or last minute gifts.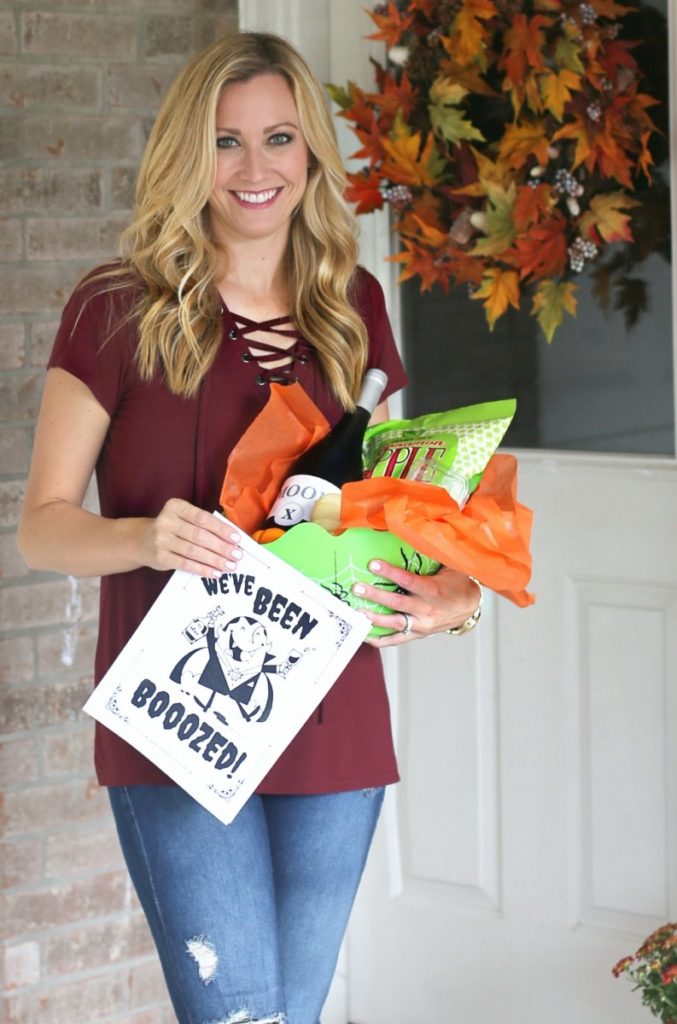 I know a lot of the southern states are experiencing record high temps.  We are all miserable and still sweating.  Fall is one of my favorite seasons and I have not been able to dress in fall like clothes, it's killing me! However, I found this adorable lace up burgundy top and it is on sale for less than $12.  It is from the same company my white ruffle hi lo top is from!  I sized up and got the medium.  It is adorable with a utility vest, jeans, tucked into a skirt or even with shorts.  The length is perfect and I love that the lace up front is not too low and the fabric is really soft.
Outfit Details
Lace Up Top c/o SheIn  |  Distressed Denim–so soft! I wear these jeans daily. Less than $90!  |  Booties – they look really light in the picture at the store.  They are a true grey color and my favorite go-to bootie!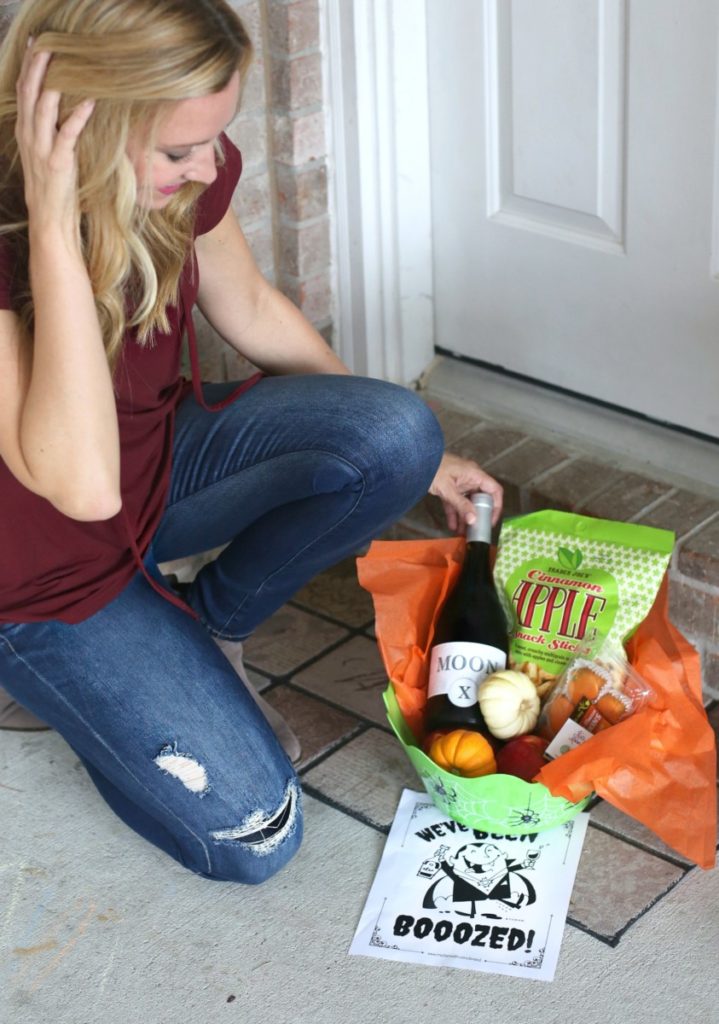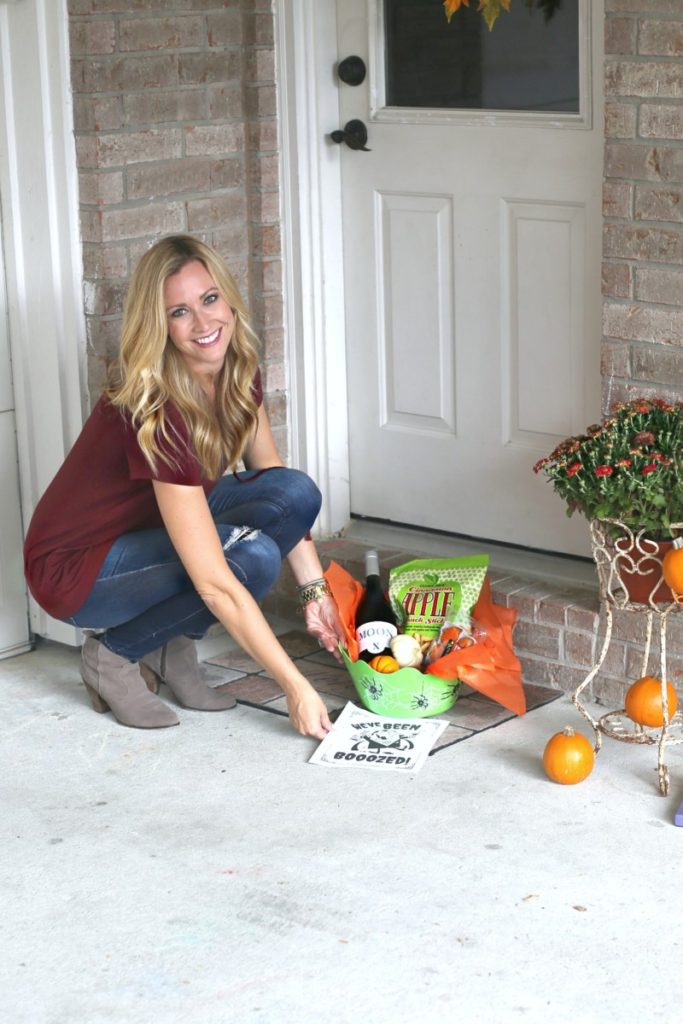 Happy Halloween! Boooze your neighbor now, thank me later, because you will be neighbor of the year!
XOXO
Sara