Who else loves Thanksgiving but struggles with what to wear?  For me, Thanksgiving always involves some sort of cooking, chasing after kids, serving people, eating (of course!) and then the clean up.  The requirements I have for my Thanksgiving day look is that it must be comfortable but still cute.  Some like to dress up and some like to keep it casual.  I posted what to wear to Thanksgiving in either case!
If you didn't know, J. Crew has an online outlet store called J. Crew Factory.  I have been shopping this site for years.  I love their classic and timeless pieces.  Their prices are amazing as well. Currently J. Crew Factory has 40-60% off everything and an EXTRA 40% off clearance!
What to Wear to Thanksgiving Dinner
Dressy Look 1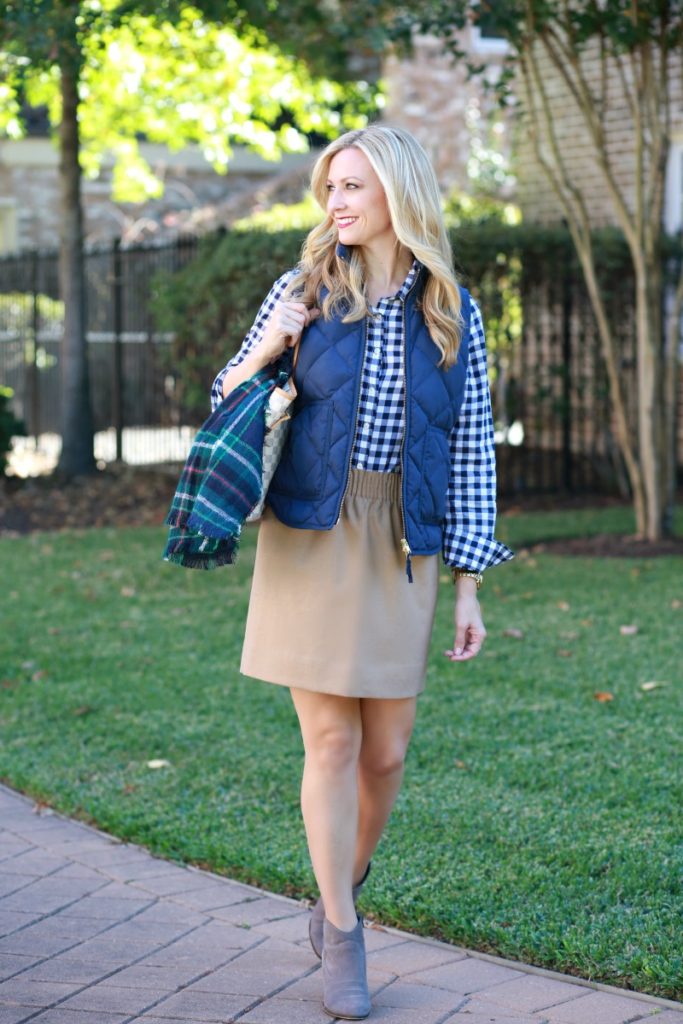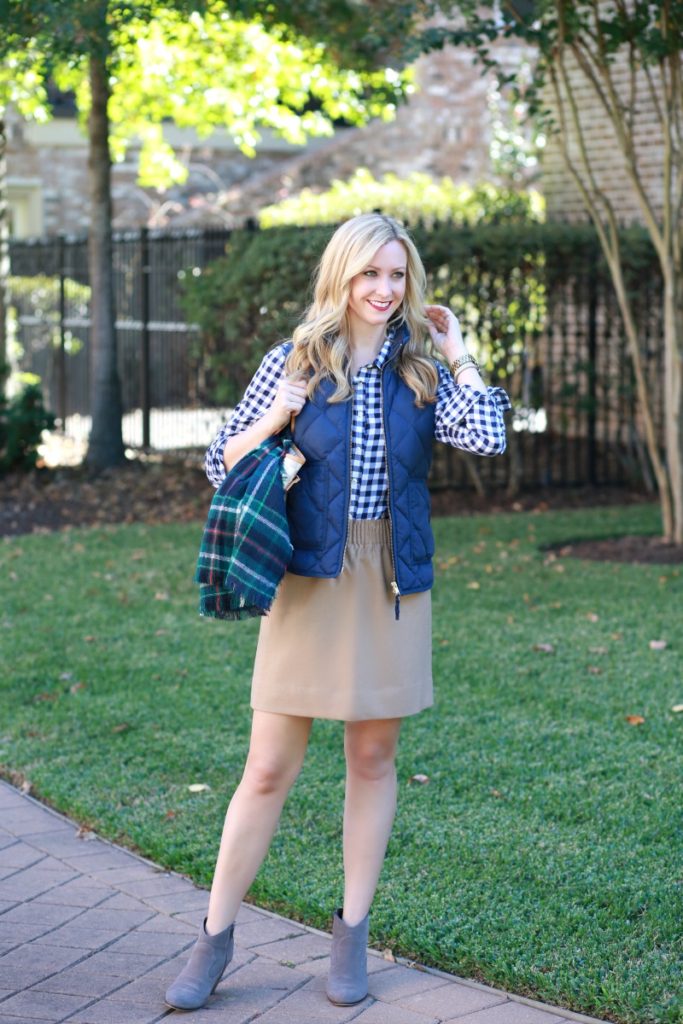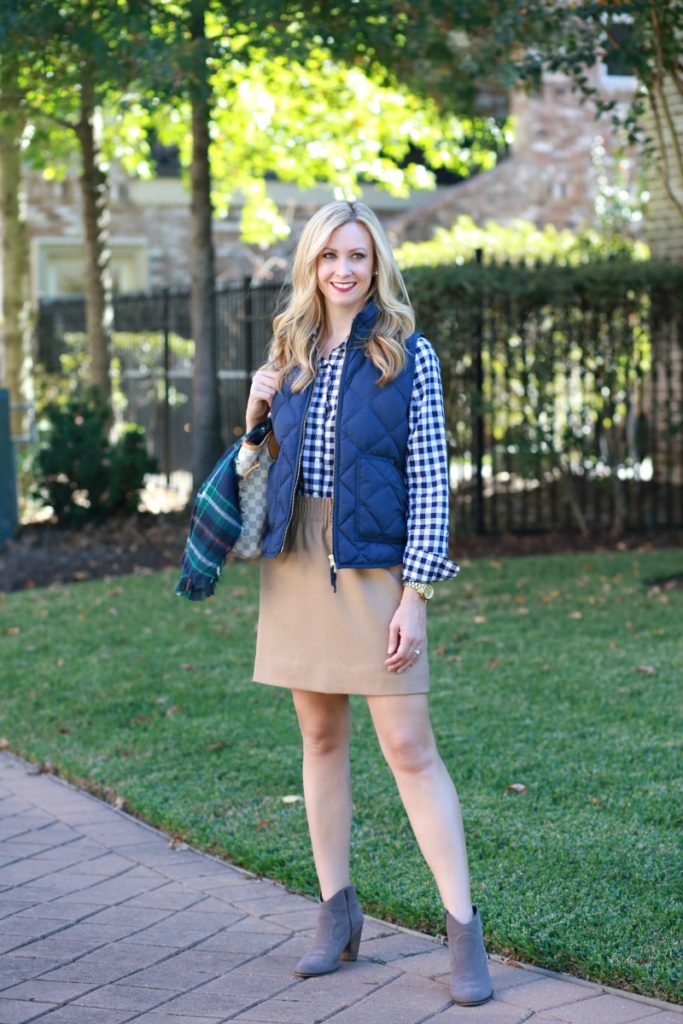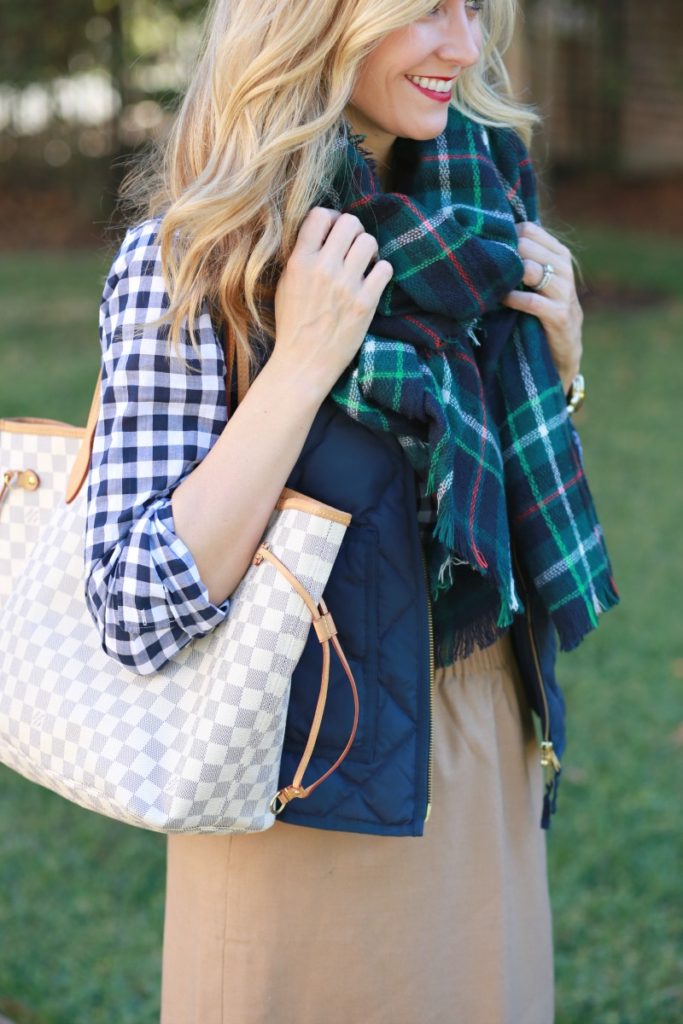 Casual Look 2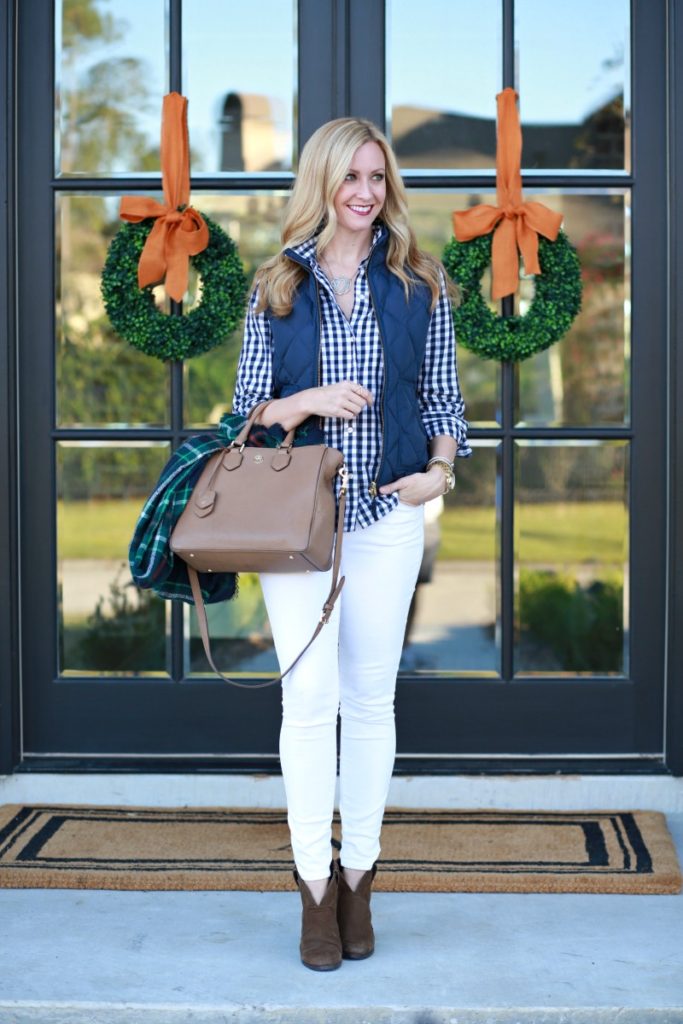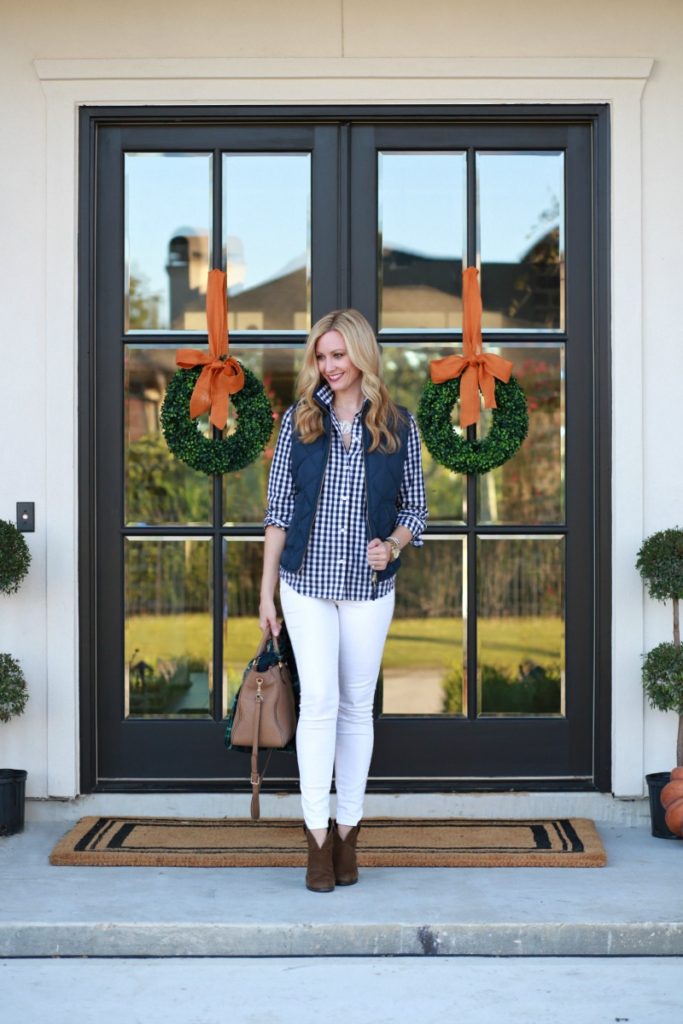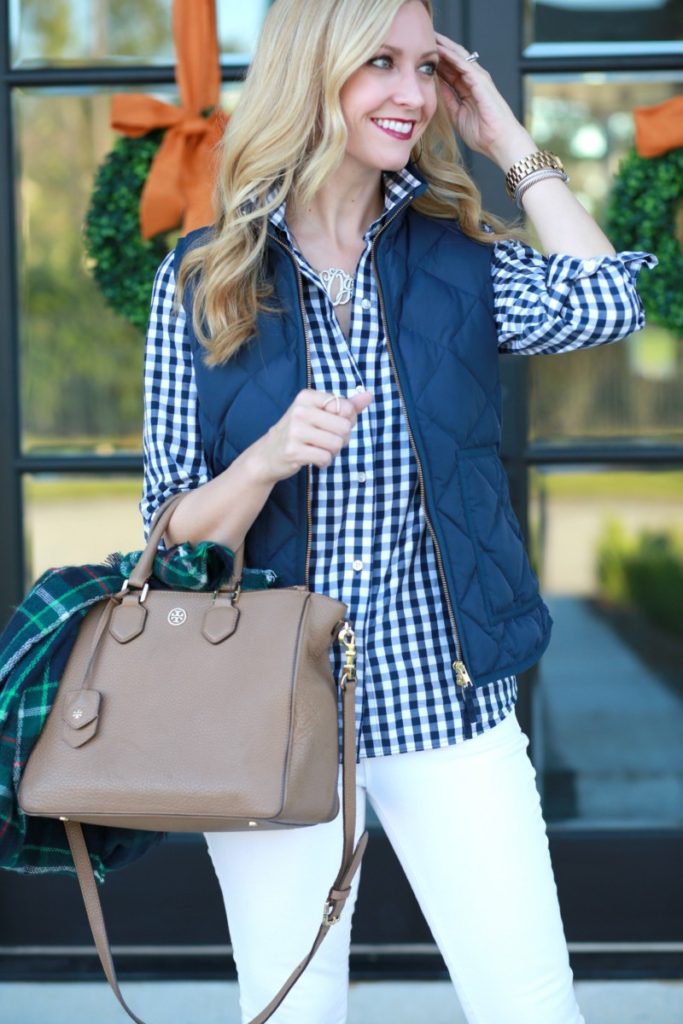 My Skirt:  I have had this skirt for three years now and always come back to it.  J. Crew Factory has brought it back year after year as well, which says a lot about this skirt!  This camel colored skirt has a classic shape perfect for almost every body type.  I am pear shaped and this skirt fits like a dream with its slight A-line.  The material is a light wool fabric and the inside is fully lined so it does not itch.  What makes this perfect to wear to Thanksgiving is the ELASTIC WAIST!  Can I get all the praise hands for an elastic waist!!!  I suggest sizing down because of the elastic waist.  I am wearing a size 4.
My Pants:  Here's the skinny on white denim…it's here to stay year round! I wrote all about white after Labor Day here.  I think white denim will be gorgeous in winter with all of the red and green sweaters or a plaid top.
My Shirt:  Gingham is always a popular print for fall and winter.  I love this classic print because it can be paired with a cute plaid scarf, puffer vest or worn under a jacket.  Again, I have had this navy gingham top for two years and it remains a popular item time and time again.  You can't go wrong with a black or navy gingham button up.
Puffer Vest: Puffer vests became a huge hit about two years ago and again remain super popular.  These vests are amazing for layering and perfect for southern winters.  It rarely gets really cold down here in Houston so puffer vests are the perfect piece for layering over a long sleeve tee or a casual dress.
Outfit Details
Booties Brown- similar and Grey ( on sale less than $100)