Hello Friends! I am officially BACK!  I took a two week hiatus because my beloved gramma passed away.  Over the past five years I helped care for her and wanted to be there with her on her last day.  She was such a special person to so many and she will be missed.  During her 92 years of life, she accomplished many amazing things and will always be one of the most influential people in my life.
One of the things she was most talented at was sewing.  She was an amazing seamstress and could sew anything.  She appreciated well made clothes and always looked at the hem and lining of everything I wore.  When I bought this pink off the shoulder top I remember looking at the hem and admiring how well it fit.  Gramma always loved women who showed off their shoulders.  She said it elongated the neck and made you look regal. The ties on the sleeves are just adorable and I love the length.  Below are two different looks wearing this precious pink top.  I sized down in this top so it would not be too baggy.  I am wearing an XS for size reference.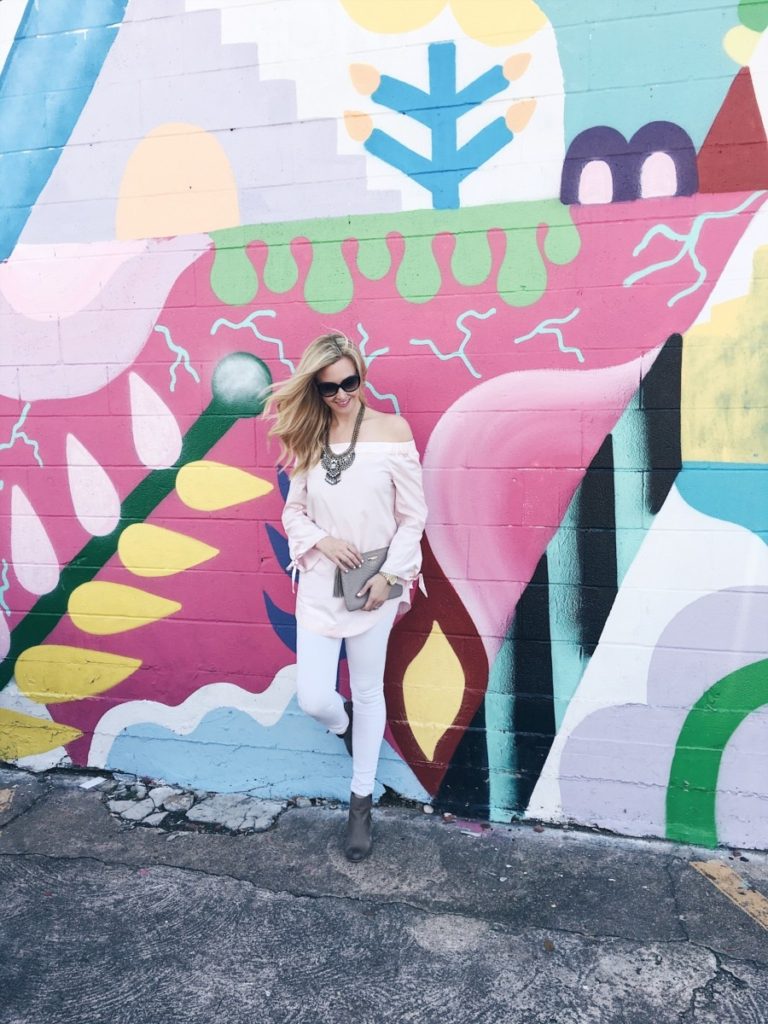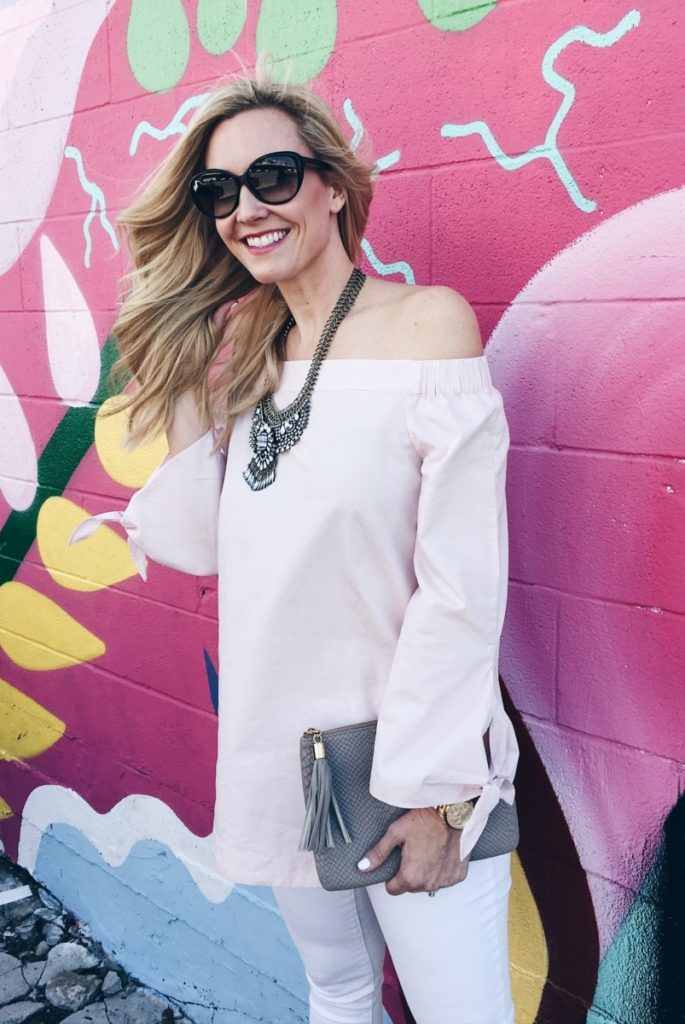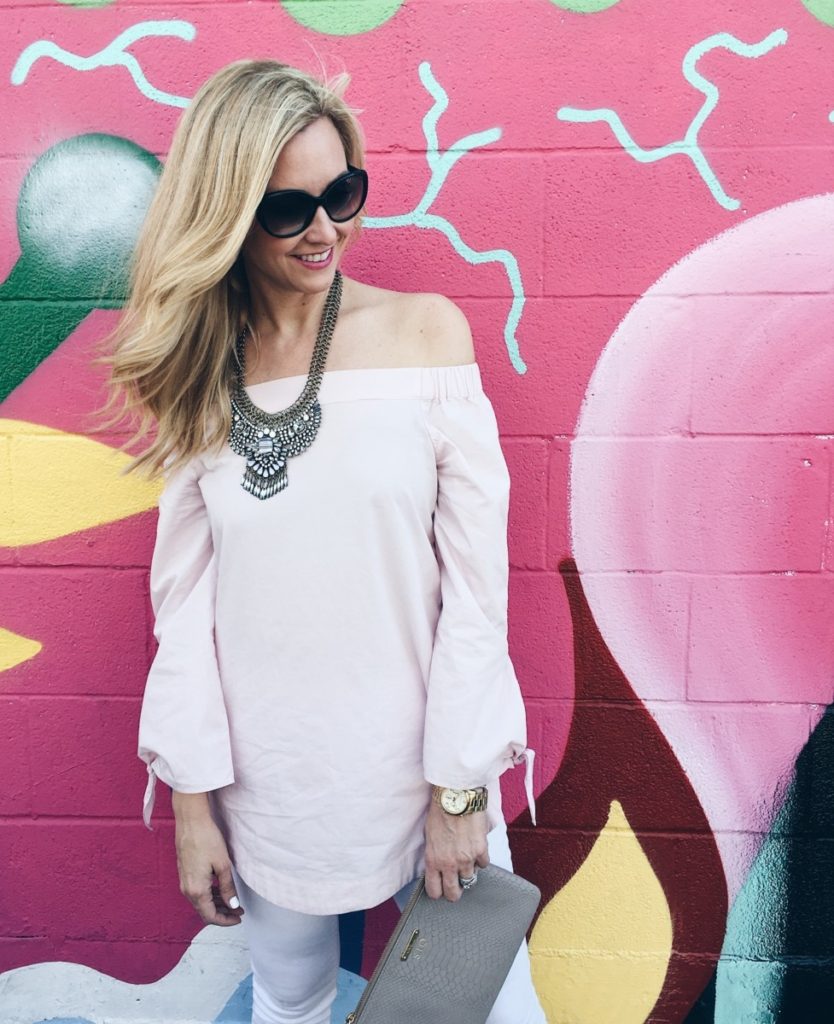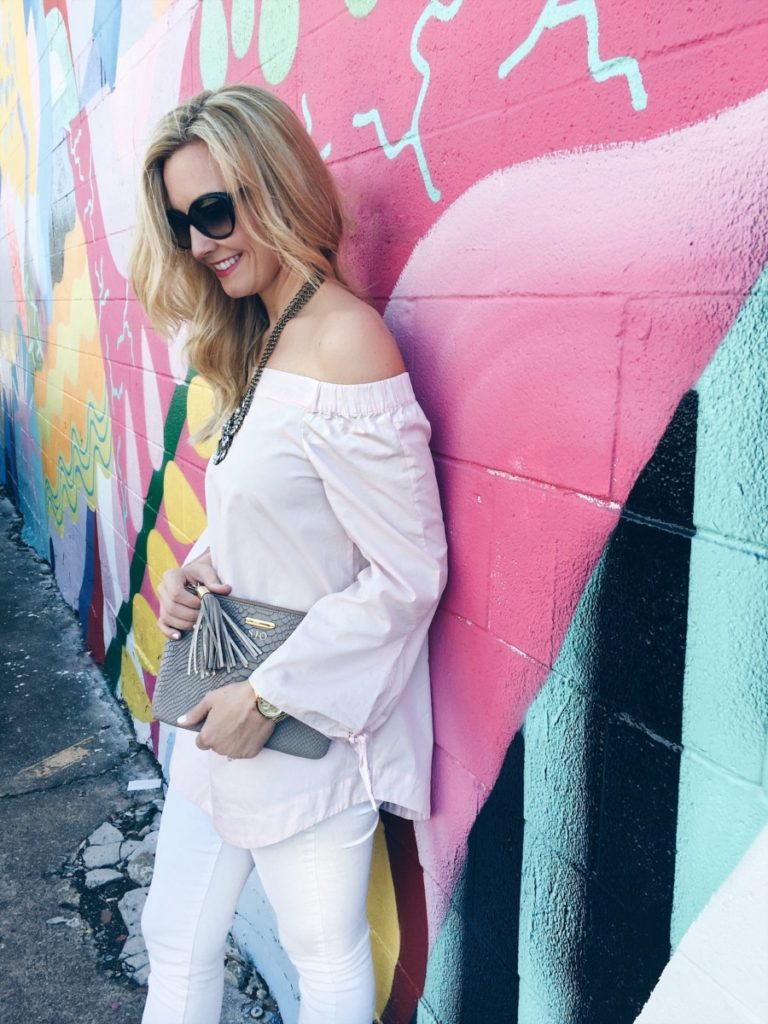 OUTFIT DETAILS
Top – Size Down / Necklace- mine is from last year but I love these two similar ones HERE & HERE
Clutch / Booties – On Sale and my must have! / Jeans
This time around I wore it with dark skinny jeans, a peep toe bootie for daytime and a block heel with dramatic earrings for a night time look.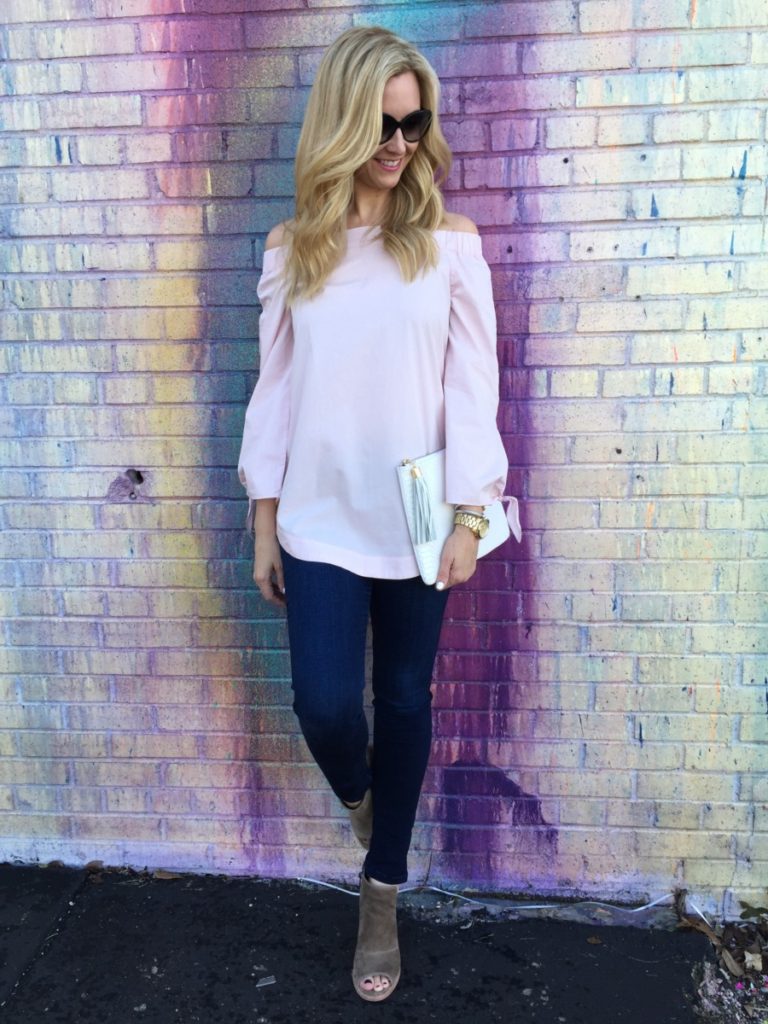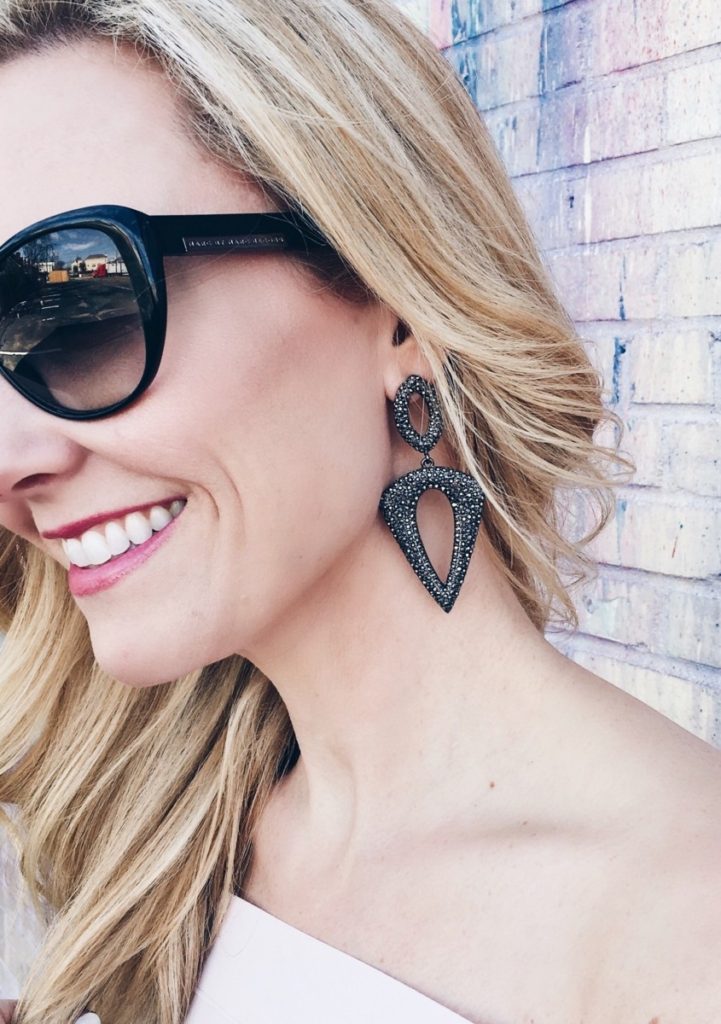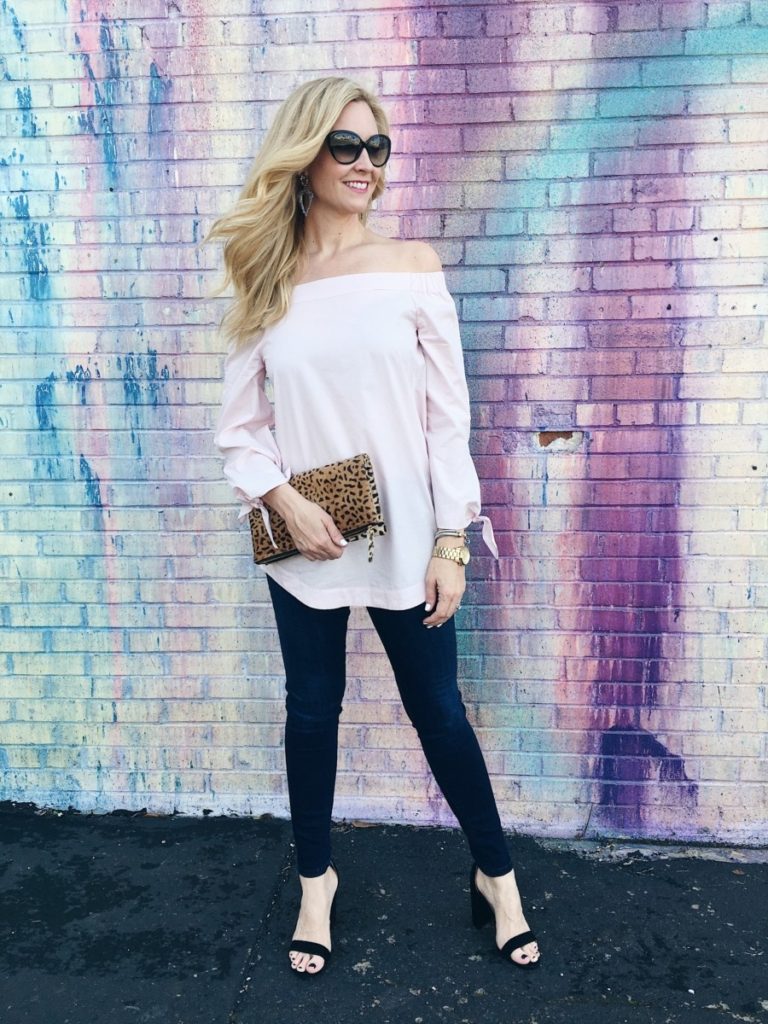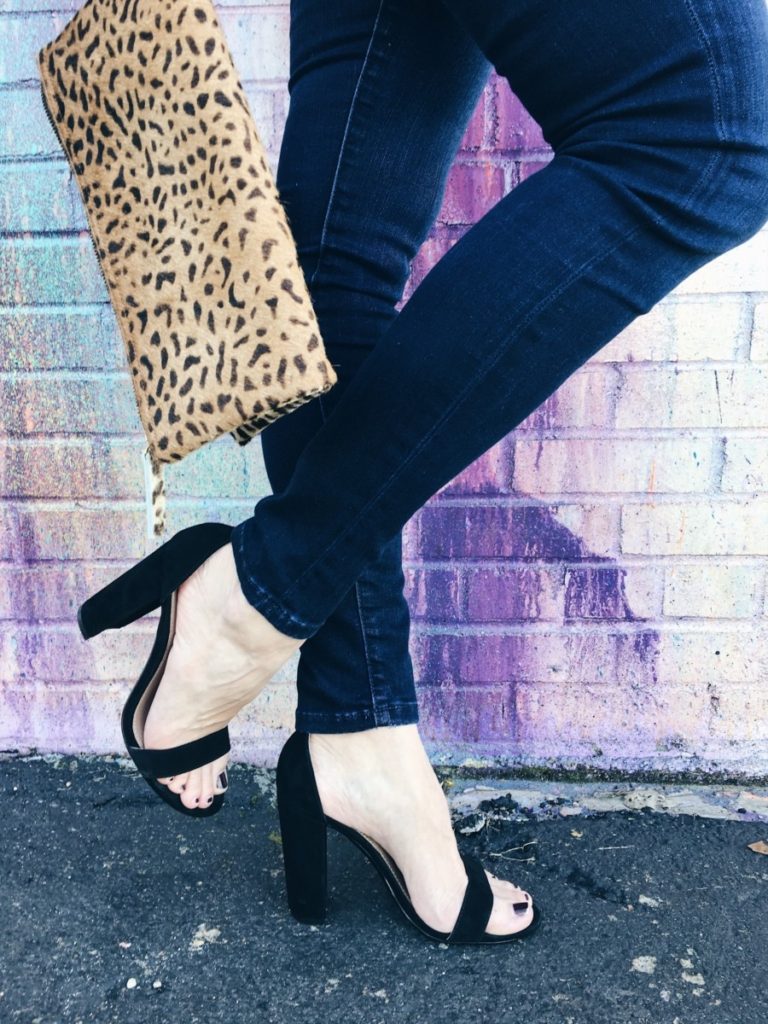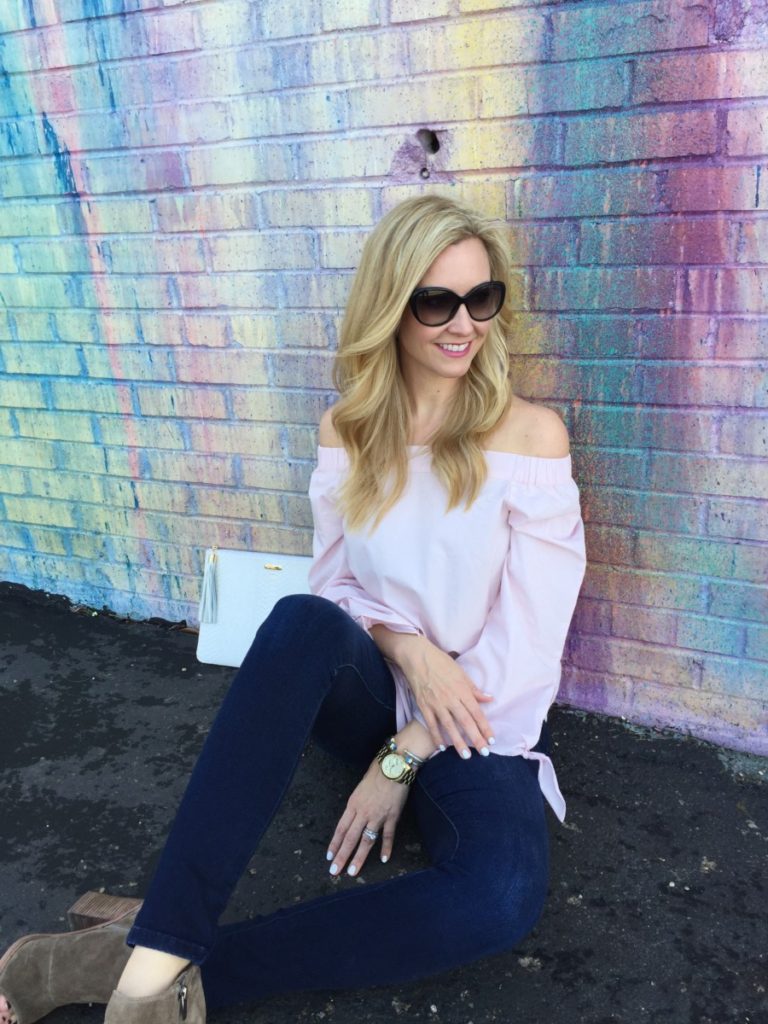 OUTFIT DETAILS
Top / Booties – On Sale! / White Clutch & Leopard Clutch / Earrings / Block Heels / Jeans / Sunglasses
Now that you have been mesermized by this gorgeous pink off the shoulder top, let me introduce you to my tried and true, hands down, must have favorite nail polish colors.  These colors work on almost all skin tones and are the perfect neutrals to take you straight through summer.  If you are one of those people who can paint their own nails but hate waiting for them to dry, I SWEAR by THIS quick dry top coat.  This top coat also give the prettiest shine to any mani or pedi.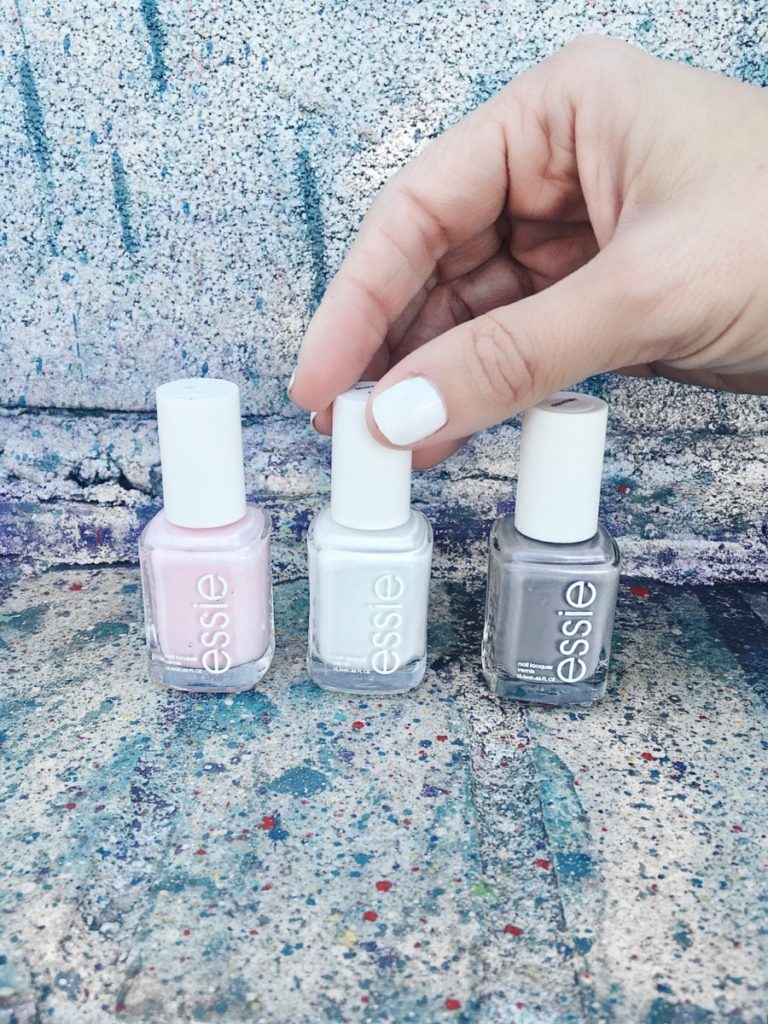 From Left to Right:
Romper Room– This is a light pale pink.  I also love Fiji.  It is a bit more pink in color.
Blanc– This is a matte white nail polish.  This is my go to color most of the year.  Even in winter!
Chinchilly– This soft purple grey is pretty and I love the neutral color.
Wishing you all a fabulous week!
Sara