This has been a whirlwind month!  How is January already over in another week?  The weather has been totally crazy here and this lightweight v neck grey sweater has been saving me.  Not to mention it is so soft.  I was in a rush this particular day and didn't have time to wash the top I planned on wearing for the NYX store opening that night. What else is a handy dandy mom to do?  With a little Cinderella magic, I bipity bopity booed this sweater from day to night.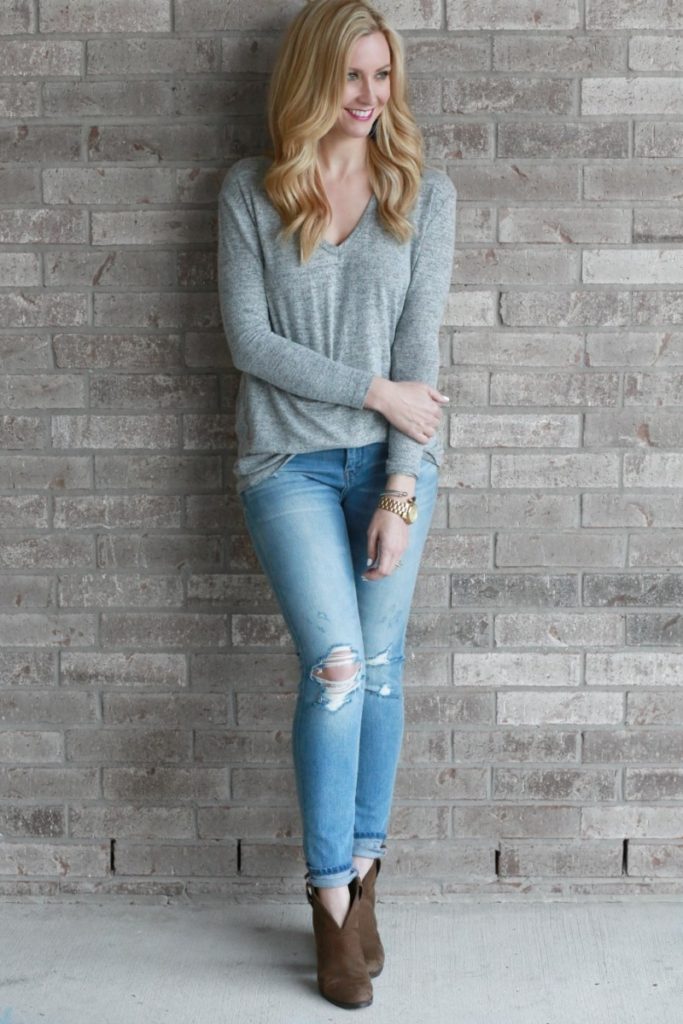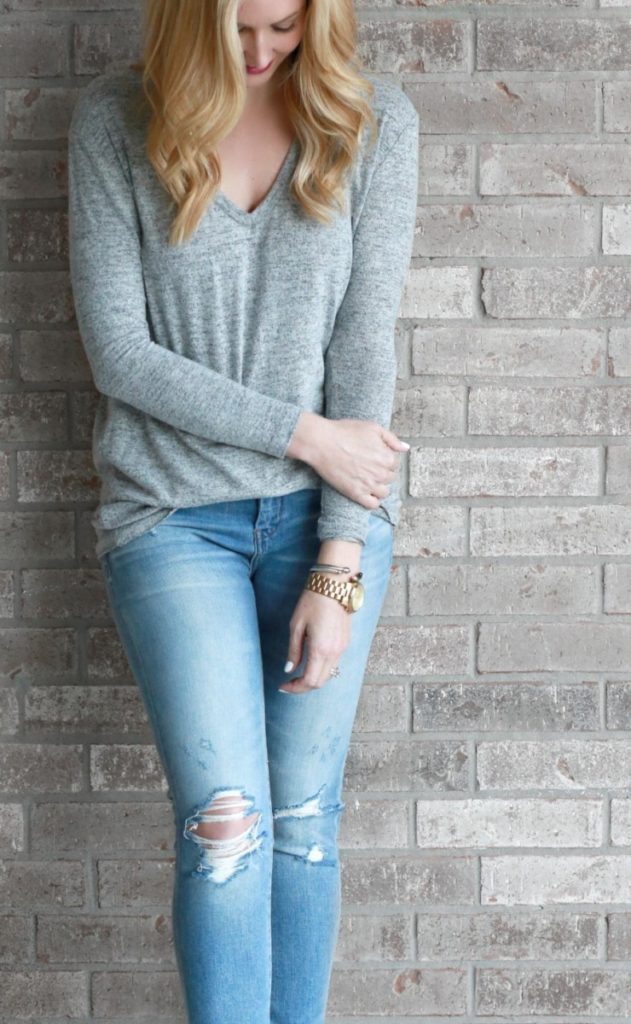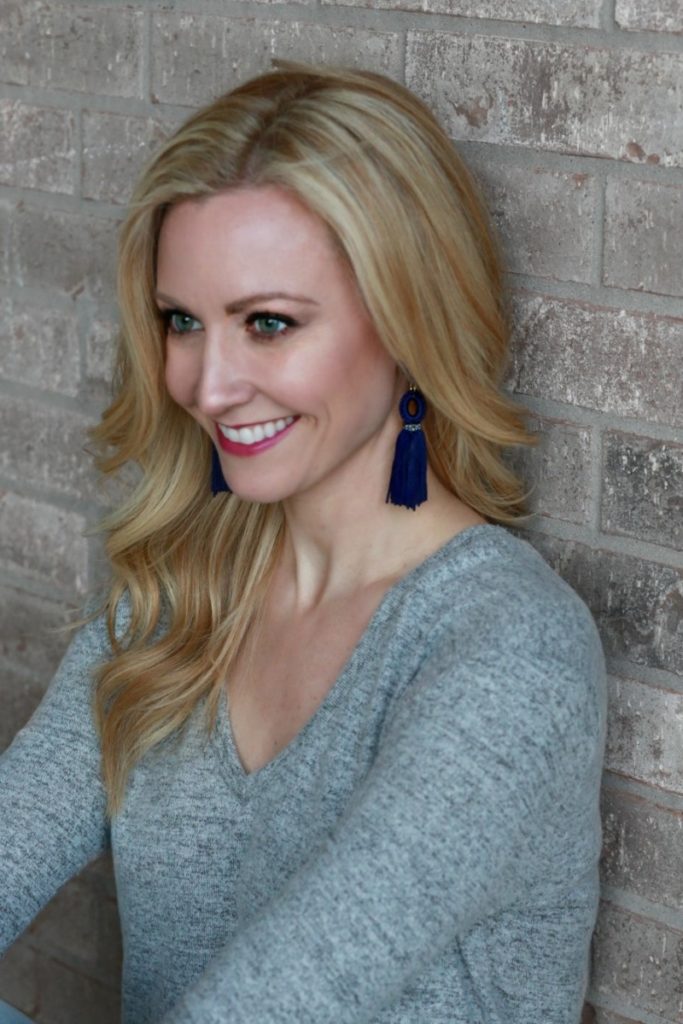 I wear these distressed jeans so often new holes are starting to pop up! That morning it had been chilly but then warmed up a tad.  This grey sweater is perfect by itself or layered with a jacket, scarf or necklace.  I did size down and am wearing an XS.  I love the length of this because it doesn't ride up.  It may dip a little low for some in the front so you may want to consider wearing a cami with it.  My chest is deflating by the second so I don't worry about flashing anyone my bits!
One minute I was watching the kids ride bikes and picking up chalk.  The next, running inside like a mad woman to get ready for my night out.  I threw on my leather moto jacket, MUST HAVE/LIFE CHANING, zero cellulite faux leather leggings (I bought the medium), my over the knee boots and I was out the door. Check out my full night time look from this previous post.
Day Time Outfit Details
Night Time Outfit Details
Baublebar is offering free shipping and returns until Jan 31st!
NYX STORE OPENING- THE WOODLANDS MALL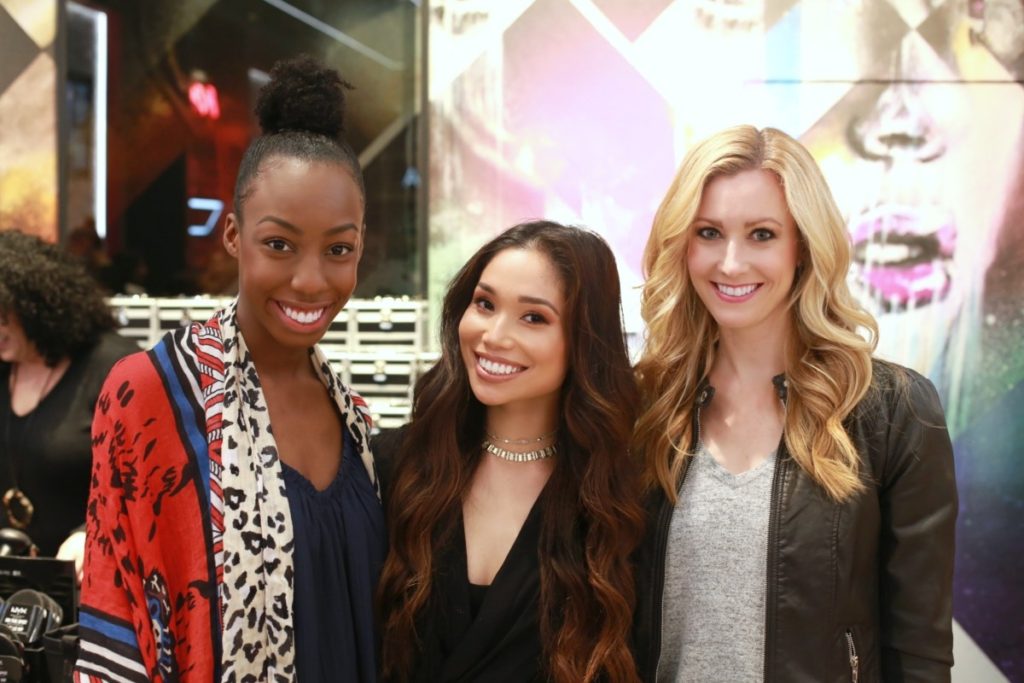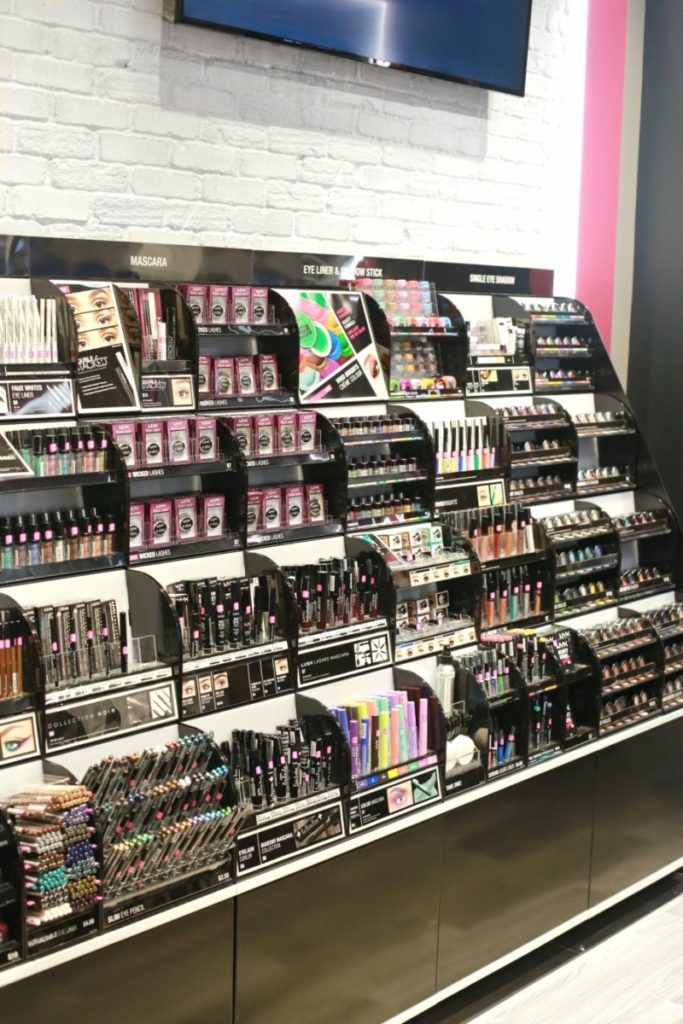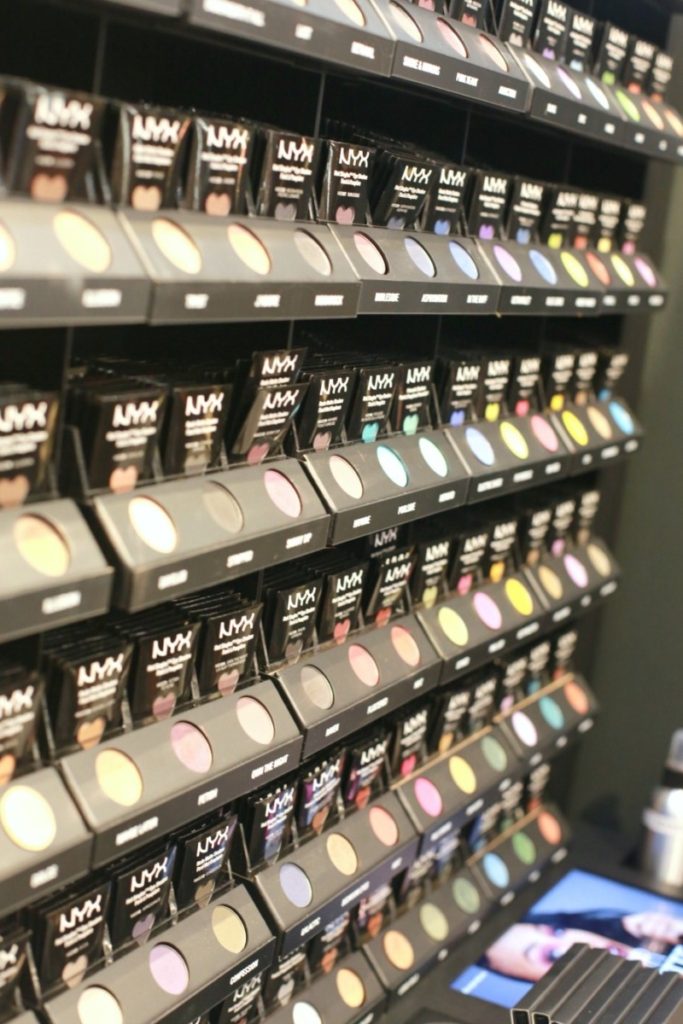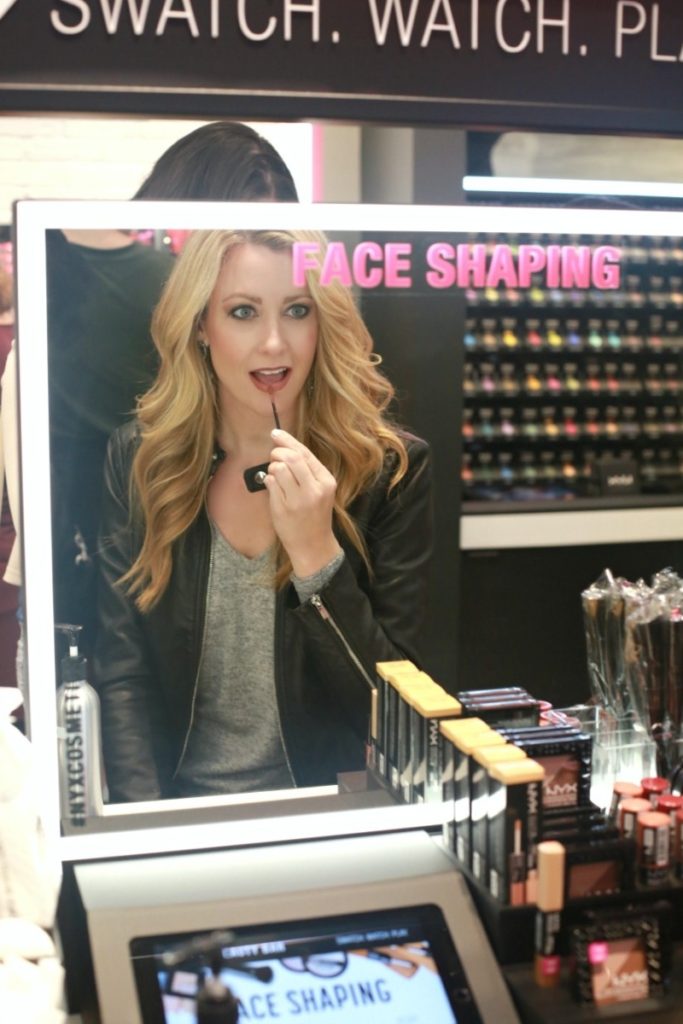 Ya'll this store is so fun!  The staff at the NYX store in The Woodlands mall really outdid themselves on this night.  Their makeup experts were beyond knowledgeable about every product.  Francine, one of the opening managers was impressive.  Not only is she a beauty but she makes everyone else around her feel beautiful as well.  One of my favorite perks of being a blogger (besides the swag) is meeting so many amazing people.  Cassy from Paper City Magazine was a joy to meet and we loved trying all the new makeup together.  If you are up at The Woodlands mall, stop in the new NYX makeup store.
My personal favorites were the Micro Brow Pencil, Liquid Suede Lipgloss and all the amazing eye shadows.
Have an amazing rest of the week and be sure to follow me on Instagram and my Instastories as I travel to Phoenix this week!
Sara