I went to Nordy for some retail therapy and spotted this off the shoulder top from across the way.  I knew it was going to be amazing the second I laid my eyes on it. I love the slight flutter sleeve and black is always the perfect color.  This off the shoulder top is my new closet staple.  It is a must have piece for spring and summer as well.  The length of this shirt is a little longer which I love too.  Off the shoulder tops were big last spring and summer and I can bet you a million bucks they will be back this year and as hot as ever!  I am wearing a small which is my normal size in tops.  How cute will this be paired with shorts for the summer!  Here, I paired it with my FAVORITE booties (are you tired of seeing them yet?!?). And guess what? They are ON SALE! My two favorite words!!!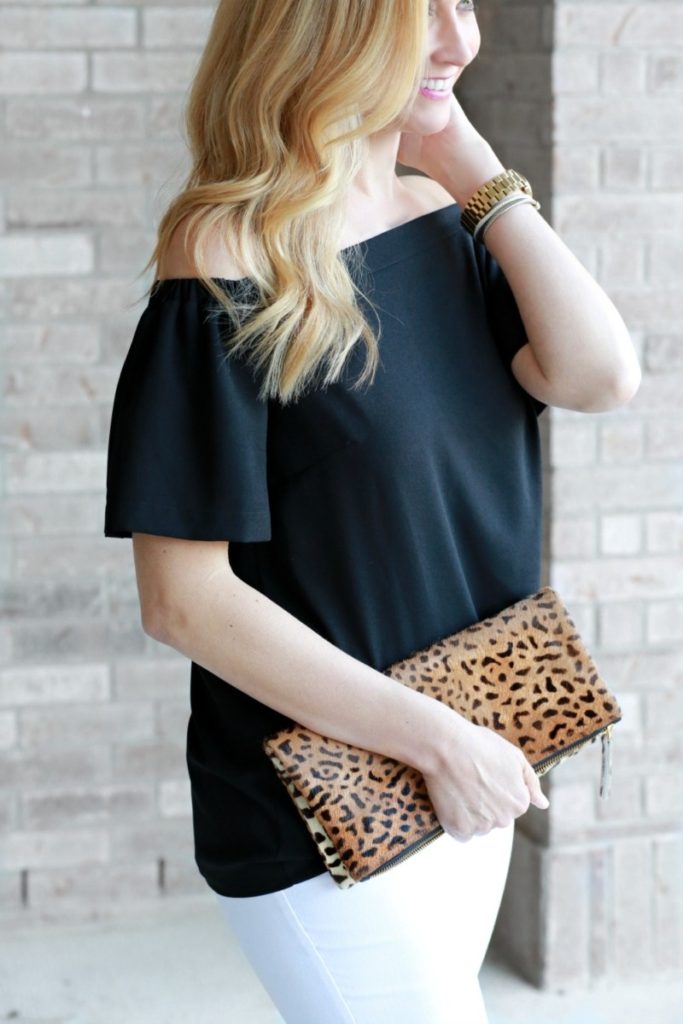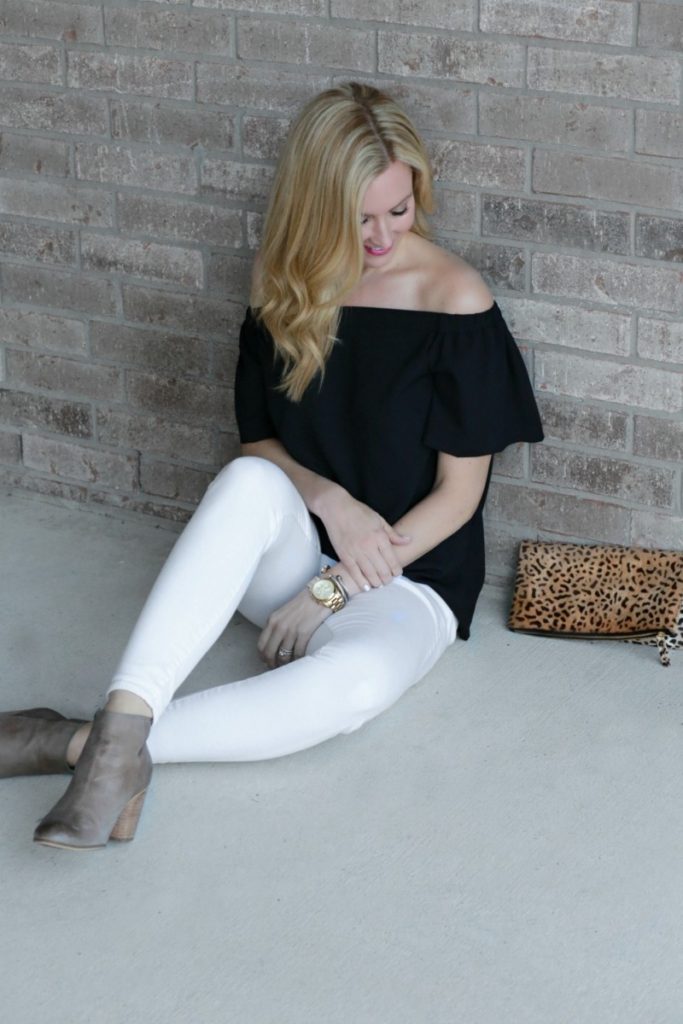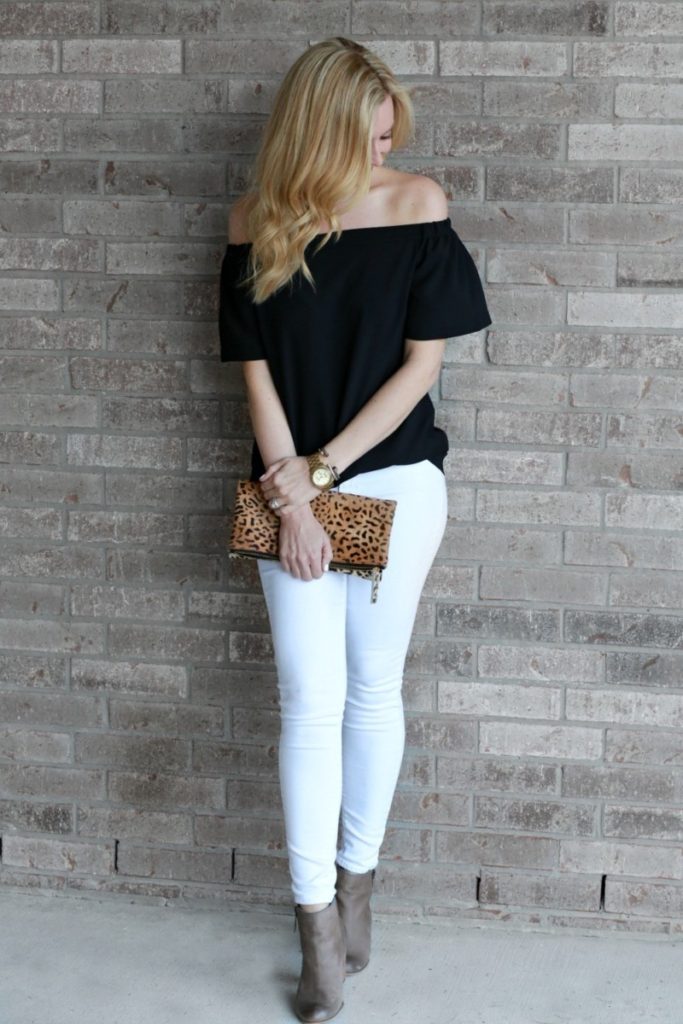 OUTFIT DETAILS
If you have had your eye on the Clare V. leopard clutch but don't want to shell out the cash, check into this replica.  This puppy is 1/3 of the price!  It does come from over seas so shipping takes 2-3 weeks.  It was worth waiting for and the savings in my opinion.  Leopard is clearly my favorite print so I use this clutch all the time.  Mine is the 11.5×11.5.  There is an option to add a chain as well.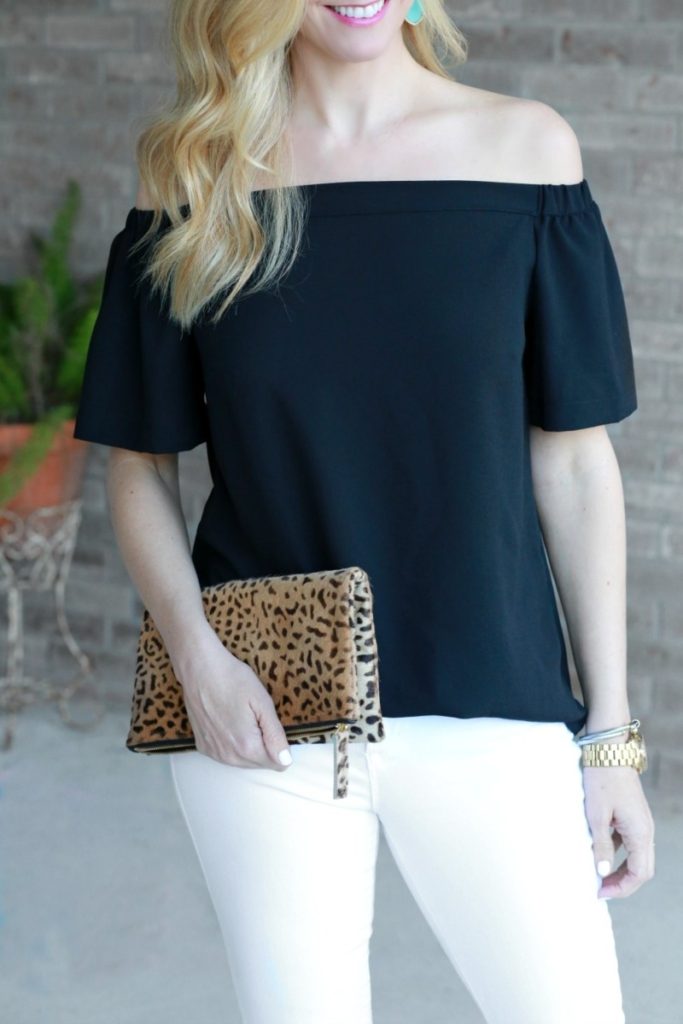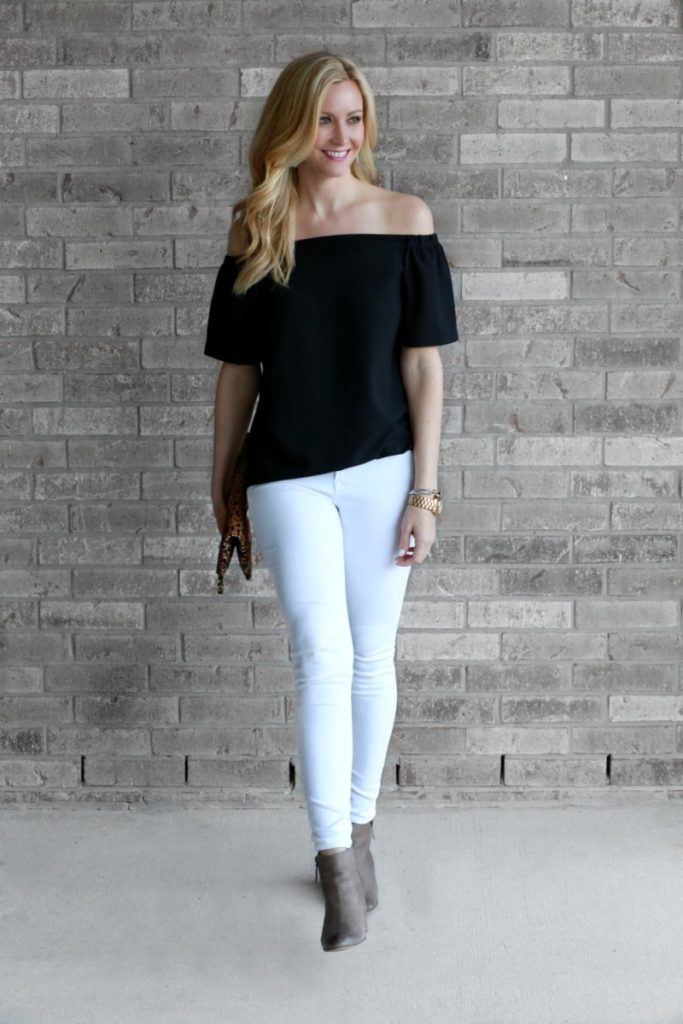 During the winter my skin tends to freak out.  It gets dry and flaky.  My makeup starts looking caked on because my skin is not smooth.  If you are looking for a new exfoliator like I was, this Dermalogica Age Smart is my new favorite.  It is a daily exfoliator meant to battle aging along with pollutants that clog your pores.  A lot of exfoliators can be harsh and scratch the skin.  This one is a powder that you pour into damp hands, make into a paste and scrub your skin.  Have you used the Dermalogica Pre-Cleanse?  If not, your face will thank you for trying it out.  This cleanser melts every ounce of makeup off my face without drying it out.  I'm obsessed! I included a few of my favorite Dermalogica products below.  I am loving their line for my winter skin and anti-aging benefits.
SKIN DETAILS