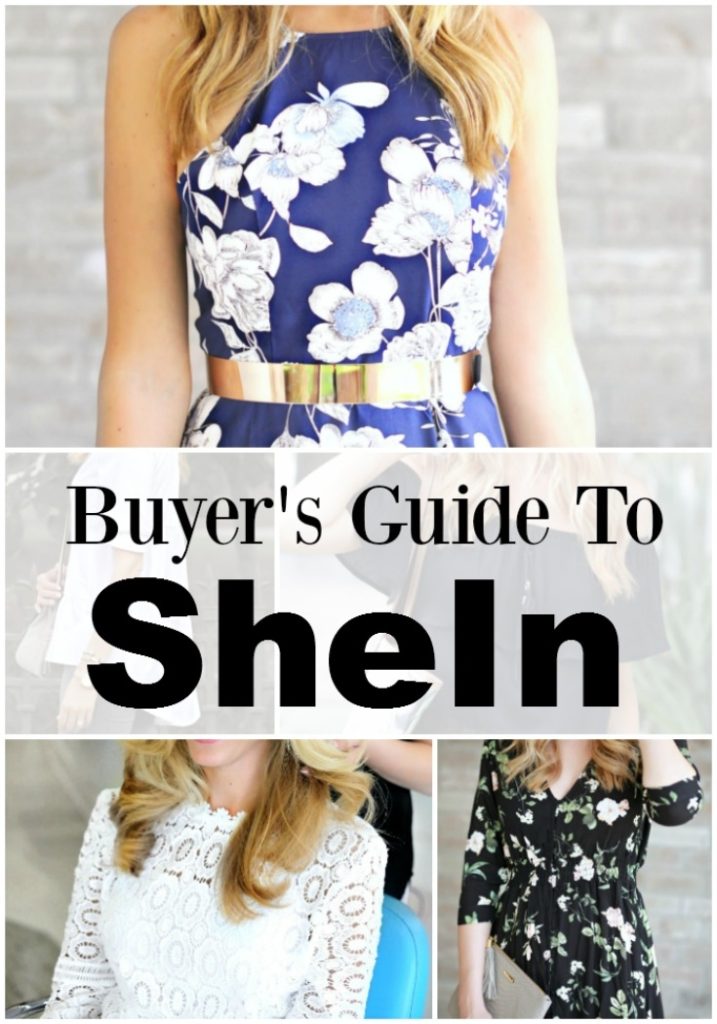 One of the most frequently asked questions I get is how to pick clothes when shopping at SheIn.  If you aren't familiar with SheIn, it is basically an online Forever21.  The top three reasons I love shopping at SheIn are:
Trendy Clothes– I am not a huge trend follower.  However, sometimes when I love a fun fad like pompoms or tassels for summer, I know I can find cute items without breaking the bank.
Off Season Vacation– If I will be taking a trip to the Carribbean in February, clearly the stores around me will not have a lot of beach wear in stock.  SheIn carries clothes for all seasons year round.  Here in Texas, the winters are short and mild.  I don't love spending a lot of money one winter clothes that I will only be wearing for 2-3 months.  SheIn has great sweaters, light coats and long sleeve tops that are cute and trendy.
Budget– I really don't enjoy spending a ton of money on clothing.  Of course I love splurge piece here and there but overall I like comfortable, easy to wear, everyday clothing.  SheIn offers amazing prices on some of the cutest items.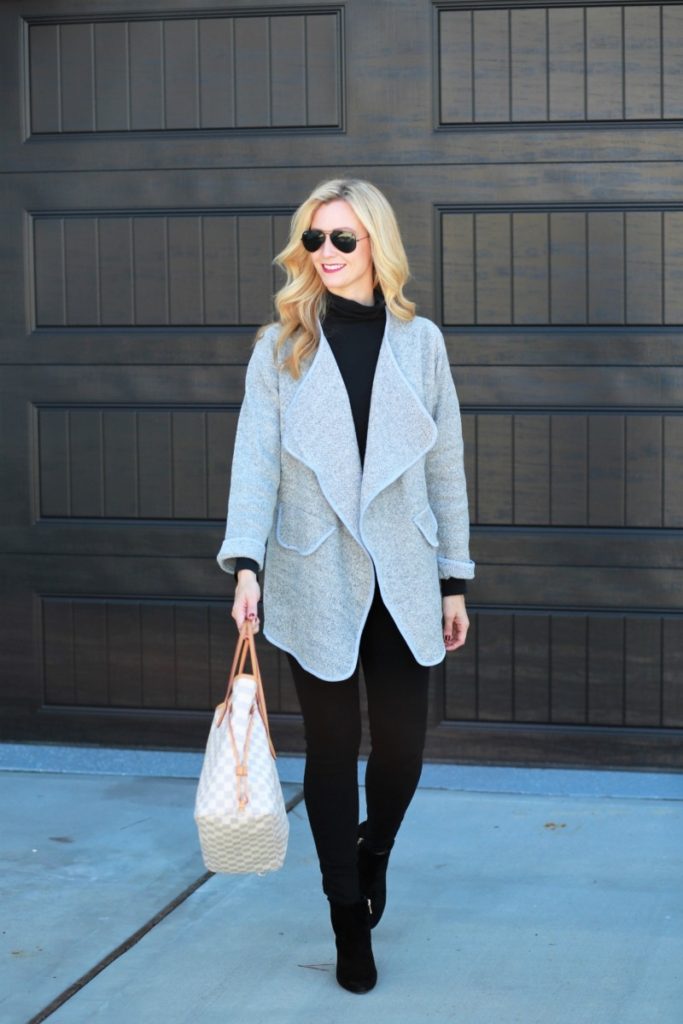 Coatigan– Is it a coat? Is it a cardigan?  Why not mix the two and create the coatigan.  I love this grey one because of the versatile and neutral color.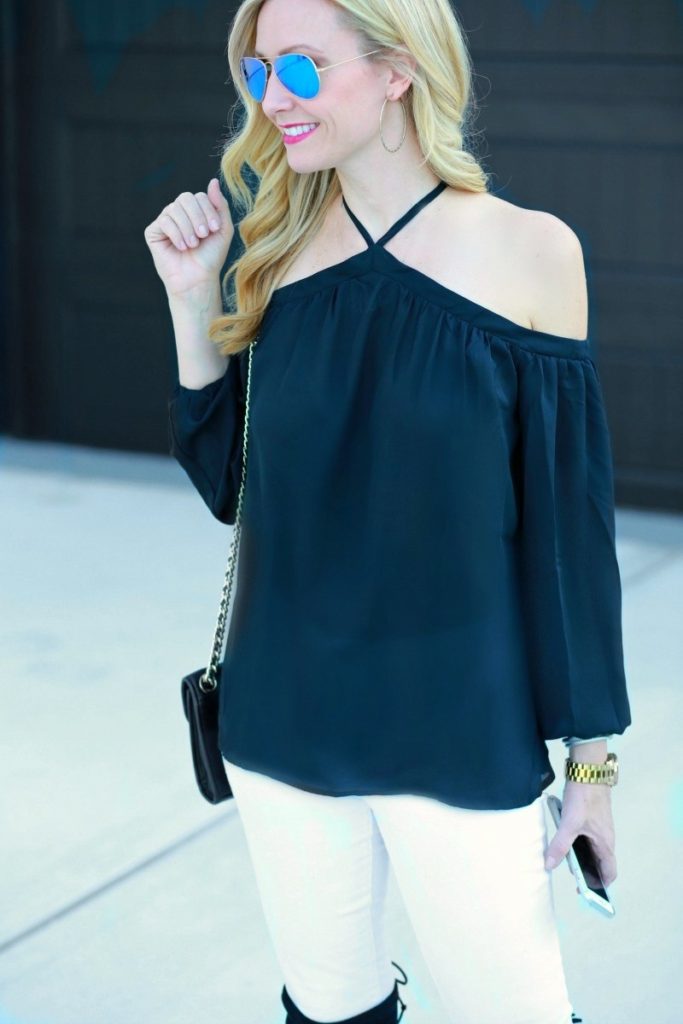 These cross front tops are gorgeous and perfect for date night, GNO (girls night out) or a party.
Black Cross Front Blouse / Red Cross Front Blouse
Before I add anything to my cart, I take into consideration three things:
Measurements: Get a fabric tape measure and always measure the length of the garment you want.  Sometimes the tops are shown tucked in and when you get them, well, they may be a crop top.  I don't know about you but this thirty five year old belly has been through two kids and doesn't need to be on display.  I also almost always order a size up.  A lot of their clothing runs small. If the top or dress looks wide consider sticking with your original size.
Shipping:  Be prepared to wait 2-3 weeks.  The package comes from overseas and takes a while.  My advice would be to pay the little bit extra for faster delivery. Also take note of the clothing that has the black stamp off to the side that says Priority Dispatching.  These items may be delivered faster.
Reviews:  I tend to take these reviews with a grain of salt.  You can tell most of the buyers did not check measurements and then were unhappy when their baby sized shirt arrived or they were swimming in fabric. You know your body, use your measuring tape to see if it will fit.  Often times my 5'3 friends can rock a top that my giant bod can't.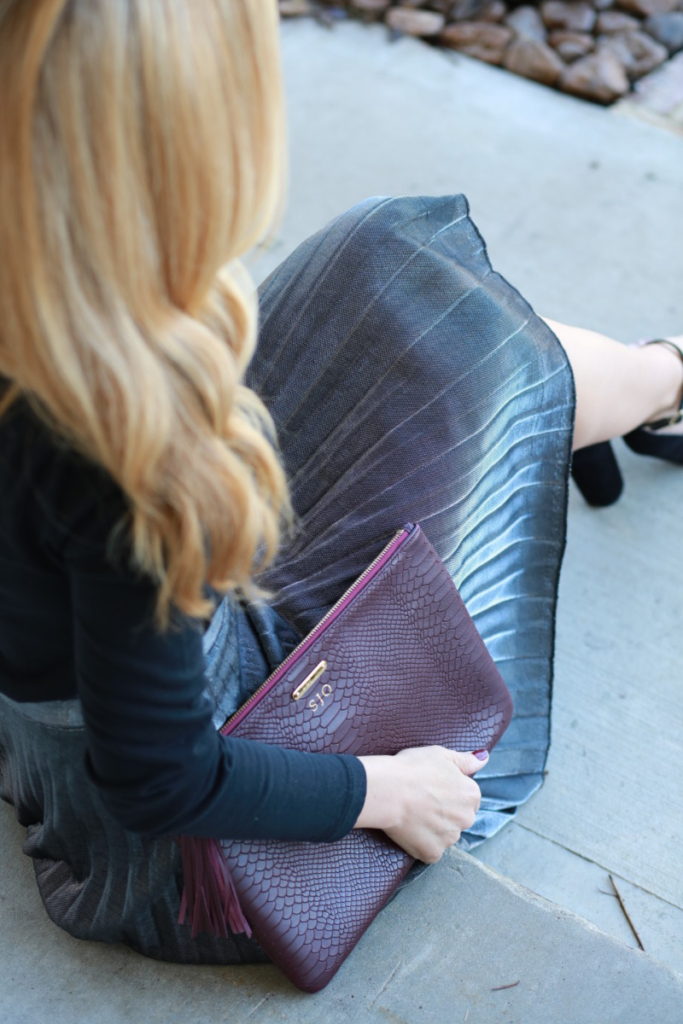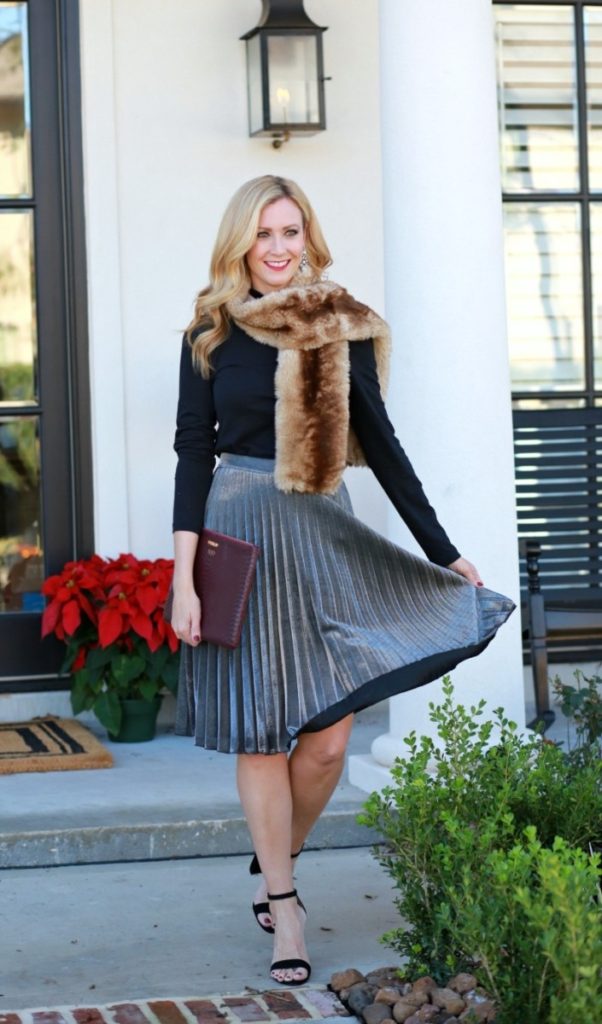 Metallic Pleated Skirt– This was a trend purchase for me.  Metallic skirts are all the rage right now.  I wore this one to Christmas but never got around to posting it because I was too busy eating and drinking.  Sorry not sorry.  You may see this one remixed for a more winter casual vibe as well!
*Did You Know- You can shop my look without having a liketoknow.it account! Click on SHOP MY LOOKS and go to the Second section that says SHOP MY FEED.  Click on any picture and my exact outfit will come up.  Click on the item you had your eye on and you will be redirected to the store it is from. Shopping just got easier my friends!
*If you do use liketoknow.it, you can click any picture any time under shop my feed and you will be taken straight to the clothing item you have your eye on.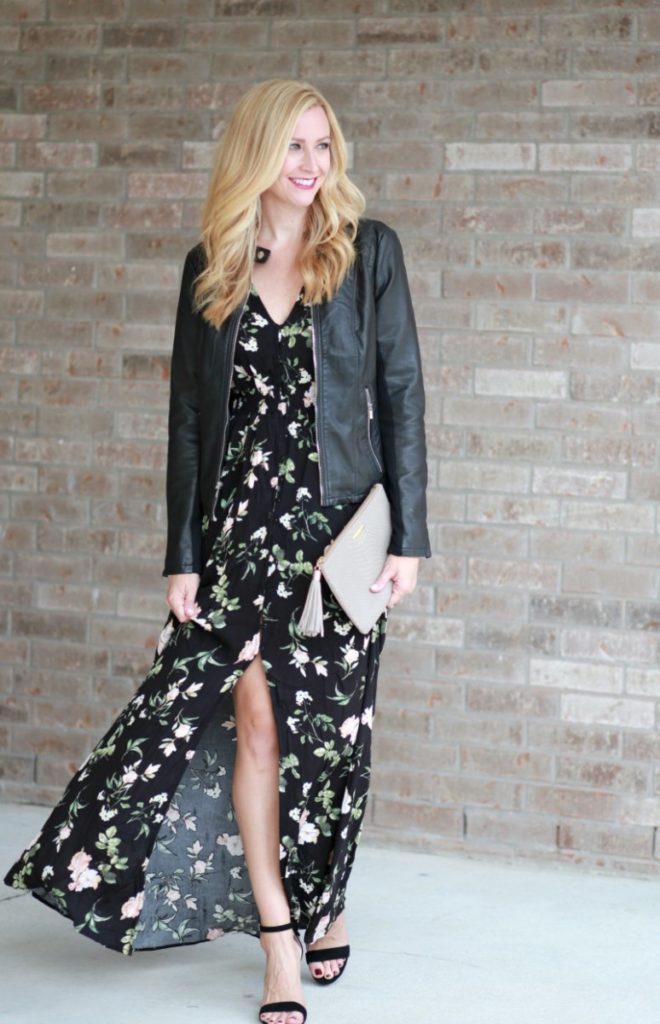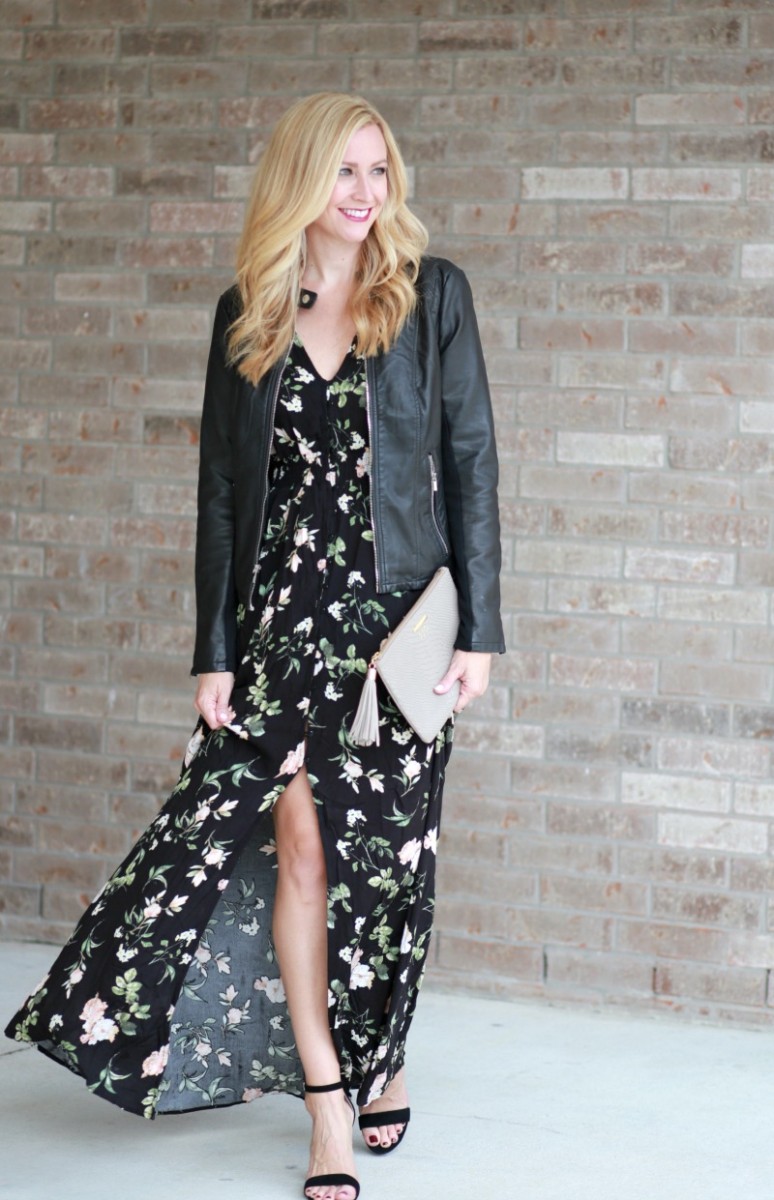 Floral Maxi Dress– Gorgeous for spring but perfect for fall or winter with a leather moto jacket.  This jacket is not from SheIn but a staple in my closet.  Often times leather jackets are cut straight down and tend to be boxy.  This one has gorgeous tailoring to give your body shape.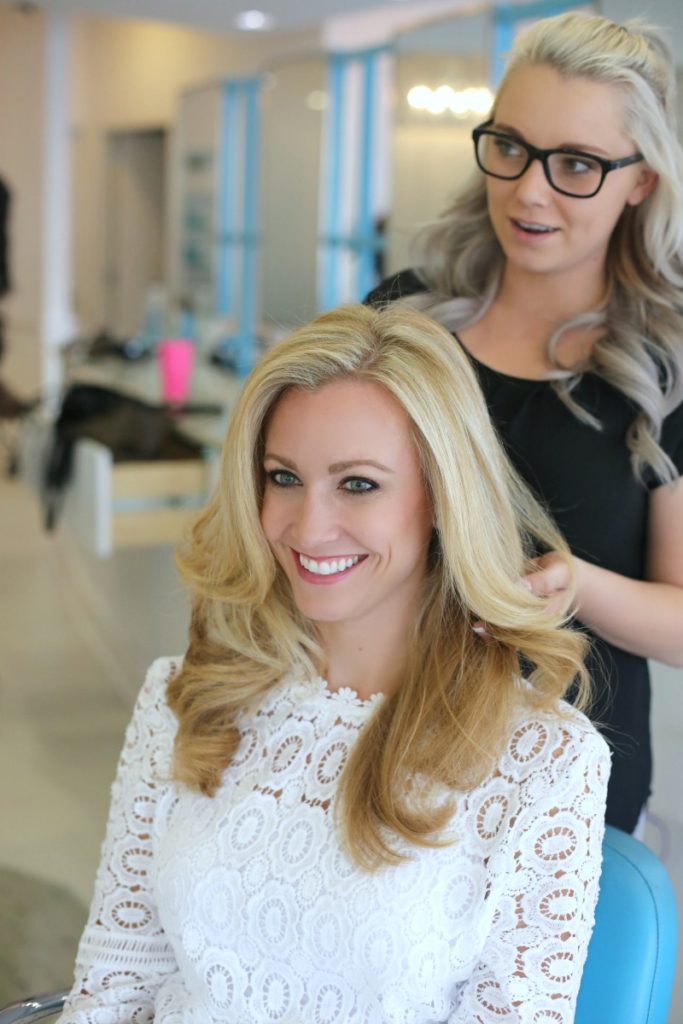 White Lace Shell– This top is GORGEOUS! I wear it year round with jeans or skirts.  Add a simple white cami under it and you are ready to go.  This is one shirt I probably get the most compliments on.  I am wearing a medium.  If you have a smaller bust you could probably stick with your original size. I liked the medium so I could front tuck it into jeans without the top being too tight.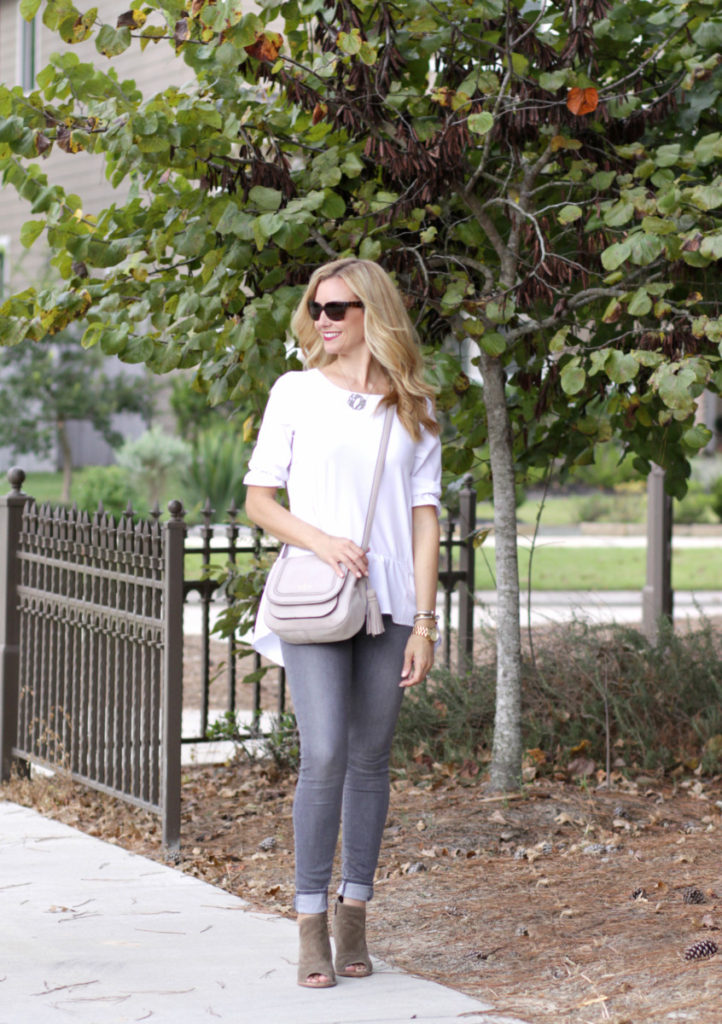 White Ruffle Hi Lo Top– This is probably my number two most complimented top.  The material is not Dolce & Gabbana worthy but what do you expect from a $12 top? Personally, I love that it is light weight and flowy.  Texas is basically an inferno 99.9% of the time so light weight and flowy is right up my alley. You may see this bad boy remixed for a winter edition soon!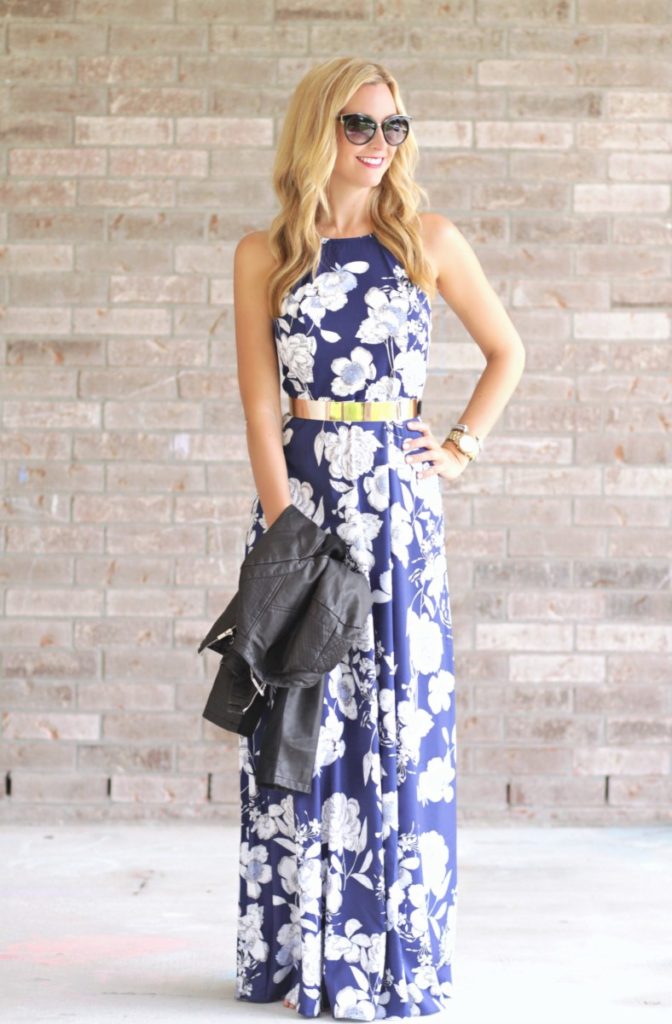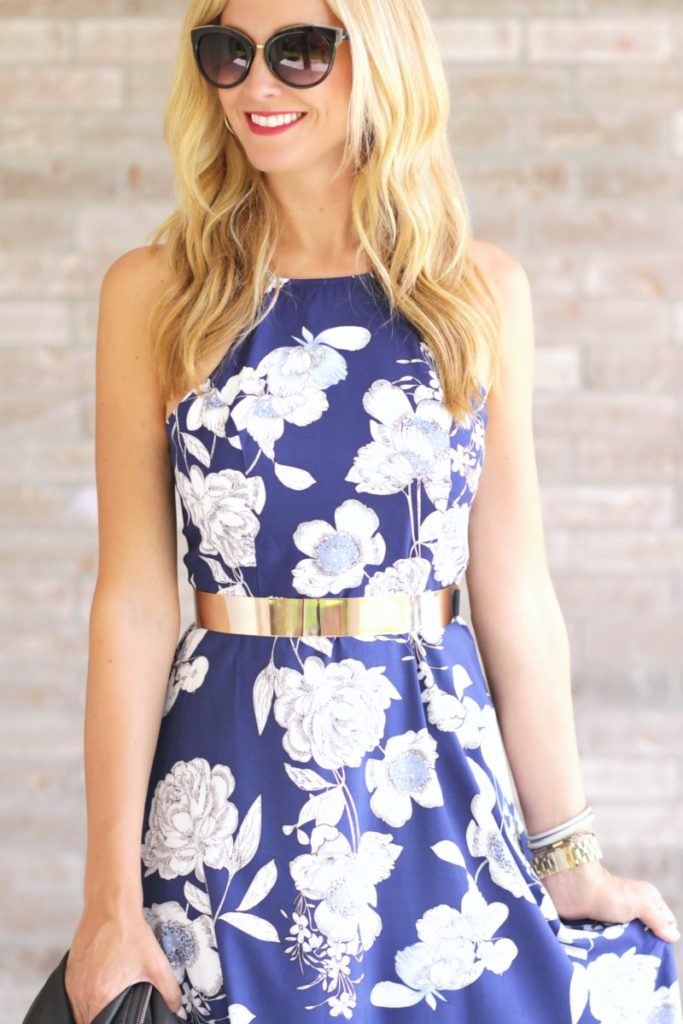 Blue Floral Maxi Dress– How gorgeous is this!!! I am wearing the medium but could probably use the small.  The waist was a tad big so I just used my handy dandy gold belt to cinch it in. Want to wear it in the fall or winter? Again, add that moto jacket.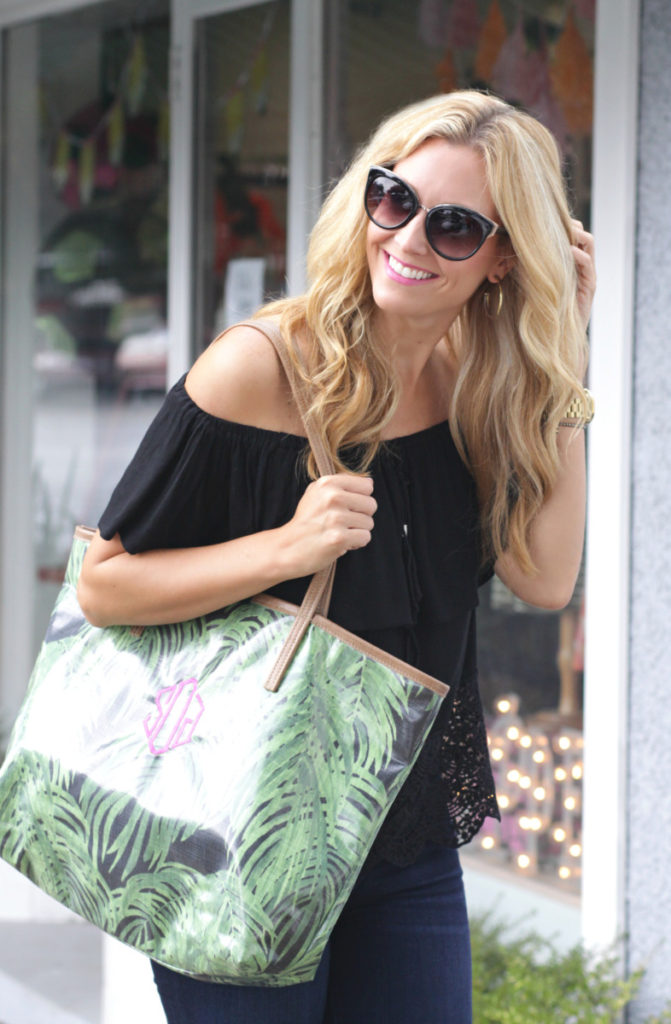 Off The Shoulder Top– OTS tops were a huge trend last summer and I think they will be even bigger this summer.  This one has a lace bottom and is great with jeans for a night out or shorts for a trip around town aka running errands.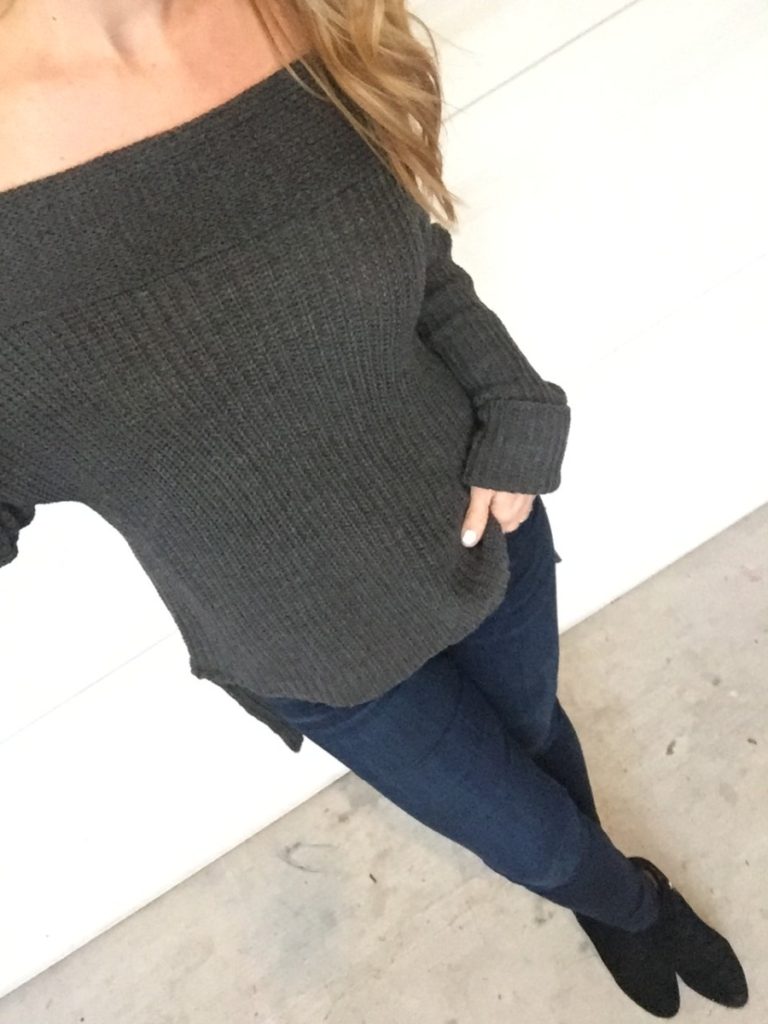 Grey Off The Shoulder Sweater– This one is great because it can be worn off the shoulder or pulled up as a cowl neck sweater.  The sleeves were a bit long but looked super cute cuffed. I love that the back is longer.
P.S. Never miss a post!  If you are on your computer, you can now sign up where it says Subscribe to Haute and Humid and  receive my posts as soon as they go live!
*************
SNOW DAY
Today Paige had her snow day at preschool and I just had to share some of the pictures.  I just adore her school and teachers.  I mean how can you not love a school that trucks in snow for you to sled on?  My heart just melted when I captured her face as she went sledding for the first time.  I grew up in Wisconsin sledding all day every day.  Sadly, my kids have never seen snow.  Snow Day was such a treat for them and made all of our mamma hearts happy watching our babies sled having pure fun and joy.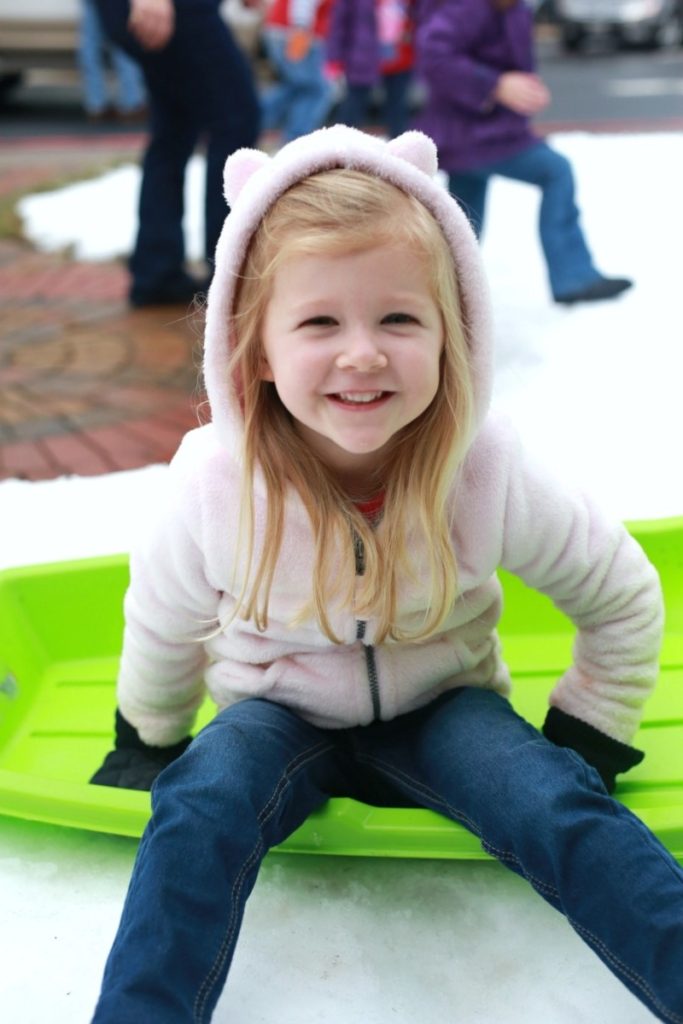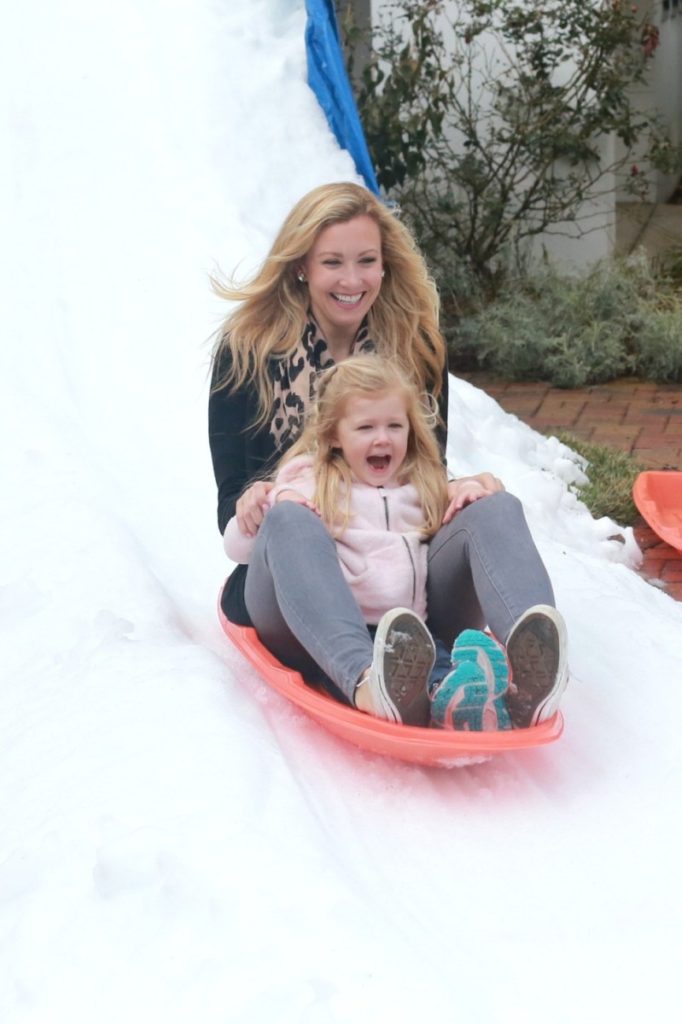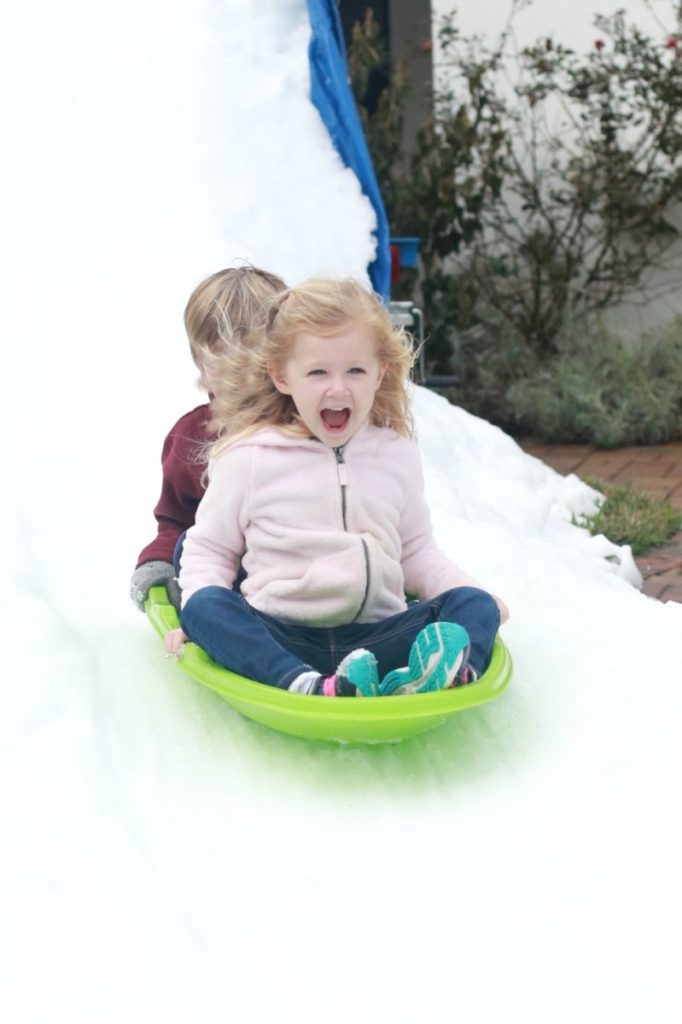 Look at that face!!! If that joy and excitement doesn't bring a smile to your face then I don't know what will!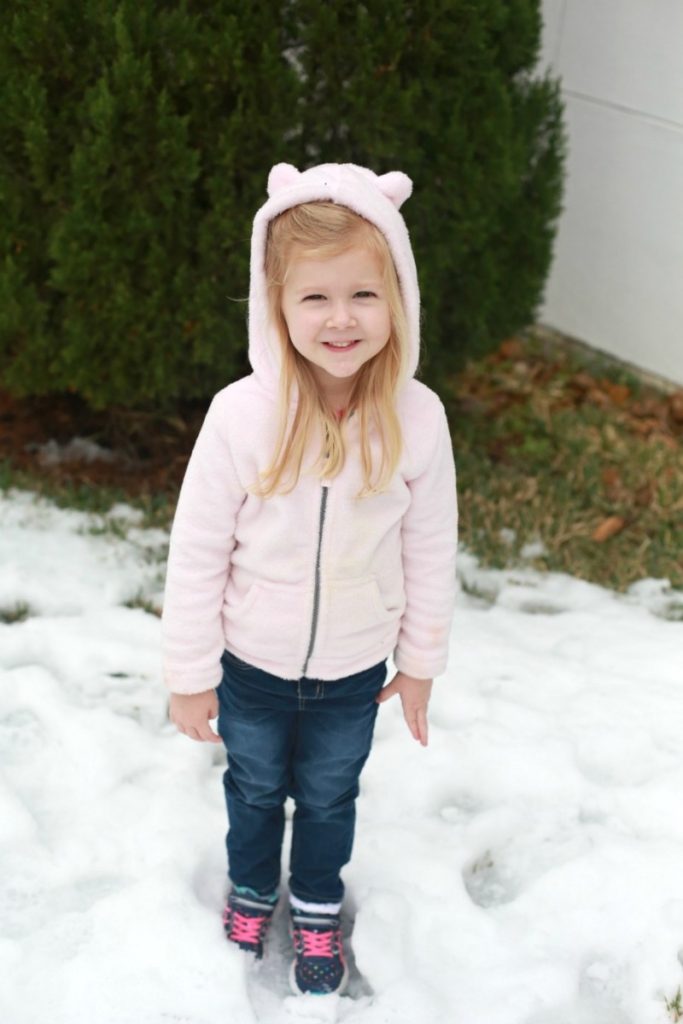 Last but not least, my little snow bear.  I just love her so much and love that she had a blast at school playing with her friends in the snow.
Have an exceptional week friends!
-Sara