Happy Friday! Ya'll how is it already February?  I mean, what even happened to January? Is January the new Thanksgiving?  Do we just pass over it and go to the next best thing?!? I don't know about you guys, but the next best thing is SPRING!  I know many parts are still under snow.  Here in Texas, we get tricked into these beautiful spring like days.  Then, all of a sudden a cold front comes through in late February and we freeze to death one last time.  I found this bell sleeve top during my trip to Scottsdale and knew it was the perfect transition piece from winter to spring.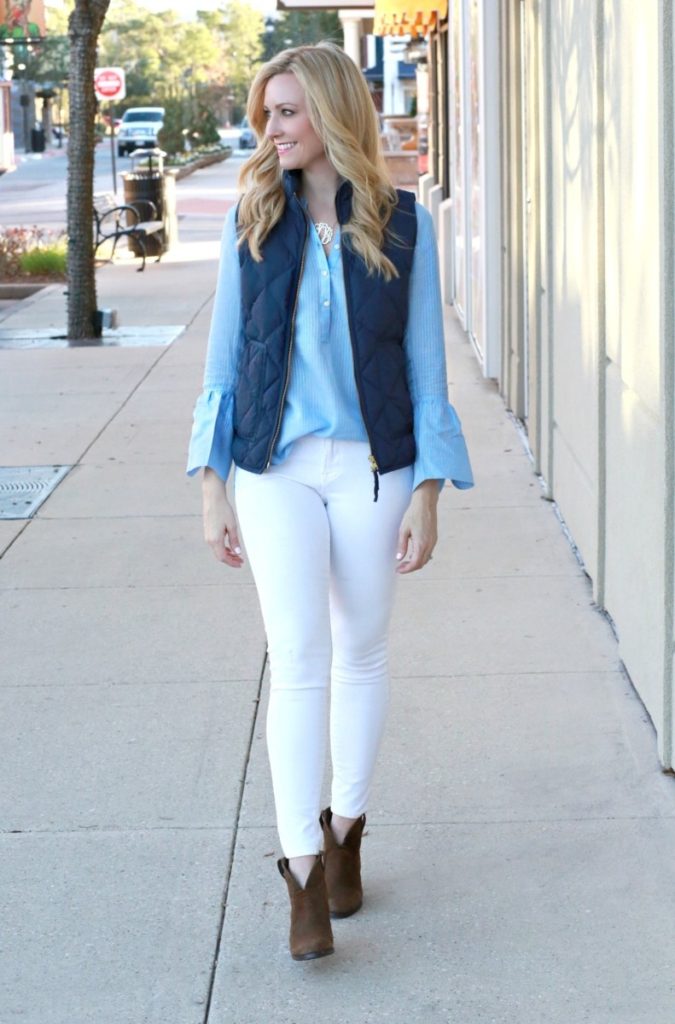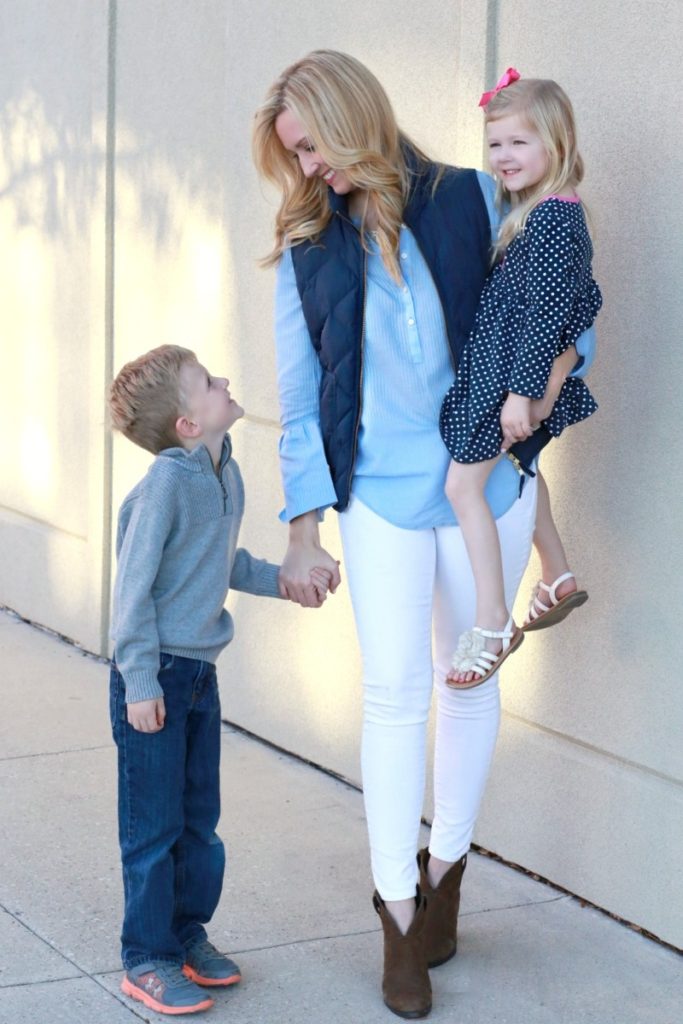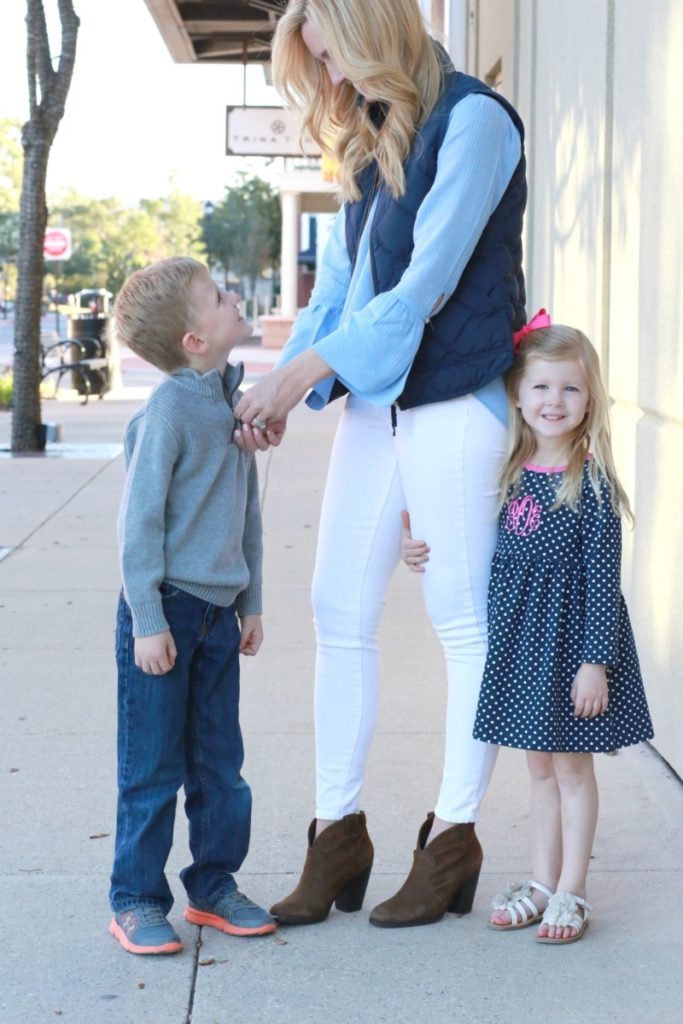 Clearly I have a stage five clinger.  This girl is 110% mommy's girl.  Justin put a Hershey Kiss in her lunch when I was at my Grandmas funeral in Scottsdale.  He asked her if she liked her special treat and she said, "I love when mommy gives me special treats in my lunch."  He was pretty much heartbroken.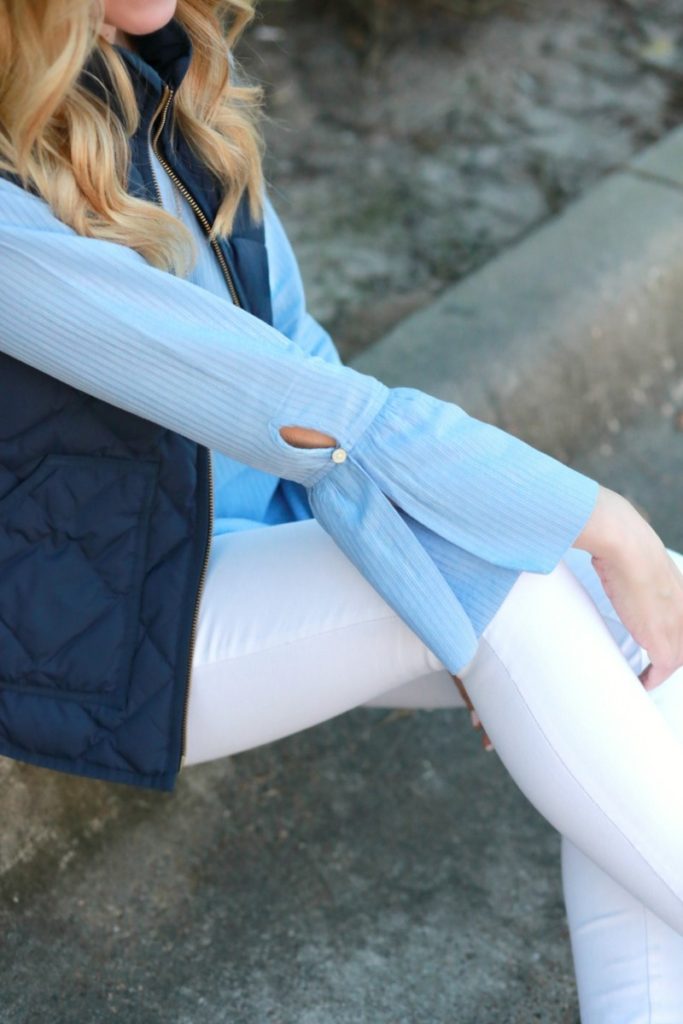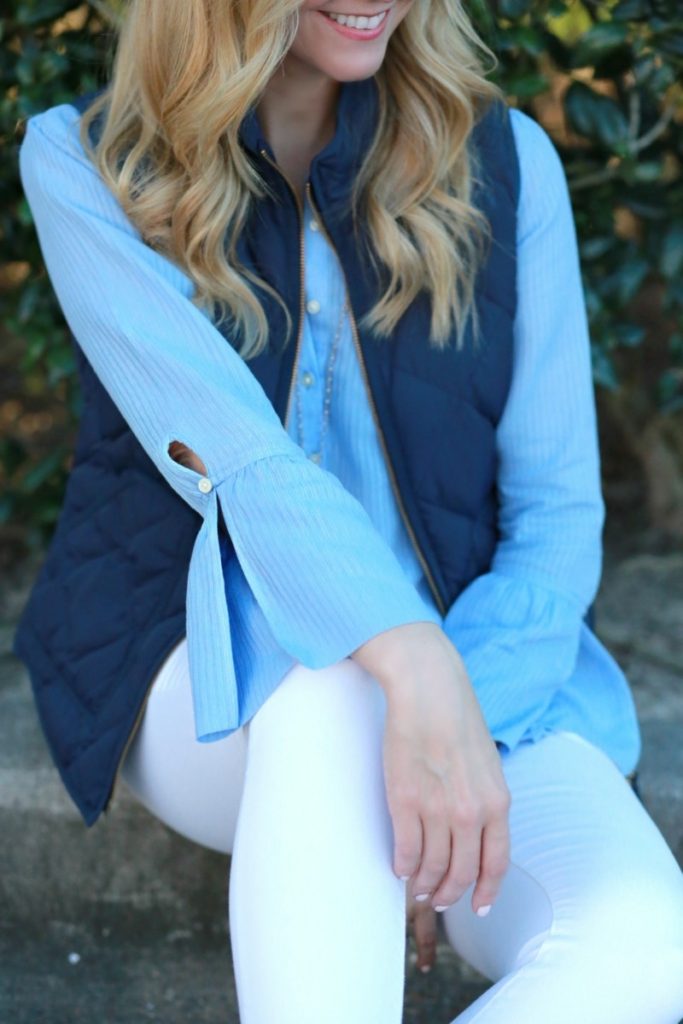 How fun and pretty are these bell sleeves?  I paired it with my navy puffer vest for those chilly days or nights.  During the warmer days, you can wear this bell sleeve top tucked in or untucked by itself or with a fun necklace.  This icy blue color pairs perfectly with white jeans or darker denim.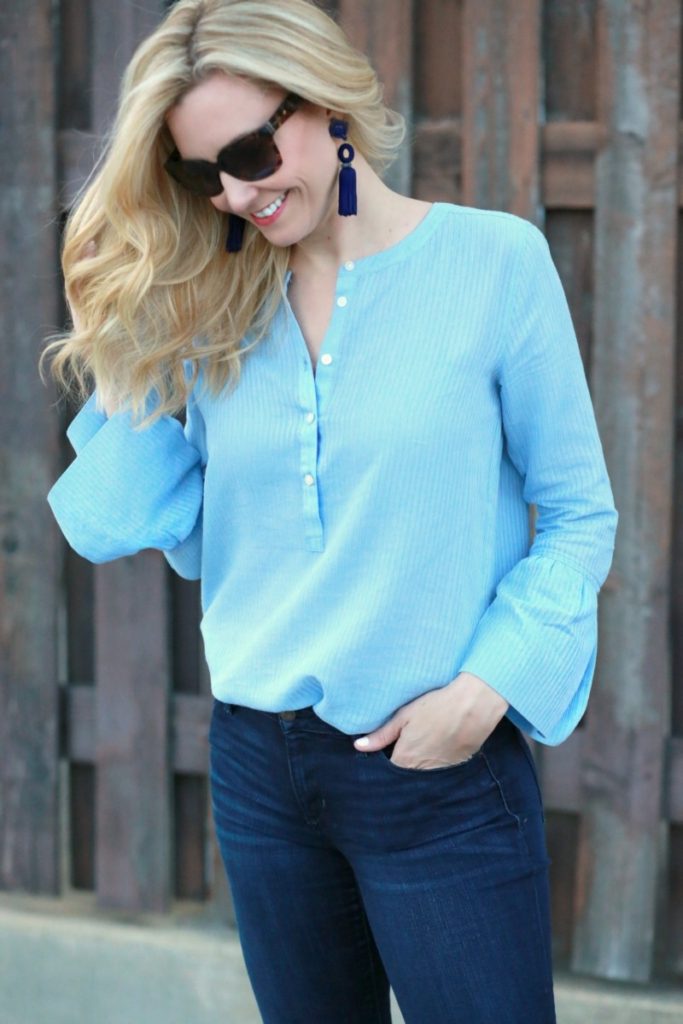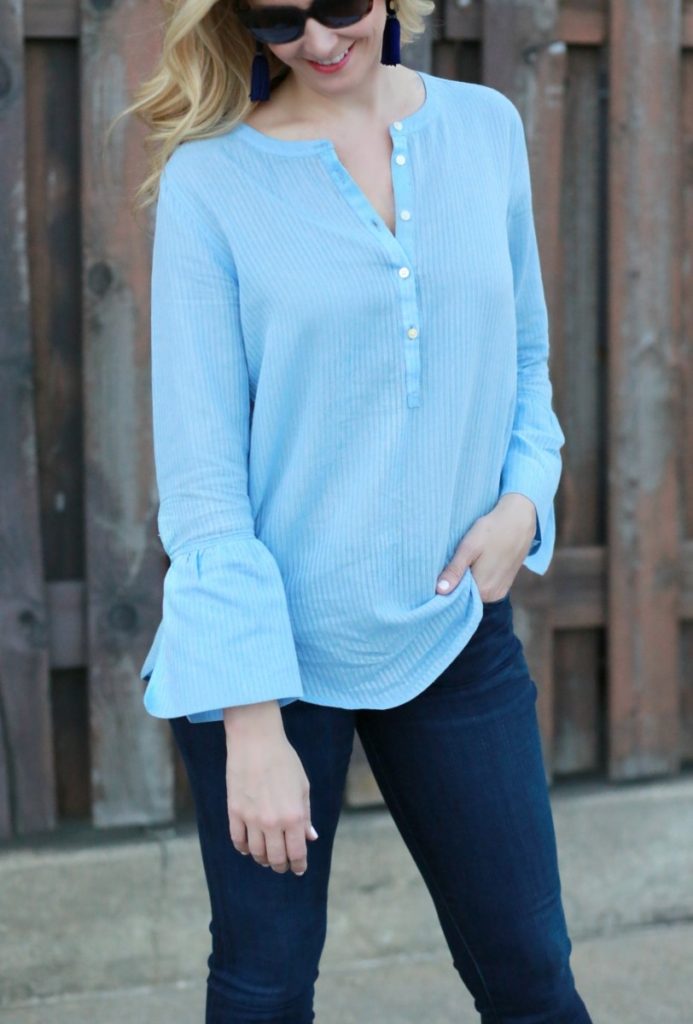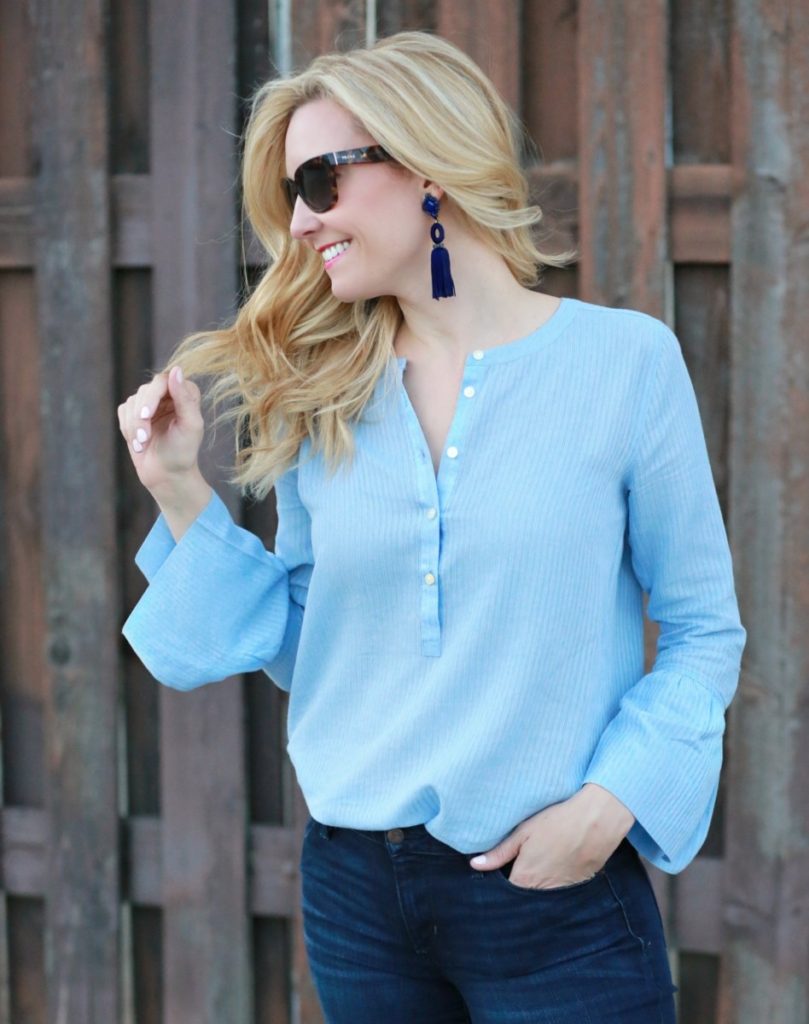 Outfit Details
Happy Friday and Almost Spring!
XO
Sara