How darling is this chambray romper ya'll!!!! So I told you in this post that I went to Scottsdale last month but only had a carry on suitcase (big mistake). So, I could not buy this romper.  Well, you better bet your bottom dollar I bought this sucker the second my plane landed back in Houston.  Now, only if I could buy a spray tan with this romper, then, my life would be complete.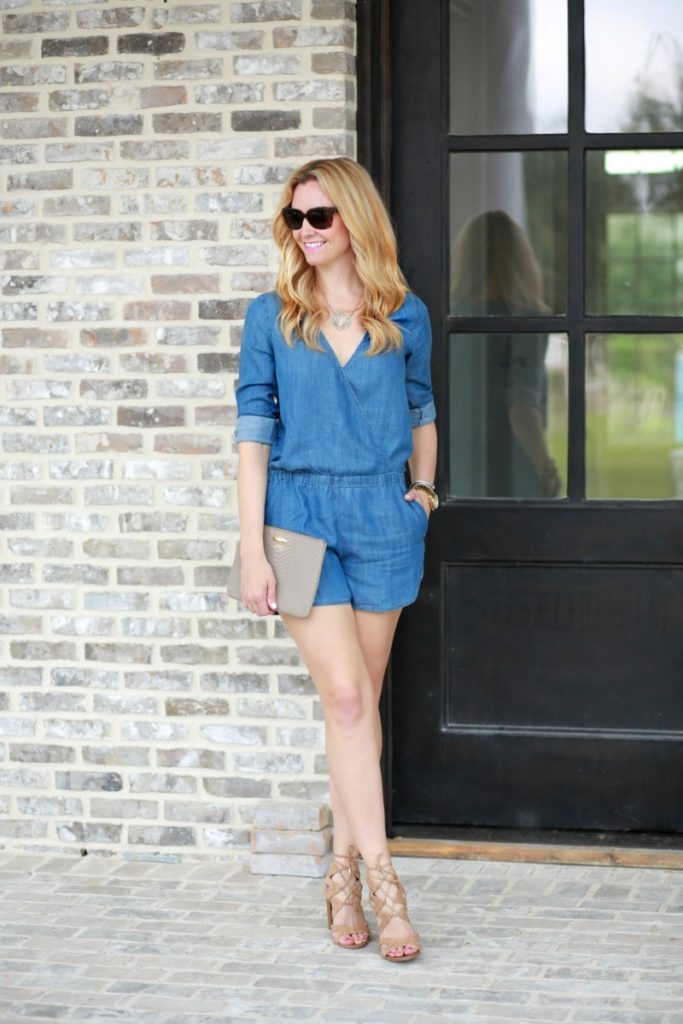 Romper / Sandals / Clutch / Sunnies / Necklace
If you are like me and have a long torso, this romper is for YOU! I sometimes have a hard time with rompers because they are short in the rise.  Loft seems to understand that people with long torsos also like to wear rompers.  I did size down in this because I feel like Loft runs a little big.  The front does have a snap closure.  I also like that the shorts half is a little longer so my booty cheeks and cellulite aren't on display for all to see.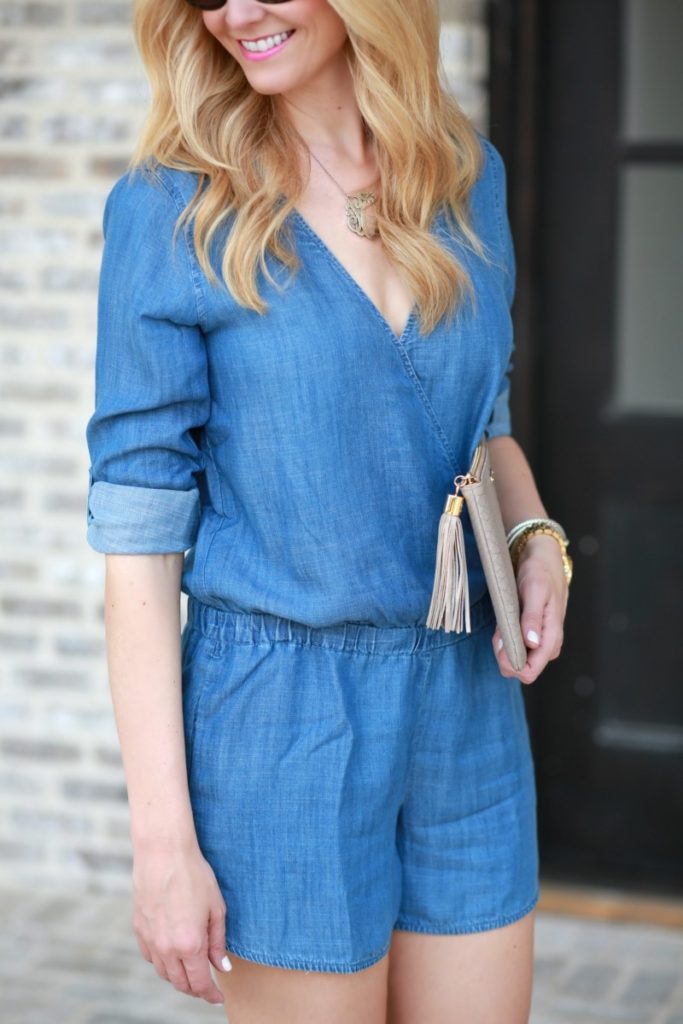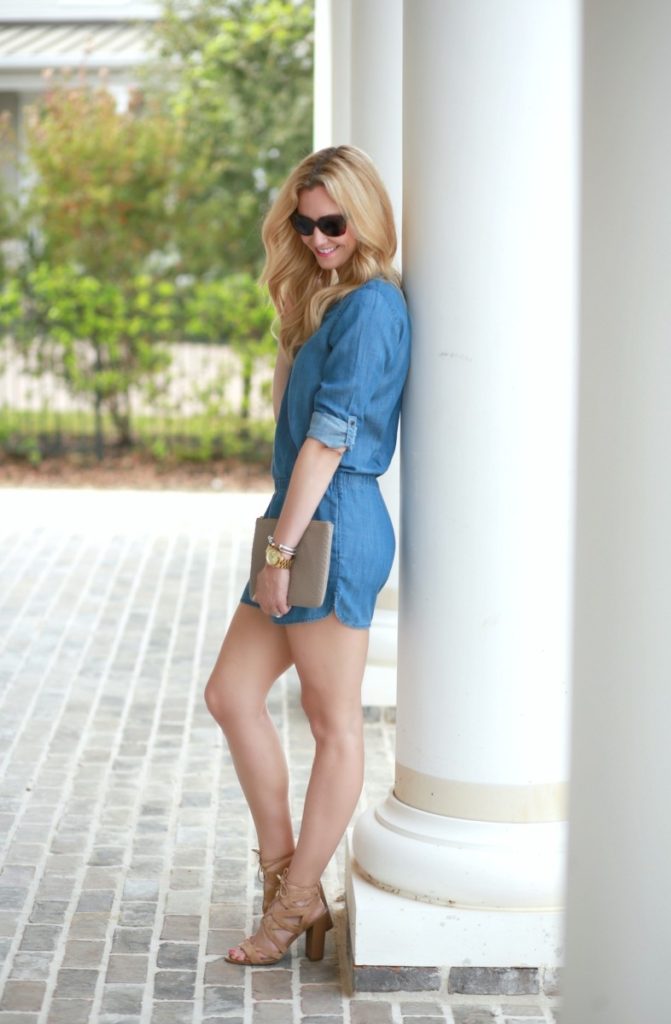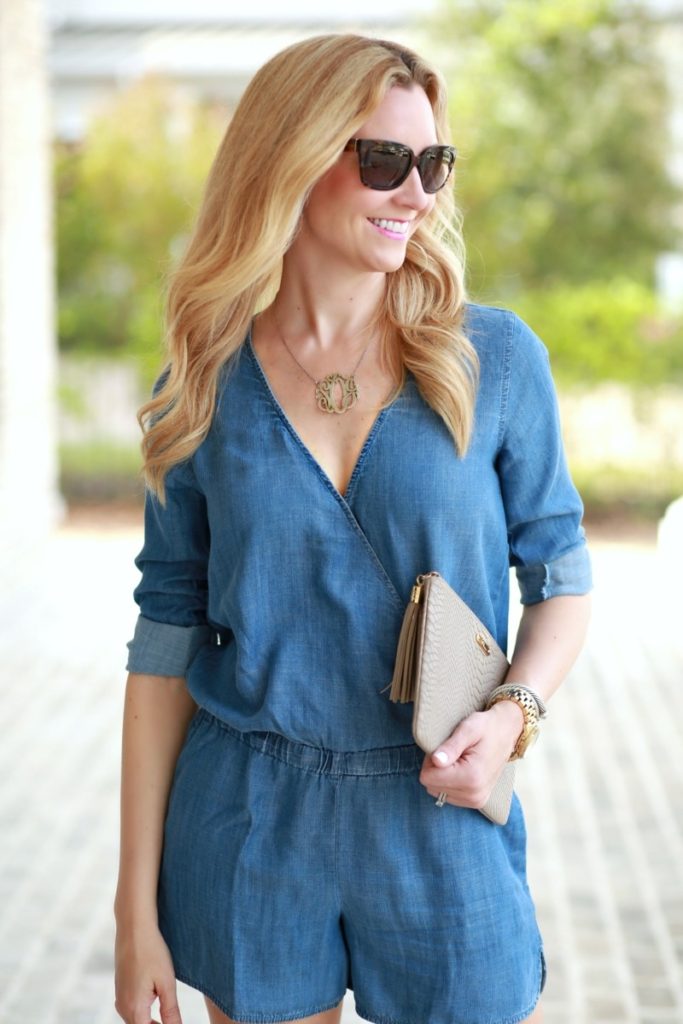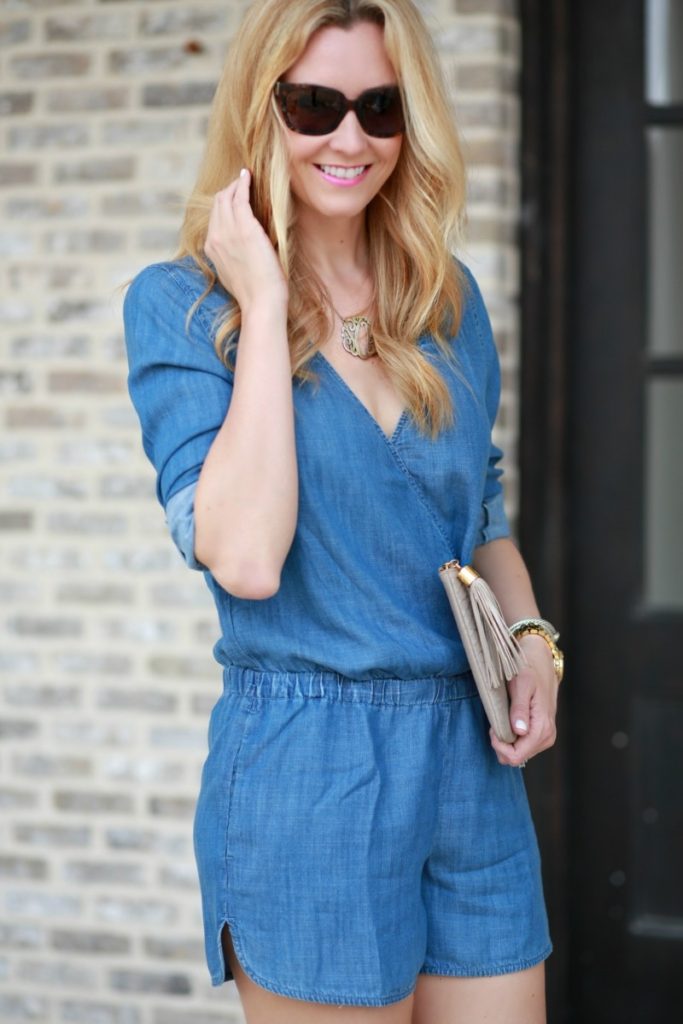 This chambray romper is also the perfect piece to throw on for running errands, play dates, lunch etc.  I changed out my bag to a tote and traded in those strappy sandals for my rose gold sandals.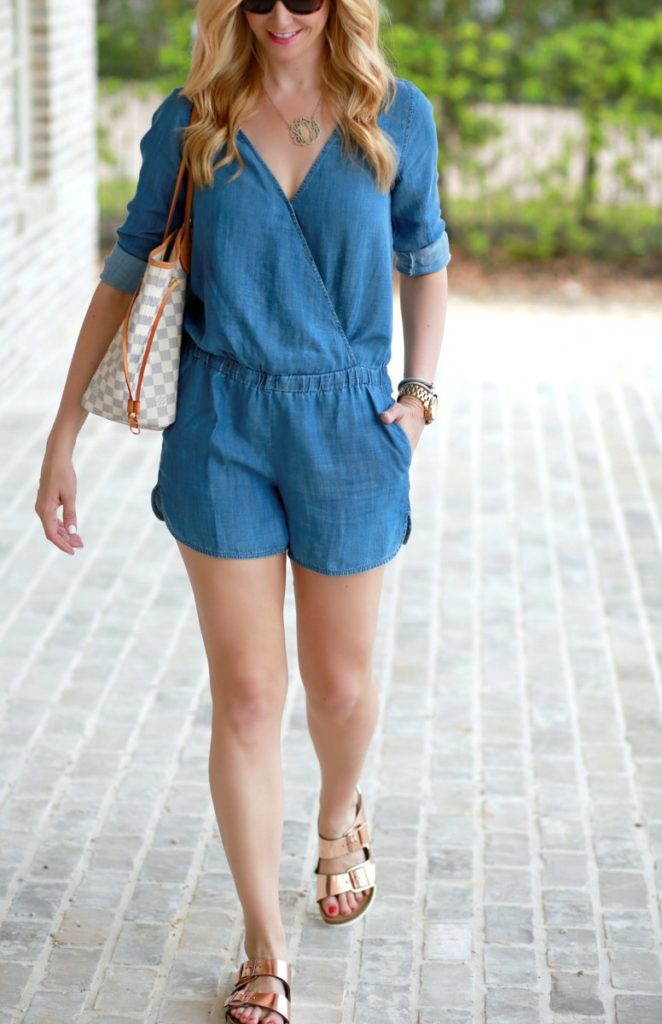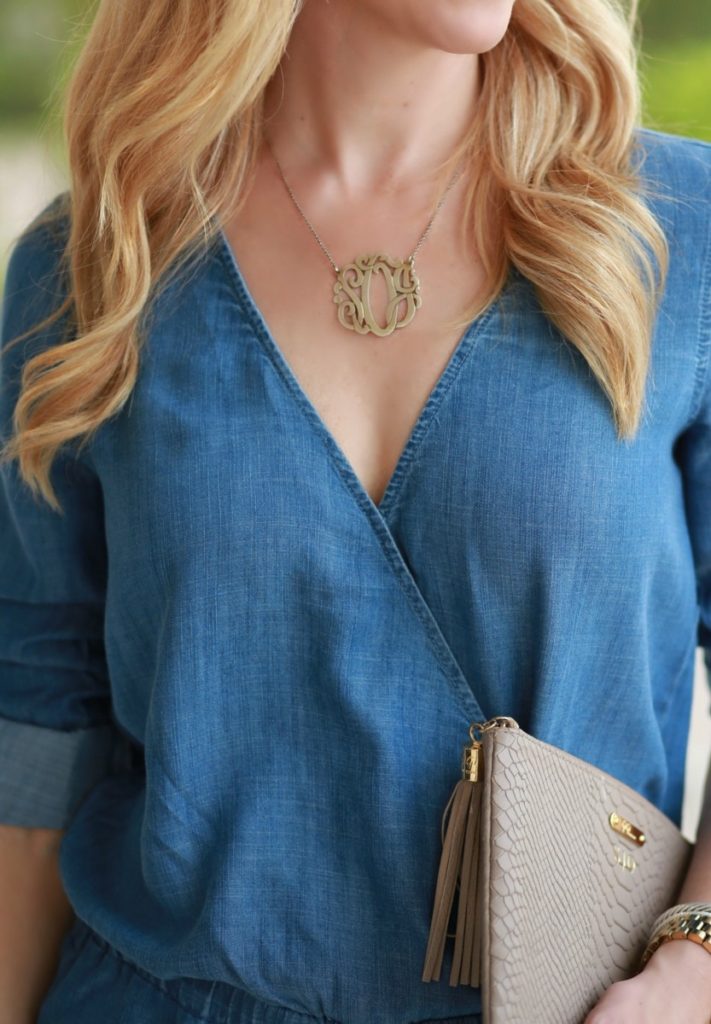 I wore my monogram necklace here but a fun statement earring would be so adorable as well.  Below I will like a few fun earrings I have my eye on for the spring and summer.

[
Spring Break is right around the corner.  I mean I barely have my Christmas stuff put away and now I have to buy a swim suit and tropical stuff.  Thank the Lord, my spray tan lady is on her way as I type this.  HURRY TIFFANY! Make this pasty body bronzed.  Straw bags will be all the rage again this year.  My straw tote has been a beach and pool staple and I love that it holds a ton of stuff.  You know, like this amazing sunscreen flask (wink wink).  Behold, my favorite straw bags for spring and summer.  Click on your favorite tote below.