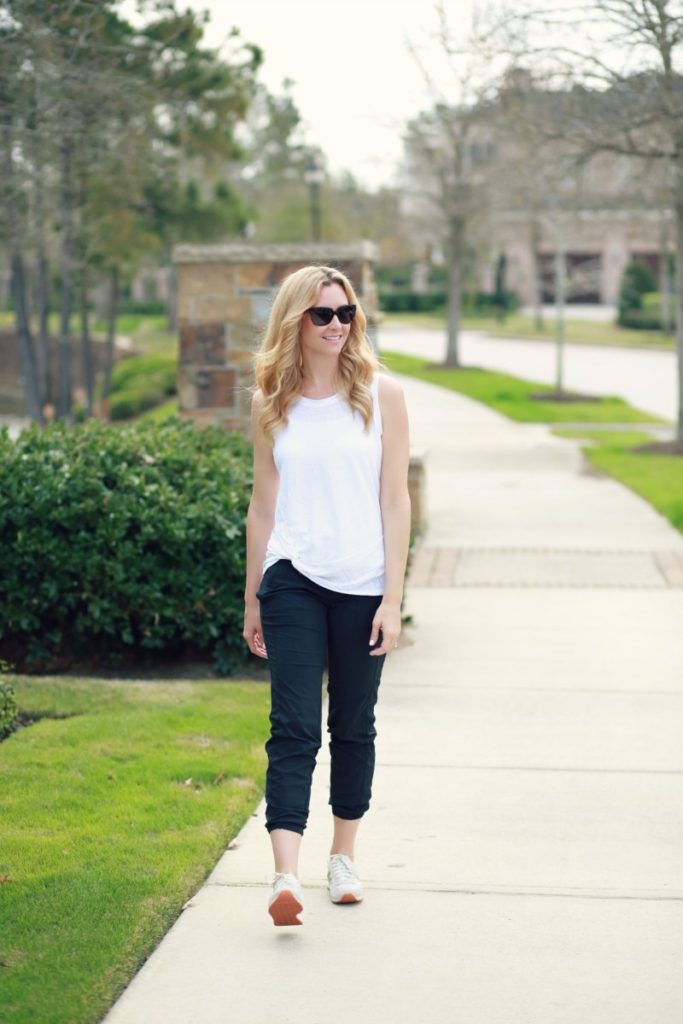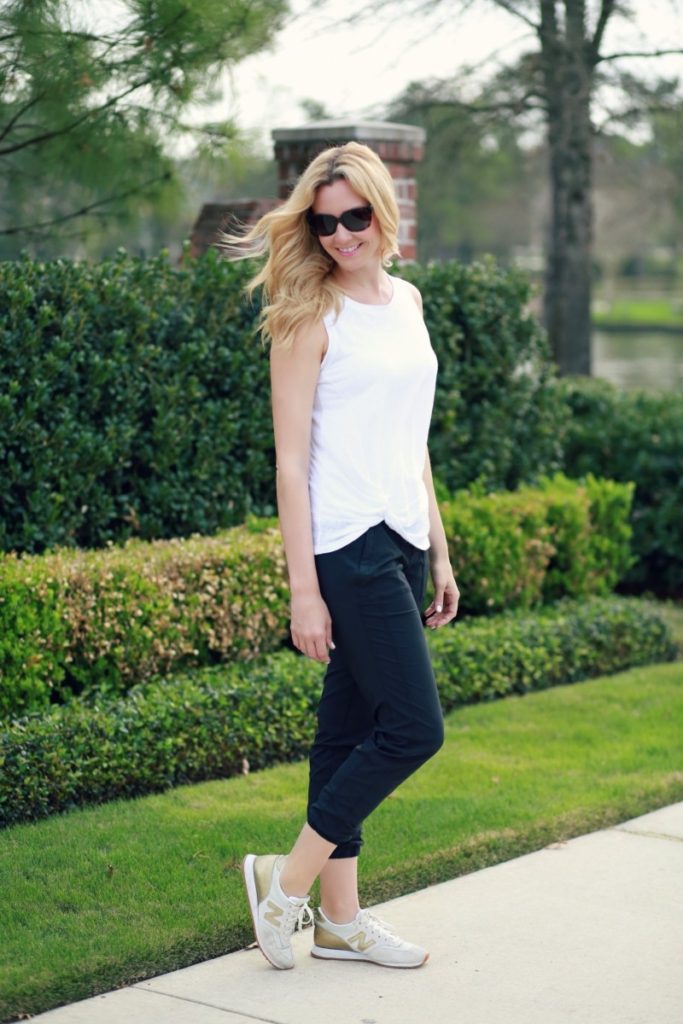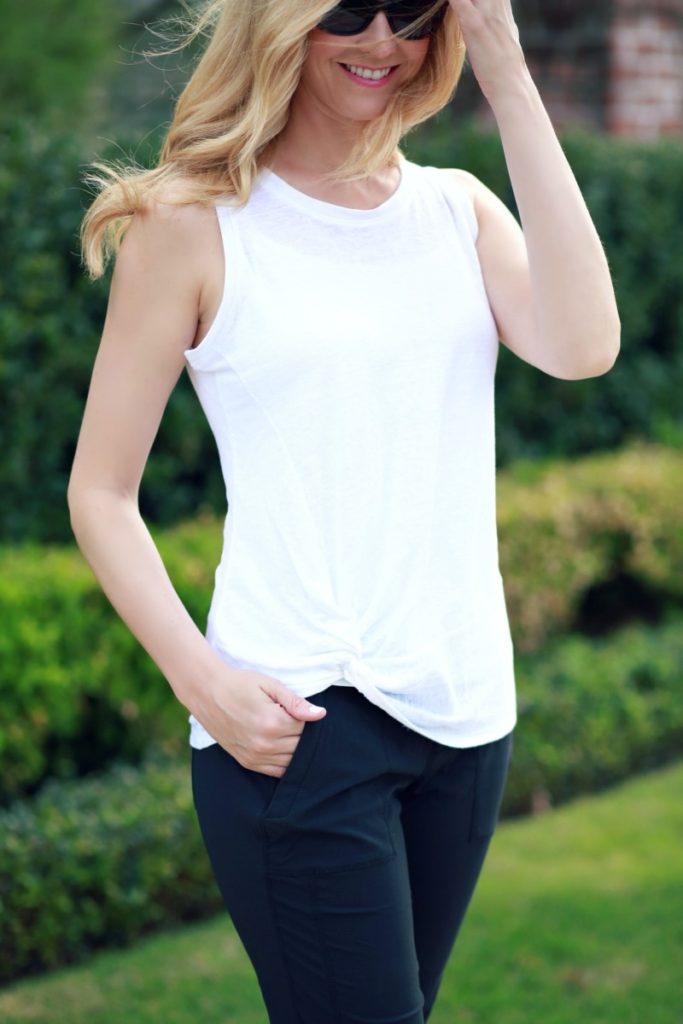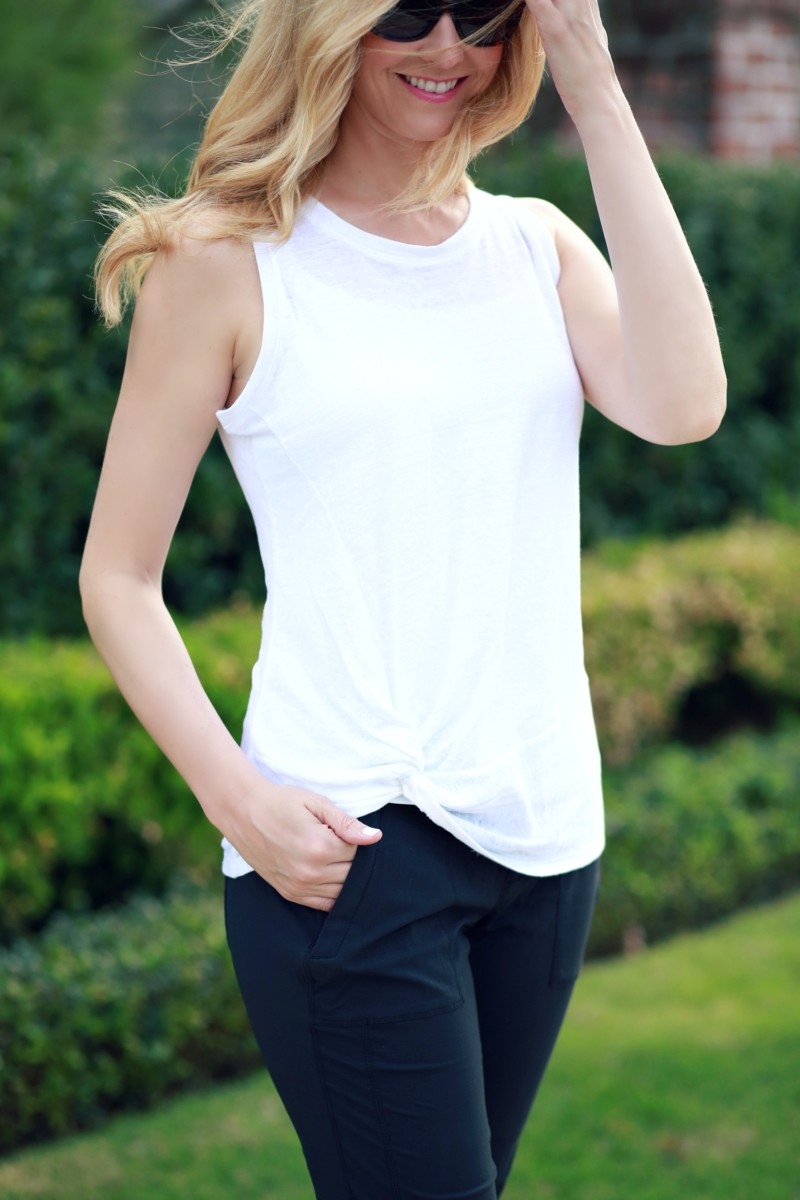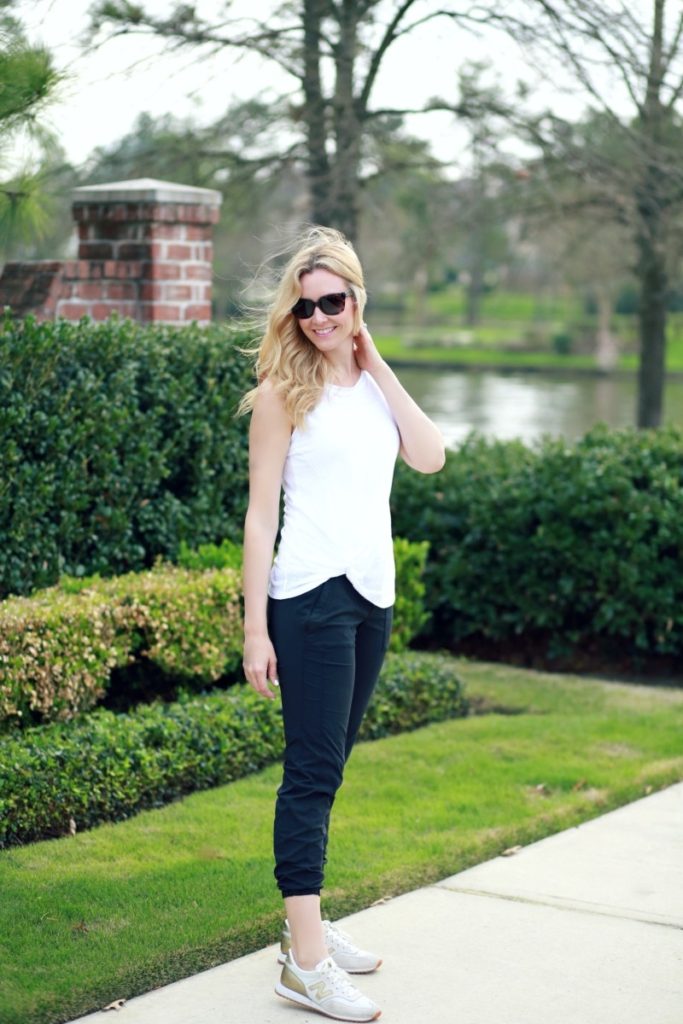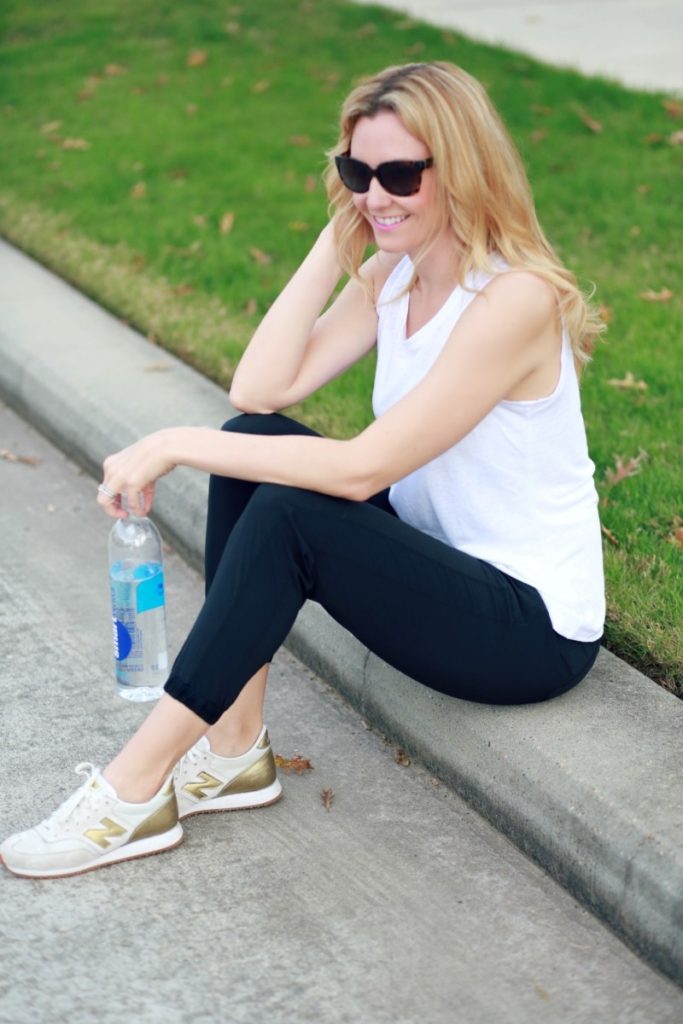 Pants / Tank / Cami / Tennis Shoes / Sunglasses
Over the past few months, one of my goals was to finally have a toned, fit and healthy body. I know some of you have seen my fitness routine on Instastories.  It can be pretty intense and I was expecting to see these scrappy arms toned, my legs muscular and my stomach starting to flatten.  Much to my dismay, has not been the case for me.  I quickly realized I had poor eating habits and a major sugar addiction.  So, the time I was spending in the gym was essentially wasted through poor eating choices.  I needed more than a solid fitness routine to see the results I was was expecting.
Two years ago I enlisted the help of my best friend to help me lose 20 lbs of baby weight through running. I successfully lost those 20 lbs but as time went on, I slowly started returning to my old ways. I knew this time around I needed to rely on her to get myself back on track.  After reading about the  FASTer Way to Fat Loss from my friend Brooke from @KbStyled, I knew this was a program I needed to join.  Her before and after pictures were amazing.  I literally stared at my phone for five minutes in astonishment.  She had outstanding results, felt amazing and had the accountability of a group to keep her motivated.  I knew this was the plan for me and I quickly called my best friend and told her I felt like this was the answer to our body struggles.
After texting Brooke to get the "real" story, her testimonial left me feeling at peace and pumped up about finally working towards the body I always dreamed of.
I am currently on day three of the program and feel less bloated, have more energy (goodbye two o'clock nap) and am excited about my day.  I can't wait to keep you posted about the FASTER Way to Fat Loss.  I have taken before pictures and hope through my new fitness routine, dedication and group support, I too will have amazing results.  I will keep you posted as I move farther along in this program on my Instastories on Instagram @hauteandhumid.
XO
Sara