Hey Ya'll!  Happy Friday!  I have been shopping at Shopbop lately because they offer 2 day free shipping/returns if you have an Amazon account.  So today I wanted to share with you my top 5 favorite pieces to help you transition from summer to fall fashion.
1.Denim
Distressed denim, skinny jeans and denim jackets will be huge this fall fashion. This excites me because denim is always my go to for fall.  Denim jackets let me take those tank dresses from summer all the way into October or early November.  The Madewell denim jacket from Shopbop is an amazing denim jacket!  Distressed Denim adds interest to an outfit and gives your look a little edge.  Skinny jeans are a wardrobe essential.  They mix and match with just about any top or jacket.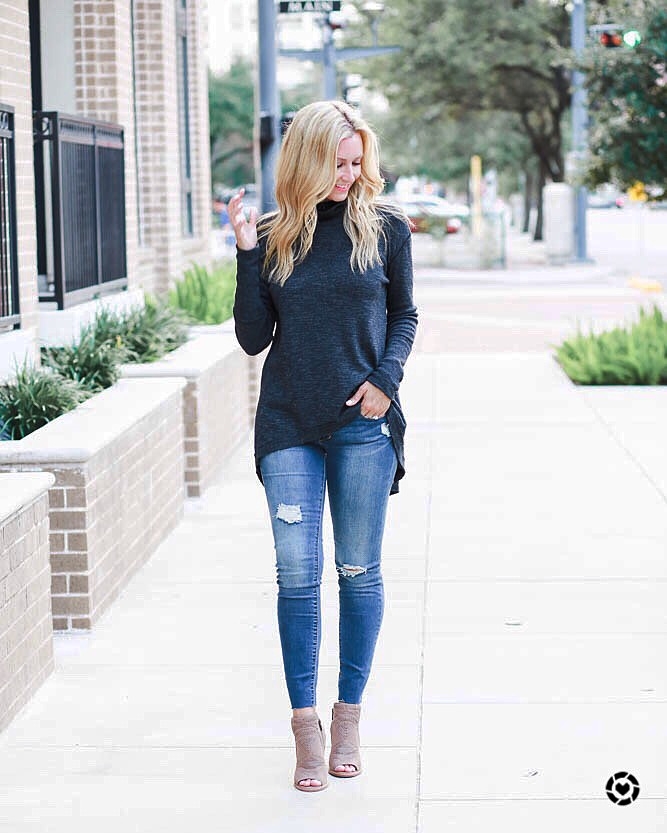 2.Military Jacket
Military jackets and vests are again great for layering and adding interest.  If denim jackets aren't your jam, try a softer military style jacket or vest.  Check out my Instagram page to see how I have been styling my military jackets and vests!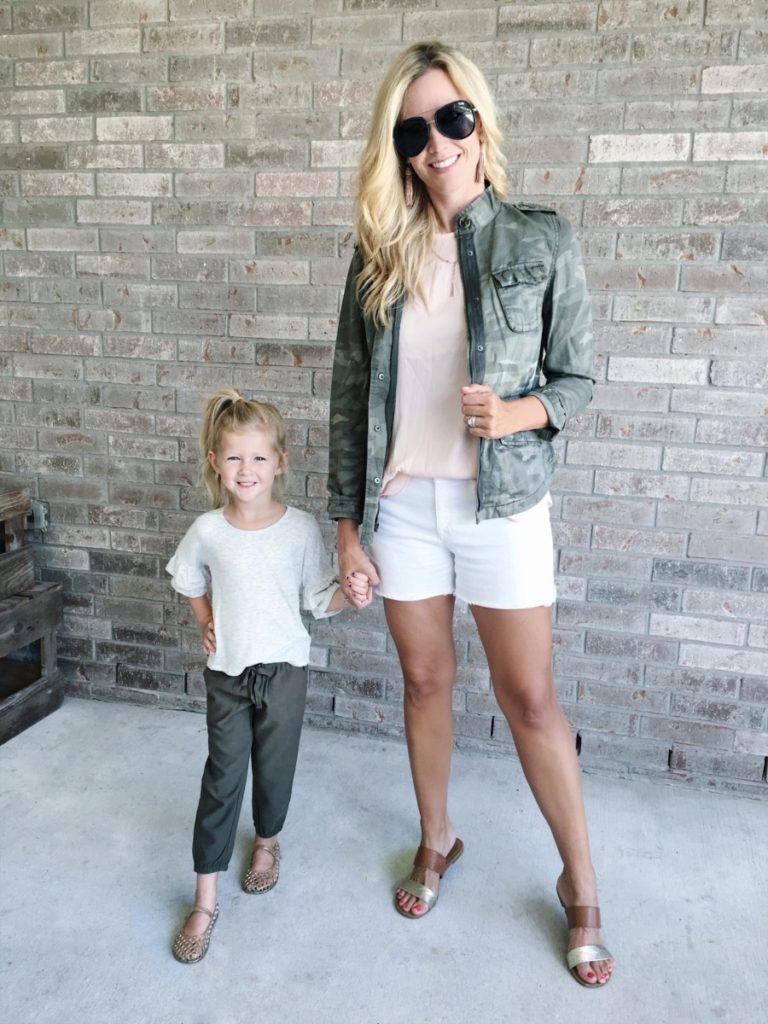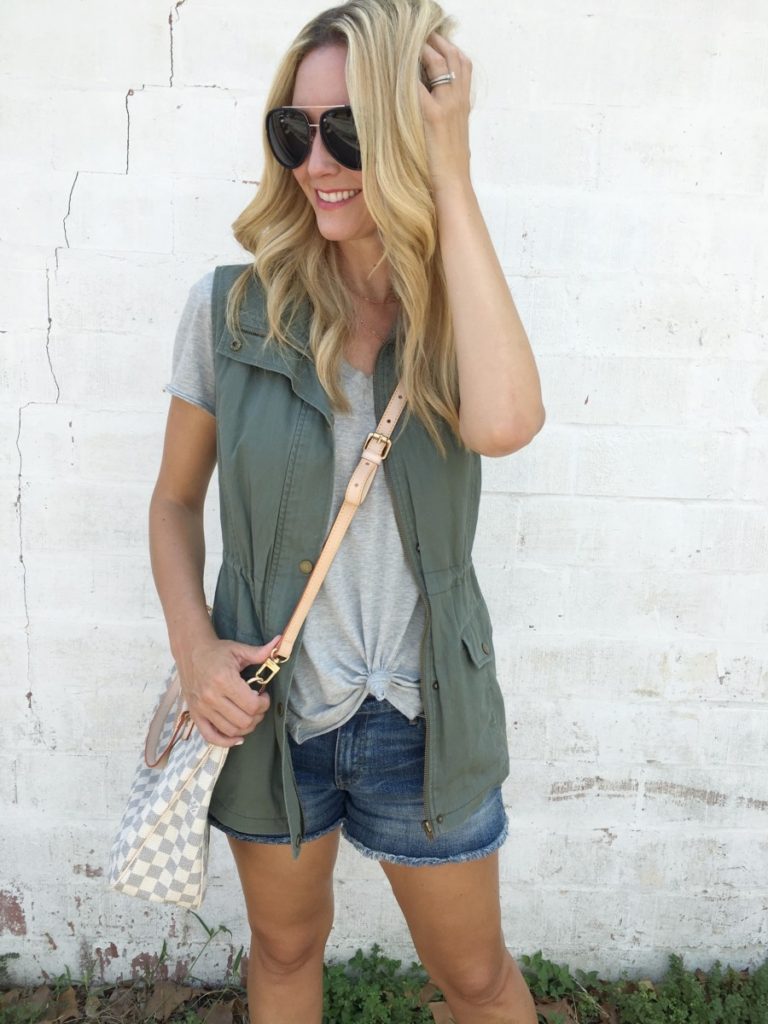 3.Striped T-Shirts
Striped tees are the perfect base piece for layering.  You can do so many things with a great short sleeve or long sleeve striped tee. Add a jacket, statement necklace, vest, scarf, tie the front into a knot…the options are endless.  My style tip would be to go with a thinner stripe or a combo of a large/thin stripe.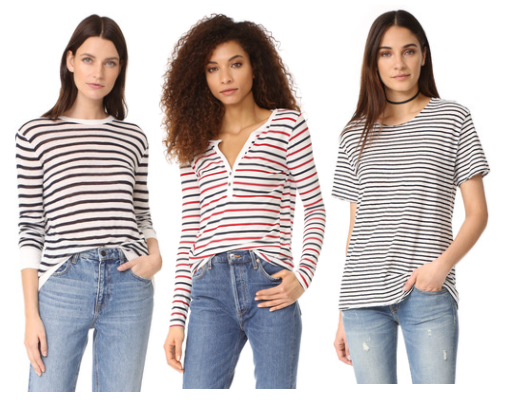 4.Gingham
Gingham is one of those patters that is perfect year round.  Gingham dresses are great for the beach but also perfect for picking pumpkins or tailgating.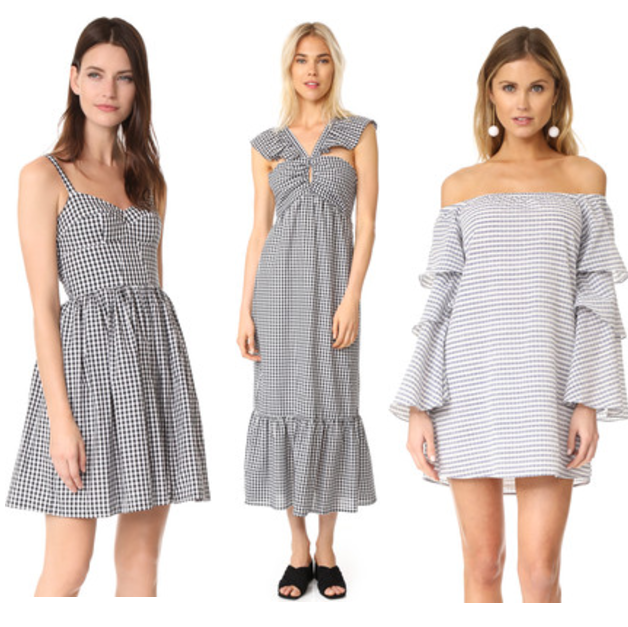 5.Textured Shoes
Textured shoes will be all the rage this fall fashion.  I can't get enough of the crushed velvet slides myself!  They add a chic element to distressed denim and a unique polish to any outfit.  Not to mention, slides are easy to take off and on!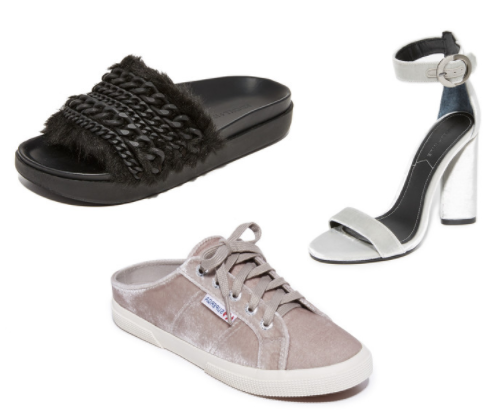 If you are looking to complete any of your looks, Shopbop has the prettiest metallic statement earrings
Have a great weekend ya'll!
XO- Sara